Yup, that's right. #7 of 20
smallsound/BigSound Poly-Grace
. The enigma fuzz. So Many Settings, So Many Different Sounds! It also doubles as an AMP! Alas, I have pressing synth needs so I am letting it go into the wild.
I can't show a pic of what is on the inside of the backplate here but it is AWESOME.
http://www.smallsoundbigsound.com/poly-grace/
$350 paypaled, shipped in the CONUS
Iron Ether QF2
, Multiband Distortion (Fuzz) pedal. Another victim of the synth wars.
This has been a steady on my board for long periods of time. It just performs and lets me get a great sound...period.
http://ironether.com/pedals/QF2/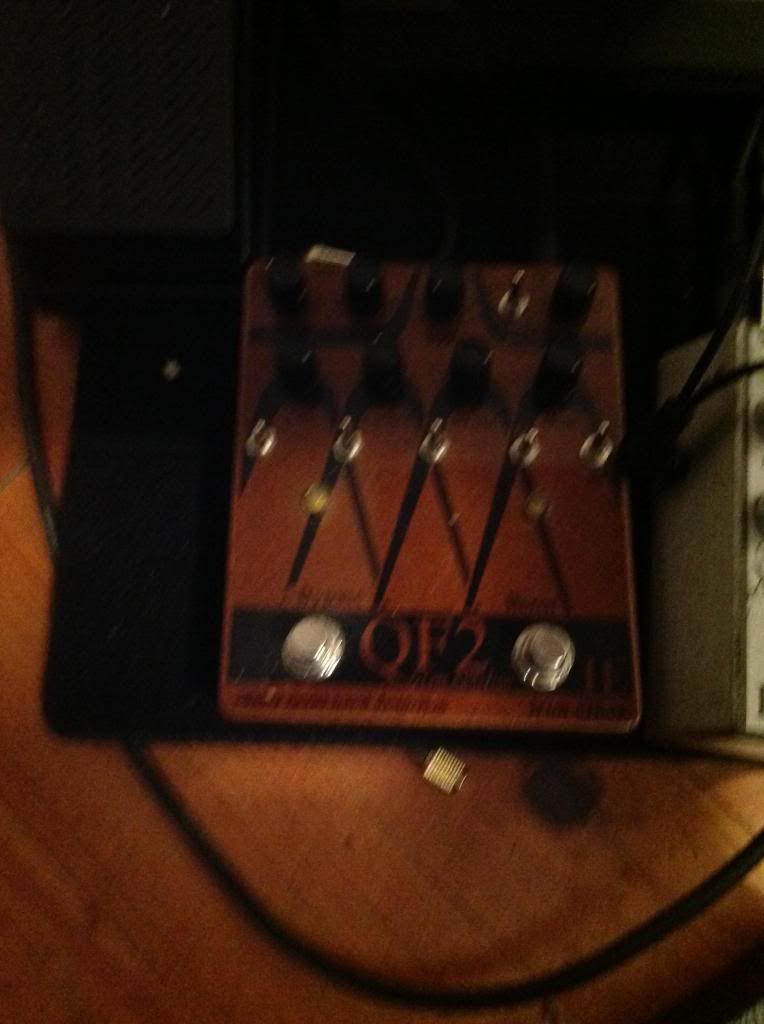 $200 paypaled and shipped in the CONUS
Take them both for $520paypaled and shipped in the CONUS
pics soon
They both are in great shape