Strymon OLA chorus/vibrato - Love this fxcking chorus but I have it in the Mobius. Cant keep. FIRE PRICE. Asking a measly $210 shipped.
Catalinbread WIIO - Great box to really add hidden tones and flavors to other gain pedals. I just have been in the mood for more out there effects lately. This does a classic sound very well. asking $115 shipped
Line 6 M9 - Looking to trade for DL4 plus cash. Preferable with footswitch mod.
Morley ABY - $20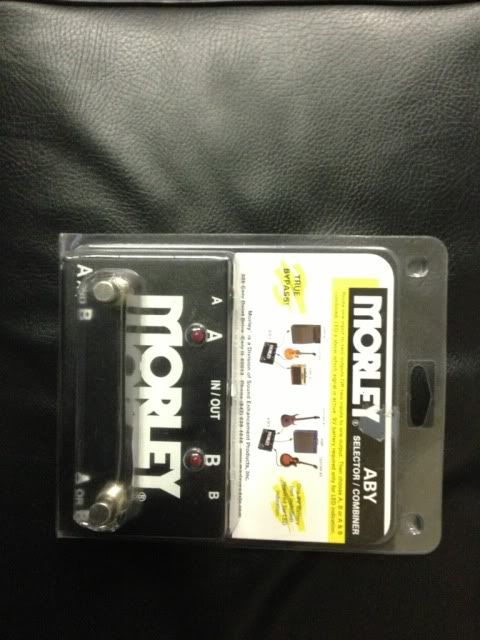 2 Fender Special Design Hot Jaguar single coils
These are coming out of my new pawn shop bass vi. Unboxed yesterday. Basically new. $30 a pup, $55 for both.
Trades:
Gated or otherwise snarly underbiased fuzz
Iron Ether anythings
BAT Fnord
GK 800 RB
This new Wren and Cuff Mercy Phuk
EQD Dirt
__________________
My current project, Sunshake:
Video:
http://vimeo.com/19367777
WTB: Octave/pitch effects
ring modulators (Fairfield, Moog)
MXR CC
analog pitch vibrato, chorus, etc modulation
Maestro Brassmaster