| | |
| --- | --- |
| Quadzilla | 12-24-2013 03:35 PM |
---
Zoom B9.1UT (large format with USB output, etc) for CHEAP - Just $115!!!!!!

SOLD!!!!!!!!
I have a Zoom B9.1UT for sale. It's overall in good shape. It is missing one knob, but the pot is fine and the pot shaft is still there and in good shape (the knob itself just fell off at some point).
These typically sell for a good bit more. Why so cheap? There maybe a potential catch. The last couple of times I used it, I looked down and noticed that they screen had changed to EQ adjust mode (the signal and sound were still coming out of the pedal, so at least the pedal did not cut out). I don't know of I accidentally stepped on a switch or if it did this on it's own. Nothing else seemed affected from what I could tell. It only happened once or twice over many, many hours of playing (live).
It's probably OK and something that I did, but can't be 100% certain. Everything else seems fine.
This is what they look like new (this is NOT a picture of mine for sale):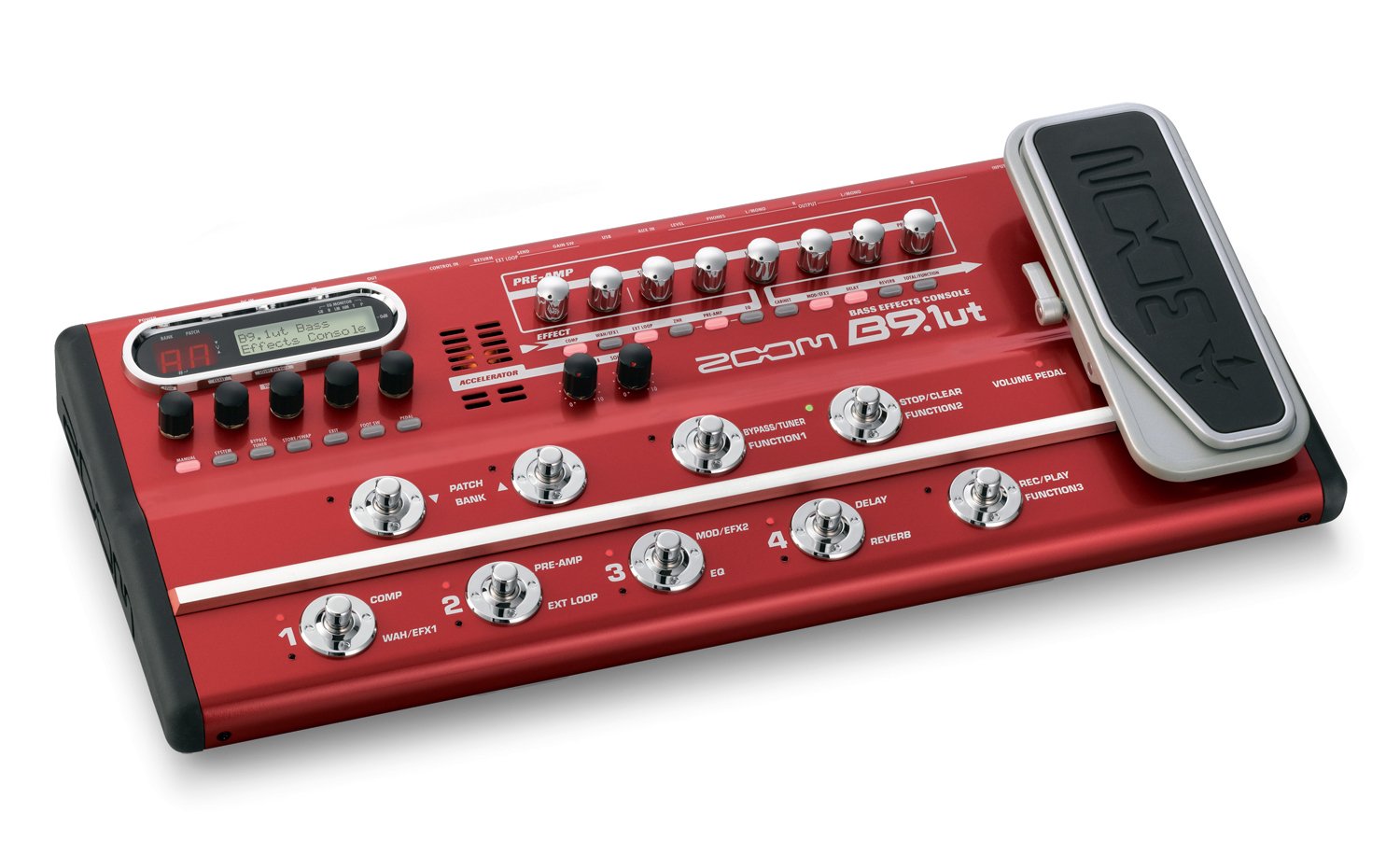 | | |
| --- | --- |
| Quadzilla | 12-26-2013 05:44 AM |
---
Bump!
| | |
| --- | --- |
| Quadzilla | 12-30-2013 11:50 AM |
---
SOLD!!!!!!!!
All times are GMT -6. The time now is

09:29 PM

.
Powered by vBulletin® Version 3.6.12
Copyright ©2000 - 2014, Jelsoft Enterprises Ltd.