| | |
| --- | --- |
| kochkoch | 09-08-2013 07:49 PM |
---
NBD: Busted and Defretted '07 Taranis

Hello,
I bought this Taranis few days ago for cheap. I can't believe someone defretted an '07 Taranis. The job is not bad actually. I just need to make the intonation a bit better.
One of the tuner is not original. The nut was replaced with a tusk. and it's now tuned E, A, D, G.
I bought it anyway because I always wanted a German Warwick.
So I have a few questions:
* Is it worth it to get it refretted? I asked a local shop and they said that they would charge $375 for it.
* What kind of tool do I use to fix the intonation. I have a screw driver that would fit but it's just the part where you put the strings are blocking the screws. How do I play around the intonation??
* I'd like to put back original parts on her. Where can I get parts for it and the oil they use on the bass?
thank you so much,
Friedrich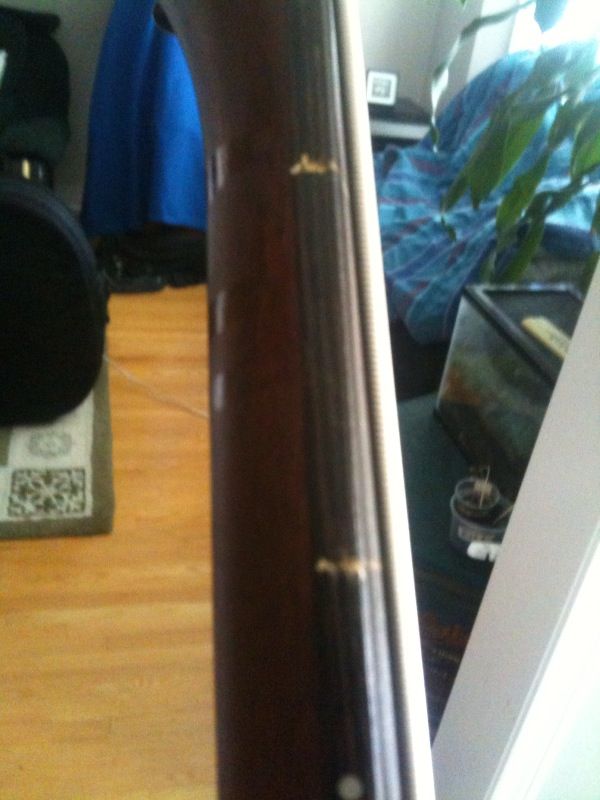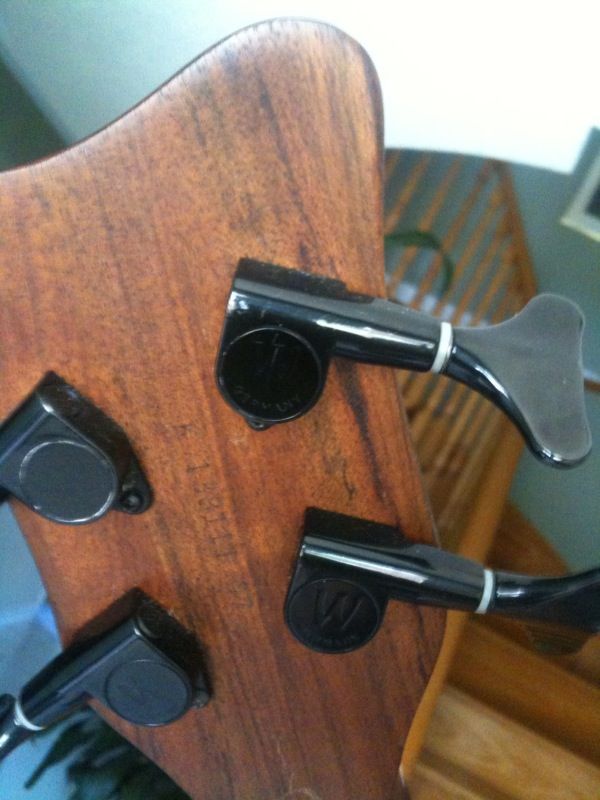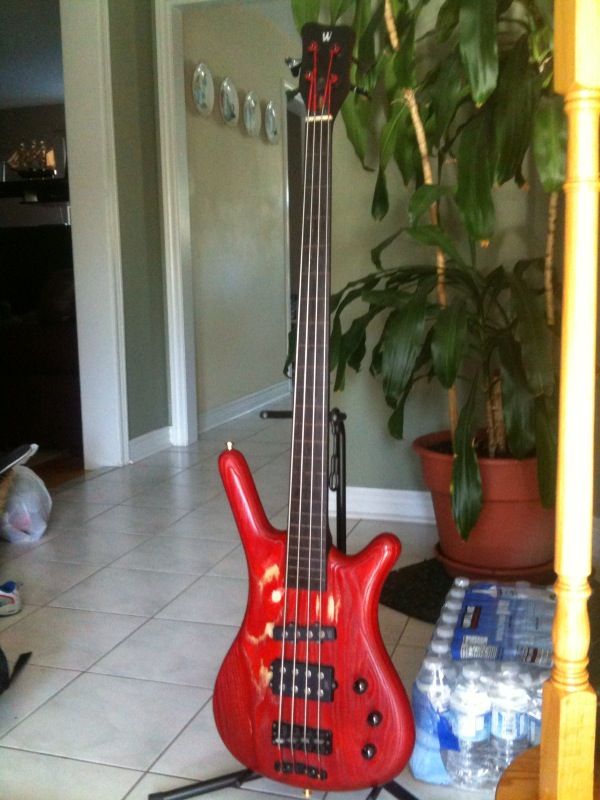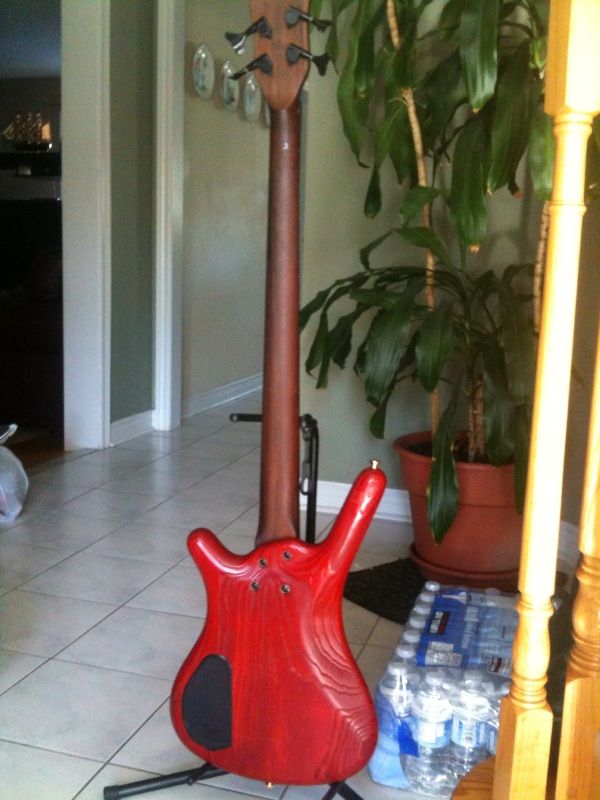 | | |
| --- | --- |
| Pilgrim | 09-08-2013 08:08 PM |
---
Before you touch that with a screwdriver, I suggest you stop, do research on the things you want to repair, read about it, and take no action until you are quite comfortable that you have the information needed to proceed.

At the very least, you need to read the stickies in the Hardware and Repair forum about doing setups.

Don't use any screwdriver except a new one with a good tip that hasn't been messed up. It's easy to ruin screws with an old screwdriver or one with the wrong size tip.

If you want to re-fret the neck, you absolutely need to take it to a professional to have that procedure done.
| | |
| --- | --- |
| Means2nEnd | 09-08-2013 11:04 PM |
---
Mini Phillips screwdriver is what you need, a jewelers screwdriver set is a great thing to own as a bass player who sets his own basses up.

Once a cucumber is a pickle itís not worth trying to make it a cucumber again. Leave fretless IMO you could buy a brand new neck for less than your re-fret estimate.

Many people who buy German Warwicks believe you need to wax/polish all of them. This is far from the truth. If they are stained or painted you donít oil or wax them. The Warwick wax is for the oiled finished basses like Thumb and bubinga corvettes etcÖ The manuals clearly state this and they also say the oils from your hands take care of the necks. You do not need any wax my friend. Maybe a re-finish but not wax.
| | |
| --- | --- |
| kochkoch | 09-09-2013 04:35 AM |
---
Thanks Means. Really appreciate your input.

I was thinking of leaving it fretless for I kinda like the way it is.

I have mini screw drivers. I need an angled one. Kinda like Allen keys. L shape. Are jewellery tools like that?
| | |
| --- | --- |
| Means2nEnd | 09-09-2013 07:12 AM |
---
You said intonation which is done on the Warwick and really all machined bridges by the normal Phillips screw from the back of the bridge. If you want to move the mini saddle in the large saddle you need a small allen wrench Iím not sure exactly what size but they are metric. Just buy a set of smaller allen wrenches and you should find the one you need. There is a really small one for the saddles and a larger one for the floating bridge.
All times are GMT -6. The time now is

08:40 AM

.
Powered by vBulletin® Version 3.6.12
Copyright ©2000 - 2013, Jelsoft Enterprises Ltd.