(Photo by Jay Blakesberg)
Welcome to the Talkbass Phil Lesh Appreciation Society, the home of all things Phil. Feel free to post about tone, theory, technique, instruments, gear, shows, photos, setlists, experiences, the Grateful Dead, ANYTHING... as long as it pertains to Phil in some way.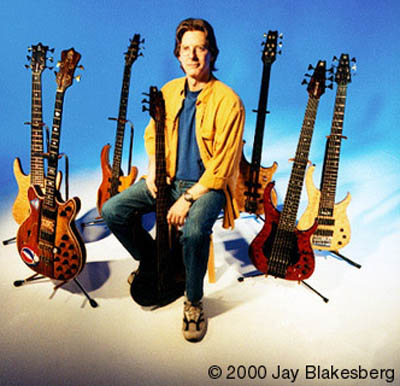 (photo by Jay Blakesberg)
Phillip Chapman Lesh was born March 15, 1940 in Berkely California. He began playing the trumpet when he was fourteen years old, having grown up being exposed to jazz greats such as John Coltrane and Miles Davis. Lesh enrolled at UC Berkeley to become a music major, but he and a friend, Tom Constanten, quickly became appalled by the music department's tendency to discourage individual creativity.
Midway through his first semester at Berkeley, Lesh dropped out of college. Lesh enrolled himself in composer, Luciano Berio's class at Mill's College - studying avant-garde composition and electronic music - where he was finally given the opportunity to compose his own music. The following summer, Lesh returned to California where he met Garcia and Pigpen in Palo Alto. Once, in Kepler's bookstore, Lesh heard Garcia play banjo and Lesh asked him to play on the radio show that Lesh was an engineer for. Quickly, the two became friends.
One night in 1965, Lesh, Garcia, and Weir all happened to be at the same party in Palo Alto. While in Garcia's car, smoking pot, Lesh mentioned that he was interested in taking up an electric instrument, maybe the bass. Lesh attended the Warlocks next gig and was invited to play bass with them. After playing a few more gigs, the combination of talent became indelible.
(M.Schmidt)
Phil circa 1965 w/The Warlocks (photo by Herb Greene)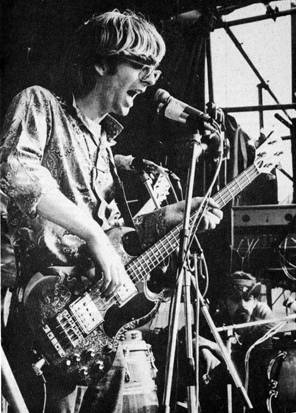 Phil w/ his Alembic modified Gibson EB3
Phil w/ his Alembic modified Guild Starfire "The Godfather/Big Brown." Also pictured are his McIntosh 2300's and Fender Dual Showman stack (photo by Stephen Barncard)
Phil w/ his Alembic Osage Orange "Mission Control" and McIntosh 2300's in front of "The Wall of Sound" (photo by James R.Anderson)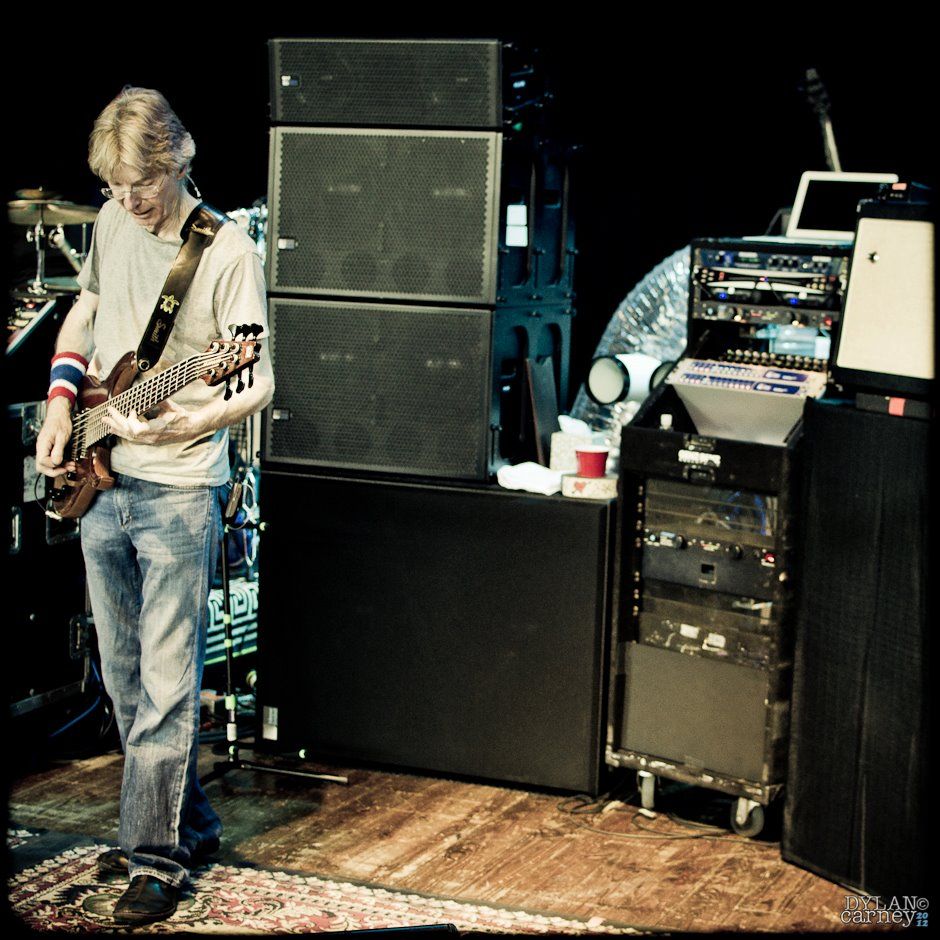 Phil's current rig: Modulus Quantum 6 TBX and Meyer Sound cabinets (photo by Dylan Carney)