Hi all - First time caller, long time listener...
I recently picked up a Palatino (yeah yeah yeah, I know...) 3/4 upright used. Despite the name, it sounds decent, has nice volume, and plays pretty good. Since it is a relatively cheap instrument, I also have less issue dragging it into bars and such for gigging. That said, it's got some setup issues, and a crack, and they are possibly related.
First, some overall pics -
Part of the setup I alluded to - the tail wire is off center.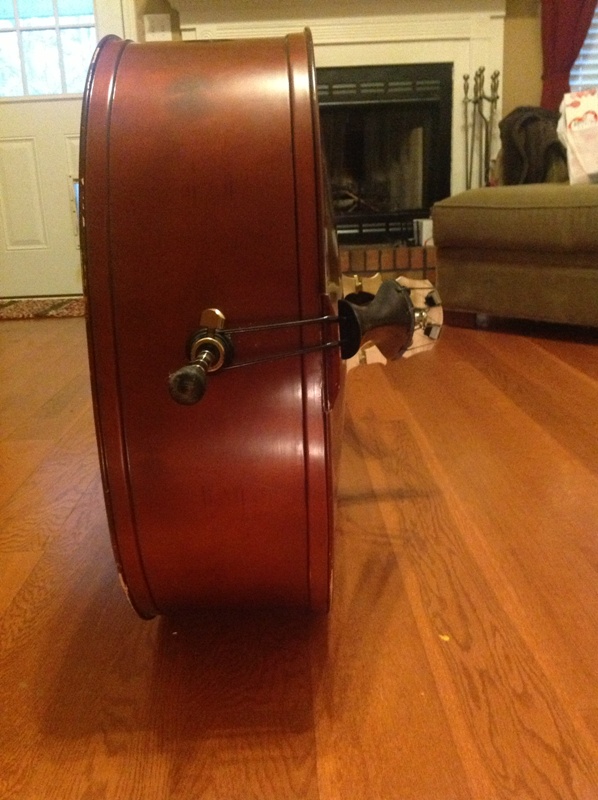 Another view.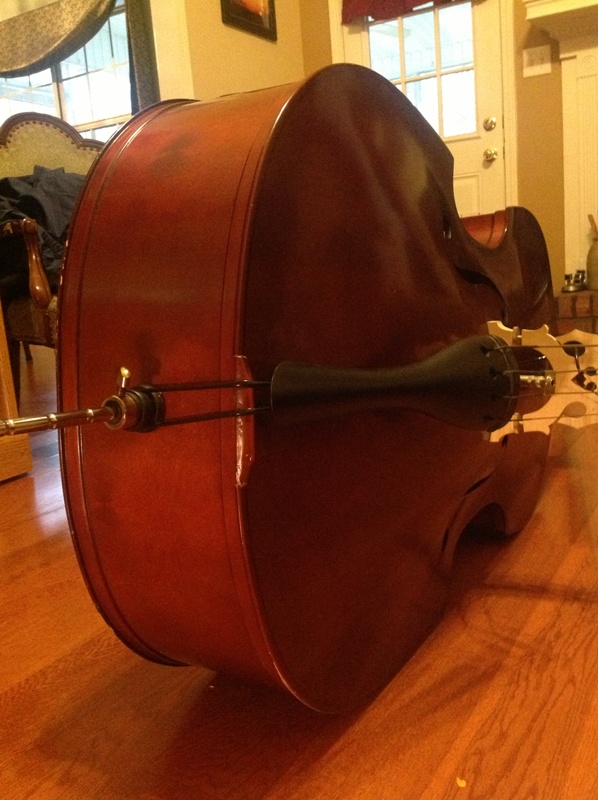 This looks to have shifted everything over, bridge included.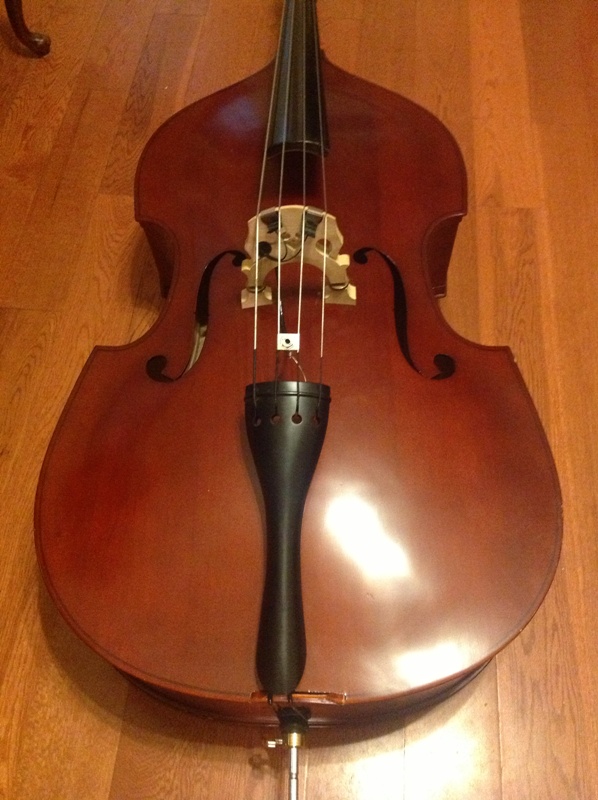 Stings aren't centered. Lots of room past the G string, hardly any past the E. You can also see in this pic that the bridge has been moved at least once.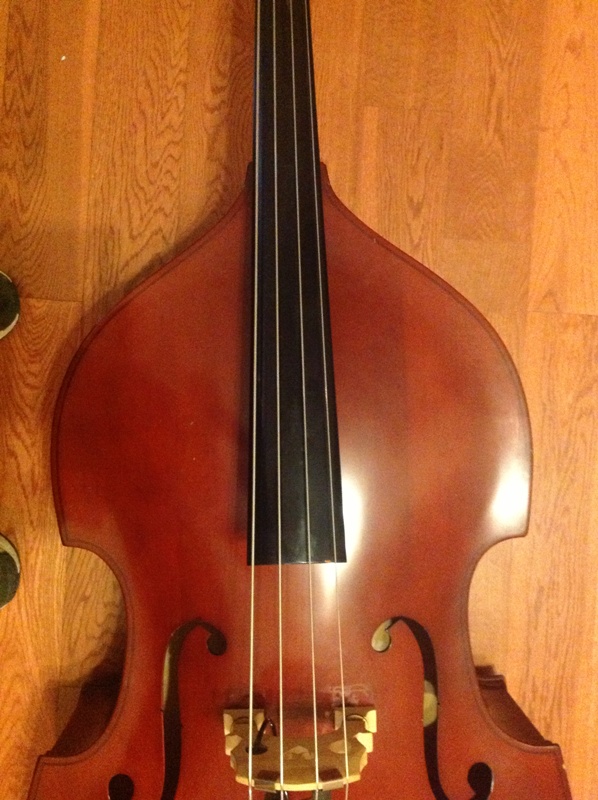 And now the closeups...
Top view. I'm not sure if this qualifies as a "saddle crack" as most of my reading on those seemed to involve a crack in the top, at the saddle. The top seems fine on mine, just looks like the saddle is separating from the instrument.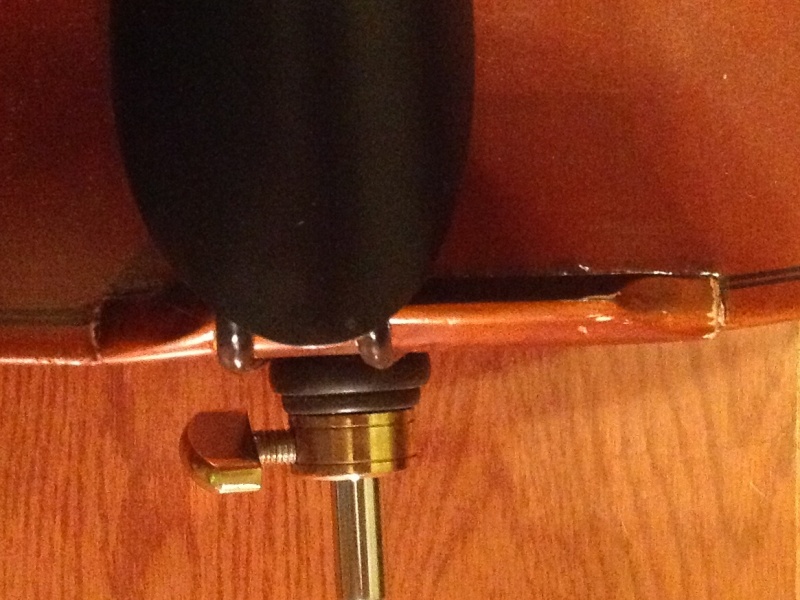 You can see a little bit of lift from this angle.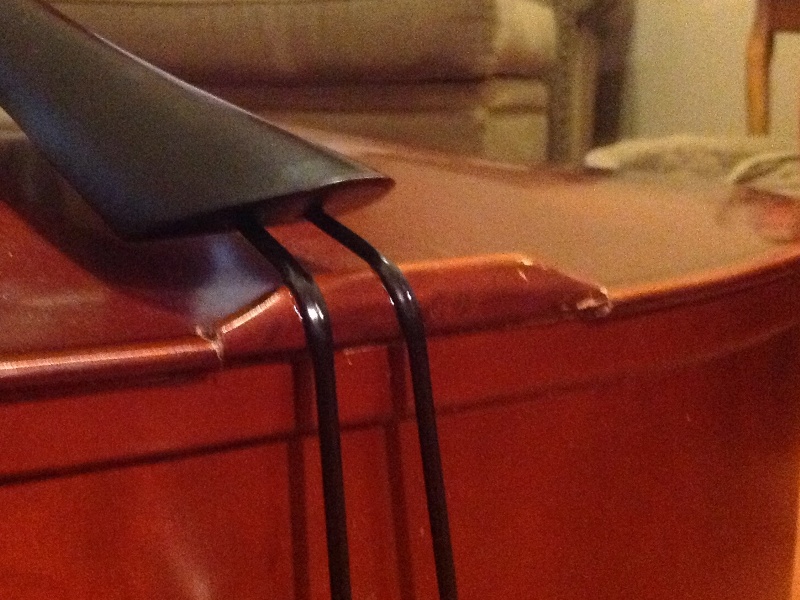 You can see it lifting more from this angle.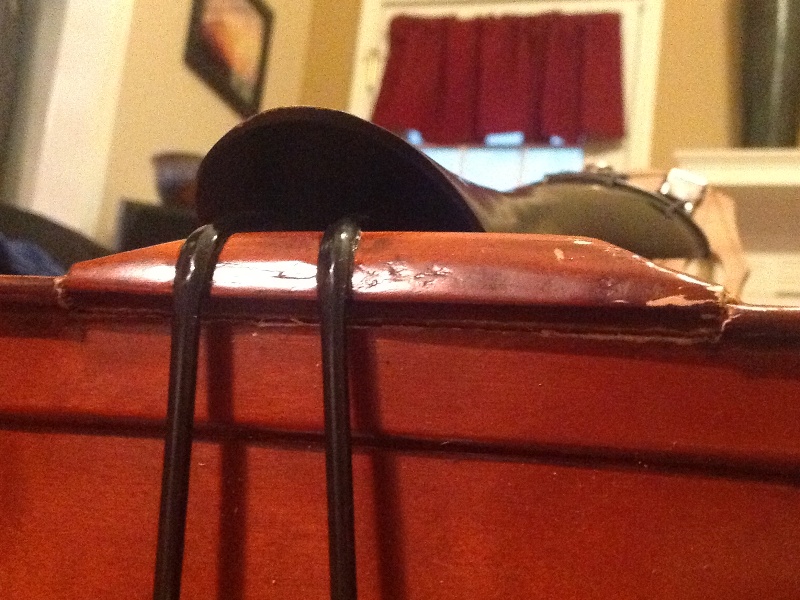 My theory - Whoever strung it let the tail wire get off center. This introduced sheer stress into the joint rather than just compression, and the glue failed.
My proposed fix - Unstring it, us a hypodermic to inject glue into the crack, clamp and let it dry, and then re-string it, centered this time.
Thoughts?