Hi,
Last night we, The Kelly Rae Band (
www.kellyraeband.com
), played a little amphitheater in Banning. Luckily it wasn't 108ºF during the gig.
I thought the sound and stage crew did well with what they had to work with.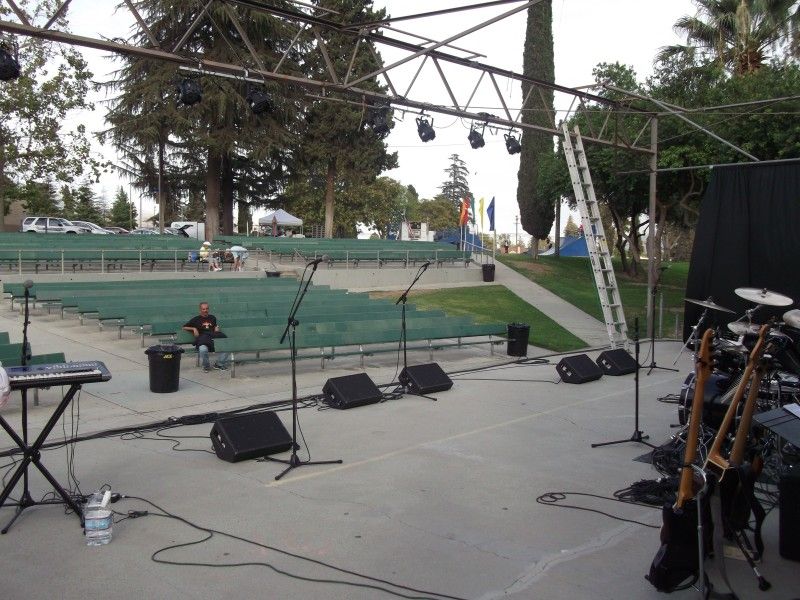 The sound crew was on the ball. Their mixers looked small but there were plenty of inputs to go around. This was the monitor mixing console with a Yamaha DM1000.
And this was the FOH station, also a Yamaha DM1000.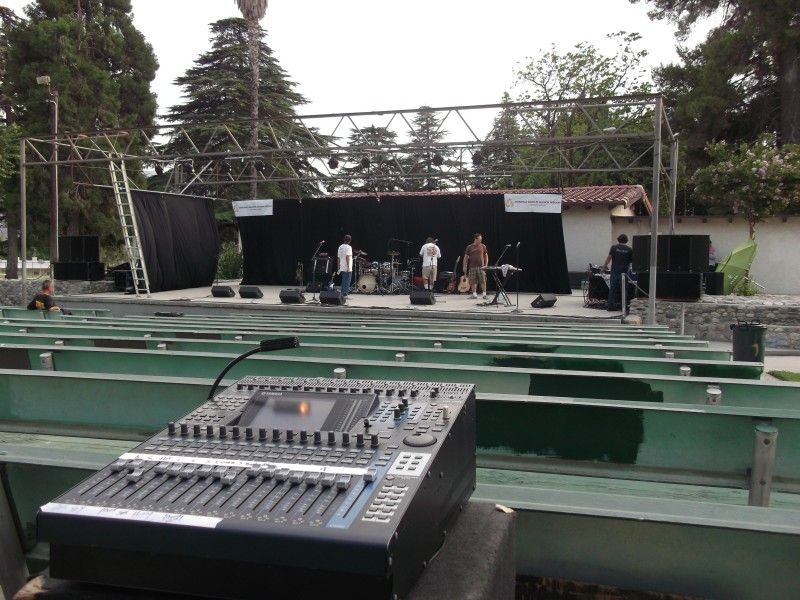 Here's the view from my mic before soundcheck. The place was already about half full by the time we got around to sound checking.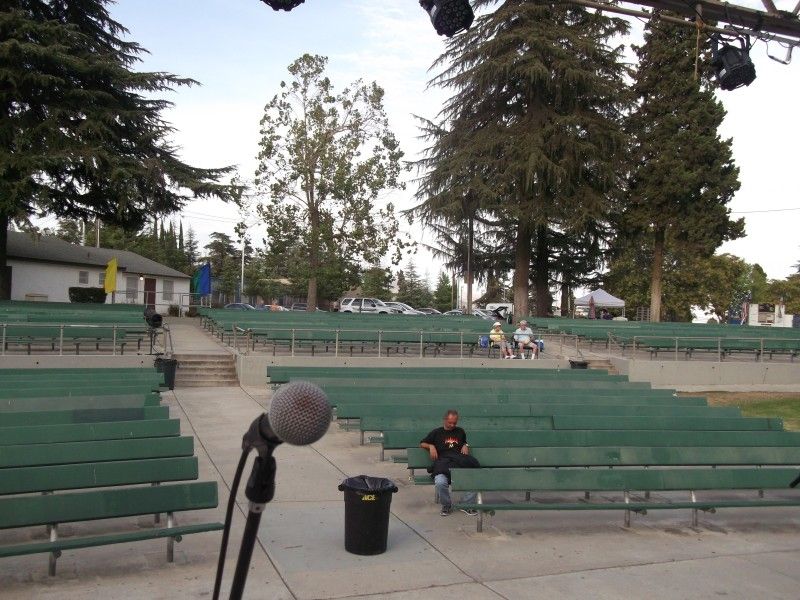 See? They're starting to trickle in. We didn't start until 7:30pm because of the heat.
This was a few minutes before the festivities got started. We ended up having a really good, enthusiastic crowd that stayed all night. The emcee told me they usually don't stay that long. We even got to play an encore!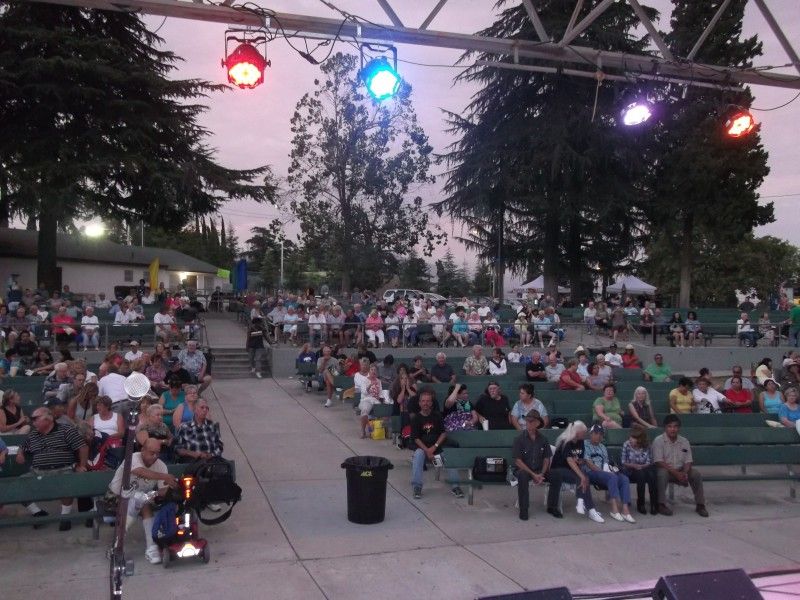 We actually had a warm-up act. It was a troupe of local cloggers. They were fun. Sorry, I didn't get a picture. But here are a few of the guys once we got started.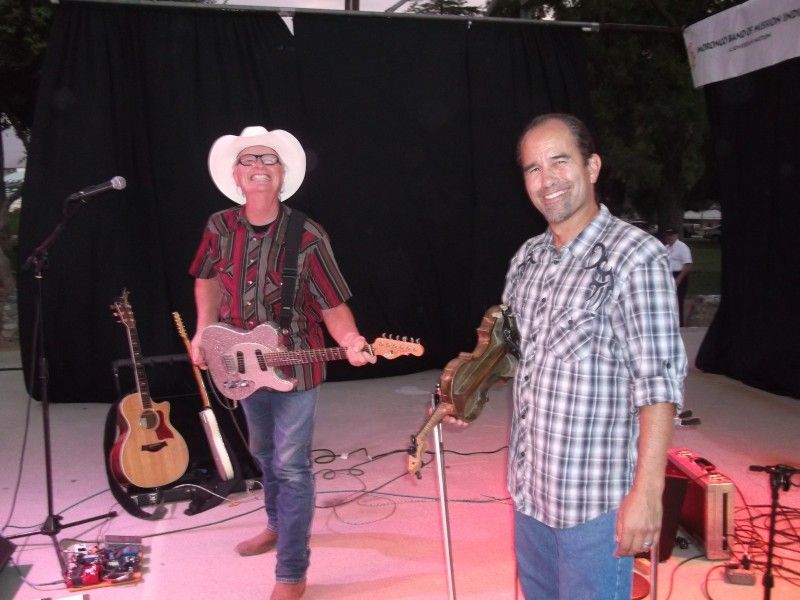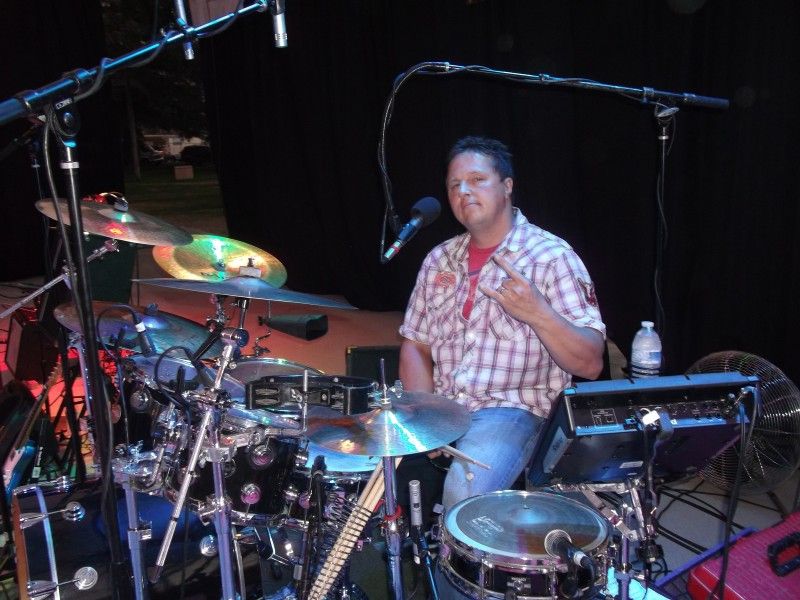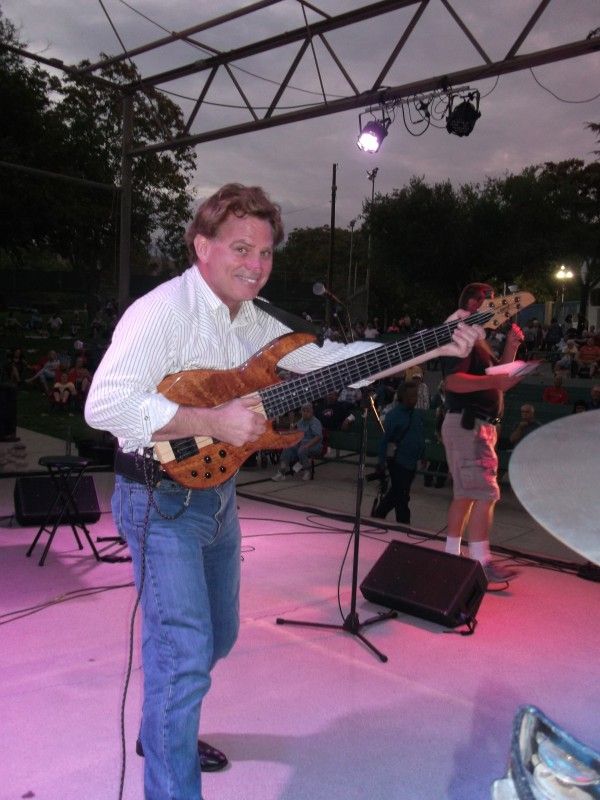 Here's a shot of our hospitality. We had really good sandwiches from one of the local shops. But we also had some home cooking from one of the local patrons. She made meatballs and a chicken enchilada dish that were delicious. We thanked everyone profusely!
Our green room was the building right behind the stage. It seems they use it as a day care also. We felt right at home.
Here's Daniel packing up his rig at the end of the night. (That's what we get paid for.)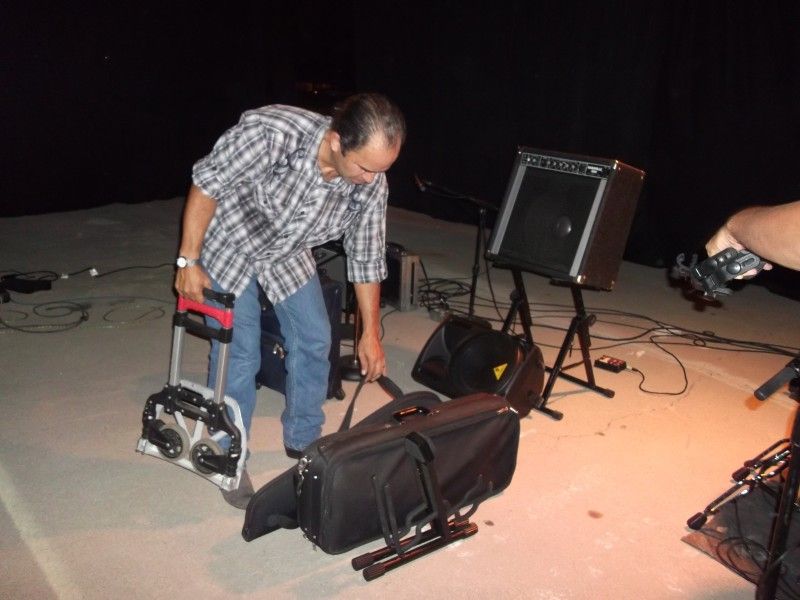 At least we didn't have to tear down the sound and stage. Those guys worked hard and earned their money. They did a great job and the sound was terrific. I saw lots of QSC amps and L'Acoustica ARCS speakers.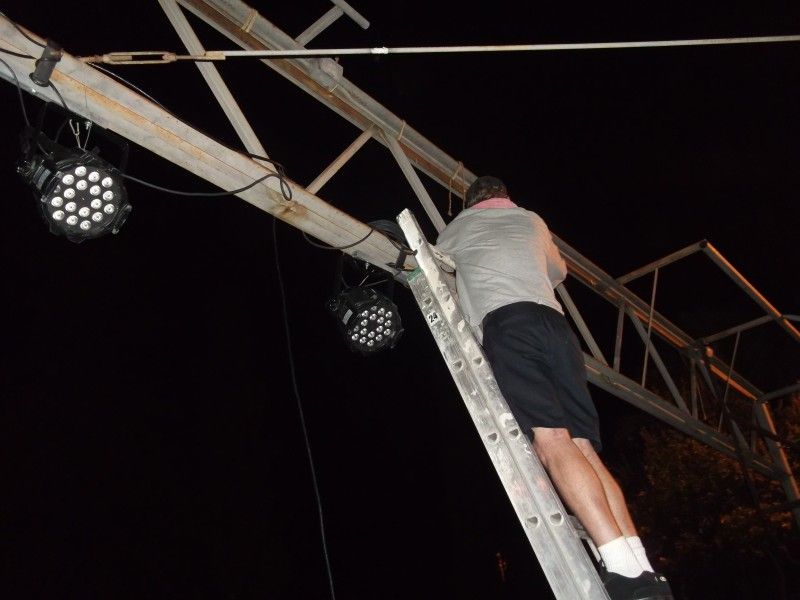 I'm trying to get my rig packed up and get home. I've got an hour drive. But we had our fun.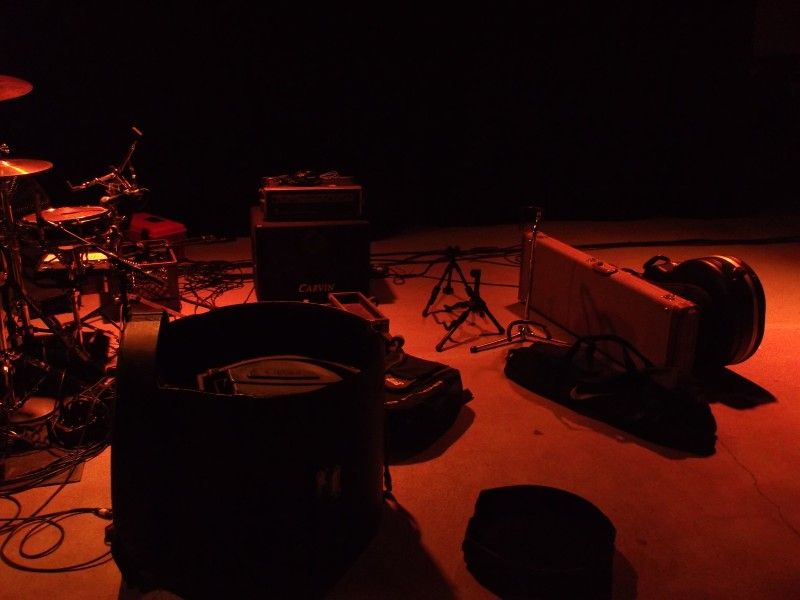 We've got just a few more gigs left in our summer season (then you won't have to put up with these any more).
It's been hectic but enjoyable. Break a leg everyone!
Thank you for your indulgence,
BassCliff