Hi,
We (
www.kellyraeband.com
) played a pretty cool party at one of the large Orange Country country clubs tonight. It was an annual event for them called "Southern Rock on the Range". There was gourmet food, beverages, and desserts, along with a real In-n-Out food truck giving away double-doubles and other burgers.
It was a nice venue but this long carry awaited us when we arrived.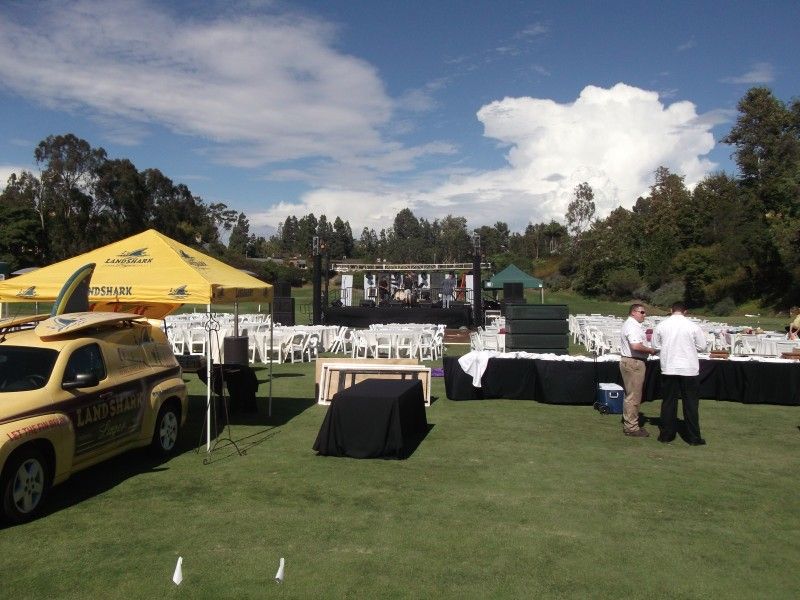 It was at least 50 yards over the grass from the street to the stage. But we had a couple of carts so I'm not going to complain, much.
One of the local micro-breweries was there.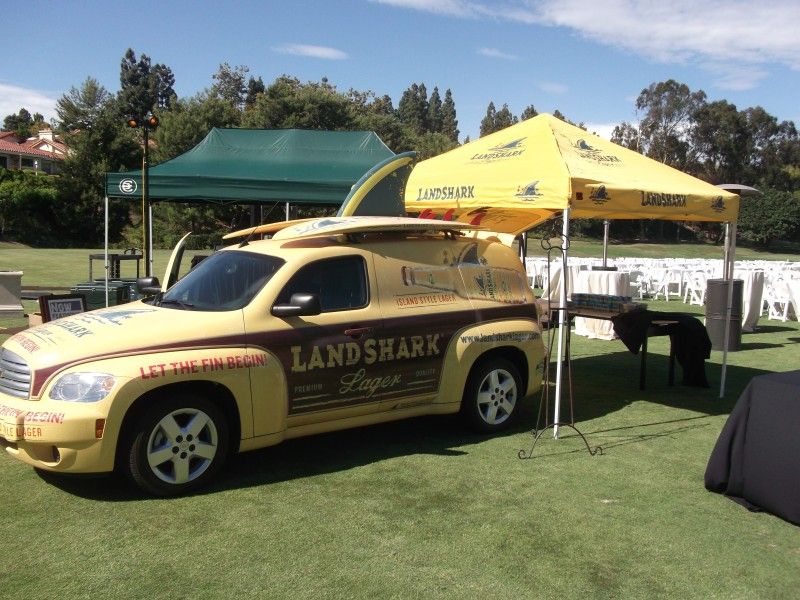 We had a decent stage, sound,and lighting.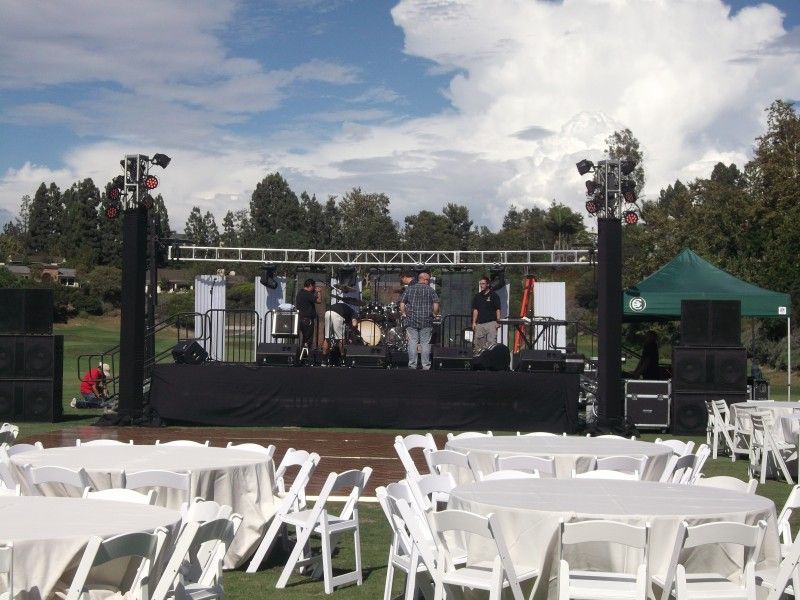 SRX series speakers for mains, QSC monitors.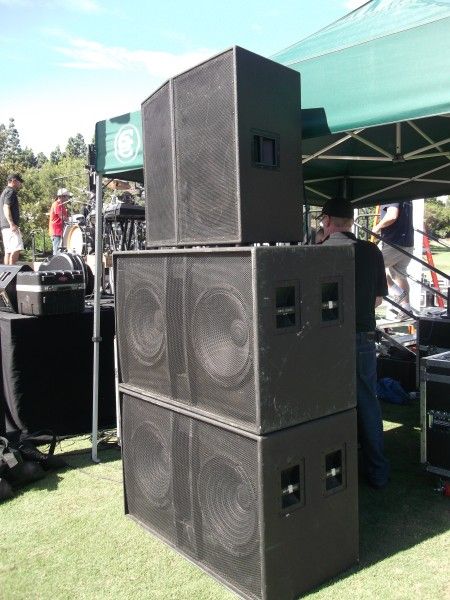 Jesse and Mike were running the sound for us. The sound crew was pretty dang good. That's a Behringer X32 mixer. I didn't notice what amps were being used, probably QSC or Crown.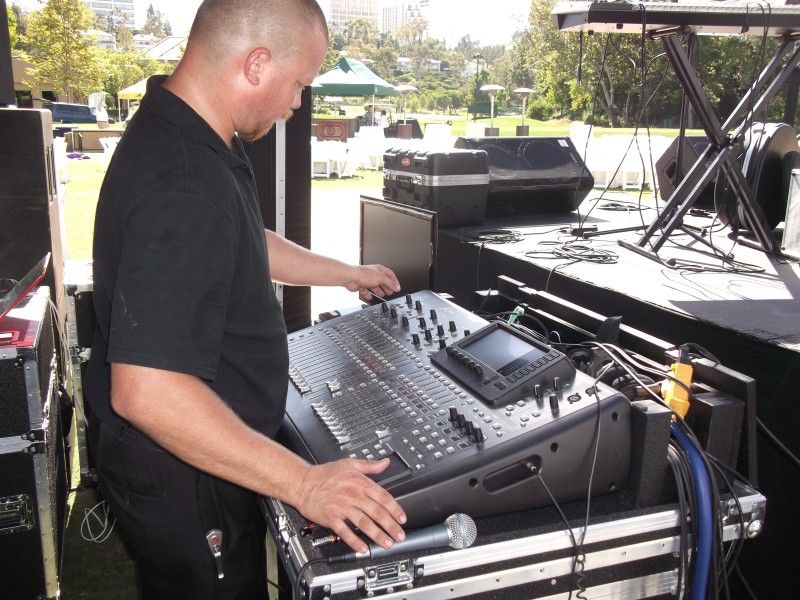 Here's my traditional "before we get started" shot from my mic.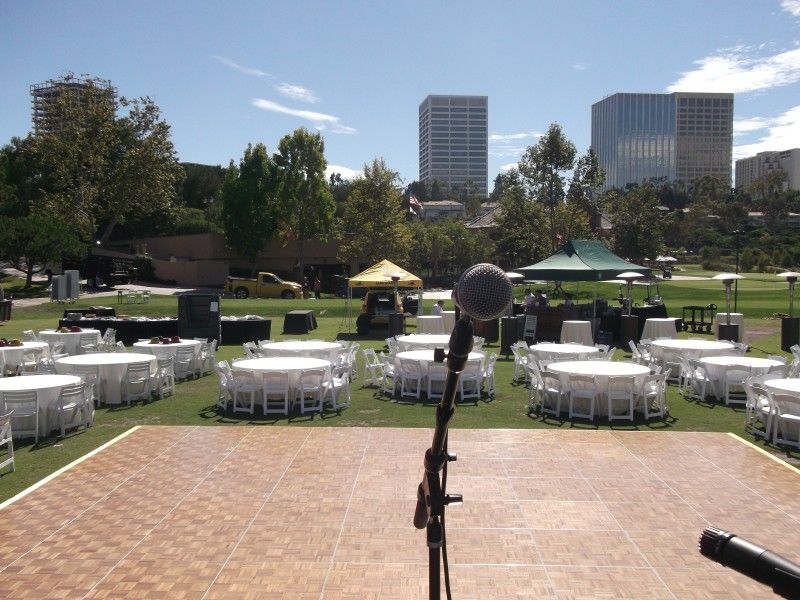 This is Mike helping Jason get his drums set up.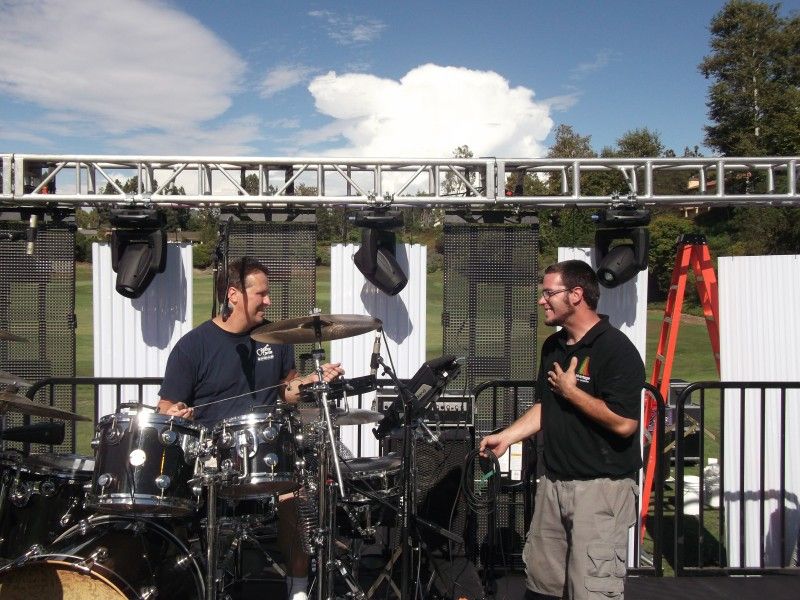 This is the clubhouse. You can't really see much from this end of the parking lot but it was a fancy-schmancy kind of place.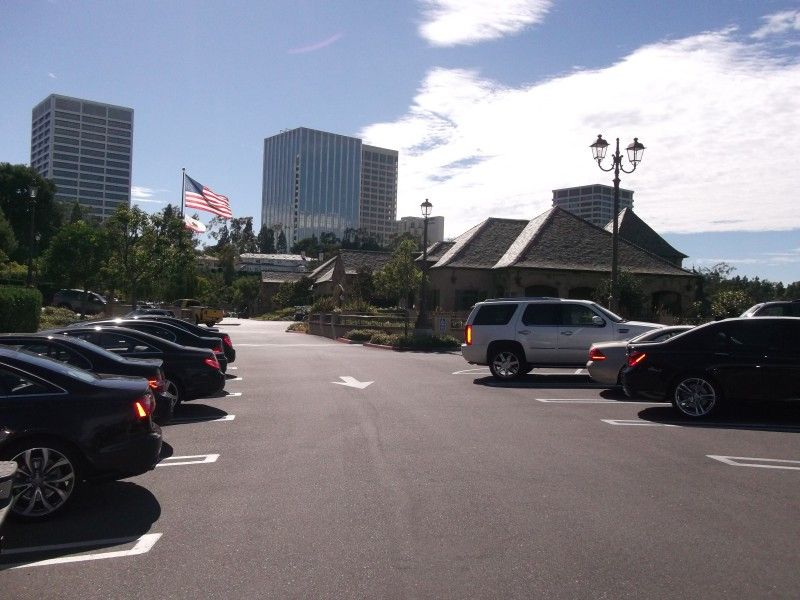 These poor golfers were trying to putt during our sound check. Oops.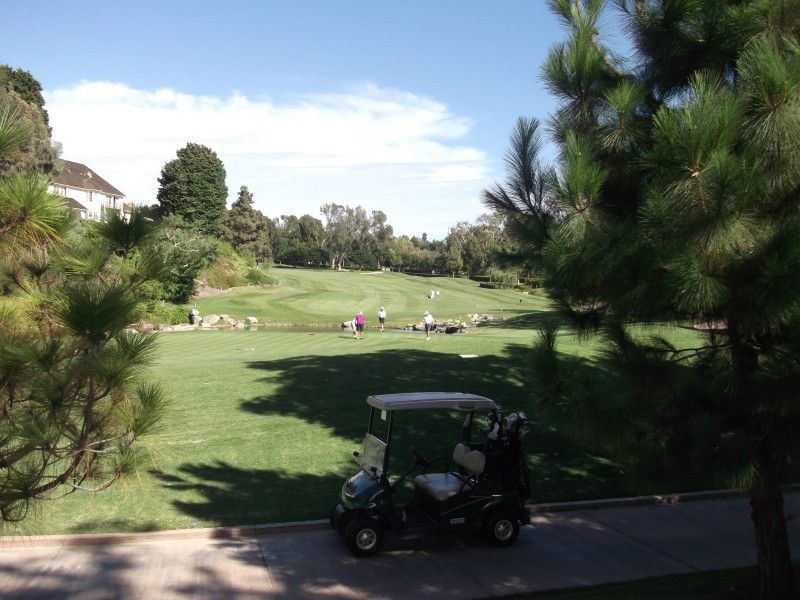 Daniel sound checking his electric mandolin.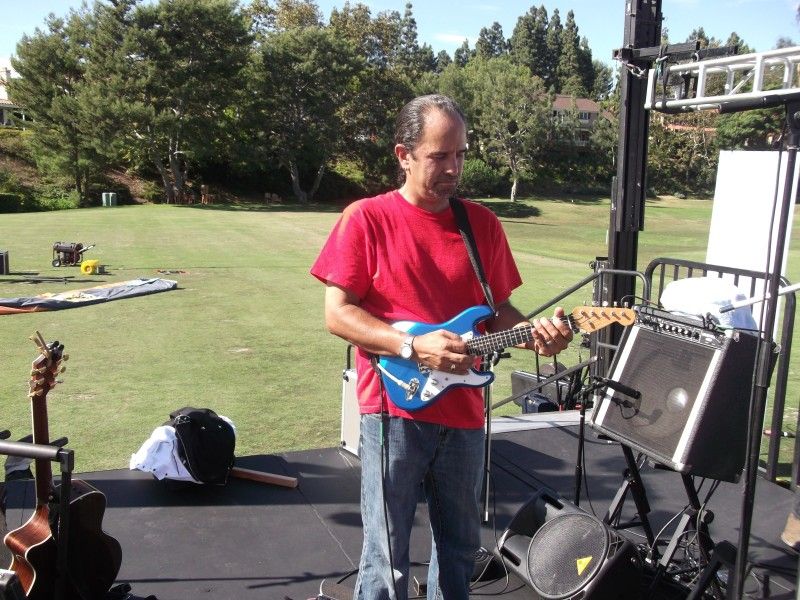 Much like last night, our green room was a room used for young children's day care. Here are the boys playing a little game.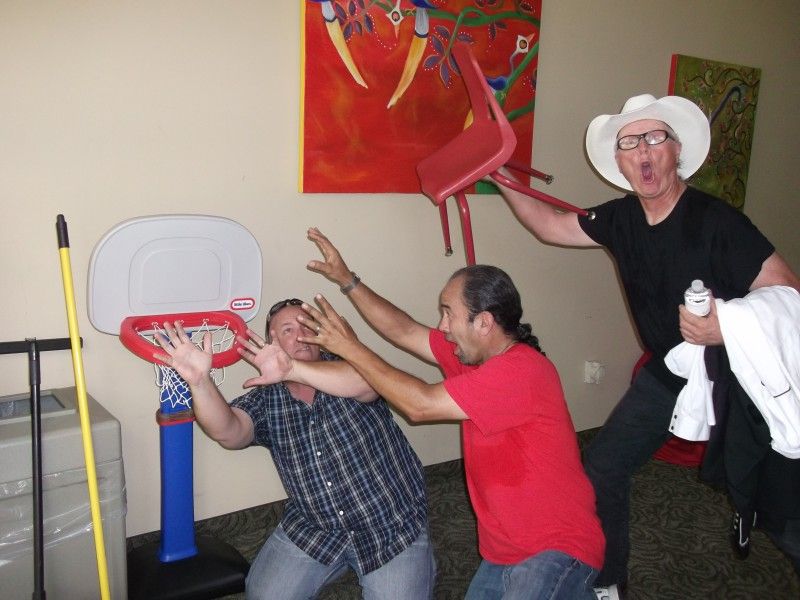 Here I am putting my coloring on the bulletin board.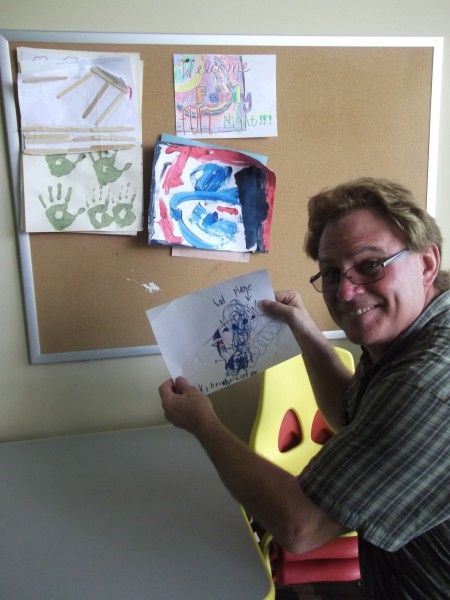 Here's my rig, ready to go. The Epafani rig belongs the the next band. Yes, there were two bands at this shindig. They were called Tijuana Dogs and did pop/rock after our modern country/pop/rock show.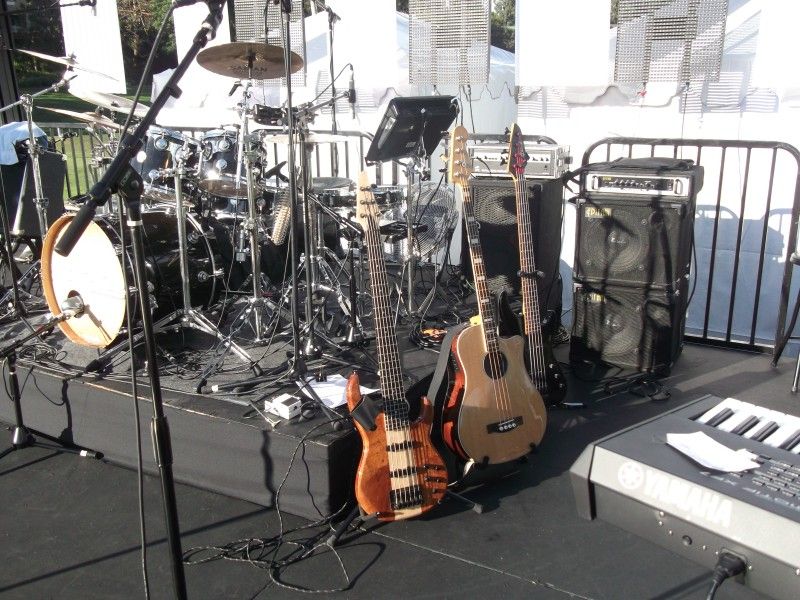 This "adult bouncy" was for the big kids. There were a few brave enough to ride the mechanical bull.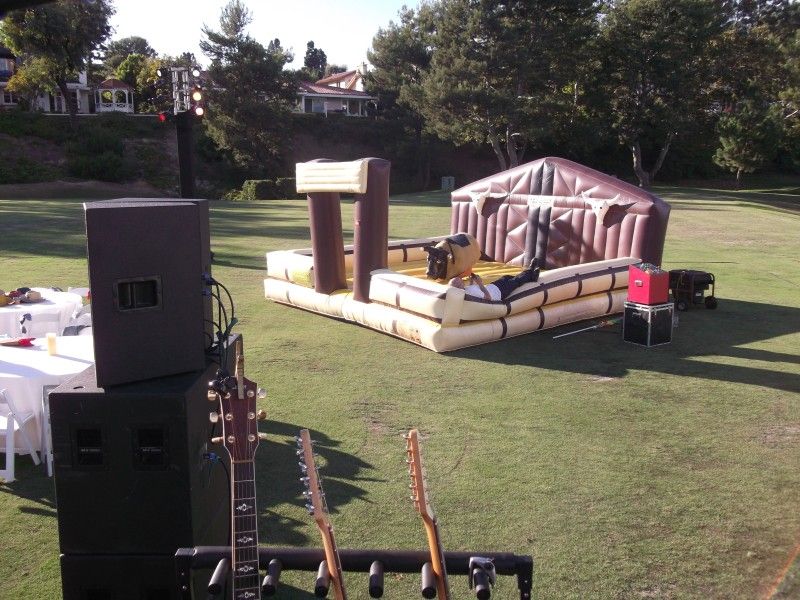 Jason is making some last-minute adjustments before we take the stage for our show.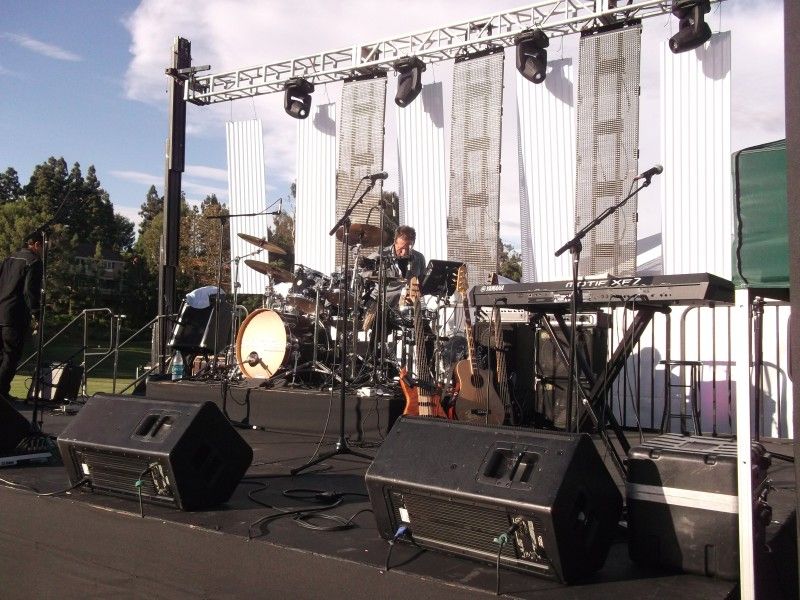 Here's Kelly, Art, and Daniel about to start the show.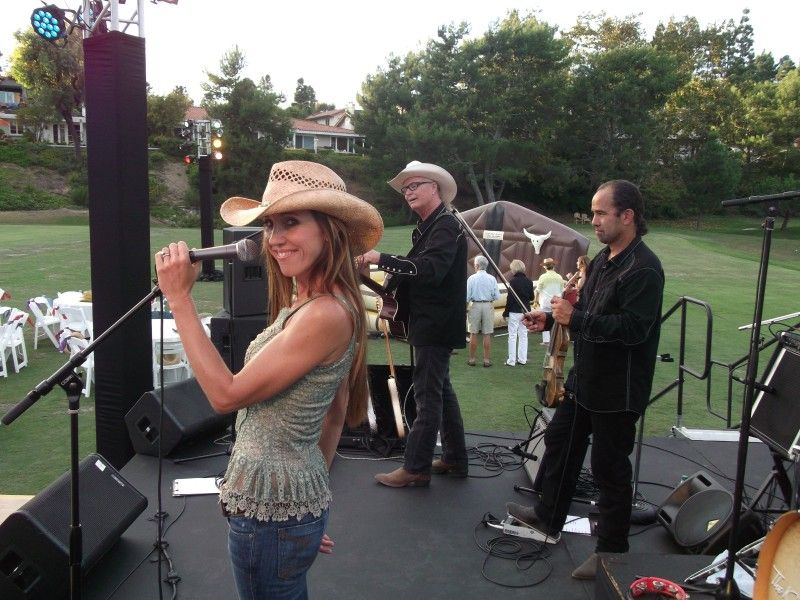 And away we go! This is me and Jeff on the keys.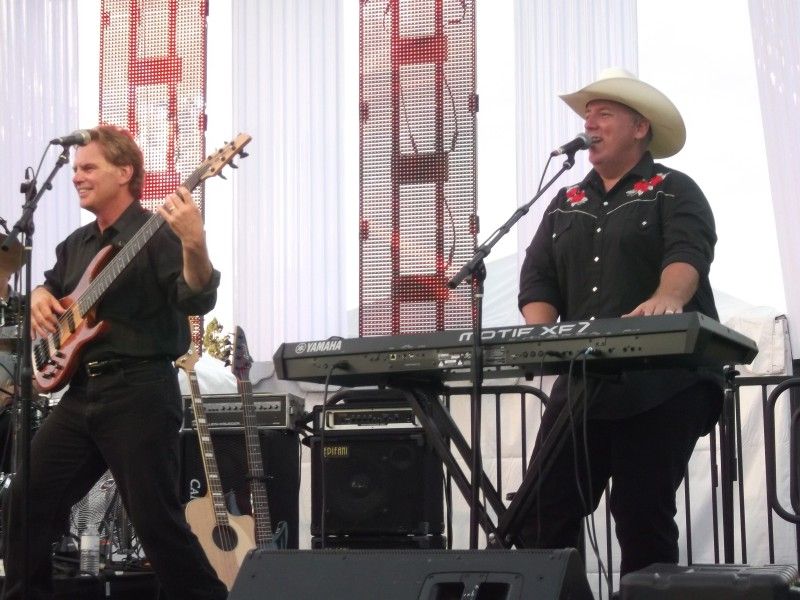 Jason is having too much fun.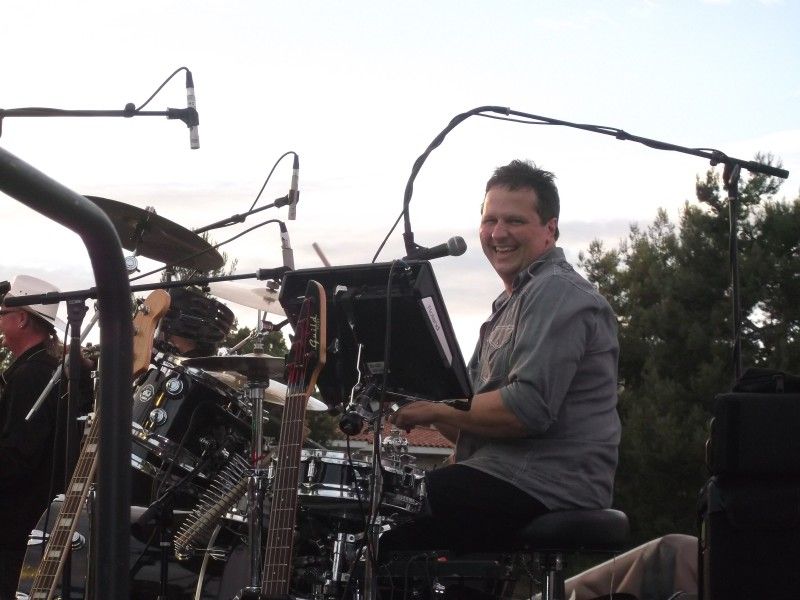 There was a line dance lesson between our sets.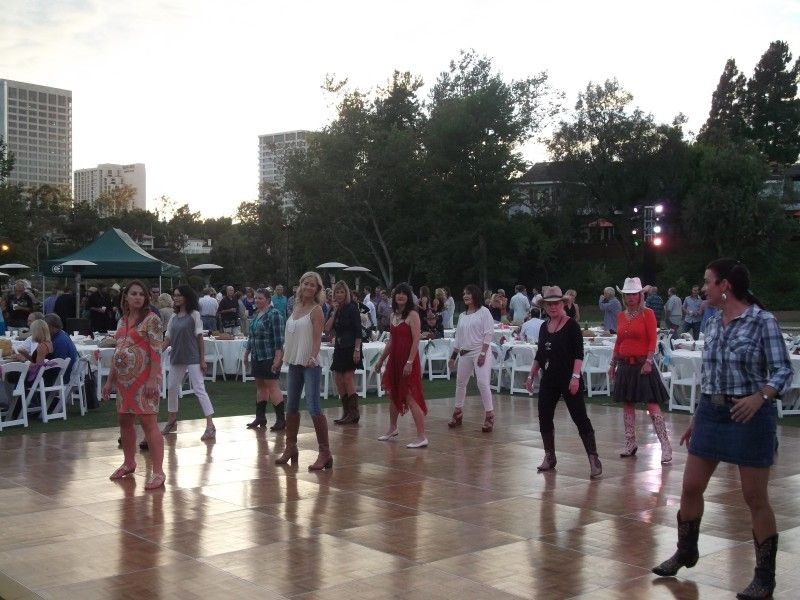 We had a pretty nice sunset just a couple of miles from the ocean.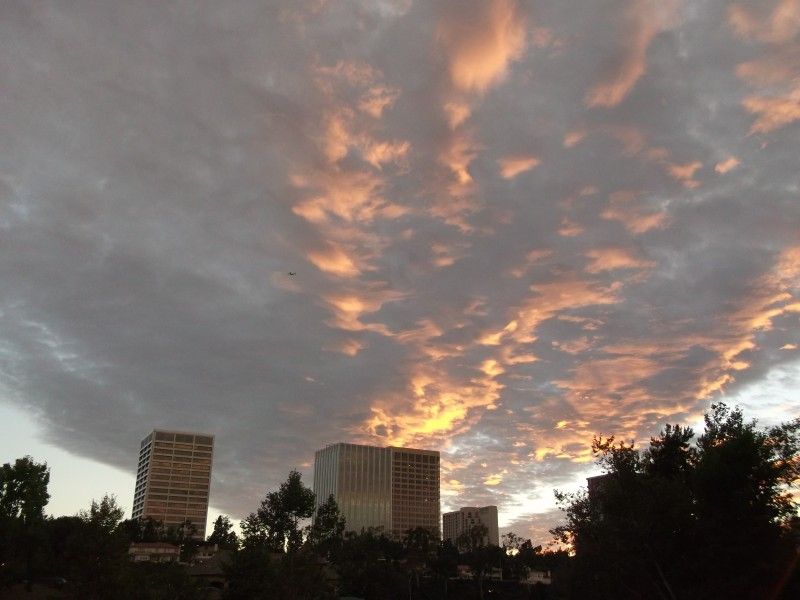 It cooled off a lot after the sun went down. We were having our fun.
After our show we had to clear the stage as quickly as we could and then eat. The food was great!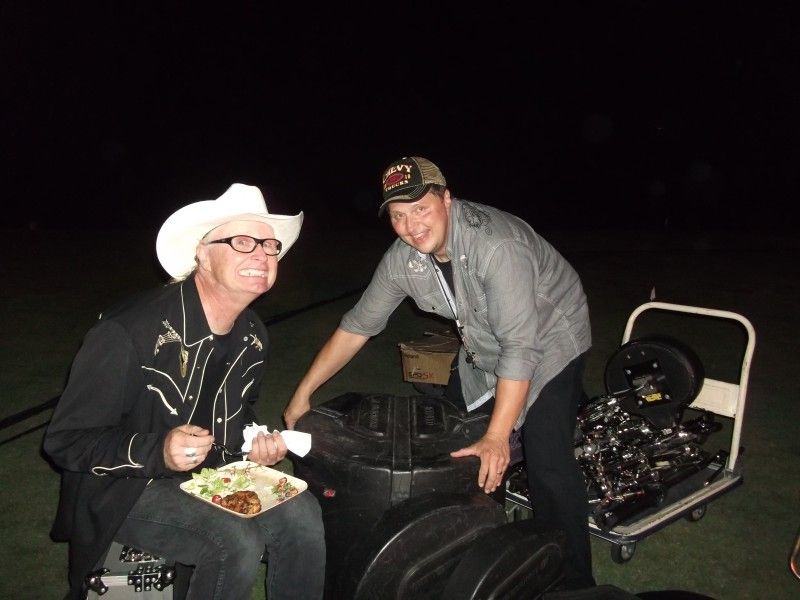 Here is a shot of the Tijuana Dogs as we were leaving. After the members got a few cocktails in them, they were really ready to party.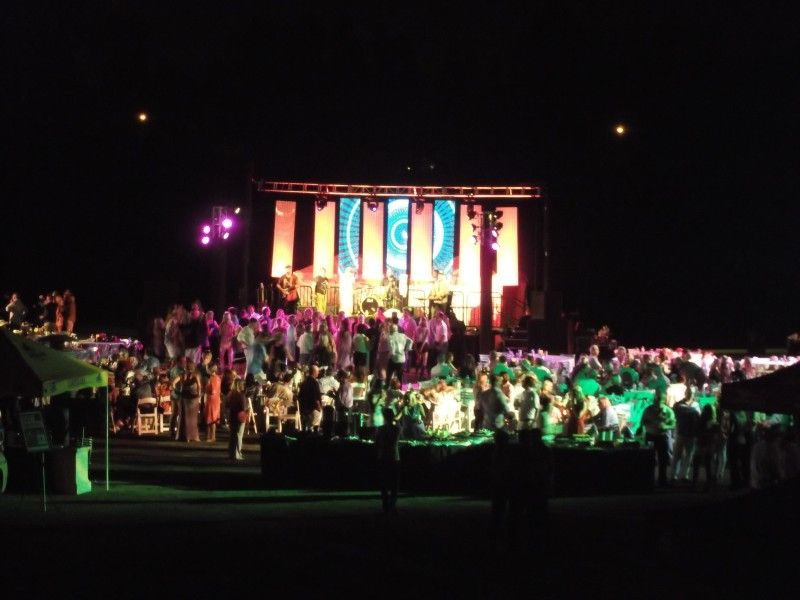 Over the Labor Day weekend we will be at Knott's Berry Farm, our last couple of dates there for the season. It's been a fun run.
Break a leg guys!
Thank you for your indulgence,
BassCliff