Howdy!
I played a rare Sunday evening gig with my new vintage country project,
The Buckaroo Strangers
. This was our first club date and only our second show.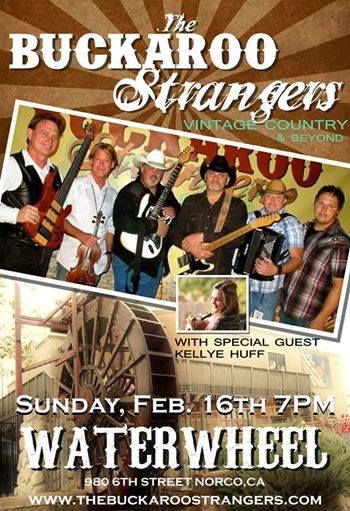 Most of us have worked together over the years in other, different projects but this is the first time this lineup has been assembled. There's some good chemistry happening.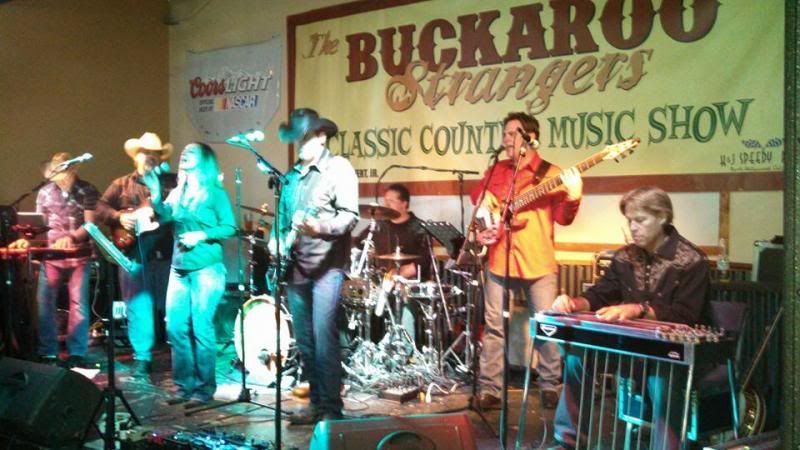 But I'm getting ahead of myself. This is what the club itself looks like, located on 6th street in Norco CA, otherwise known as Horsetown USA.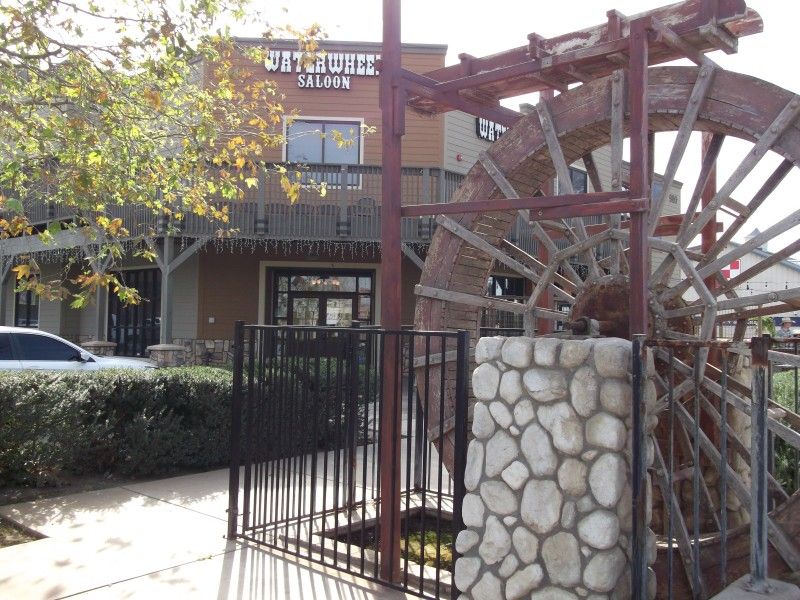 It was kind of a tight fit getting all seven of us up on the stage. But the lighting was decent and the sound system was good.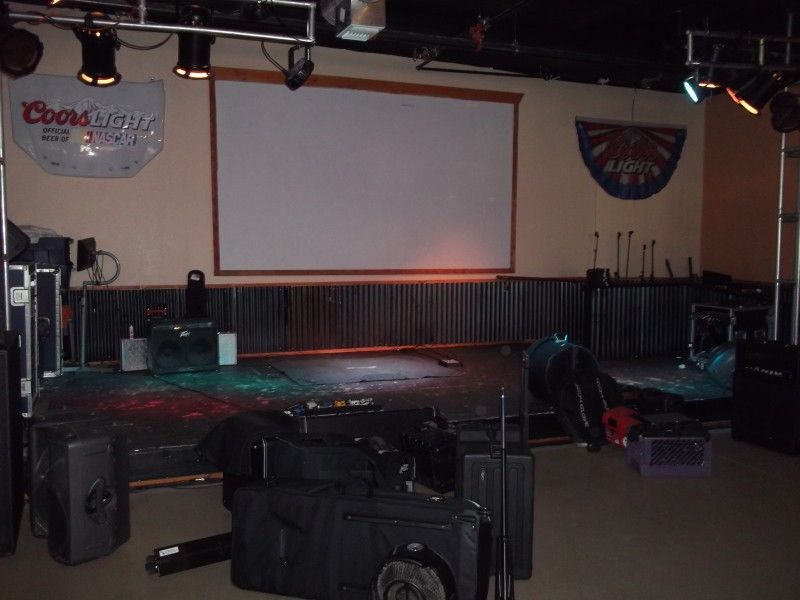 This is the view from the west wall, stage left, back toward the gaming area.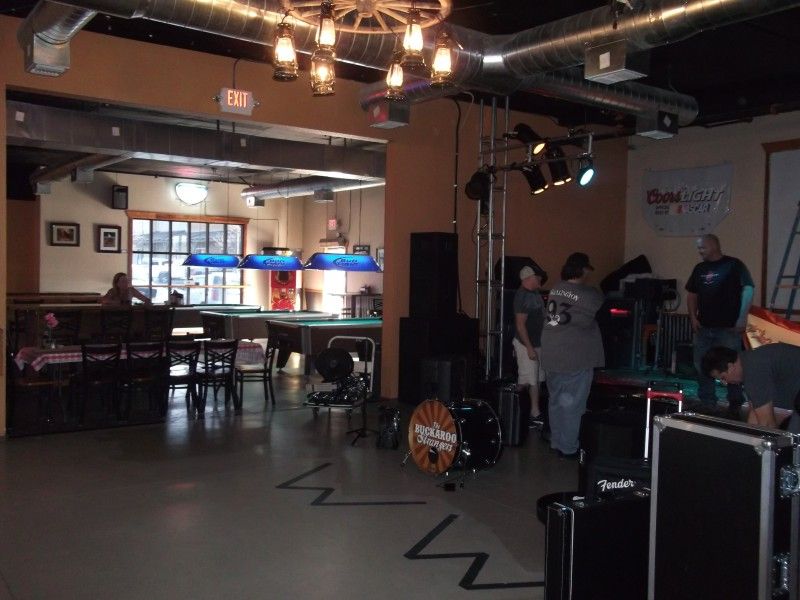 And this is the view from the dance floor toward the front.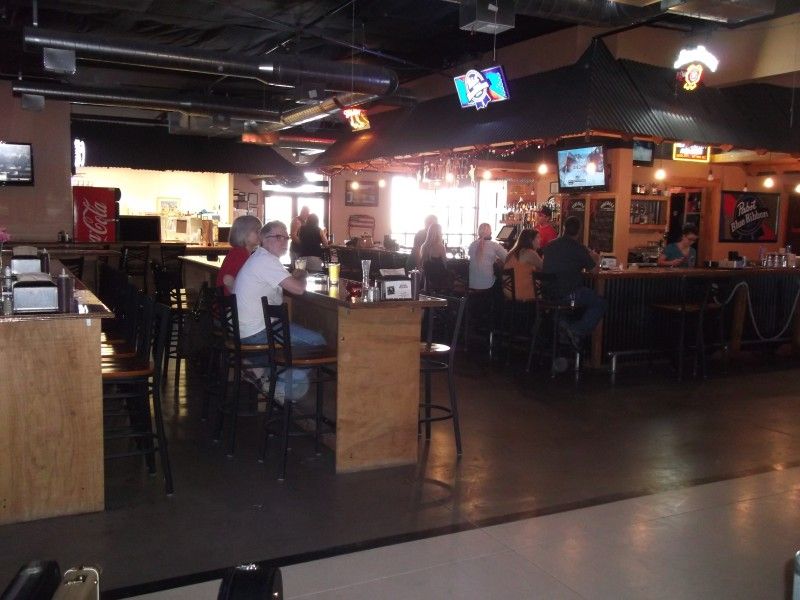 Kevin and Bruce were running sound. I met Kevin a few years ago when I subbed in with
Hotel California
(an Eagles tribute band) and Kevin was their traveling sound guy.
They had Carvin TRX series speakers.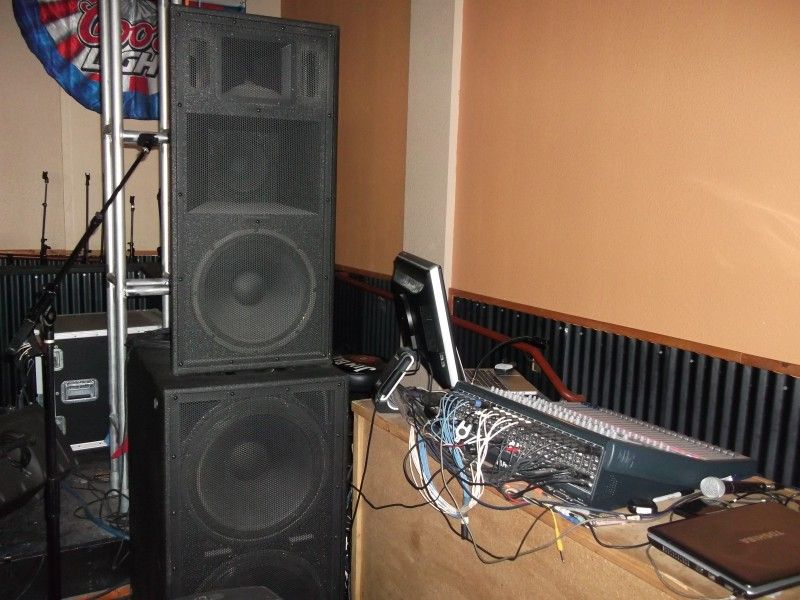 They sounded really, really good. Kevin used a Presonus StudioLive 24 channel mixer.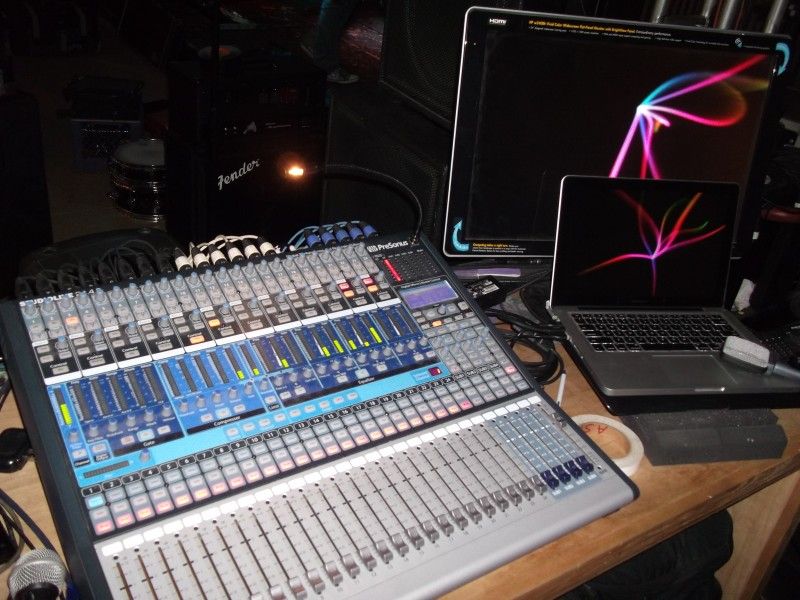 Here is Kevin's rack of Carvin power amps.
And for monitors he had a bunch of these powered 15" 2-way Mackie units.
You can tell this is a real honky tonk. There's mostly pickup trucks in the parking lot and most of them have hay bales in the back.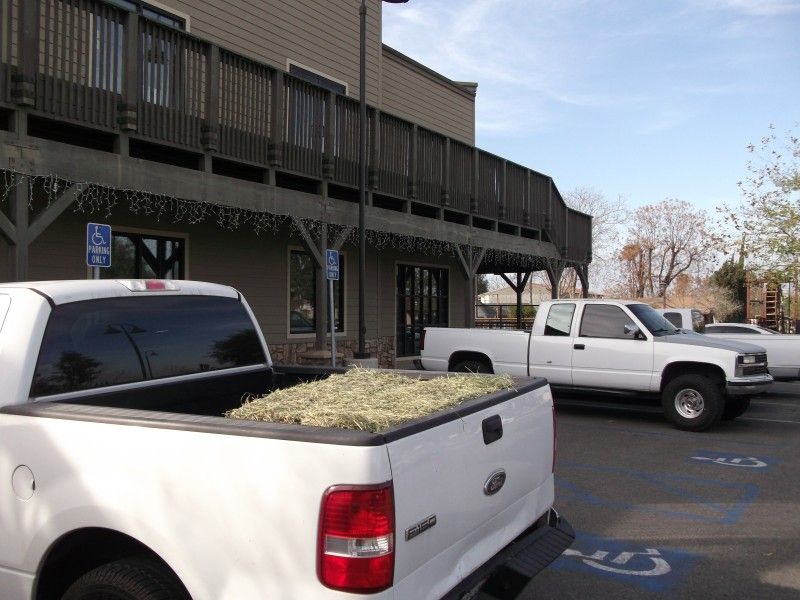 Now that we've got our sign put up, Jason is starting to rock his drum kit.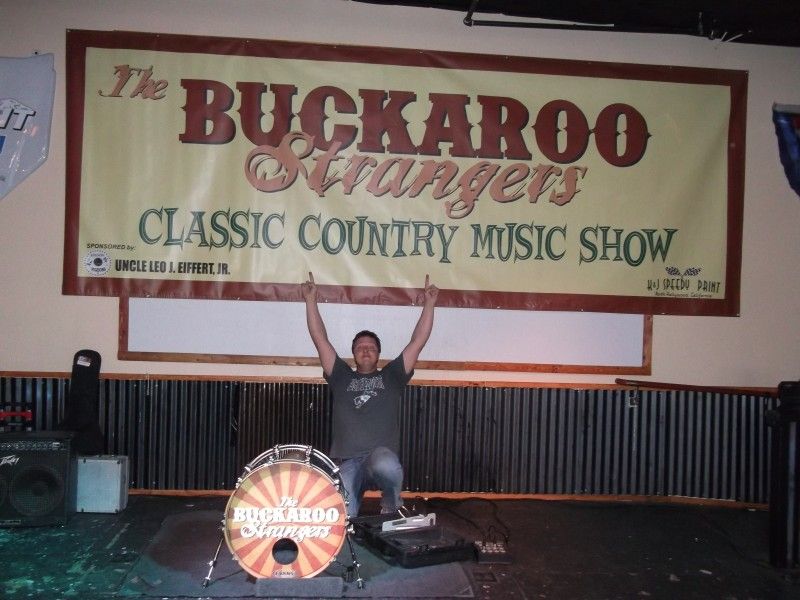 Here's my arsenal for the evening.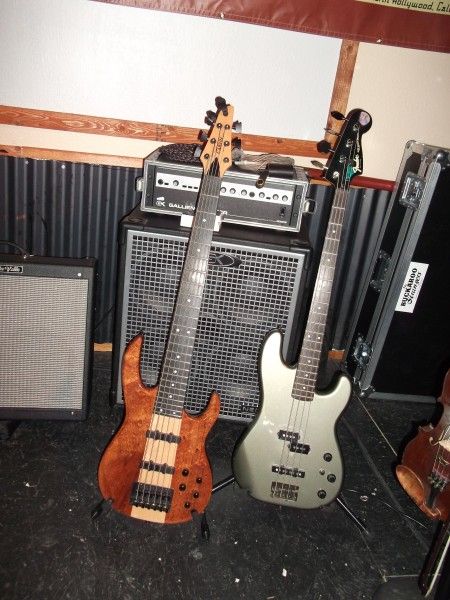 And we're all set up, ready to sound check. It really does look quite the mess up there, doesn't it?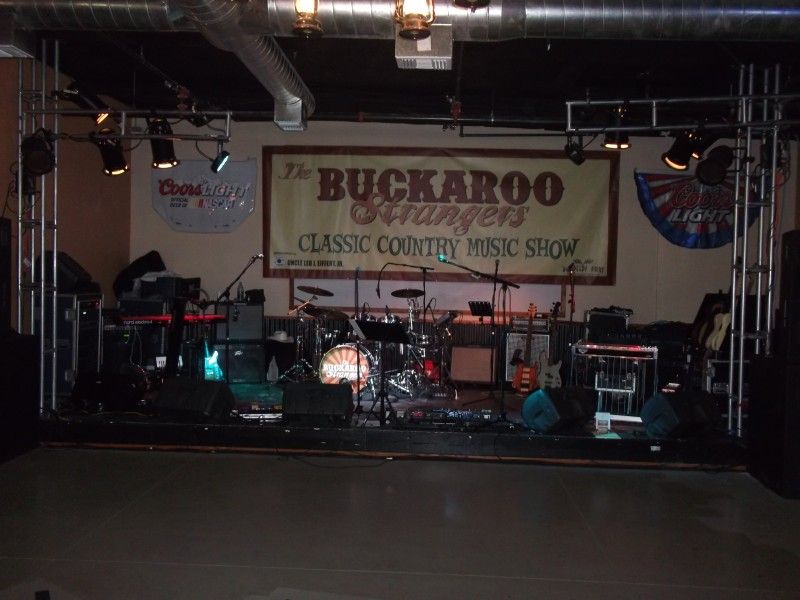 Here's Sean and Joe ready to pick and grin.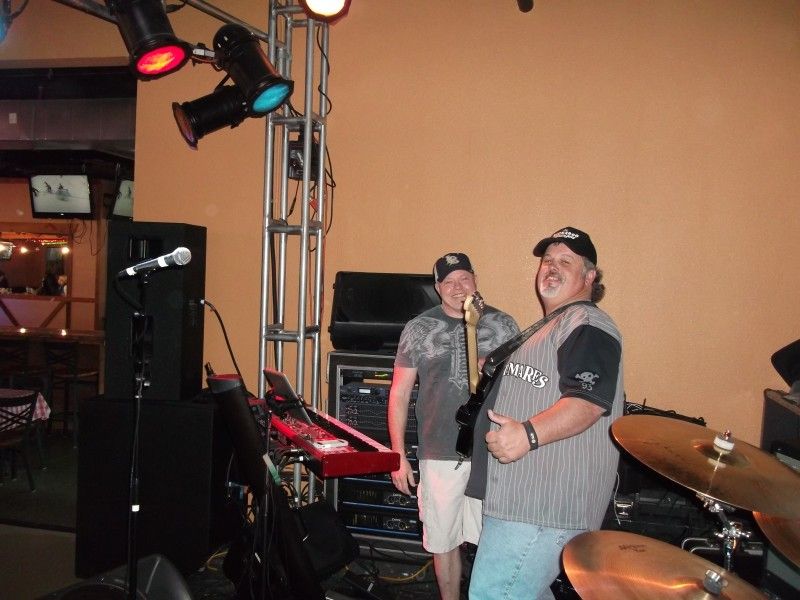 Paul brought several instruments and played them all, fiddle, steel, banjo, mandolin. That's Arnie's suitcase full of guitars behind him.
This is just the bass player.
This is Arnie, the band leader. Too much flash in this picture, sorry.
Jason is ready to pound his skins.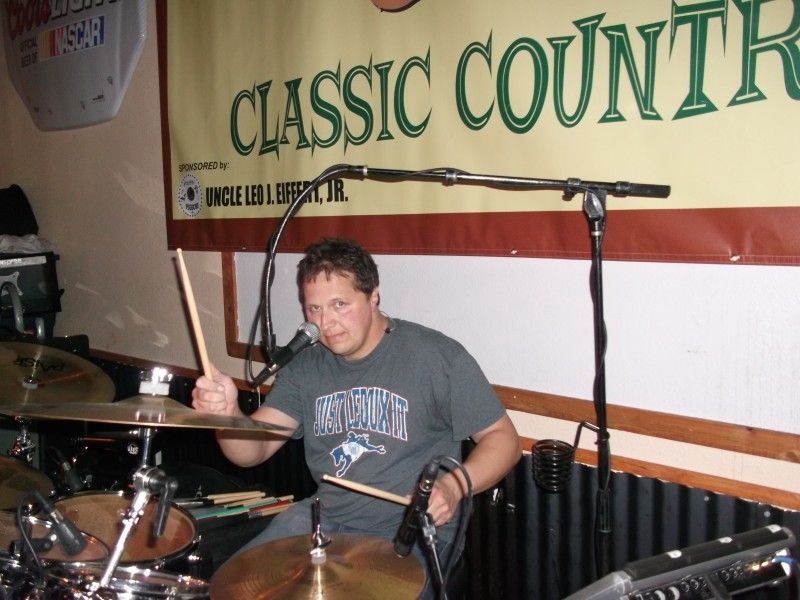 And our lovely Ms. Kellye Huff joins us on stage.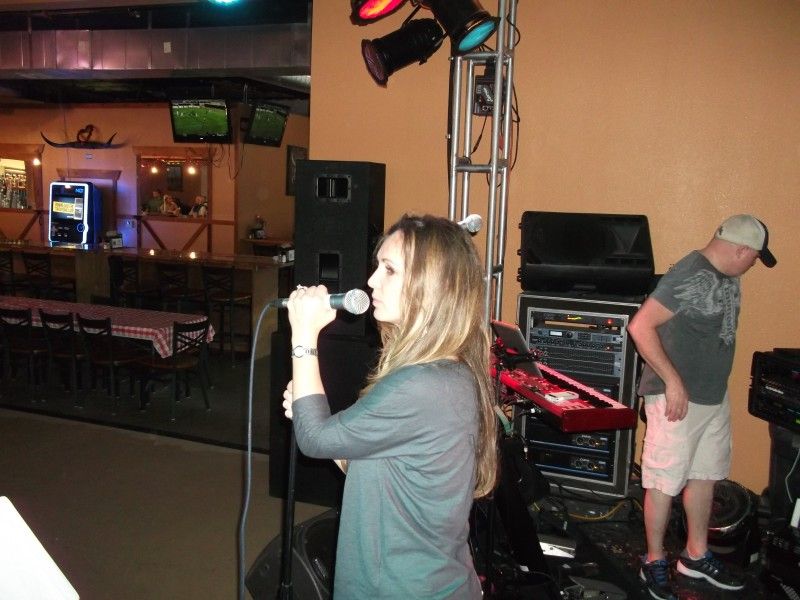 Again, Sean and Joe in their performance duds.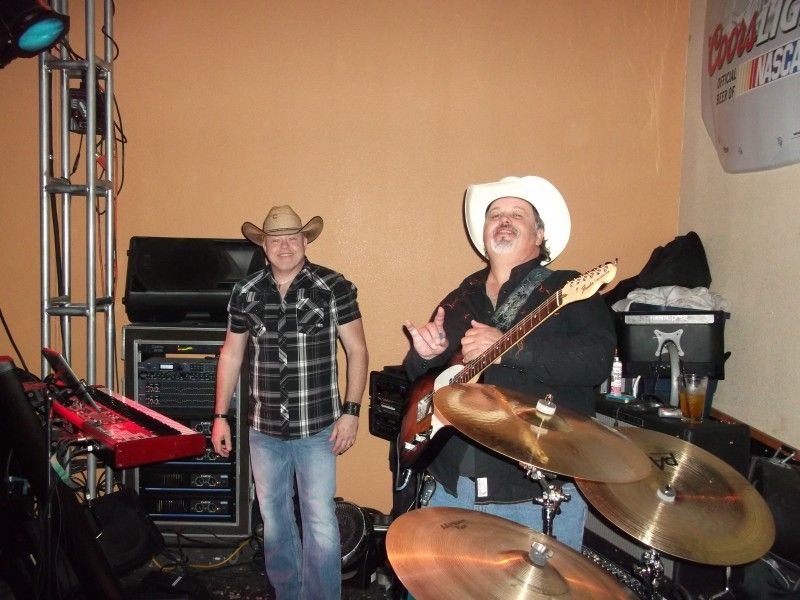 Here's Paul in his stage shirt. I brought the exact same Scully shirt tonight so I wore my red Scully instead.
Jason is ready in his sparkly cowboy shirt.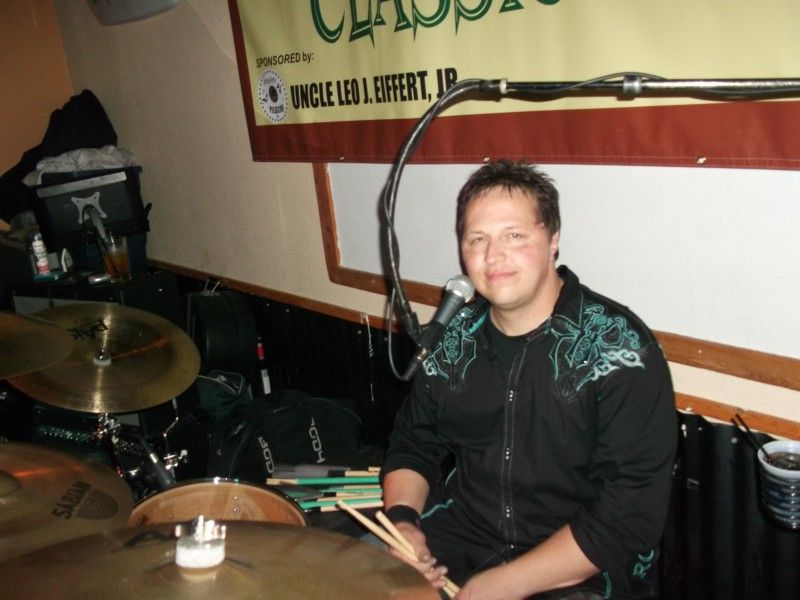 Here's a quick picture of Kellye and I at the end of the night. I told you my shirt was red. ;)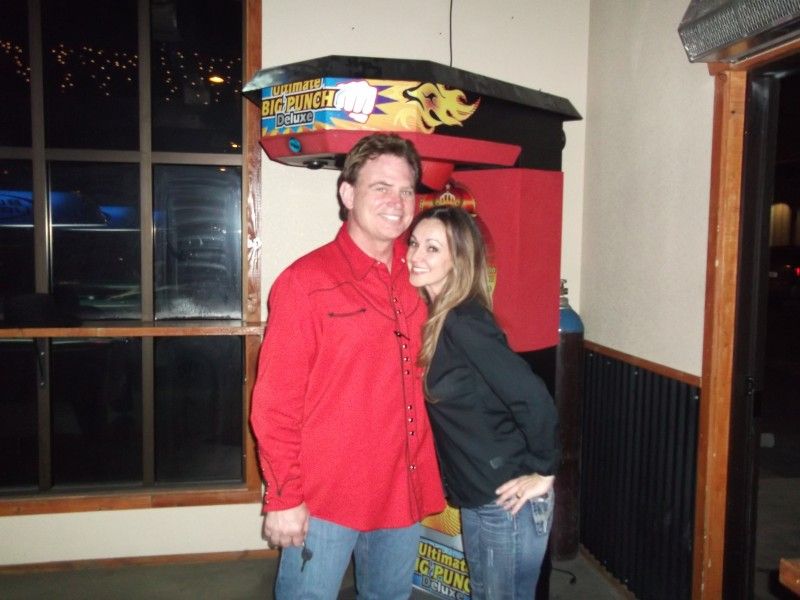 We had a pretty good crowd for most of the night. Most folks have Monday off for President's Day.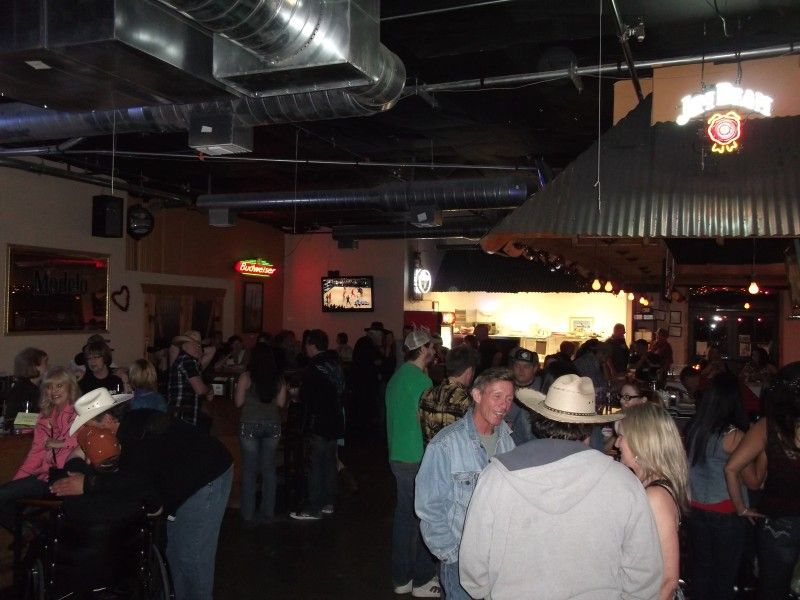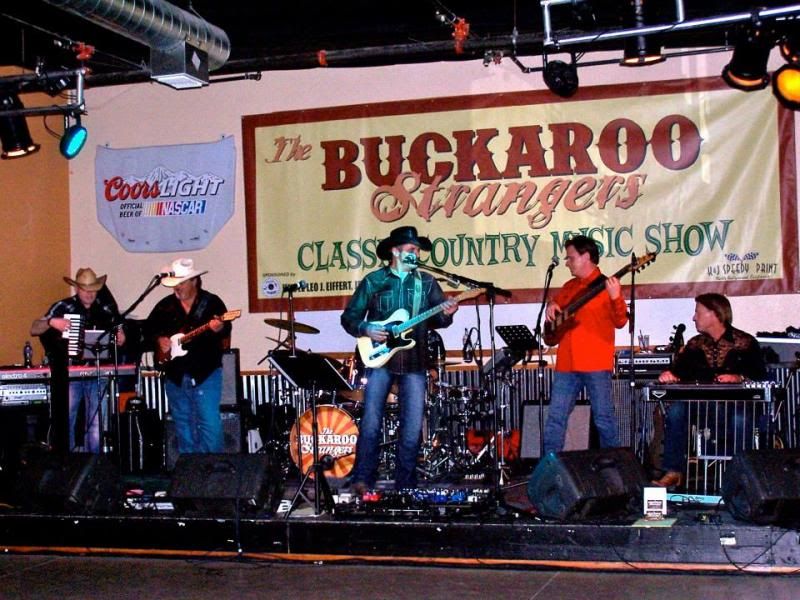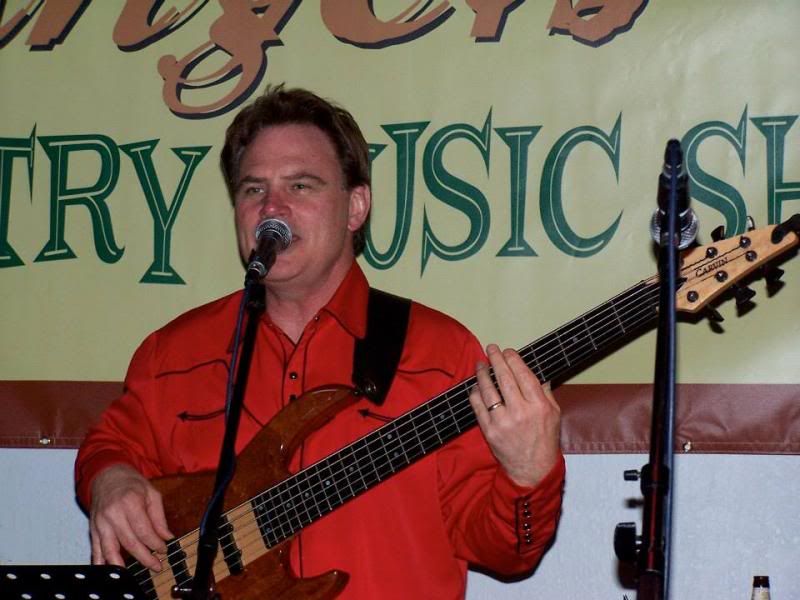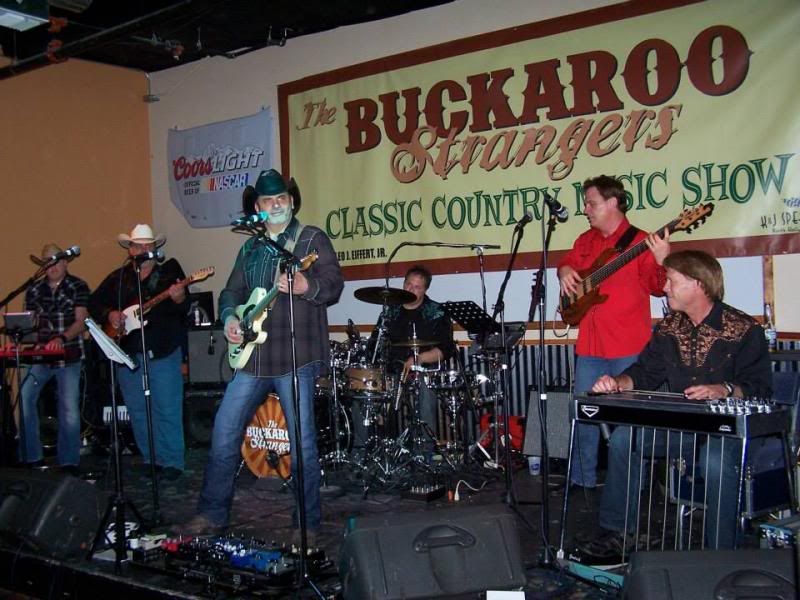 We are right back at The Waterwheel next weekend, Friday and Saturday night. It should be a ton of fun.
I'm working on a little live video. Stay tuned.
EDIT:
Here's a video taken by a fan. I just ripped it off FaceBook. What you see is what you get.
http://youtu.be/WNbDvfM_Ny8
Thank you for your indulgence,
BassCliff