| | |
| --- | --- |
| dtripoli | 02-04-2013 12:33 PM |
---
Feeling Guilty, Left My Blond Beauty at Home

Infidelity at Gigs
I played a gig Saturday and instead of packing up my classy Blond G&L ASAT and having her join me for
another evening of great music time together, I left her at home and snuck off with my street worn but
newly cleaned up Black modded Squier P-Bass.
She performed admirably. She's slimmer, lighter in weight, great tone and fun to play.
Not sure how to tell blondie we're not in a monogamous relationship anymore.
| | |
| --- | --- |
| Grateful | 02-04-2013 01:19 PM |
---
Maybe Blondie is into threesomes and you take take them both out next time?

But I kinda know the feeling. All the basses I own get played regularly as they are set up for different sounds. But often I can bring no more than 2 (and sometimes only 1) to a gig.

So I try to rotate to keep them all happy, but I still feel bad for the ones that stayed home.
---
One blonde, one Brunette.... I don't see the problem
My Blonde & Brunette.... although the Brunette is the main player.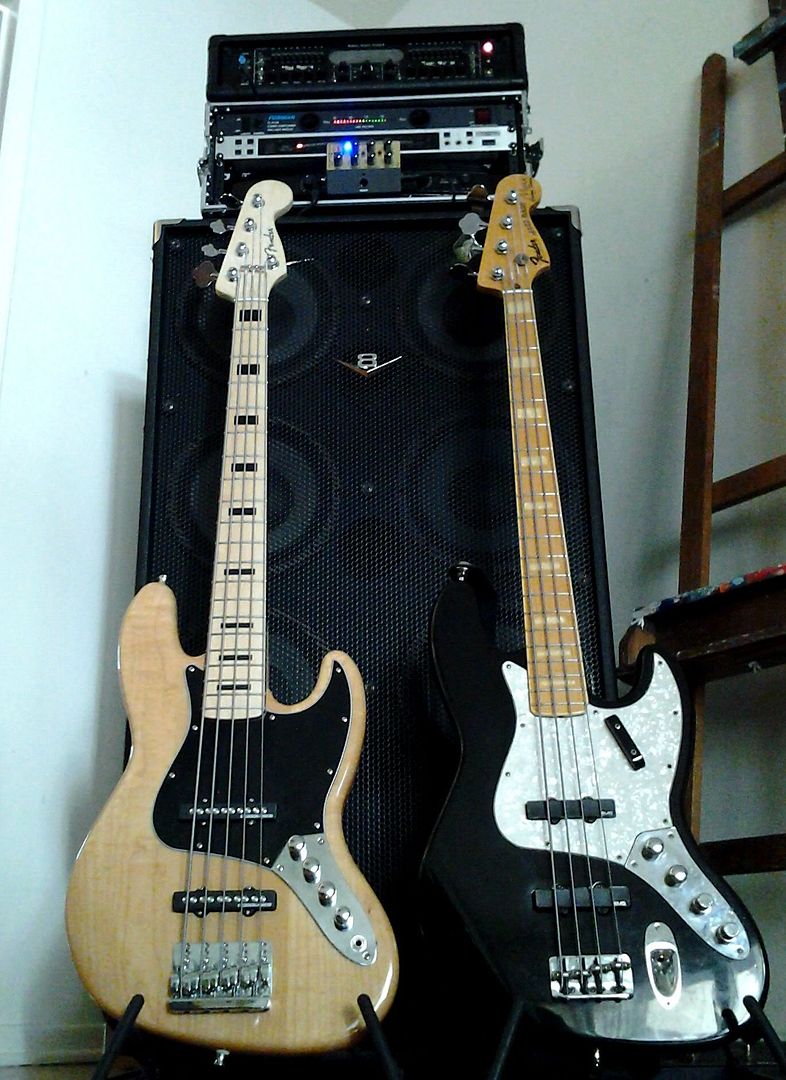 | | |
| --- | --- |
| 1954bassman | 02-04-2013 02:10 PM |
---
though I seldom give this advice, here it is: Don't Ask, Don't Tell. :ninja:
All times are GMT -6. The time now is

12:31 AM

.
Powered by vBulletin® Version 3.6.12
Copyright ©2000 - 2014, Jelsoft Enterprises Ltd.