Hi,
It's the beginning of the end. We've had a great run at Knott's Berry Farm (
www.knotts.com
) all summer but we're down to two more shows tomorrow, Monday afternoon and then our season will be done there.
This is our typical load-in about 2.5 hours before down beat. They have to cart our stuff into the park.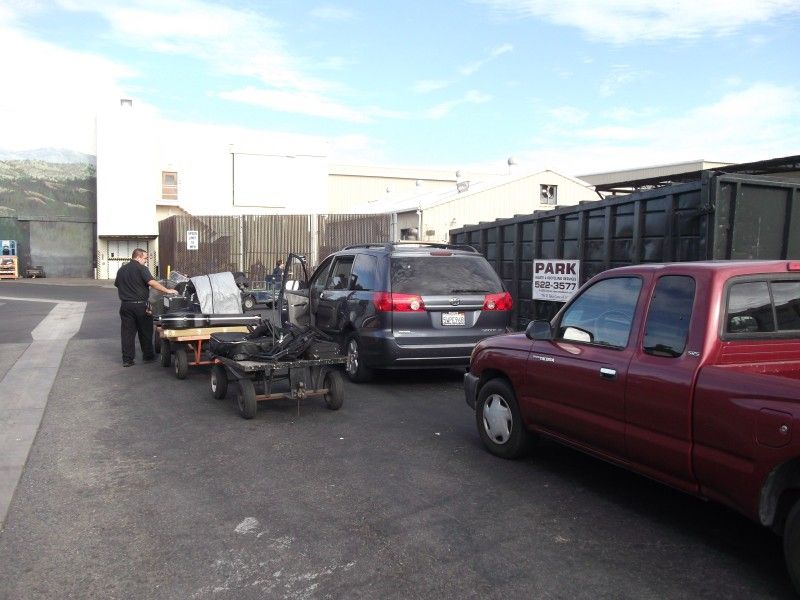 Today the stage was pretty empty, and really big, because the other production had ended and all the other props, buildings, and scaffolding were gone.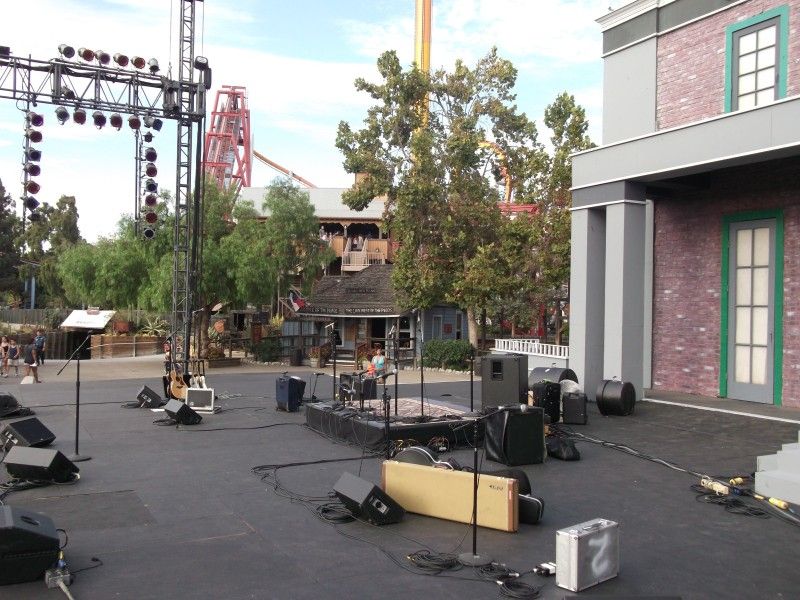 Here's a couple of shots of the monitor setup, Yamaha LS9-32 and a bunch of QSC amps.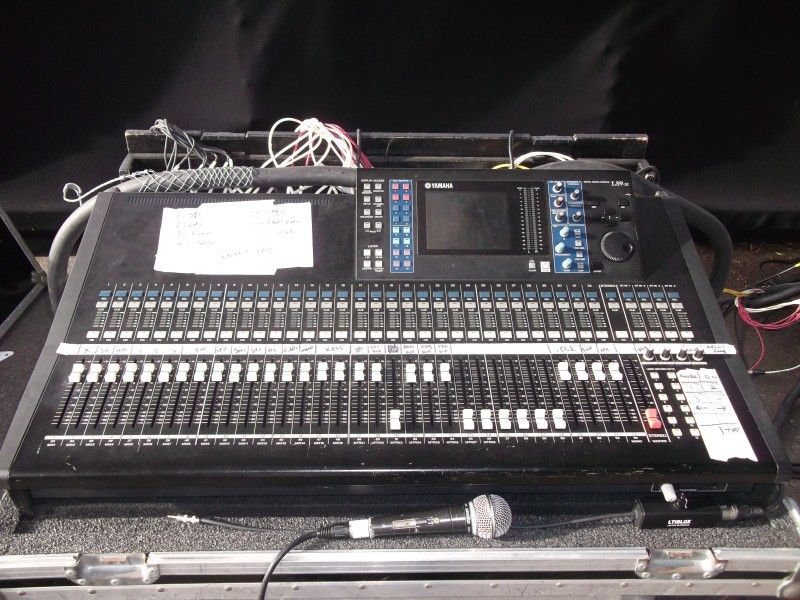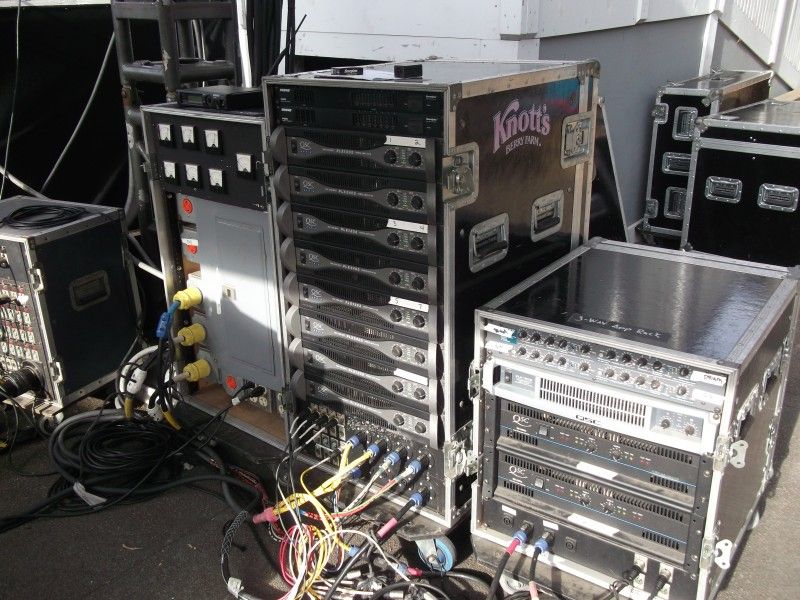 I didn't get a shot of the FOH because it was in a little building on the other side of the train tracks.
OK, I'm all set up. Let's get the show on the road.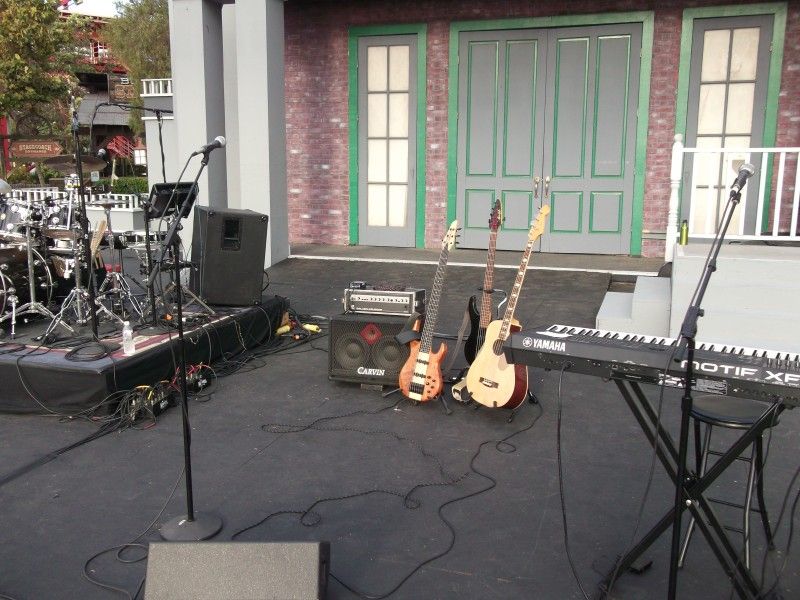 Our minimalist setup looked pretty small on that huge stage.
It was a fairly pleasant evening once the sun went down.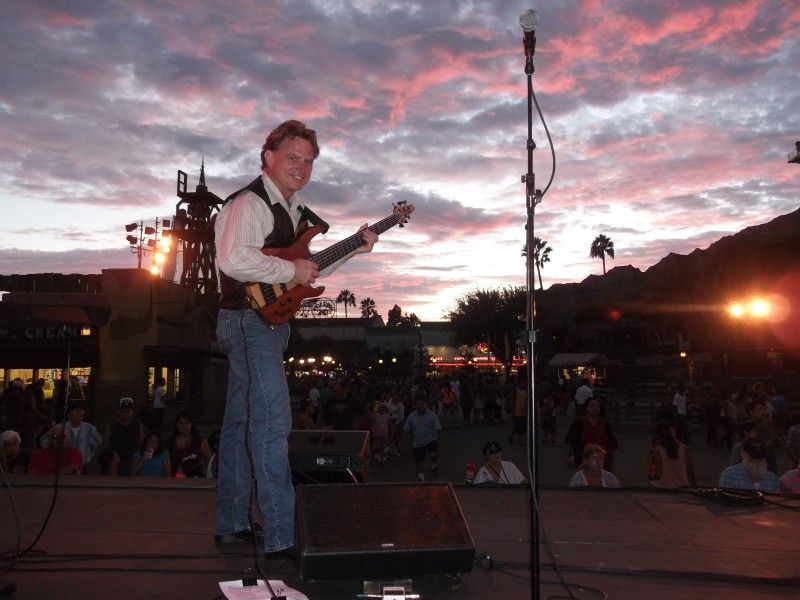 This is Chrystal and Mark, a couple of our sound crew. They always treat us well there at Knott's.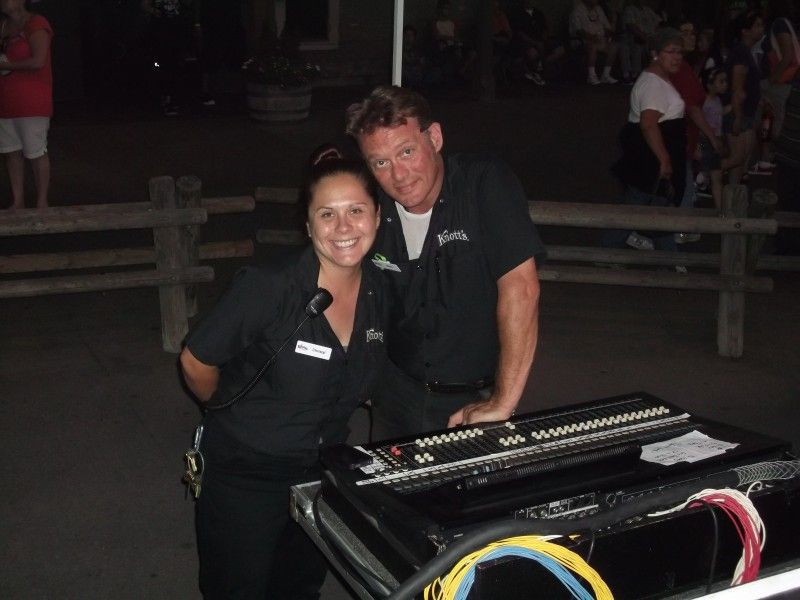 OK! Time to put on the show!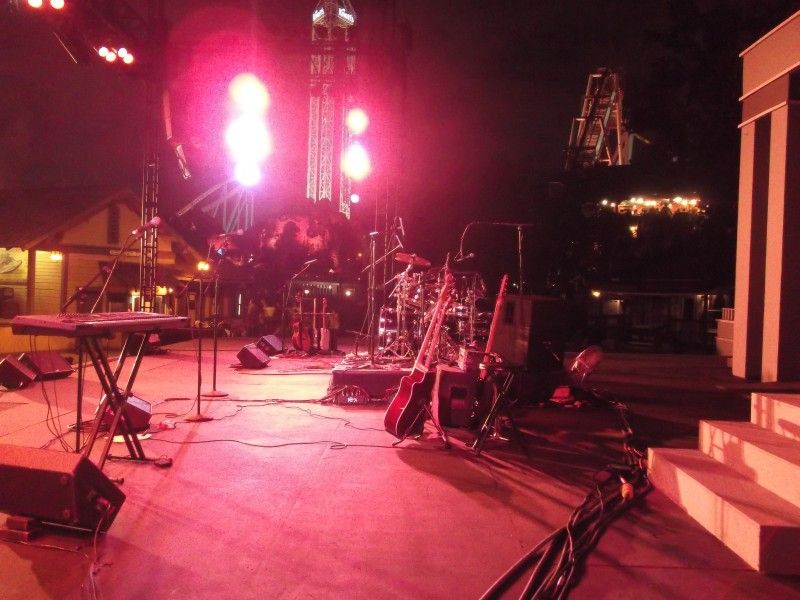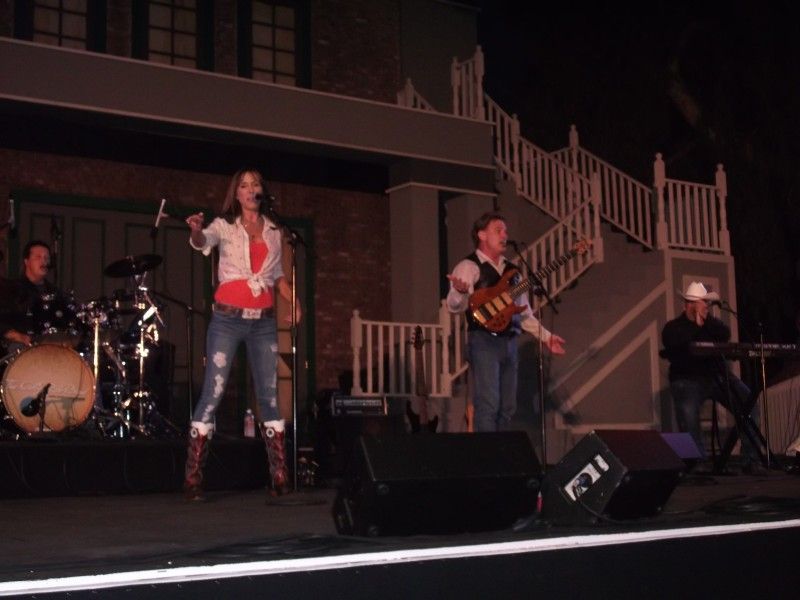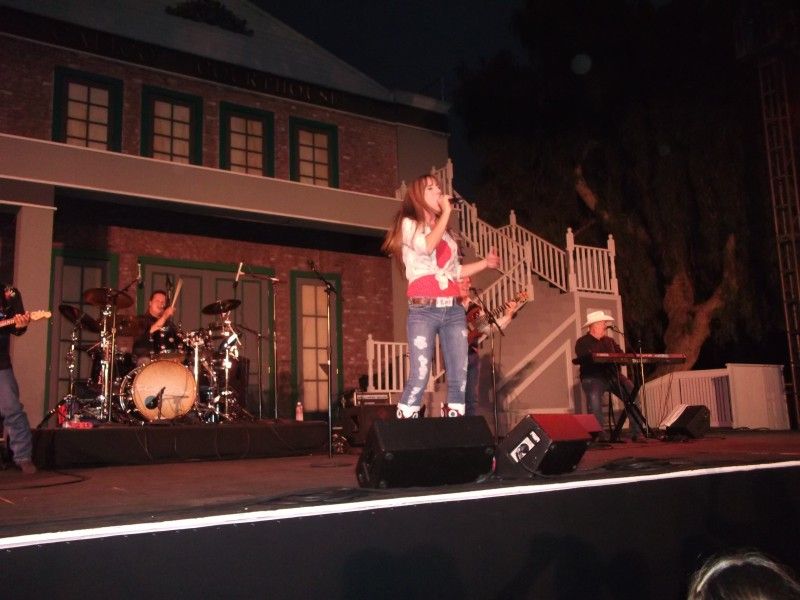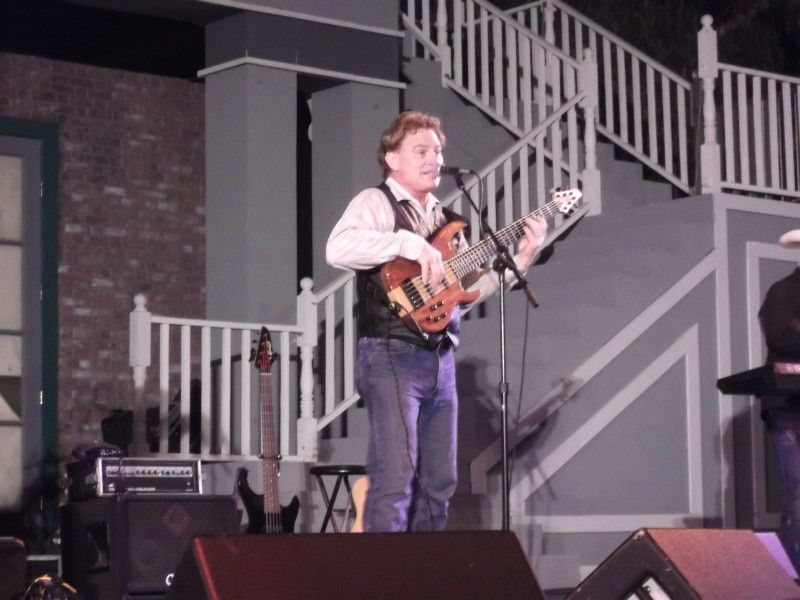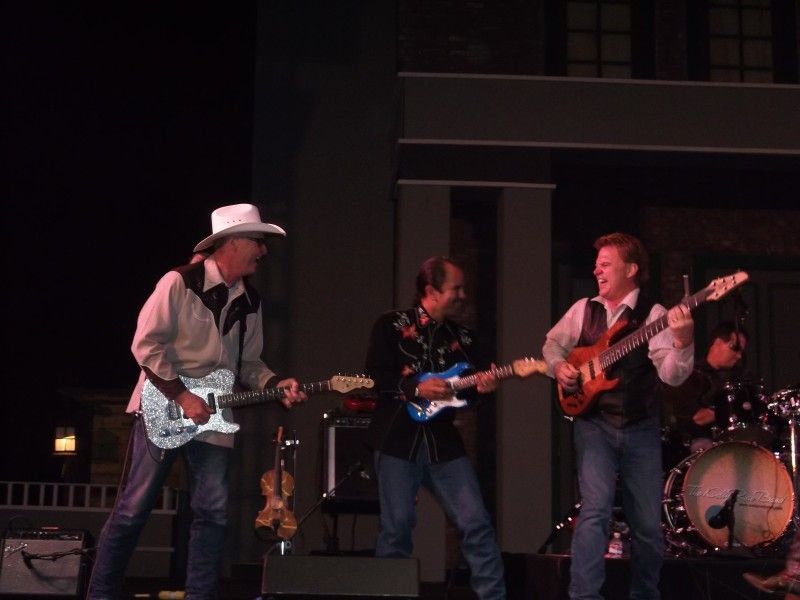 A good time was had by all. I hope you all are enjoying your Labor Day weekend.
Break a leg!
Thank you for your indulgence,
BassCliff