Hello friends,
Last night we played a concert in the park near where I work. Half of my department came out to hear us play. I love showing off for friends.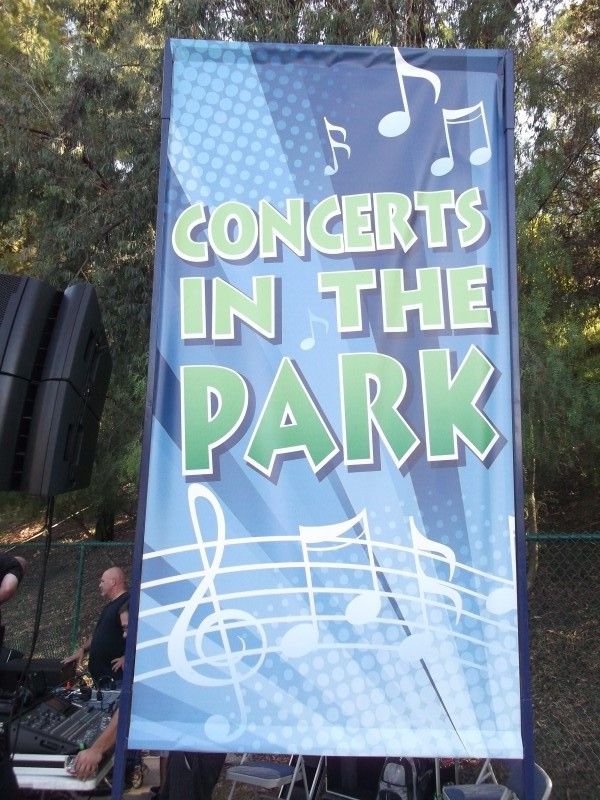 We had a pretty nice stage and sound setup waiting for us when we arrived.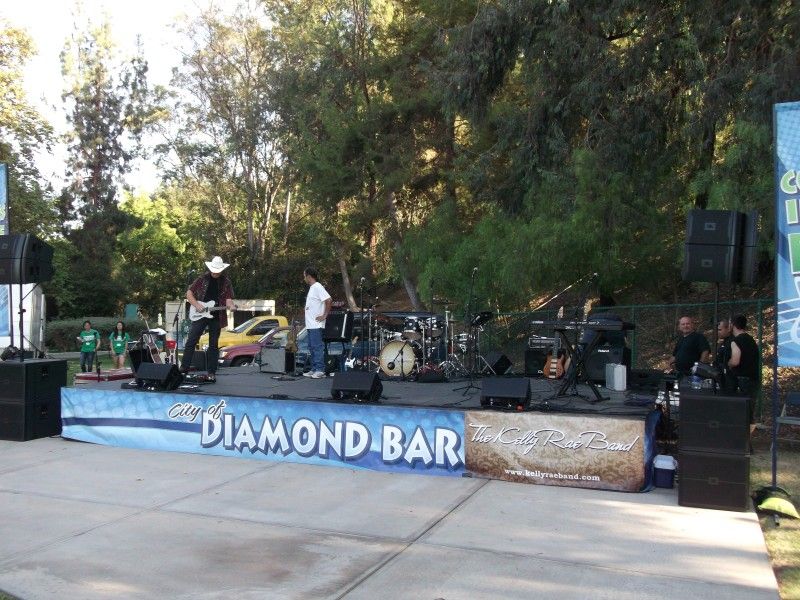 The sound company had JBL VRX mains and QSC monitors. I could hear pretty well.
Here's a shot of the stage after our sound check. There were already a lot of people there and we actually got applause for our sound check.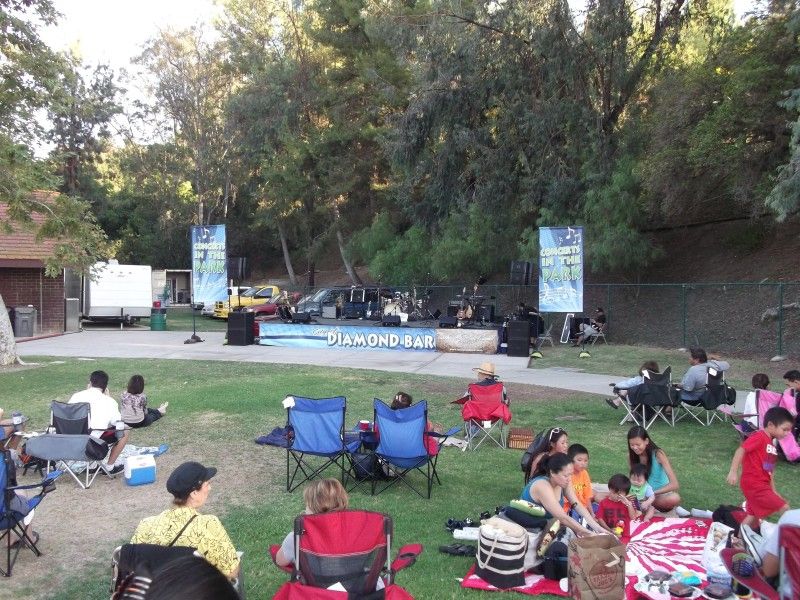 The stage was basically on the right field side of the baseball diamond at the park. There was an inflatable movie screen on the left field side. I would have taken a picture but my camera ran out of batteries. Oops.
Here's a few shot of us putting on the show.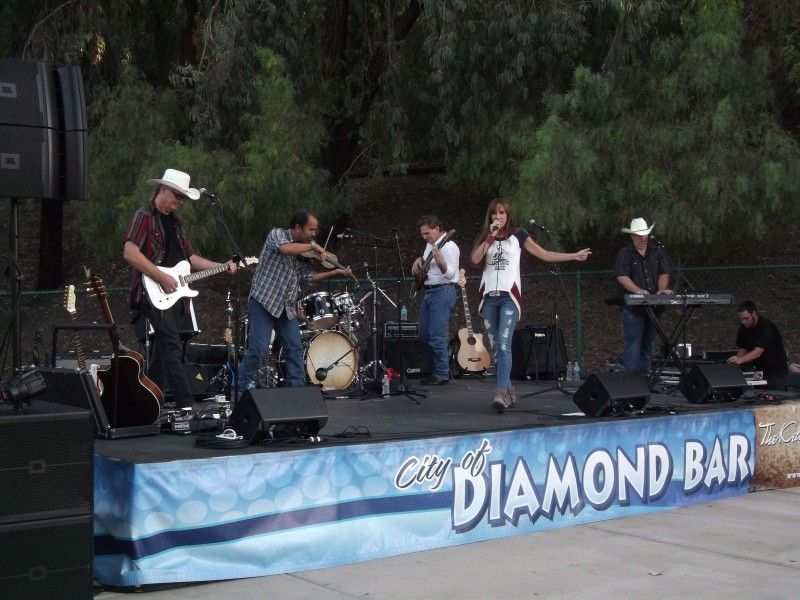 I grabbed this picture from one of our fans off of Facebook. Sorry for the quality. I think the crowd was 10-stepping to "Devil Went Down To Georgia".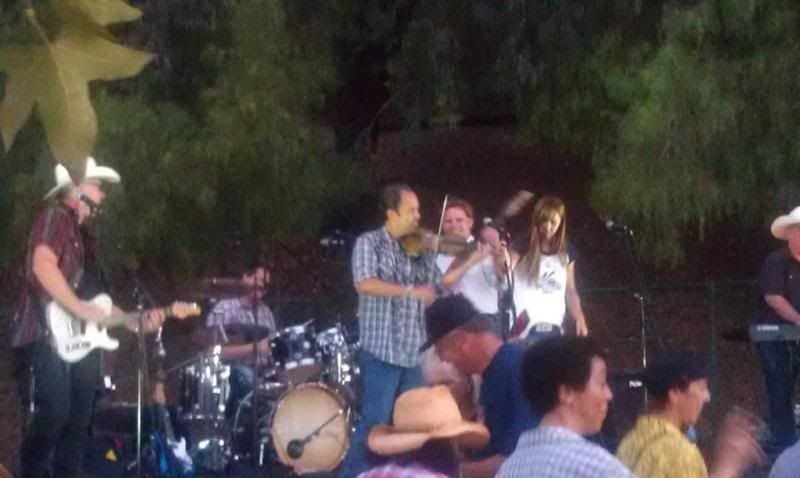 Both of my bosses came out to the show, the manager and the director of the department. The director is an avid photographer and was snapping picture all night. He should have some pretty good shots. Perhaps I'll share later.
We have another park concert in La Mirada tonight. We'll get a break for a couple of weeks and then get busy again. So much music to play, so little time.
It was a pleasant and fun evening. I wish you could have been there. Break a leg!
Thank you for your indulgence,
BassCliff