Hi,
The Kelly Rae Band played another summer concert last night. The weather was perfect, the sound company was competent, and the venue was pretty nice.
They put a stage trailer in front of the band shell. I was told it's because the stage is too low and the acoustics are lousy.
Here's my gear waiting to be set up. There are already a few patrons camped out in good spots.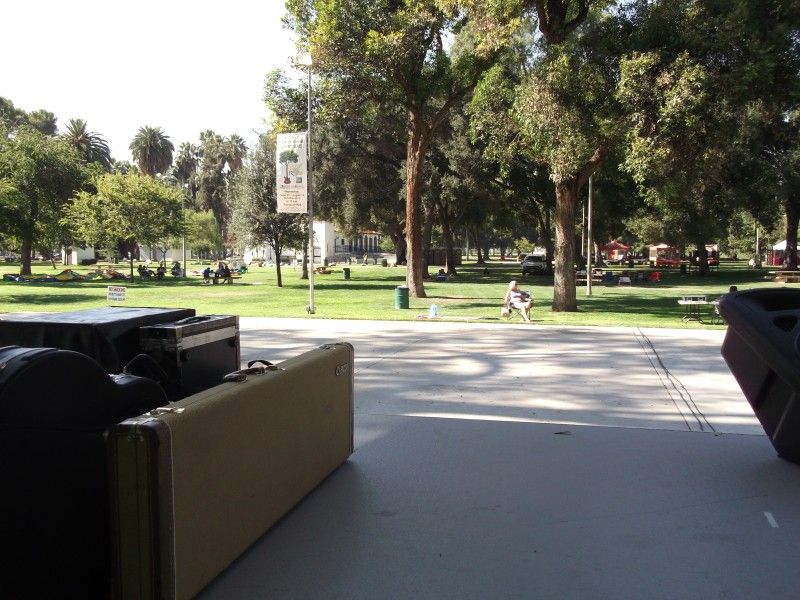 Justin, our sound tech, was very helpful and on the ball. He was nice enough to share his knowledge when I asked him about PA gear I was considering to buy for the band. He said "Don't get Behringer."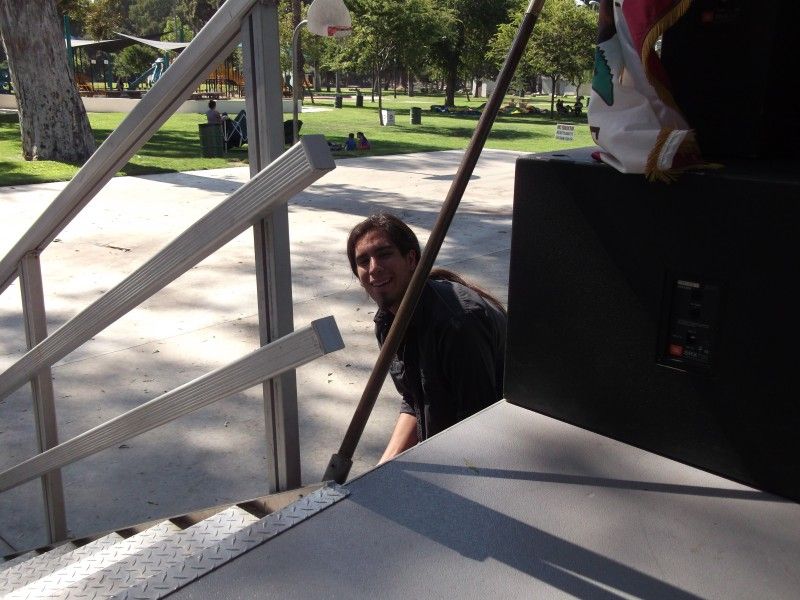 This is Erica and Crystal, our event coordinators.
The sound system was pretty dang good. Those are powered Eons being used for monitors with the SRX series mains. We even had four monitor mixes. Not bad at all.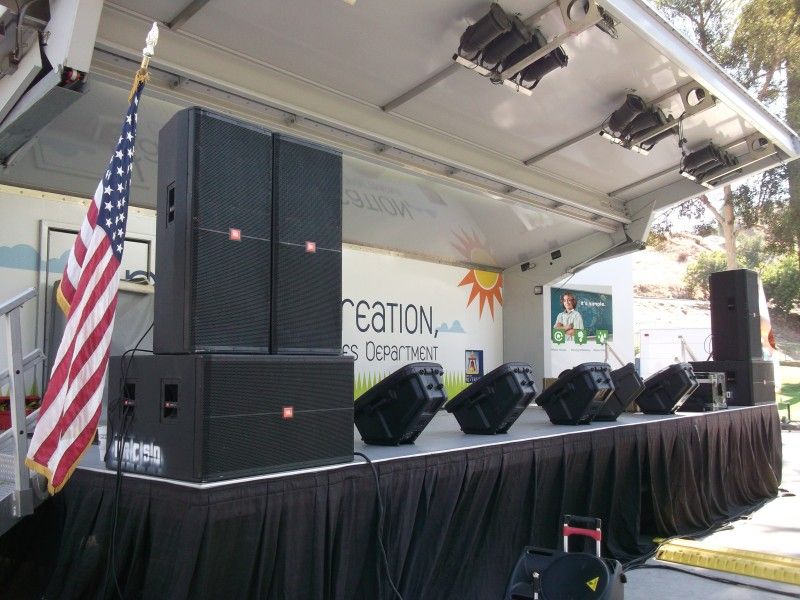 OK, I'm all set up and ready to plug in for sound check.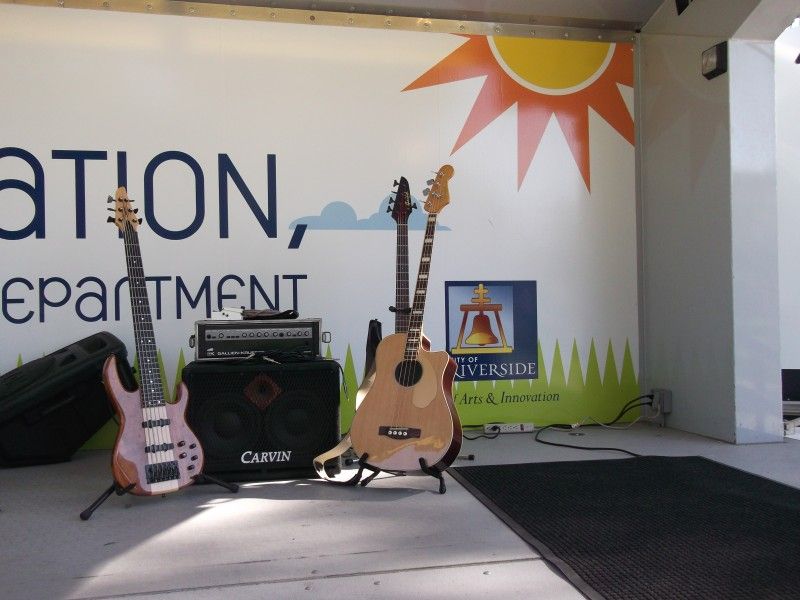 The rest of the band arrives and sets up.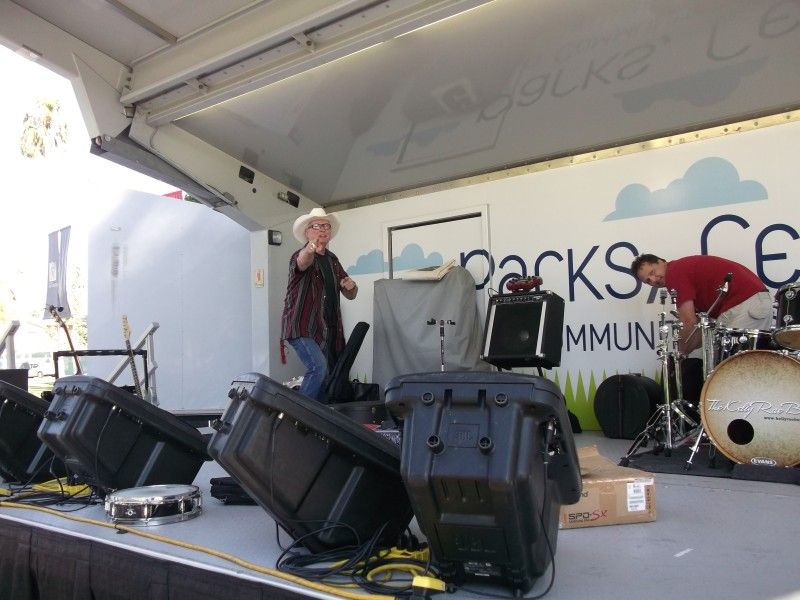 Our lovely event coordinators pose in front of our banner.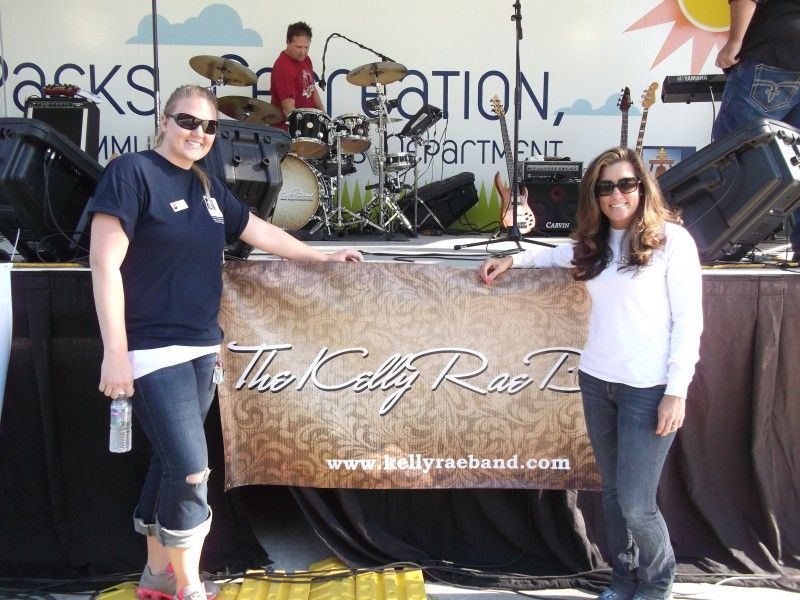 OK! Art, Daniel, Jason, and Jeff are ready for sound check.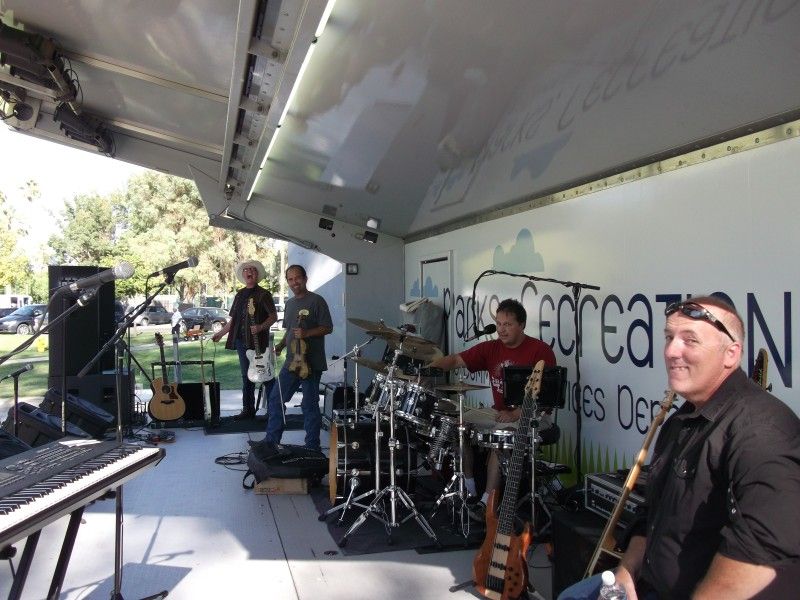 I think I've had too much caffeine. Perhaps I should not use the "Pete Townsend windmill" to sound check my acoustic.
Hmmmm, maybe Art and Jeff have had a little too much caffeine too.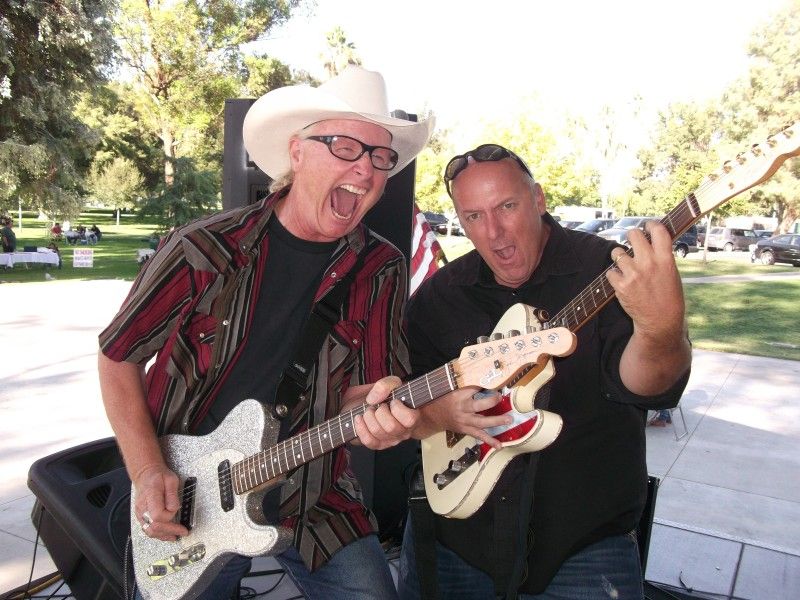 Jason is mad at his #1 tom. He keeps hitting it because it won't stay in tune.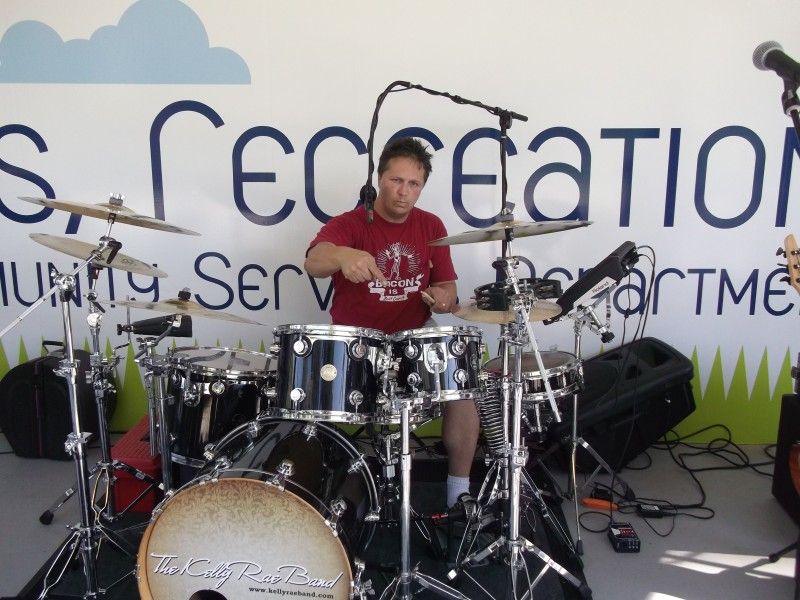 Our dear Kelly is ready for her sound check.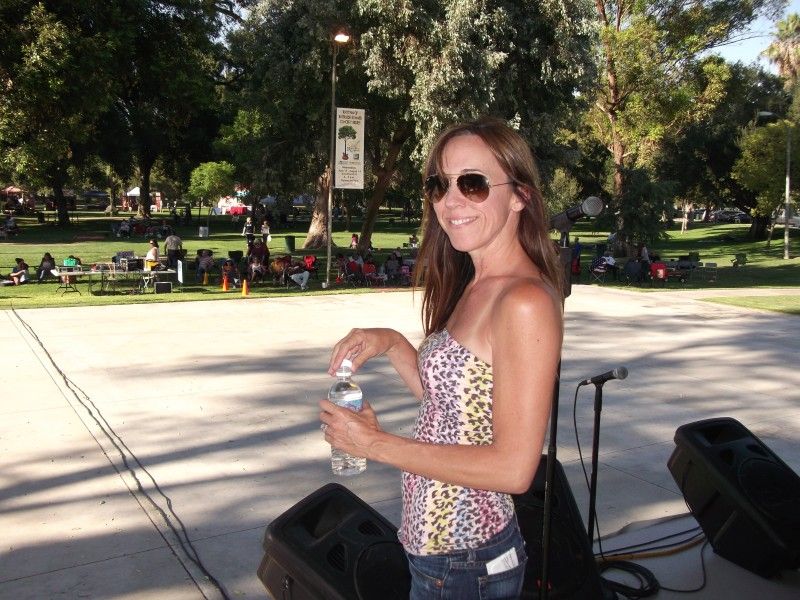 This was our green room. It had a huge cooler full of bottled water which we were thankful for.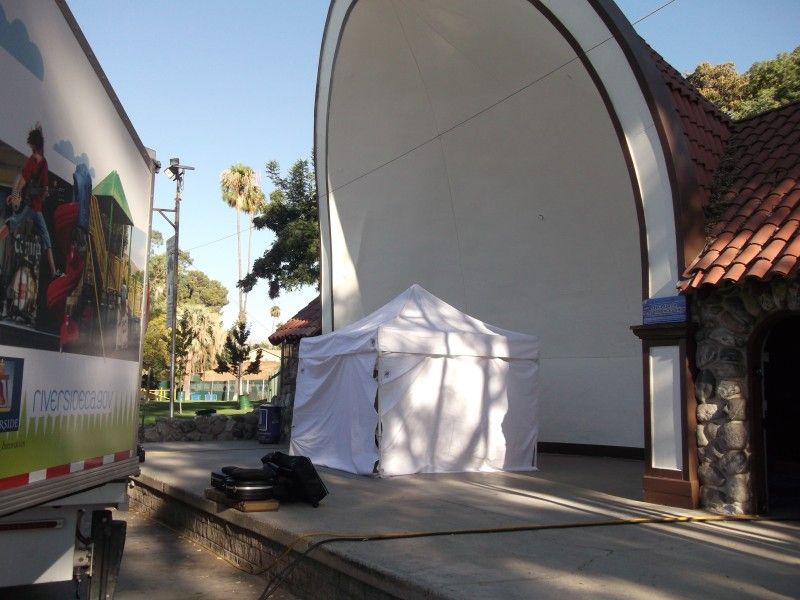 The park is starting to fill up. They would not let me on the bouncies.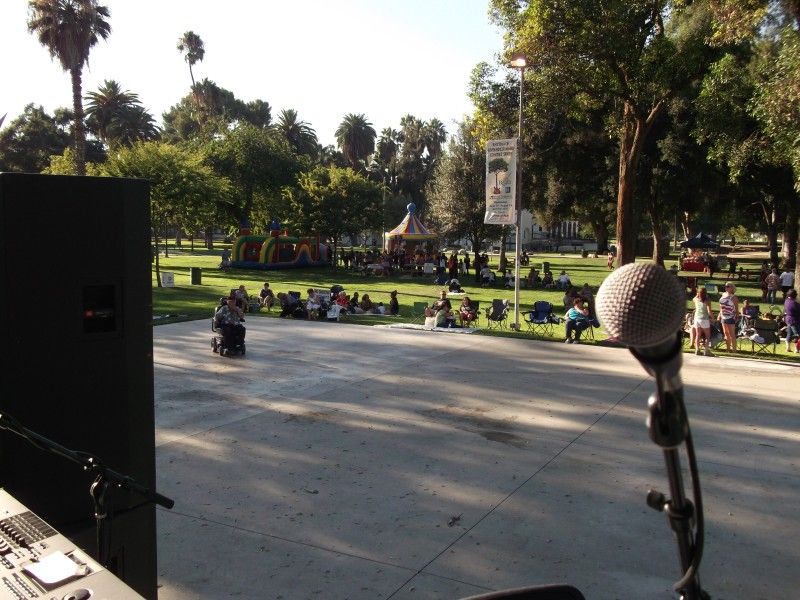 There ended up being a couple thousand people there.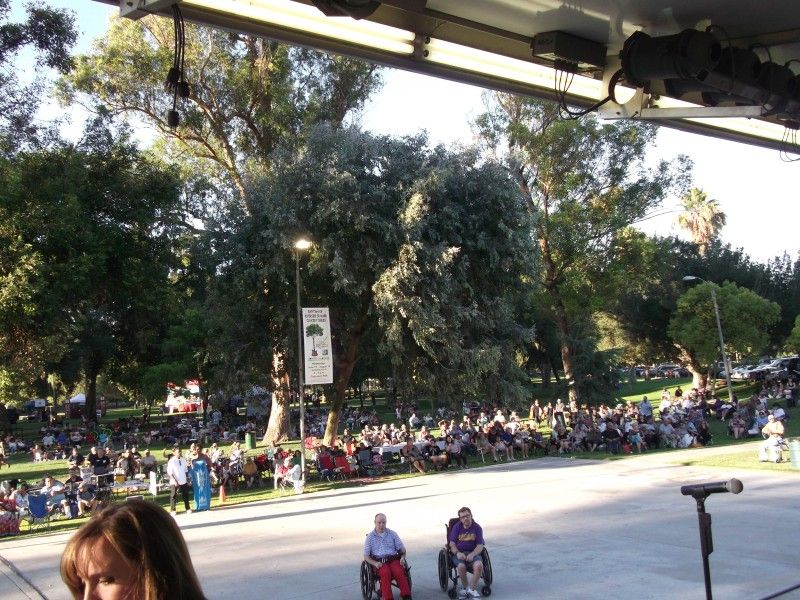 Here's some dork they let on stage. I guess he didn't suck to bad.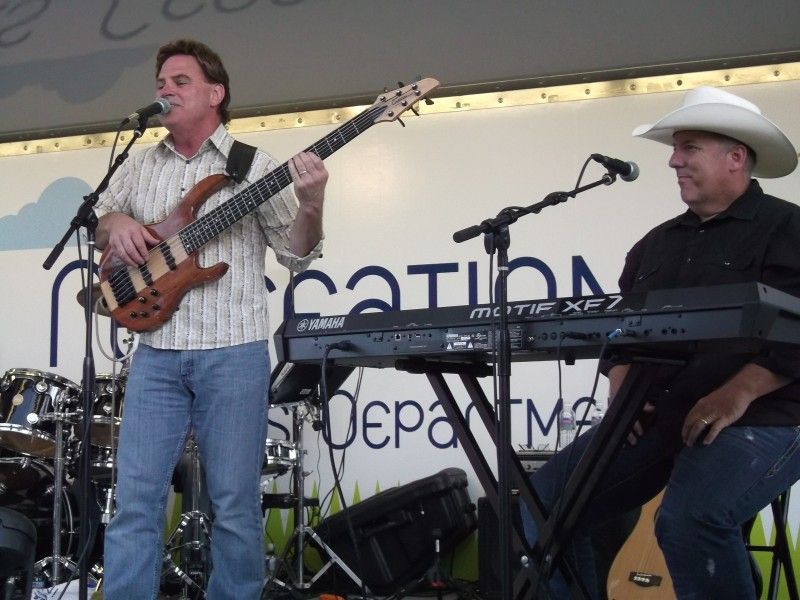 Here we are putting on the show.
The back side of The Kelly Rae Band.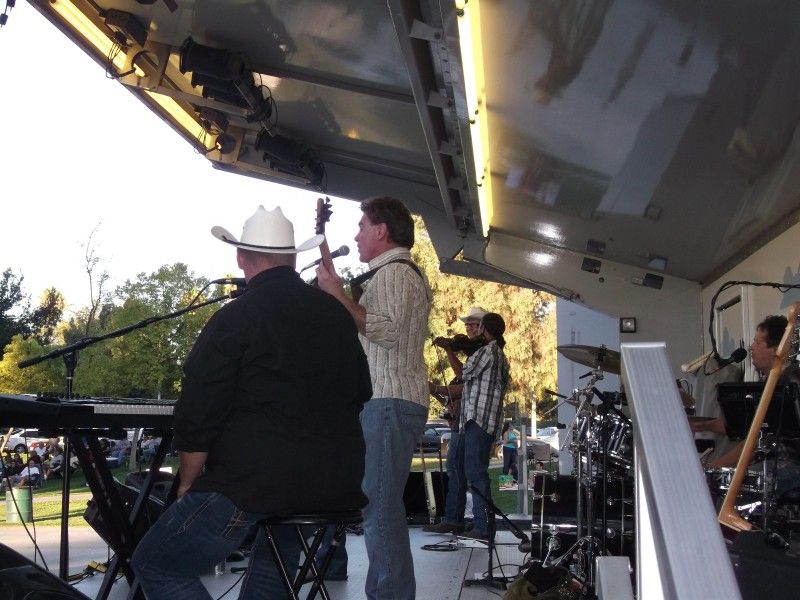 We shared the stage with a local talent contest. Before our show and during our break there were young performers trying to win the votes of the crowd.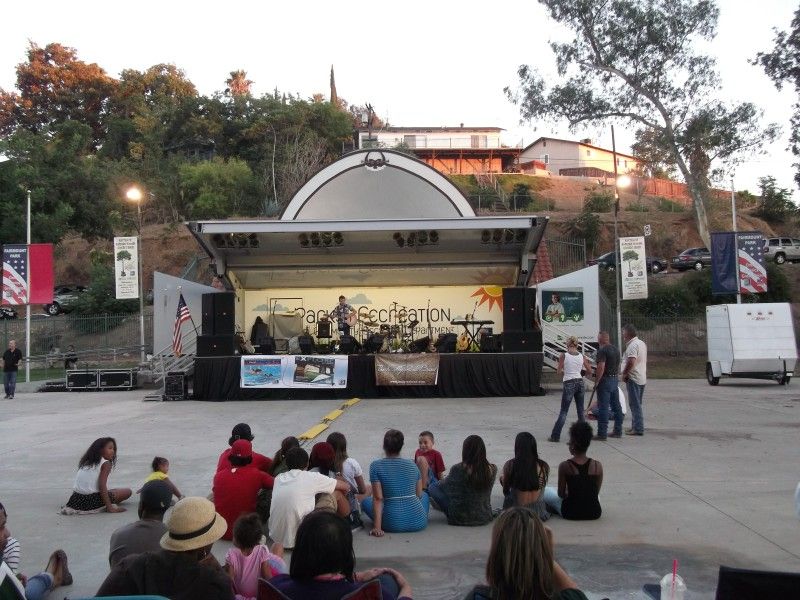 The young local talent was very good. It was a fun gig. I think they'll have us back next year.
We had to watch our volume on the metal stage. It was very live. We had to tell Art (git) to turn down a couple of times even though he brought a very small amp. I wish they would put some kind of dampening material on the walls of those trailers. I've never played in one yet that sounded good. But that's the only small complaint I had about this gig. The park was nice, people were friendly, the crew worked hard, and everyone enjoyed themselves.
Break a leg!
Thank you for your indulgence,
BassCliff