Hi,
Thanks to a mutual friend I got a call to play a little casino gig with the
Nitro Express
band at
Casino Pauma
in the
Red Parrot lounge
this past Friday night.
It's a small casino in North San Diego county on an reservation.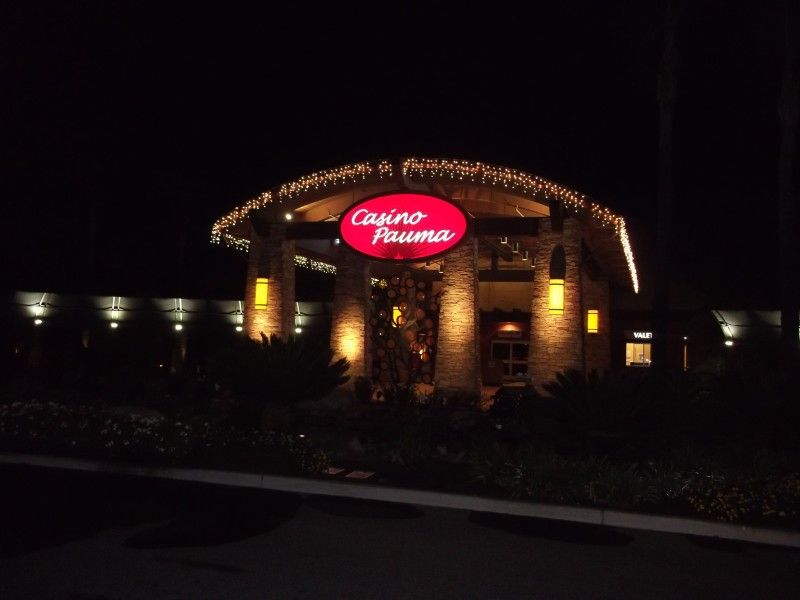 It wasn't a "band behind the bar" gig but we were right next to the bar in the lounge.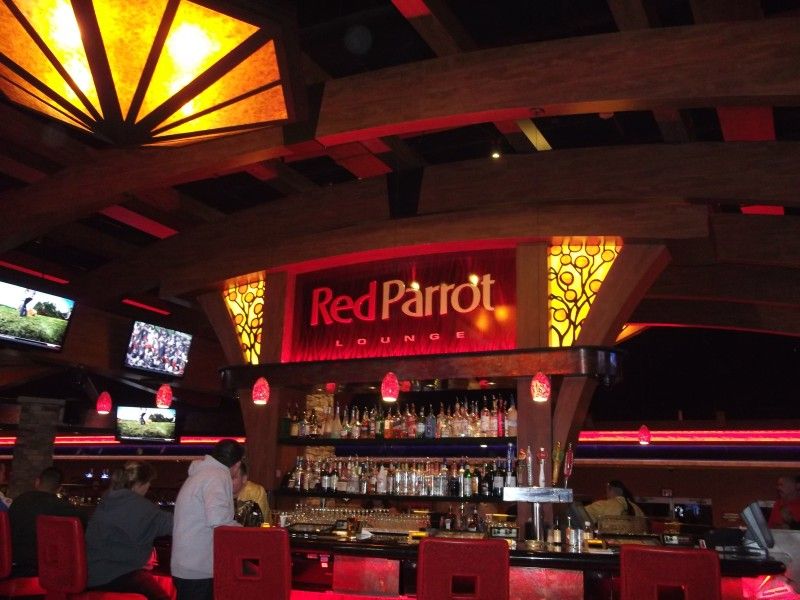 It was a good thing I brought a big 4-wheel cart because the load in, while not hard, was a long carry.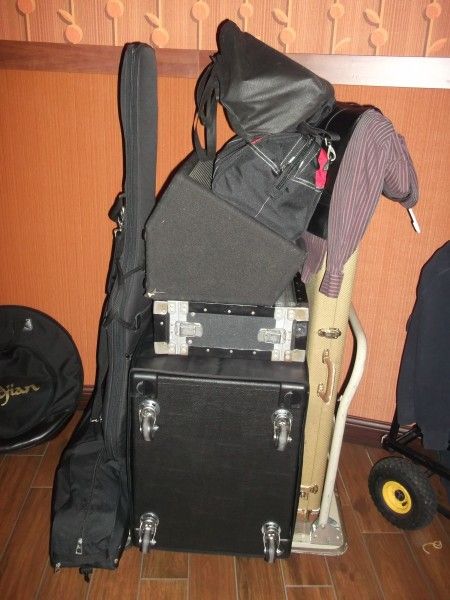 When I arrived, Spike was working on his tube amp and Patrick was putting the finishing touches on his Made In USA Gretsch kit.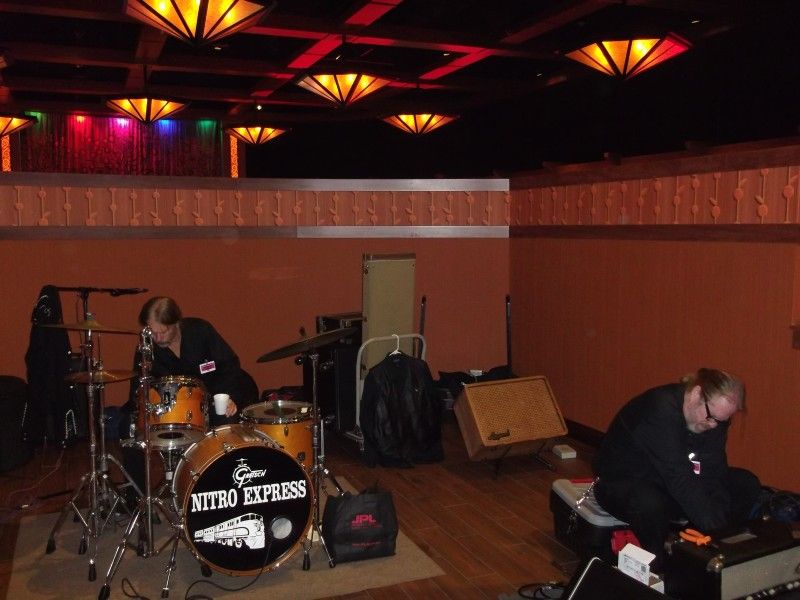 Spike had an old Fender tube head and an old Legend speaker cabinet that sounded cool. He also used a Vocalist Live 3 harmonizer on his mic. He didn't overuse it so it worked really well. I added another vocal part so it sounded like three part harmony even though only two of us were singing. :p
This is Jim, the BL who hired me, sight unheard, on the recommendation of a mutual friend. He played a Fender Prosonic with his B-bender.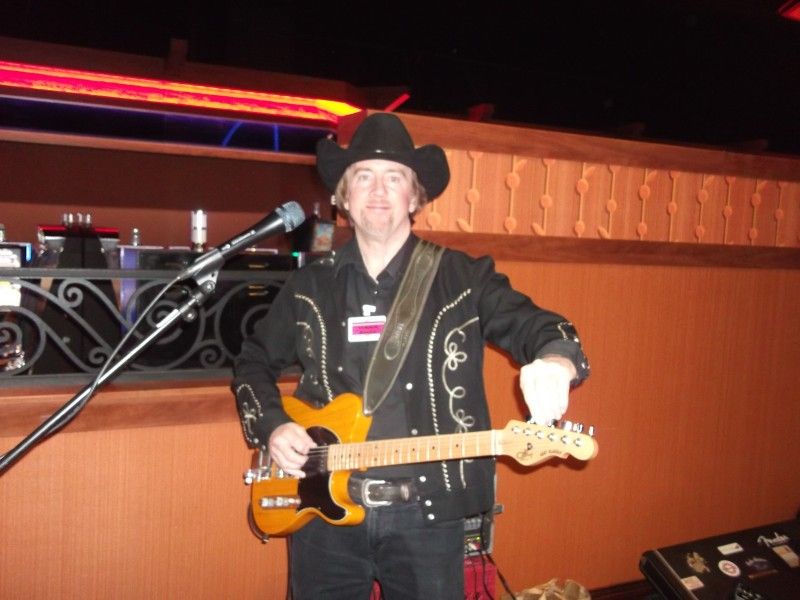 This is Patrick, a steady, solid drummer but not flashy. He sang pretty well too.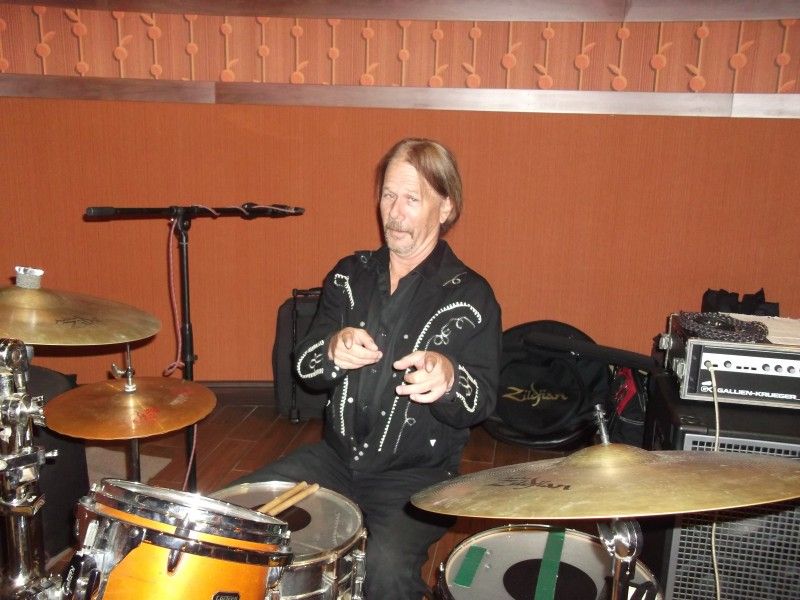 This is Spike. He played and sang well too. All of them were accomplished, seasoned players, even though they might not look it. :smug: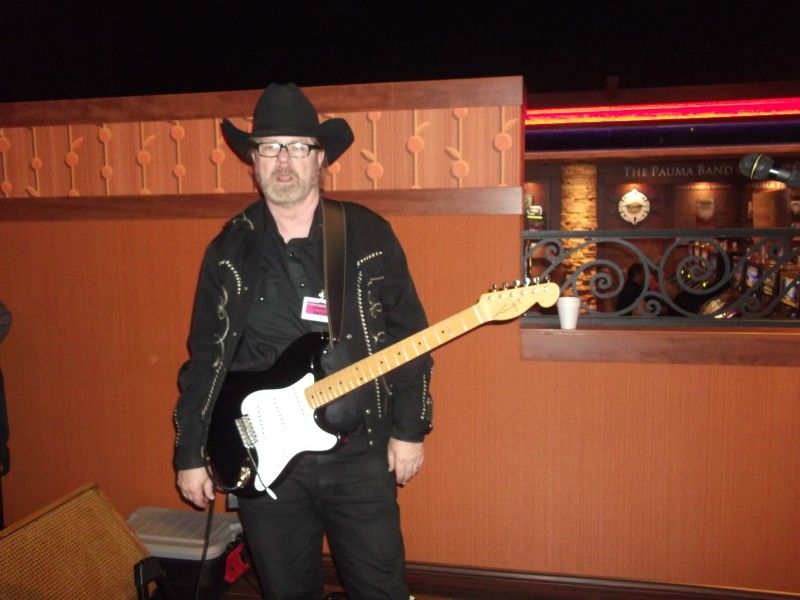 And then there's this guy...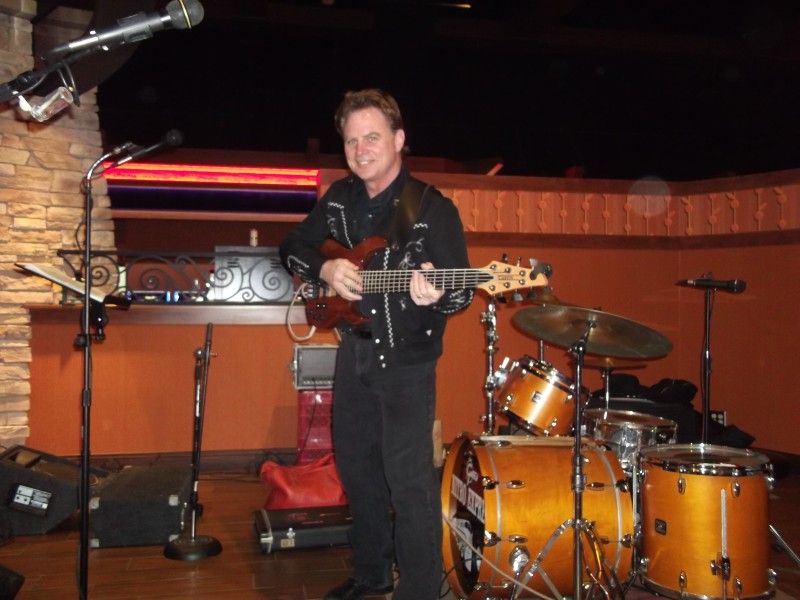 Here's the view from my mic. We had a few people up dancing a little later in the night. These little casinos are always hit-and-miss.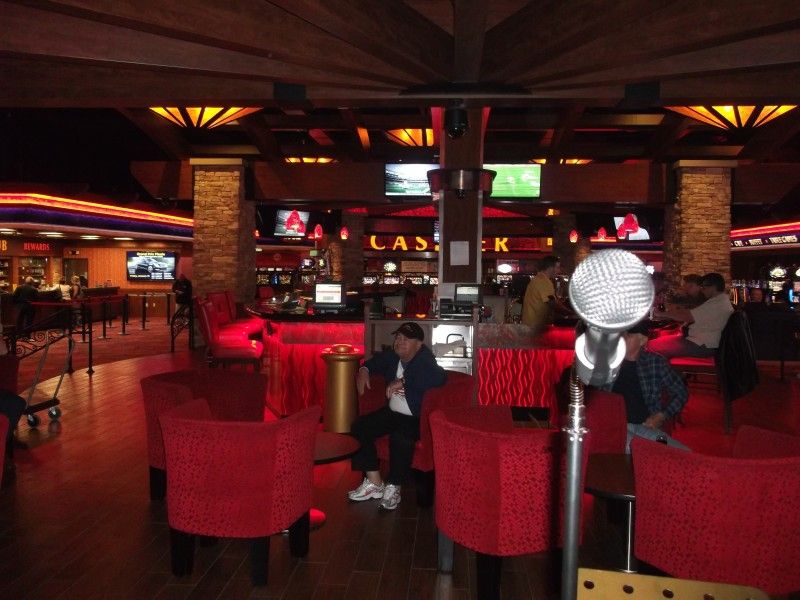 When the band was on break the guys would take off their hats and jackets and just hang them over their guitars or mic stands. I guess they don't go in for the "clean stage" look. It was a pretty laid back gig.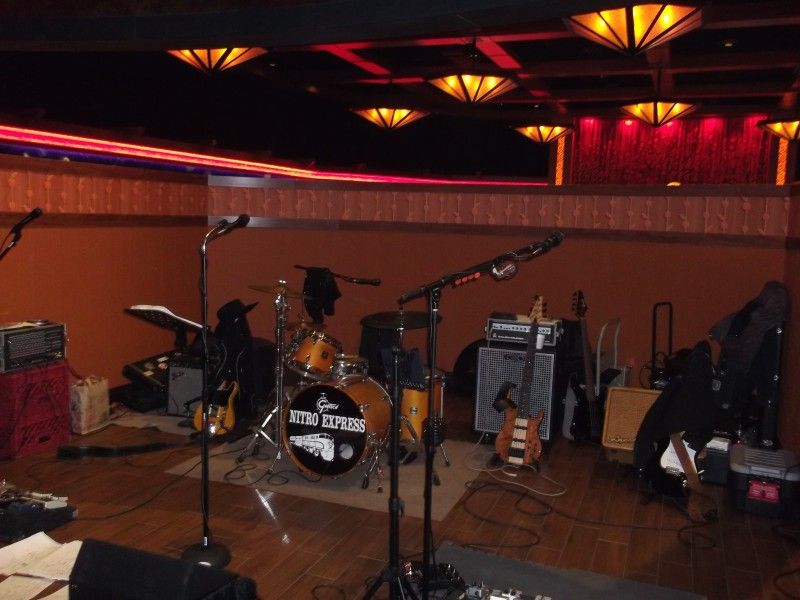 We got a voucher to eat in the cafe at our 10:00pm break. The omlette was really good.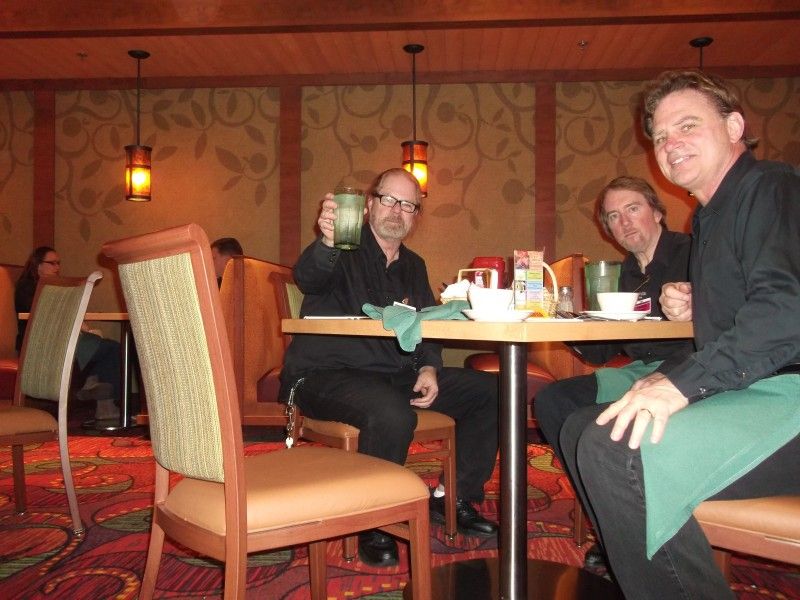 Here are a couple of shots of the band in the stage "area". There was not a raised stage.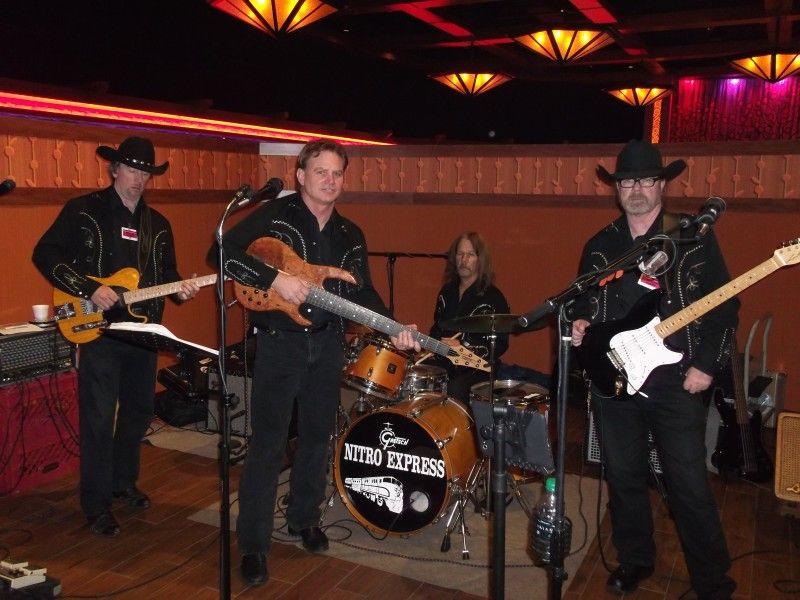 Yes, they do the band uniform thing too. The jackets are actually pretty cool looking. But you can't find them any more. That makes this band look unique, I guess. ;)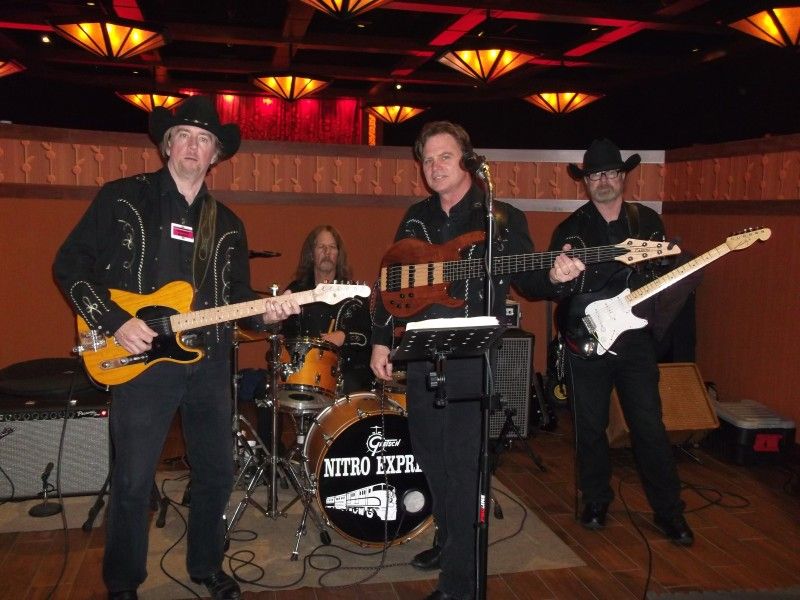 At least I didn't have to wear a hat, this time. :cool:
The gig was pretty cushy. We started at 8:00pm, played two short sets, then a regular set, then ate, and then one long set and called it a night at 1:00am. I spent more time driving, setting up, and tearing down than I did playing. That's usually the way it goes.
I had never met any of these guys before but we had more than enough songs in common to get through the night. All the patrons, a couple of them were musicians, were very complimentary. When I told them this was the first time I had ever played with this band they were impressed. I thought we pulled it off rather well.
These guys are a country/rock band, Eagles, ZZ Top, Merle Haggard, Alan Jackson, etc. They had a nice mix of material. I'll be subbing in with a classic rock band next Friday at a sports bar just a couple miles from my house. I'll be home a lot earlier next Friday night. :p
Thanks for looking. Let's see some of your gigs! Break a leg!
Thank you for your indulgence,
BassCliff