Hi,
Our summer concert season is winding down. I finally got around to uploading these pictures from our concert last week in La Mirada.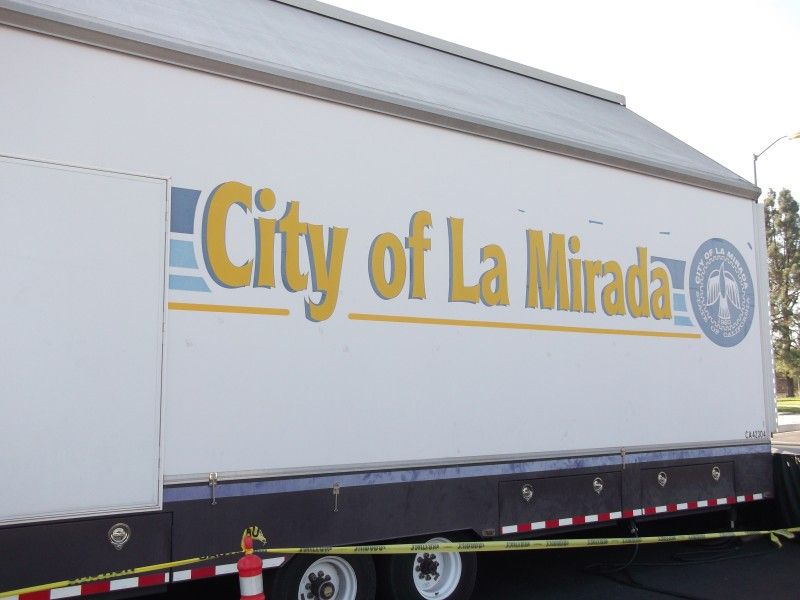 We were on another one of those metal trailer stages. But this was nicer than the one in Riverside. They can be rather hard to work in but this one had a bigger stage so the sound wasn't concentrated back at us.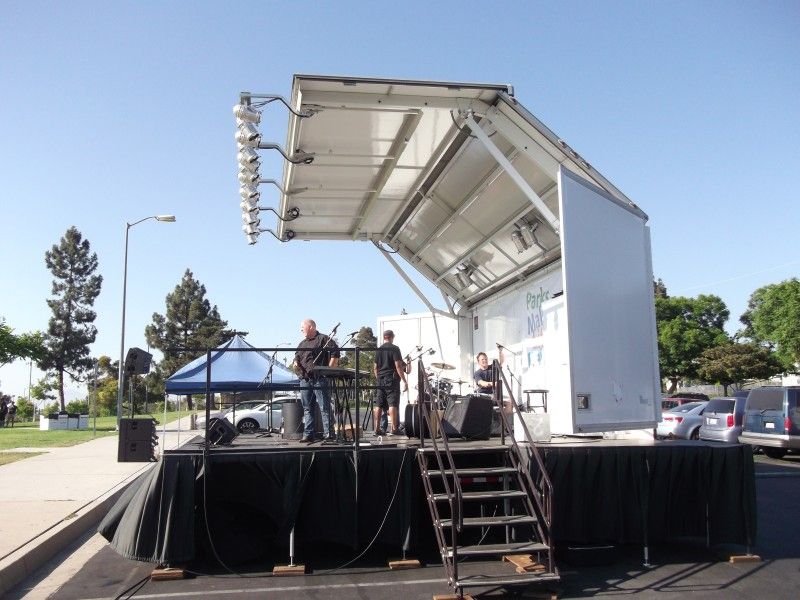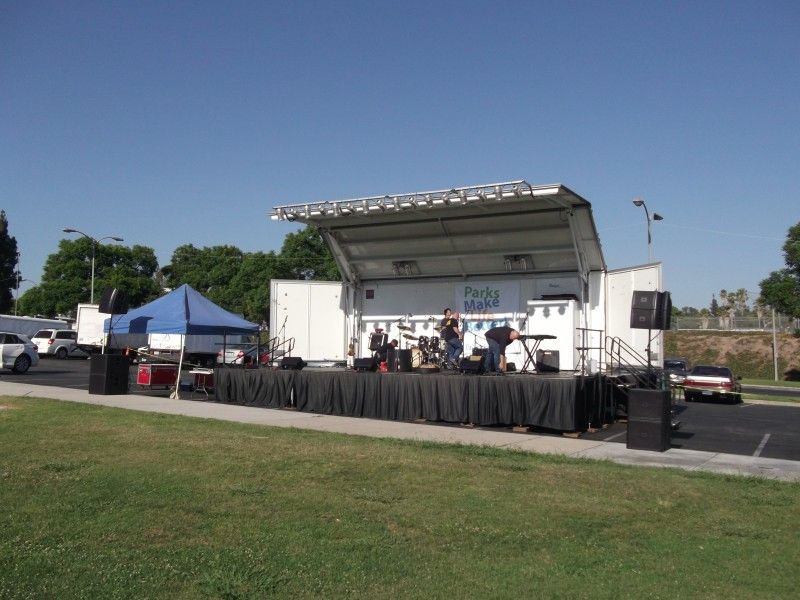 This is the sound company owner, Ross, helping Jason with his drum mics.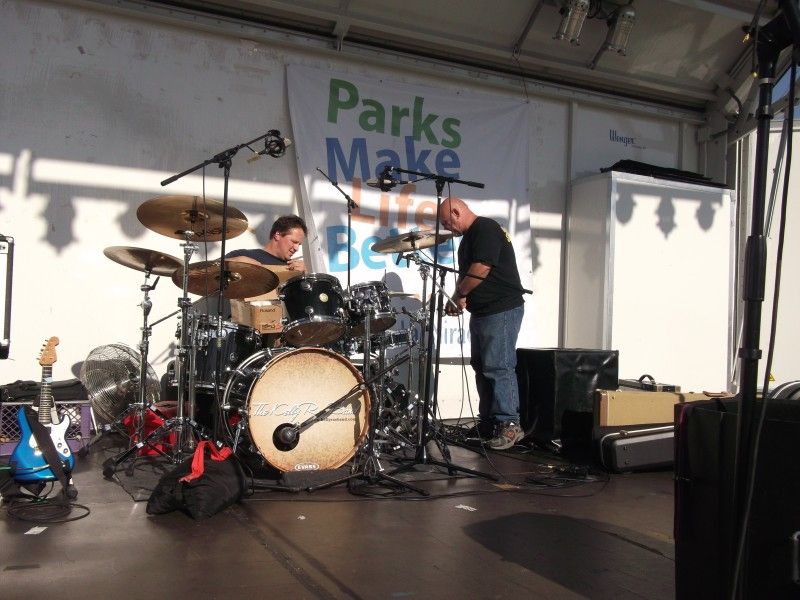 This is their mixing board. This is the same sound company that had mixed us the night before in Diamond Bar. So all they had to do was pull up our mix and tweak it a little. Easy-peazy. ;)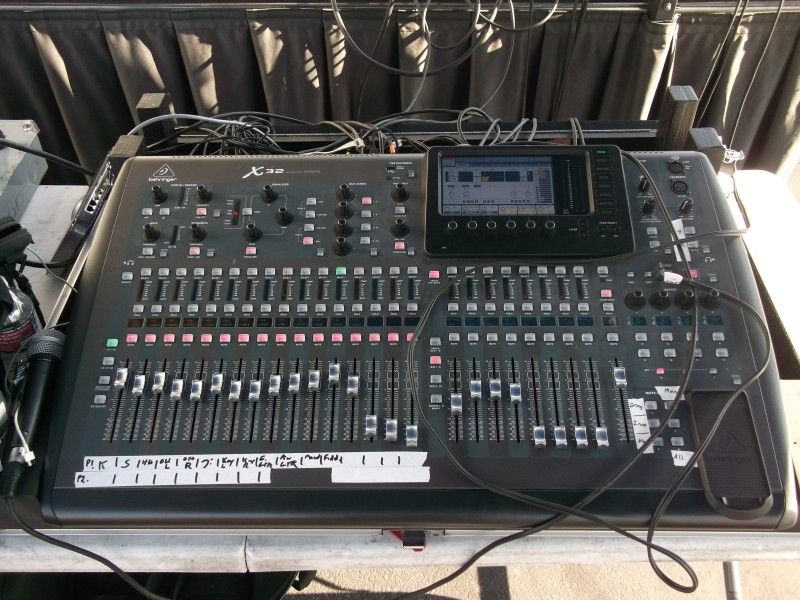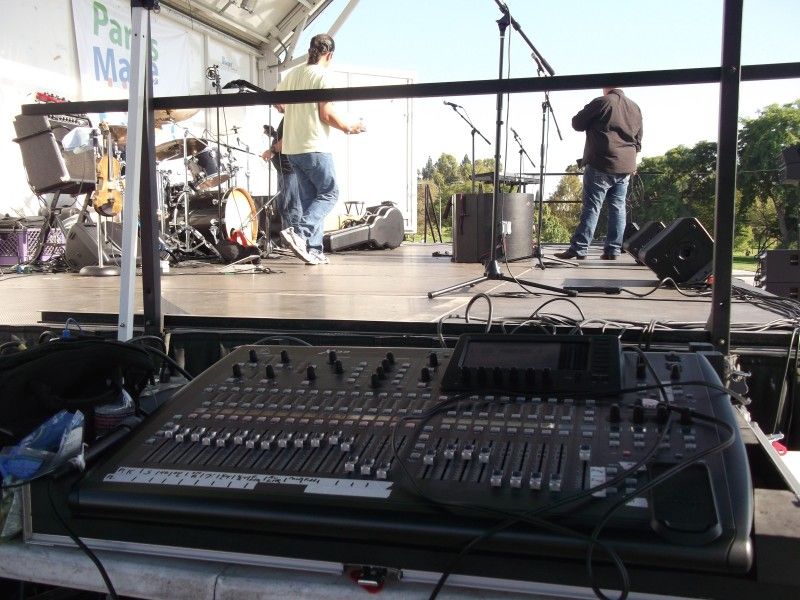 I think we are ready for our sound check.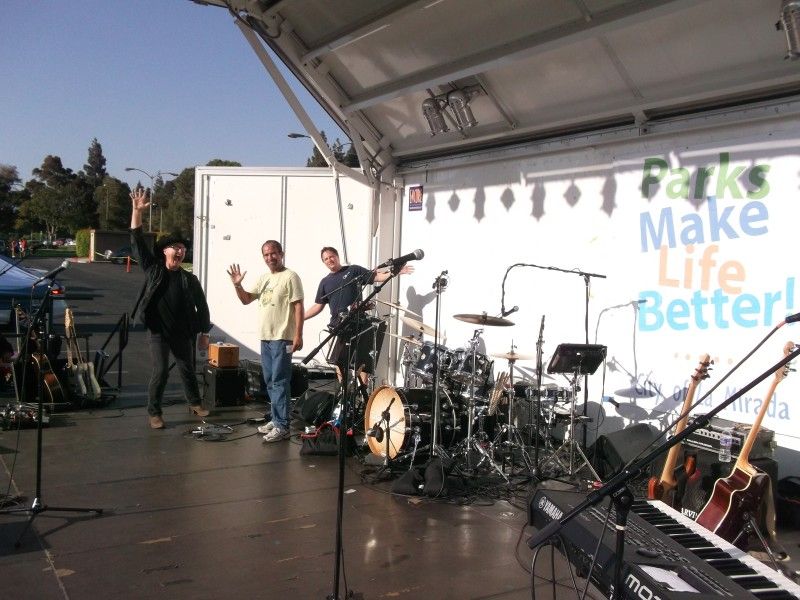 There are a few early arrivals.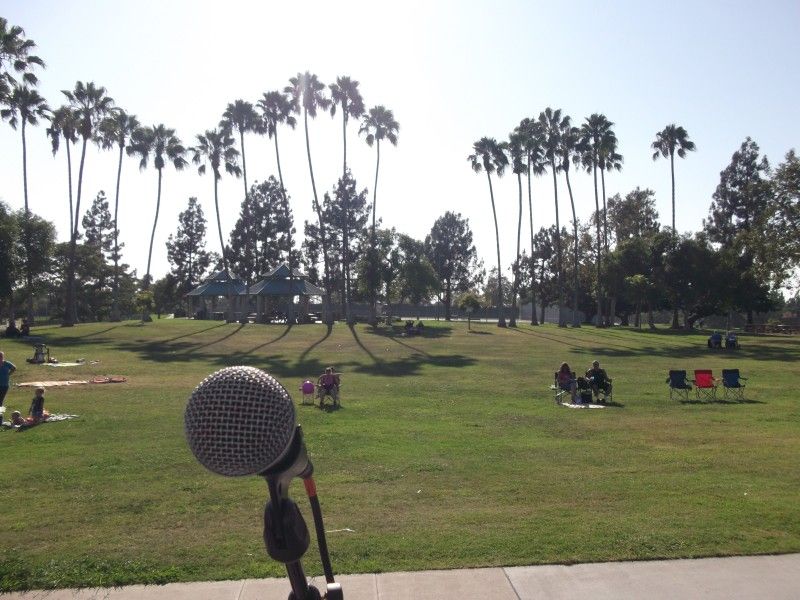 Here's Ross working hard for us.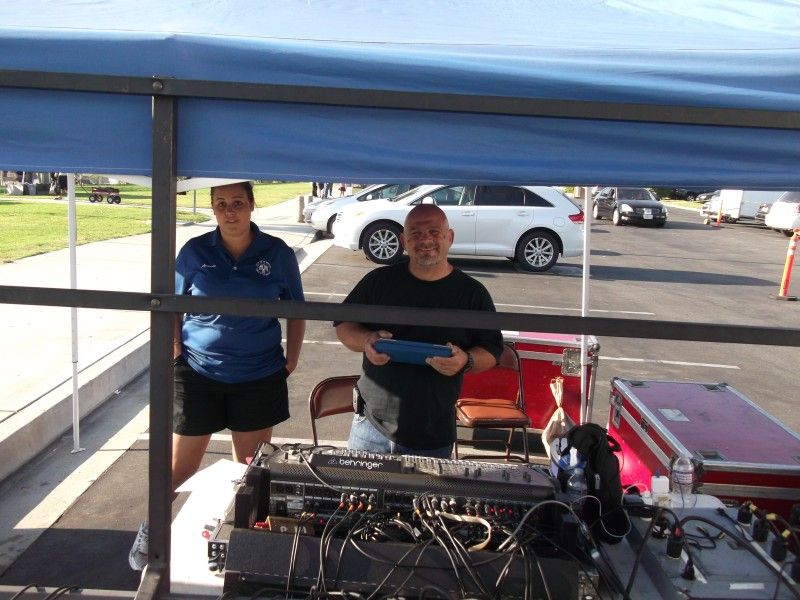 There are a few more folks here for our sound check.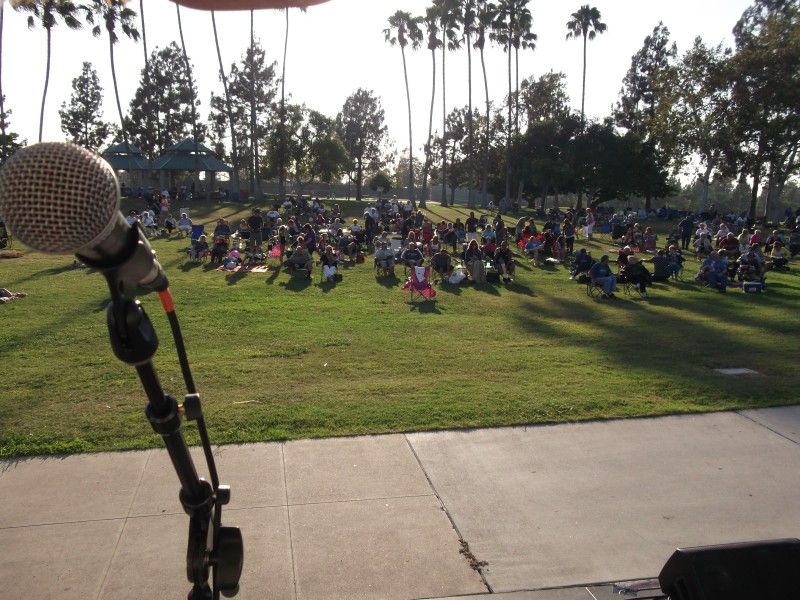 Kelly and Art are ready to put on the show.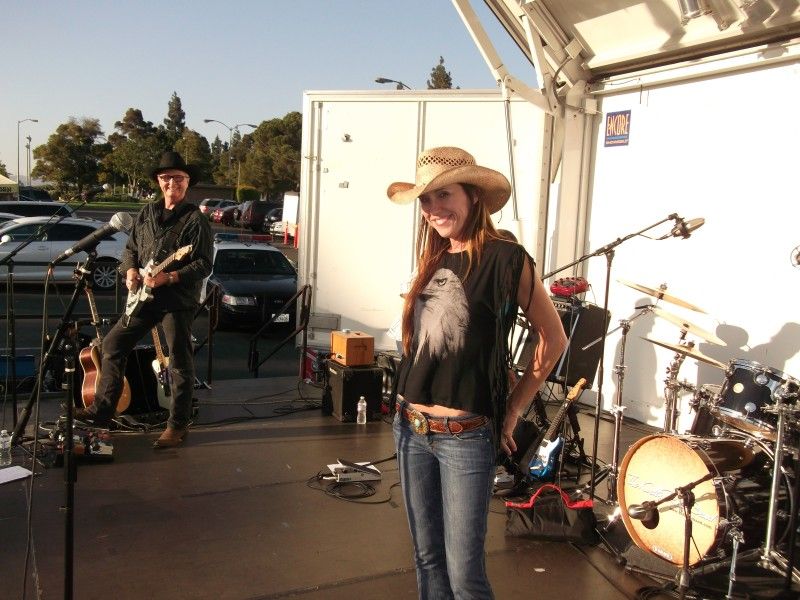 Jeff is ready to tickle the ivory.
I think Jason is going to melt.
The bass player is having a little trouble with the sun too.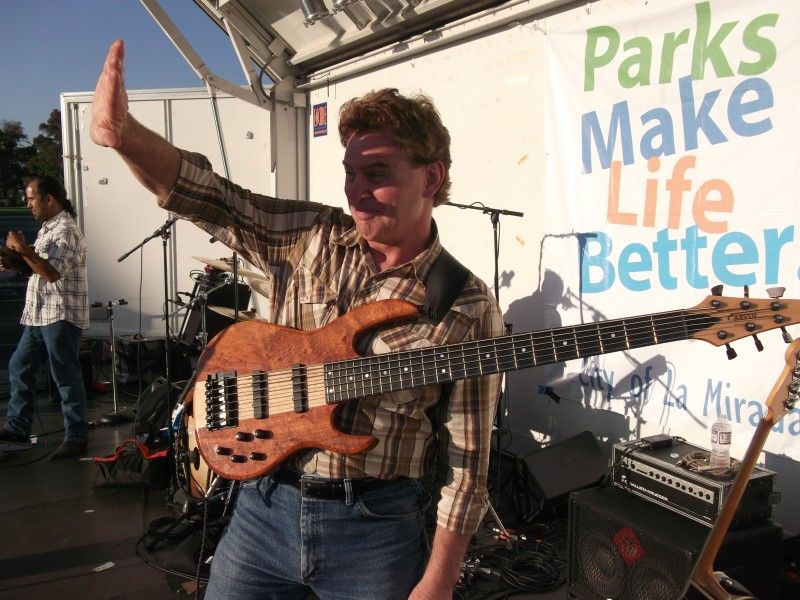 It was a pretty good crowd. I sure was glad when the sun went down.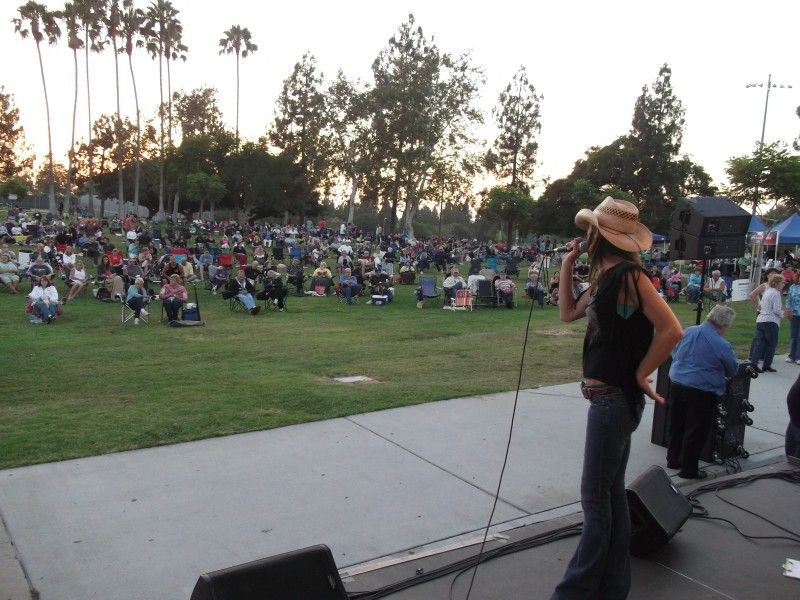 Here's Daniel's big number.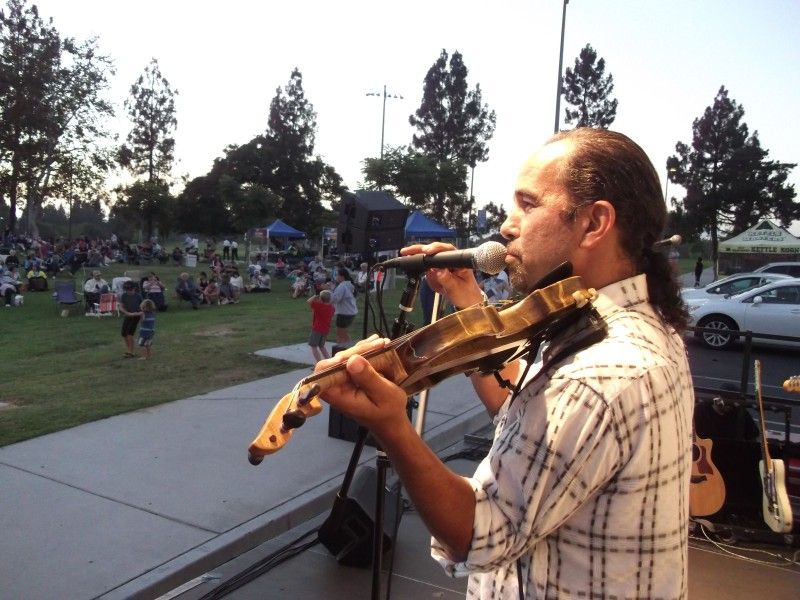 And, of course, this is what we get paid for...schlepping our gear. That's the other sound tech, Abner, helping us to make our getaway.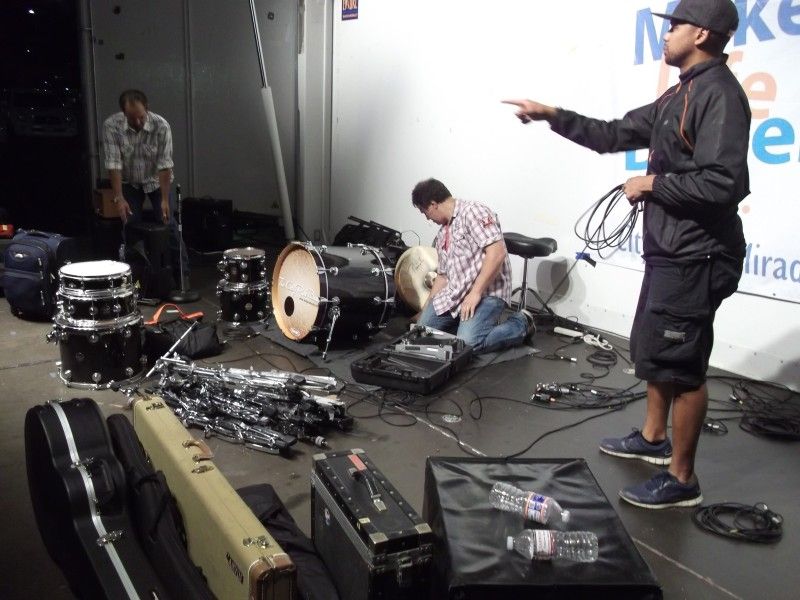 Our next summer concert isn't until next week at an amphitheater in Banning. It's going to be pretty warm out there but it's a nice venue. If you don't mind, I'll post more pictures then. :)
Thank you for your indulgence,
BassCliff