The History Channel is running an Ancient Aliens marathon. Here's a list of the top Ancient Alien Theorists (with brief bio exerpts from Wikipedia):
Erich Von Daniken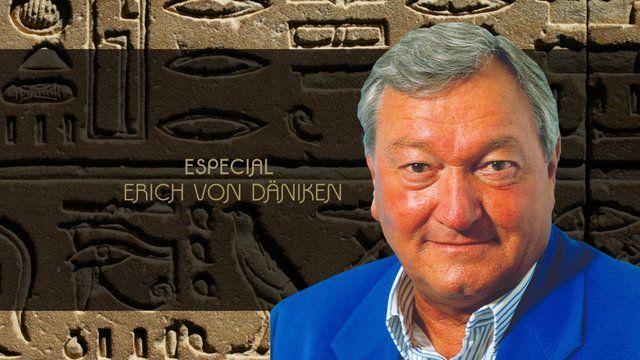 Erich Anton Paul von Däniken is a Swiss author of several books which make controversial claims about extraterrestrial influences on early human culture, including the best-selling Chariots of the Gods?, published in 1968. Von Däniken is one of the main figures responsible for popularizing the "paleo-contact" and ancient astronauts hypotheses.
Giorgio Tsoukalos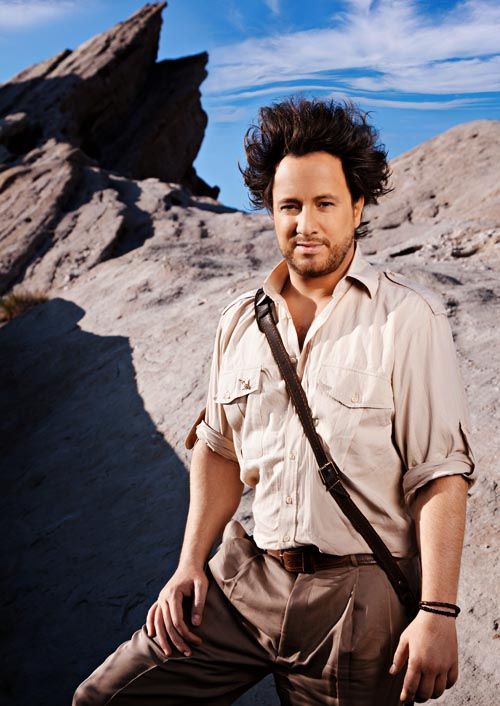 Giorgio A. Tsoukalos (Greek: born March 14, 1978) is a Swiss-born Greek writer, television personality, and proponent of the idea that ancient astronauts interacted with ancient humans. He was the publisher of the now defunct Legendary Times, that featured articles from Erich von Däniken (Chariots of the Gods?), David Hatcher Childress, Peter Fiebag, Robert Bauval, and Luc Bürgin, on the topic of ancient astronauts.
Tsoukalos has been the director of Erich von Däniken's Center for Ancient Astronaut Research for over 12 years.
David Childress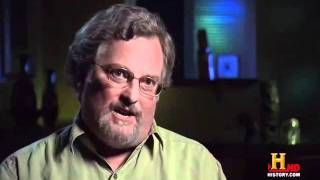 David Hatcher Childress (born 1957) is an American author and owner of Adventures Unlimited Press, a publishing house established in 1984 specializing in books on unusual topics such as ancient mysteries, unexplained phenomena, alternative history and historical revisionism. His works cover such subjects as pre-Columbian trans-oceanic contact, Atlantis, Lemuria, Ancient astronauts, UFOs, Nikola Tesla, the Knights Templar, lost cities and vimana aircraft.
Michael Cremo
Michael A. Cremo (born July 15, 1948), also known by his devotional name Drutakarmā dāsa, is an American freelance researcher who identifies himself as a Vedic creationist and argues that humans have lived on the earth for billions of years. In case of artifacts allegedly found in the Eocene auriferous gravels of Table Mountain, California and discussed in his book, Forbidden Archeology, Cremo argues for the existence of modern man on Earth as long ago as 30 to 40 million years ago.
David Wilcock
David Wilcock (born March 8, 1973 in Rotterdam, New York) is a New Age lecturer, author, and filmmaker based in Los Angeles, California.Wilcock has appeared on several radio programs, including semi-regular appearances on Coast to Coast AM, and he had a role in the Syfy documentary 2012. He was a proponent of the theory that a large segment of humanity would undergo ascension in the year 2012. He also appeared in several episodes of the History Channel series Ancient Aliens.
Phillip Coppens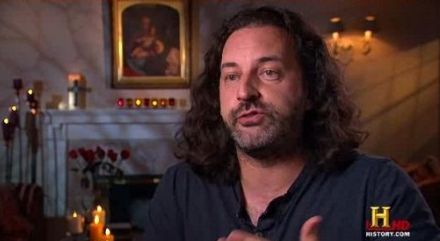 Philip Coppens (25 January 1971 – 30 December 2012) was an author, radio host, and commentator whose writings, speeches and television appearances focused on areas of Fringe science and alternative history. From 2010 to 2012, Coppens was a frequent contributor to the History Channel's Ancient Aliens series. Nigerian journalist J.K. Obatala, writing about a month after Coppens' death, described him as an "ancient alien buff."
I don't believe much of their theories, but these guys sure are interesting characters. Whose your fav Ancient Alien Theorist?