I was thinking about getting another Sansamp BDDI since I used to have one, and I even drew up my own vero layout for it and was just going to build one, but after looking at their schematics & features, i realized that there are a couple of pedals that share the same circuit, namely, the Behringer BDI21 ($39 vs $199 for the sansamp) and DR. J sparrow bass driver ($140), so I just took a chance on the BDI21 for $39 shipped.
it just arrived today, and although I no longer have the BDDI to directly compared it to, it does seem to sound nearly identical as I remember. IMO, probably the biggest difference is due to the BDDI using a TL074 and a TLC2264 chip (for IC2) as opposed to the BDI21 using two TL074's, but I have nothing against TL074's ;).
my biggest complaint with the BDDI (and the BDI21),while they
can
be adjusted to sound really nice stock, is that they just scoop the mids too much for my taste, so I ended up modding the BDI21 with two toggle switches.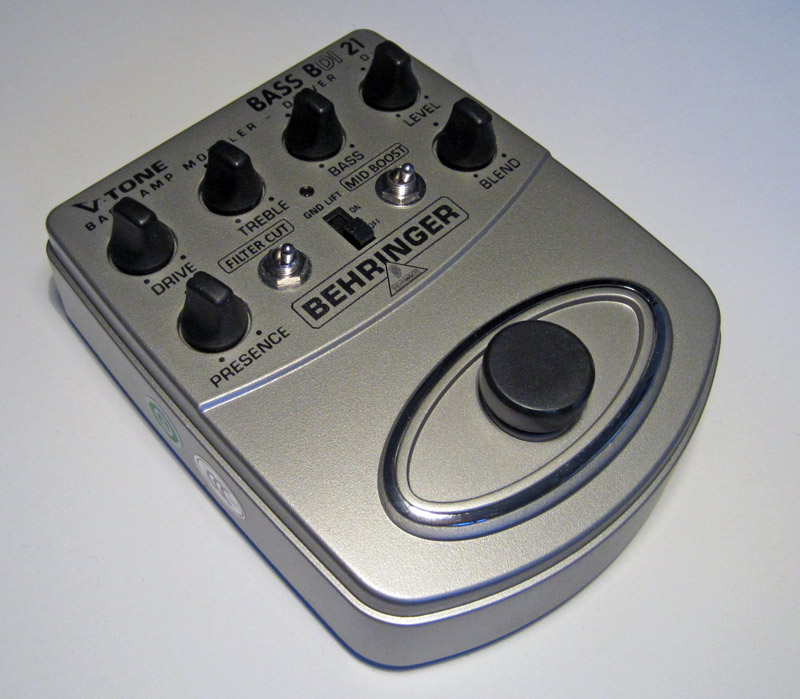 the first switch on the left, switches between stock (down) and removing one of the two notch filters in the drive circuit (up). the other switch just switches between stock, and adding a bit of the lost upper mids that these pedals are known for. the second switch is subtle but it is effective. for me, the mods really made the pedal a lot more versatile and basically made it a completely different sounding pedal when they're engaged, making it much more versatile for me.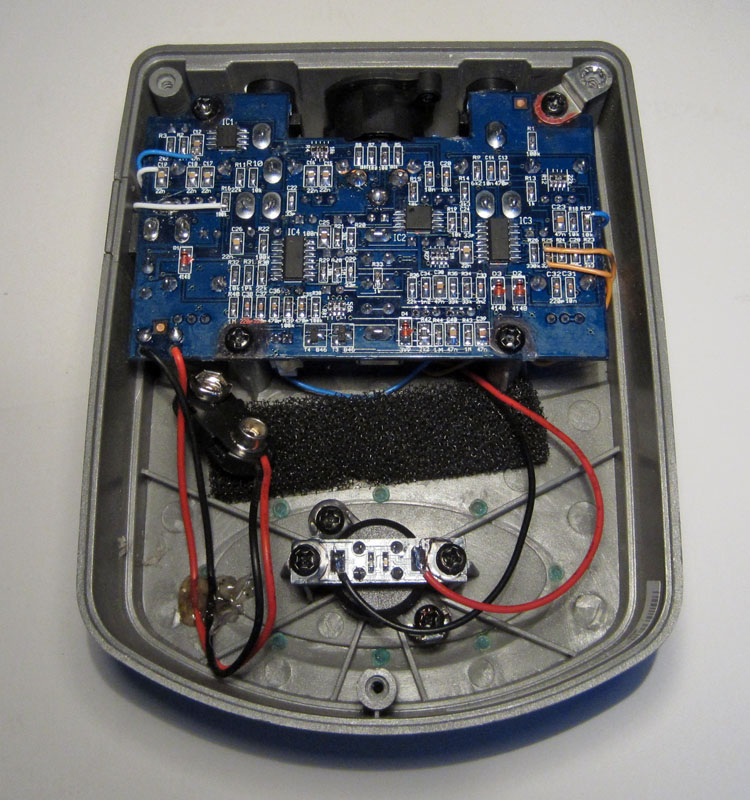 I first bought the Behringer with the intention of rehousing it in a 1590BB, but it's build quality is actually pretty good so I decided not to. and, IMO, the SMD components used and circuit layout are as good as any of 99% of other current pedals that use SMD components.