Hello all, first the small amount of pics I took while my step dad and me were working on it.
The case after having the guts and glue removed.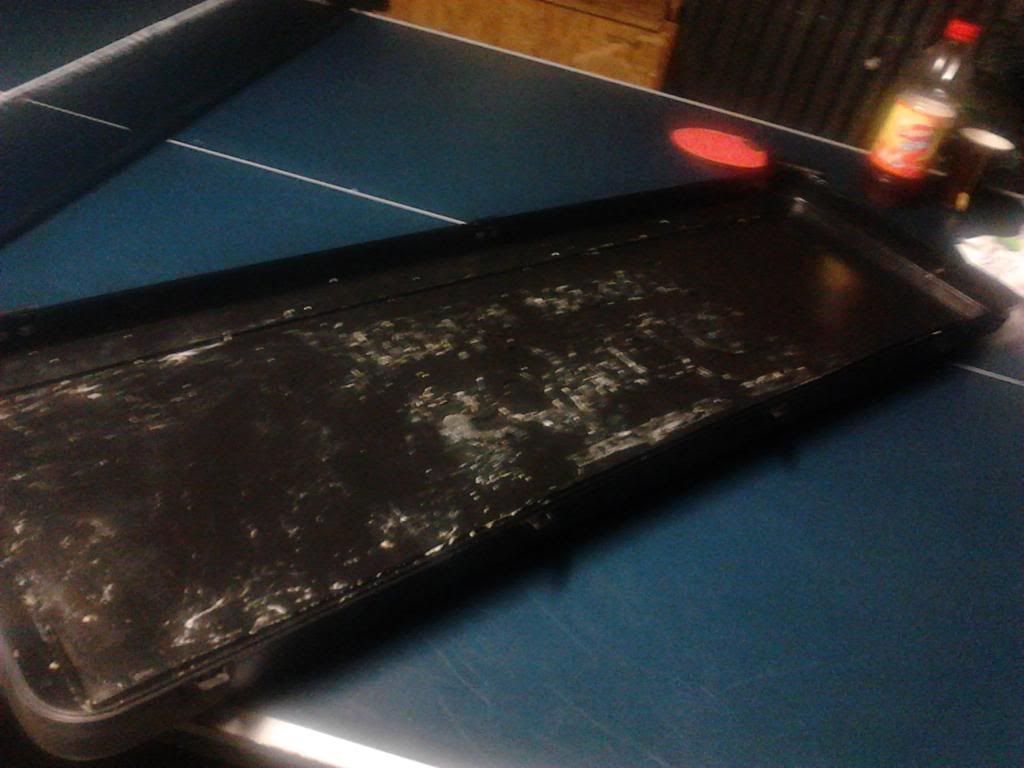 The other half of the case with the glue still inside of it.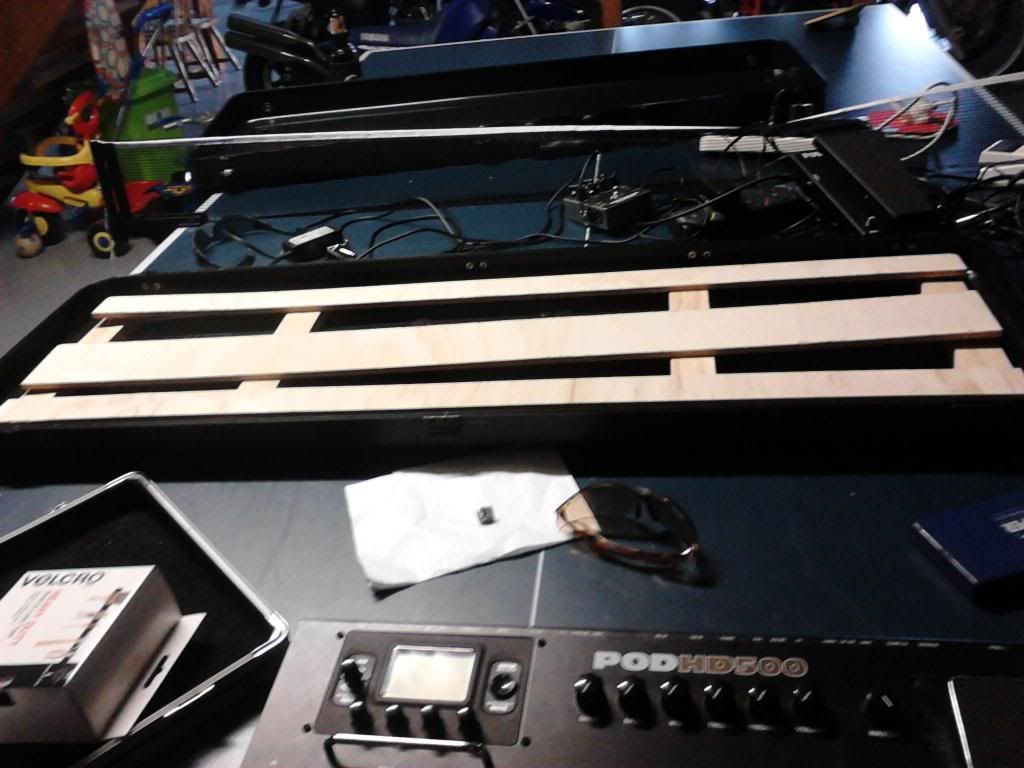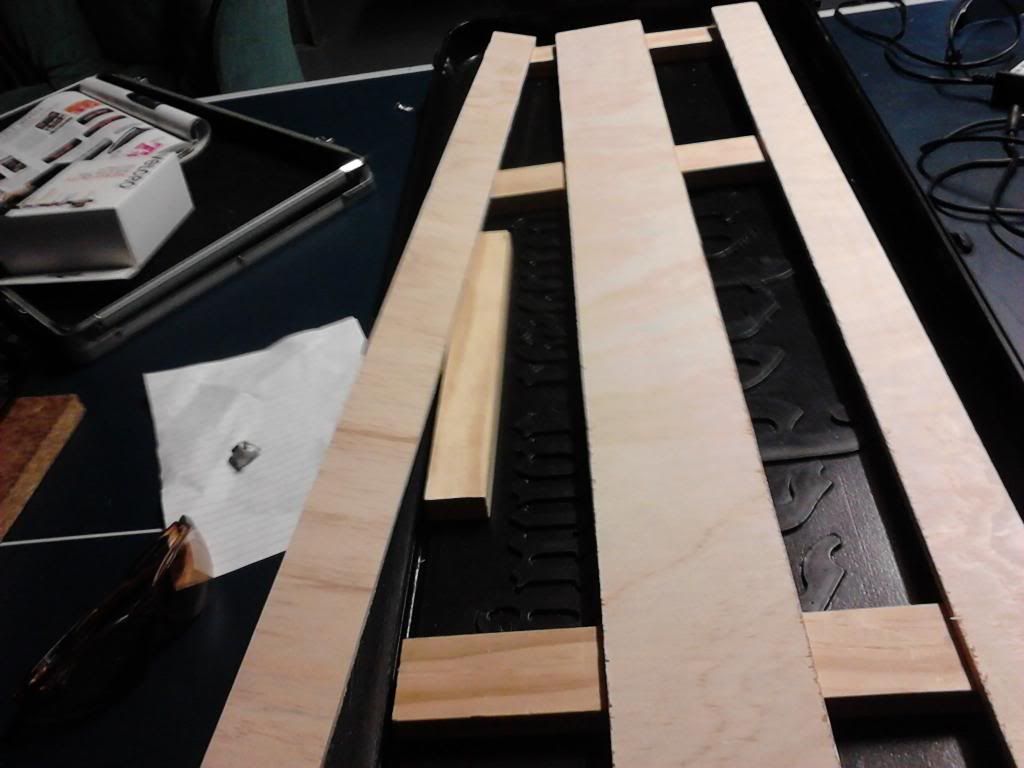 Just the wood in place before putting screws in, and showing the piece of wood in the middle bottom helping to keep it structurally sound, there's another one at the top as well.
Some of the wood screwed in.
The board with pedals and cables done, I should of taken more photos, sorry about that.
Story:
So I've been using 2 boards for the last couple of weeks and it's such a pain in the ass connecting them up everything I wanted to use them, so I ended up not playing bass as much as I did when I had 1 board.
Anyway I had this old Schecter bass case that I never used since I have a Warwick bass that I use now which feels so much better so I gutted the case of all the styrofoam and glue and set about drawing up some plans.
The case it's self is all flat until it dips and goes to the ends giving me 1170 x 310 (I'm pretty sure) space for my pedals, and since It's lifted I'm able to have all my cables under the wood so it looks super neat.
From the loop Velcro I used 3M on the top and bottom and industrial Velcro brand stuff.
The Velcro blanks are 2x50mm and the middle one is 10mm which.
It was a really fun build and I love having 1 big portable board, I just need to get the case clips to replace the hinges.
Sorry all the photos are bad, it was on my mobile.
Cheers, Sam.