Get Your Free Gear in AmpliTube & T-RackS Custom Shop
You can get the Modern Tube Lead amp and 4x12 Closed Modern 2 cab in the AmpliTube Custom Shop & the Opto Compressor in the T-RackS Custom Shop free until the end of the month.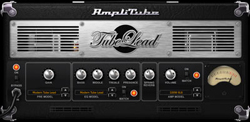 Get Free Custom Shop Gear.
When you register and authorize the
AmpliTube Custom Shop
or the New
T-RackS Custom Shop
desktop applications (they're free, by the way), we'll give you the
Modern Tube Lead
amp, the
4x12 Closed Modern 2
cab and the
Opto Compressor
free. Why are we doing this?* Because you'll love it.* You'll love the whole experience… the freedom from having to buy packages of software you don't need.* And you'll love the quality you get.* In fact, you may never want to plug into a real amplifier or rack gear again… okay, well that's pushing it.
The Custom Shop is our new platform that allows you to build your virtual rig
one piece at a time, as you need it.
You get the basic structure for FREE, and can expand your AmpliTube and T-RackS collection as you as you see fit.* Plus, you can try gear for a period of 2 days before your buy.
Download the
AmpliTube Custom Shop
and
T-Racks Custom Shop
for FREE today.
More information on AmpliTube Custom Shop at:
http://www.ikmultimedia.com/products/amplitubecs
More information on T-RackS Custom Shop at:
http://www.ikmultimedia.com/products/trcs/