I made one a couple of years ago-ish.
Terrible Camera Phone Content
It took an afternoon with my guitarist, and more money than I thought I'd have to spend. I forget what wood I used. We built a box in which the pedals were nestled on two hinged planks. Underneath was a little storage space for power supplies, extra cables, etc. I used a layer of rubber lined with little grooves (to keep them from slipping), and I used a layer of foam rubber with cut-outs fitting each pedal so I wouldn't have to mar a pedal with adhesive :sarcastic:(velcro, dual lock, etc.). The fundamental flaw in this sort of design (which we see
very
often here in Effects) is that it immediately becomes useless if you change your set up. Sell a pedal? New Board. New pedal? New board. Move a pedal? New board. Take a gnarly fall that splits your deck in two? New board.
Plus it was heavy as hell.
This is the board with cover: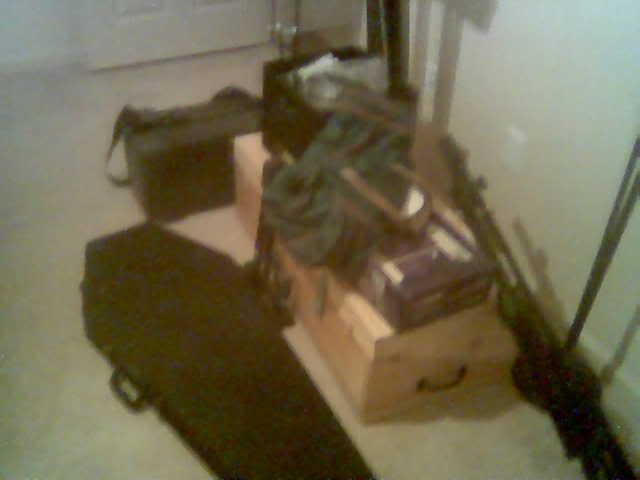 And here was my setup: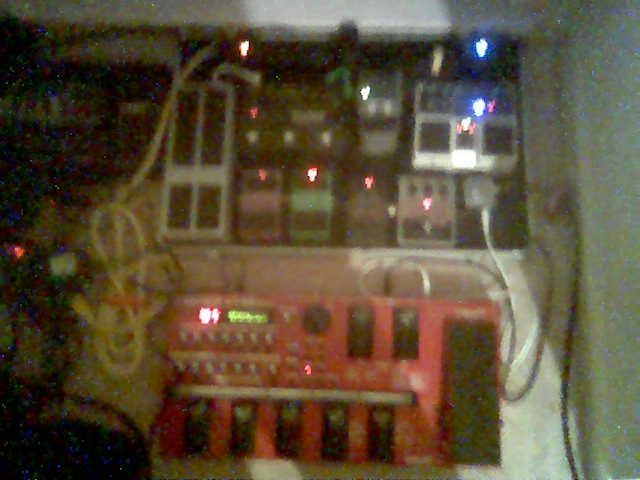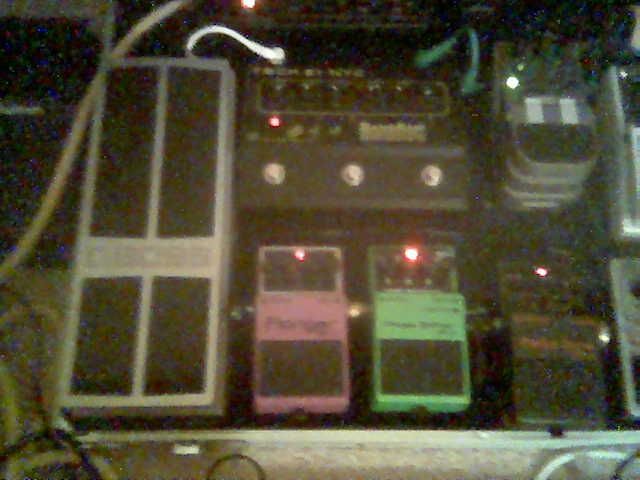 Signal: GT-6B>A/B switch>LBM>Metal Zone>Ph-3>BF-2>DD-20>Line 6 (either the Verbzilla or Echo Park... I had a couple of modules...which reminds me that I should probably sell the Liqua Flange)>SAPBDDI>FV-500L
Yes, a goofy signal chain.
After I realized that it sucked, I dreamed about a Pedaltrain Pro. Then I woke up to being broke, and I opted for a Rondo instead. It was just a "temporary" solution, right? Wrong. Rondo board sucks too, and it broke very quickly. I was stuck with that piece of crap (I was still broke) until recently when someone was selling a board in the classifieds for less than the Rondo cost. It's one of those flat boards with no case or cover, but it has handles on the sides. It's not ideal for gigging or playing at all outside of home, but anything is better than Rondo. It was cheap and accessible especially considering my budget. So I couldn't really pay for groceries for a little while, and I ate cereal-and-gatorade for a couple of weeks. It was worth it.
Plus, while I was looking up those pictures I found these: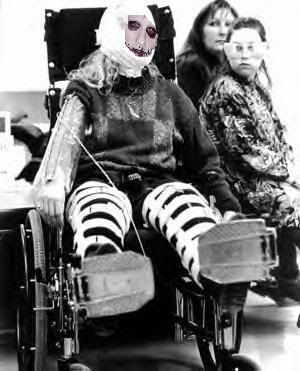 Yeah, I'm pretty photogenic.
Oooh! I found this one too!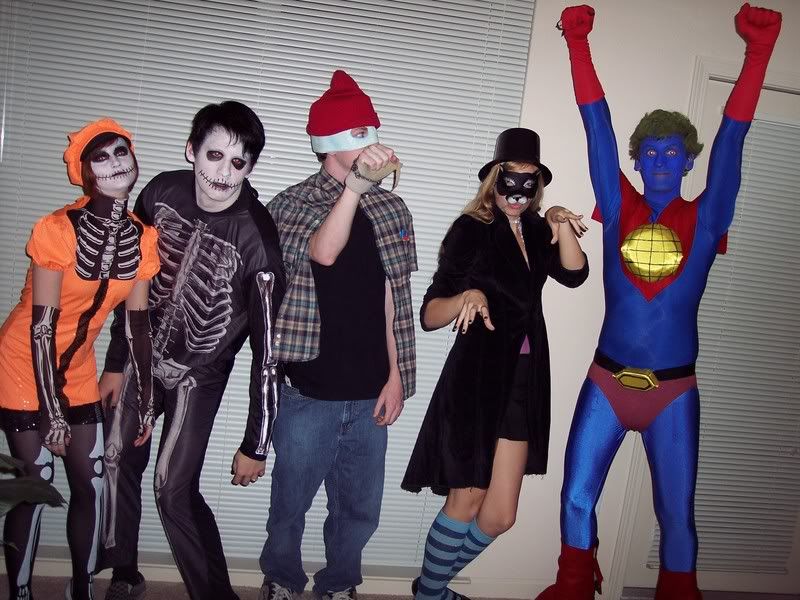 Left to right: Whore, Me, Douche Bag, Flake, and weak-minded, attention seeking super hero from the nineties. He's our hero.
Random:
I also found some pictures of my pets, but I doubt you'd want to see them. It just reminded me that our smallest pug cut my thigh until it was bleeding last week. Of all of the dogs that we have (pitbull, German shepherd/Husky mix/Yellow Lab/(possibly)great dane mutt, and a few others) the one that tears me up is the smallest, sissiest, alien-fetus-looking lapdog.
Yeah, so I'm rambling. I just keep typing until I can post this.
Quote:
---
Originally Posted by Talkbass.com
1. TalkBass is currently offline breifly for routine maintenance. Please check back in 10 minutes.
---