| | |
| --- | --- |
| ricknote | 09-21-2013 08:03 PM |
---
Myco Pedals 3 and 4

1 Attachment(s)
Attachment 363811
Mike who builds the Myco pedals met me in Nashville so I could try out his two bass overdrives. I brought mine along for comparison.
I tried them with a passive J bass and an active Stingray.
I quite liked both of them though I preferred the transparency and lower gain of the "Three" pedal. It's a nice grindy mild overdrive. This will make a great ''always on" pedal. There's no low end loss. To my ears the crunch is more pronounced in the hi mids and highs leaving the low end tight. If you like mild overdrive with a tube amp growl, this is definitely worth a try. Mike's gonna make me one in the light blue color with white knobs.
Gotta get to the gig.
Later,
Rick
| | |
| --- | --- |
| yaksonator | 09-21-2013 08:09 PM |
---
I have #002 and it's the best pedal I own. Well worth the price and top of the line. From all the demos and pedals i've listened to and bought, none compared to the Three!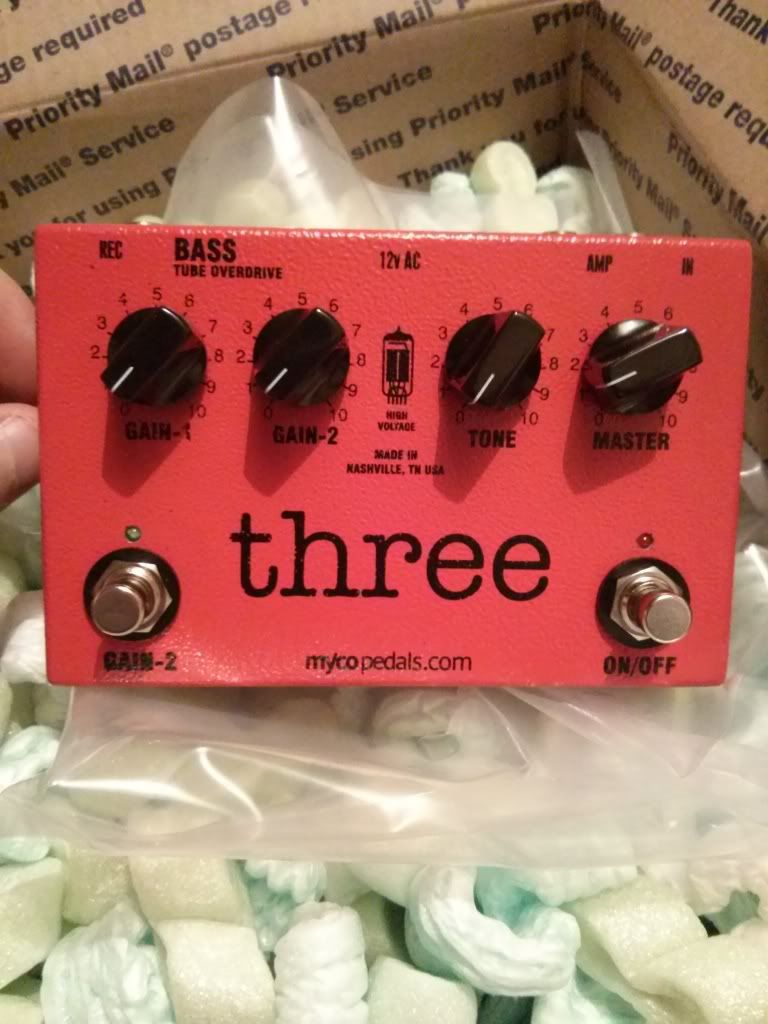 | | |
| --- | --- |
| ricknote | 09-21-2013 08:35 PM |
---
It's really nice. It should warm up the ole Little Mark for rock stuff
In my cover band.
Rick
| | |
| --- | --- |
| MSUsousaphone | 09-22-2013 11:37 PM |
---
I have a Three and it is amazing. Still retains your sound but adds some warmth and grit to it. The Four should be incoming to me. I've been told the description of it and it sounds totally different from the Three. Can't wait to get my hands on it.
All times are GMT -6. The time now is

05:10 AM

.
Powered by vBulletin® Version 3.6.12
Copyright ©2000 - 2013, Jelsoft Enterprises Ltd.