| | |
| --- | --- |
| Syxz_ML | 02-12-2014 06:03 PM |
---
New Toy: Sovtek Small Stone

Just picked this up today. Local craigslist deal and for pretty cheap. These don't get much love at all on bass but I love me some phasers so had to jump on it. Read a few posts about the buffers being horrible so also curious to see if thats true. In the end I always go back to my simple MXR Phase 90 on my pedalboard so curious to see how it compares to that as well. No picture no pedal. Maybe I'll even post sound clips :D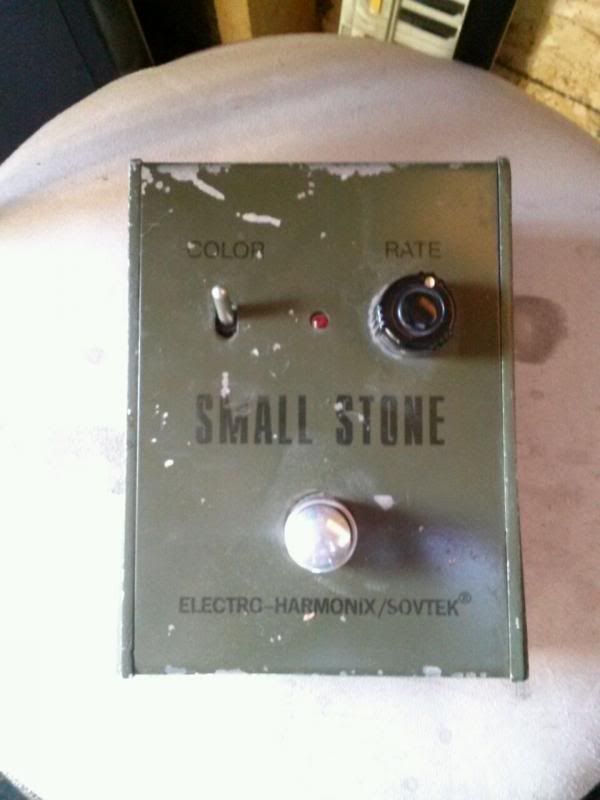 | | |
| --- | --- |
| mjac28 | 02-12-2014 06:11 PM |
---
Very cool pedal congrats.
| | |
| --- | --- |
| vigor&kandor | 02-13-2014 03:45 AM |
---
I am rocking one of those too. Tried a couple phasers out at the store and this one sounded the most full. The bypass is definitely a tone sucker. I use an LS-2 to blend the phase with clean signal to help keep my lowend.
| | |
| --- | --- |
| Syxz_ML | 02-13-2014 01:56 PM |
---
Yeah after trying it out yesterday I was surprised how full and bassy it sounded. Ofcourse thats with the color switch engaged as without it its the polar opposite, thin and trebley. It was a quick try out and didnt try it against my other phasers. Didn't pay too much attention to if/how bad the buffer might be tone wise but I will say this, When I read the buffer bad reviews they also stated it was so bad that even bypassed you can still hear a faint swish/swirl of the phaser. I didn't see anything of that nature during my quick test. Maybe its a guitar issue being as it feeds it higher frequencies or maybe it was just a faulty pedal they had. Anyways I'll try to find more free time to play with it today and do comparisons to other phasers
All times are GMT -6. The time now is

01:35 AM

.
Powered by vBulletin® Version 3.6.12
Copyright ©2000 - 2014, Jelsoft Enterprises Ltd.