| | |
| --- | --- |
| johnk_10 | 08-09-2013 07:41 PM |
---
Tonepad Boss CE-2 analog Chorus for bass

just finished up building a tonepad Boss CE-2 chorus ( rather than use the TP PCB, I used vero board to build mine). the tonepad version follows the boss schematic exactly but also has a few added features to make it more versatile
and
work better with a bass. this is a very smooth sounding analog chorus using the discontinued and somewhat hard to get MN3007 (BBD) and MN3101 chips.
the mods consist of a chorus/vibrato switch which turns off the dry signal and leaves you with a modulated signal. you can get a pretty good Leslie effect in the vibrato mode.
another mod is the intensity switch which gives a deeper chorus than the stock pedal.
the third mod is a bass boost switch so the pedal doesn't lose any low end., essentially making it into a CE-2B.
and the fourth mod is a blend control to blend in the amount of chorus that you want with the dry signal.
I modded mine a bit further to make the vibrato mode's lower level equal to the chorus mode (the vibrato mode originally had quite a bit of a volume drop).
I also made the speed control have a wider range so it can go slower and faster than the original circuit.
here's a couple of pics of the build: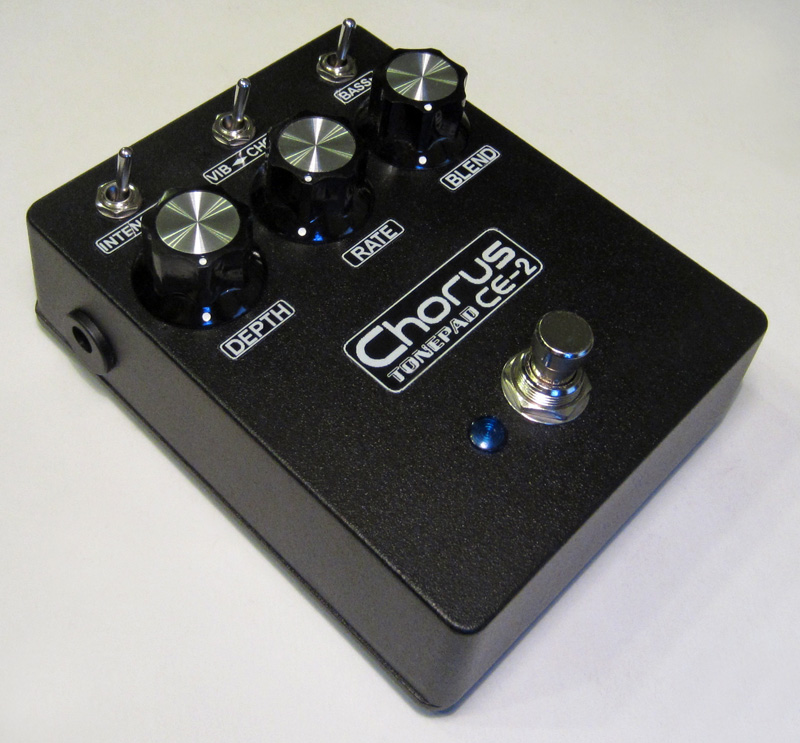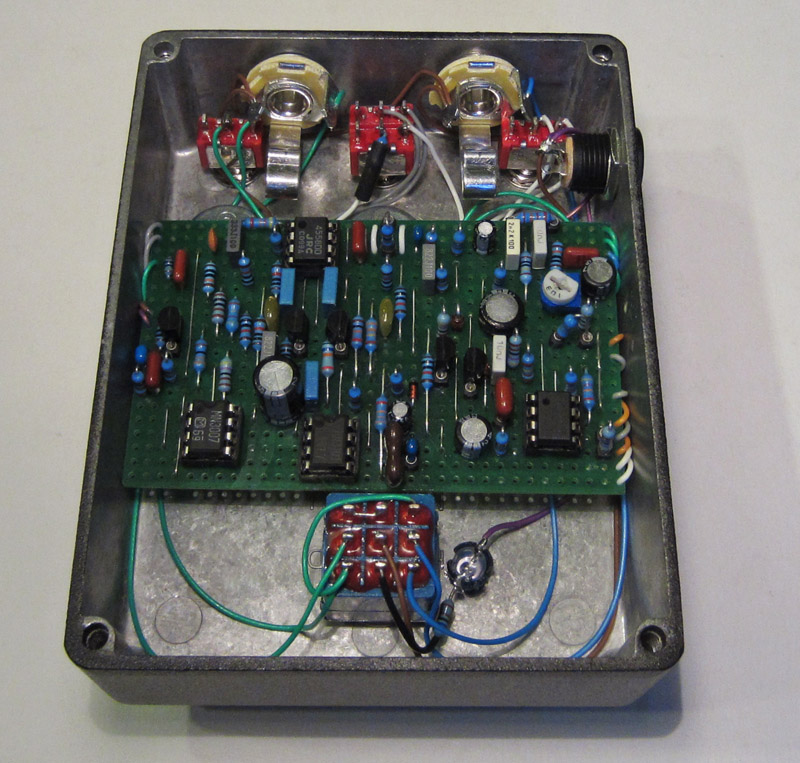 | | |
| --- | --- |
| sillyfabe | 08-10-2013 08:55 AM |
---
Nice build and mods!
| | |
| --- | --- |
| jasonmitsch | 08-10-2013 09:17 AM |
---
You forgot to mention the top mount jacks 😍
All times are GMT -6. The time now is

08:03 PM

.
Powered by vBulletin® Version 3.6.12
Copyright ©2000 - 2013, Jelsoft Enterprises Ltd.