I've just finished installing an Audere Classic 4-Band pre-amp in my Yamaha RBX 765A. The purpose of the exercise was to get rid of the crappy (IMO) stock Yamaha control pots and reduce hum and noise from the tone and balance controls. FWIW, I'm delighted with the result
.
For those interested, here's the Yamaha pre-amp in the control cavity. The controls are: balance, volume, bass and treble. The stock electronics are so noisy that the pick-up balance and tone controls have to be left near the centre positions: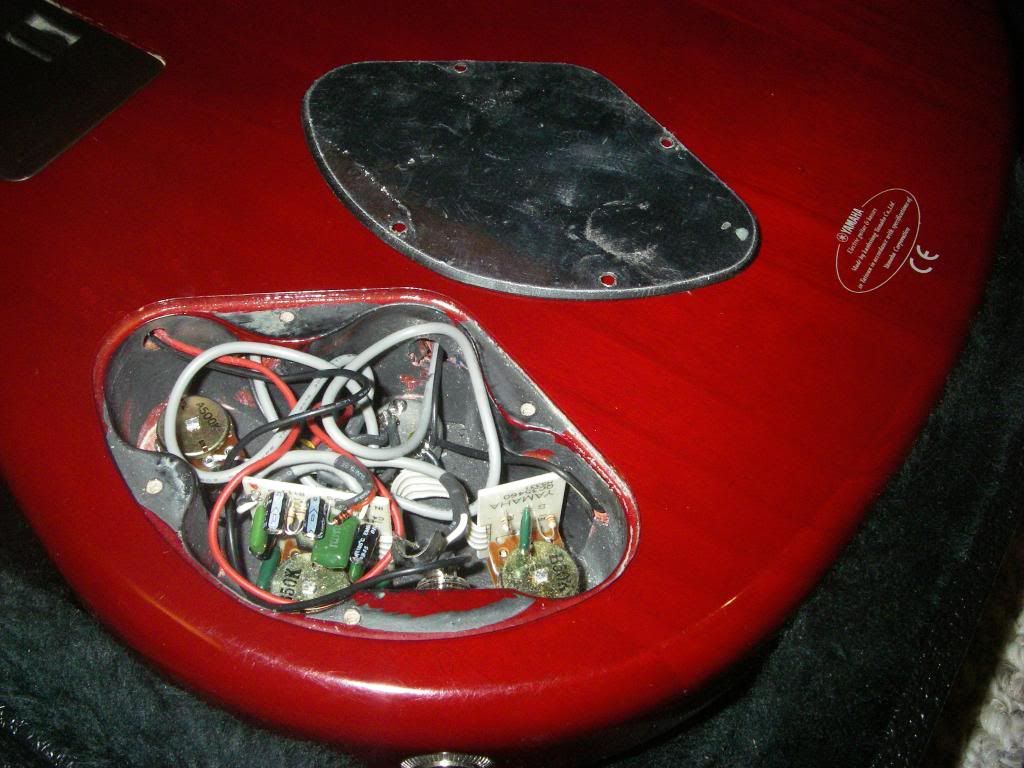 Here's the control cavity with the stock electronics removed and just starting to add copper shielding tape. The red/black wires are for the 9V battery and the two gray wires are 2-conductor cables for the pick-up "hot" and "return" wires. Other black wires are for bridge and pick-up cavity grounds. The green stuff is masking tape - just to protect against tool marks: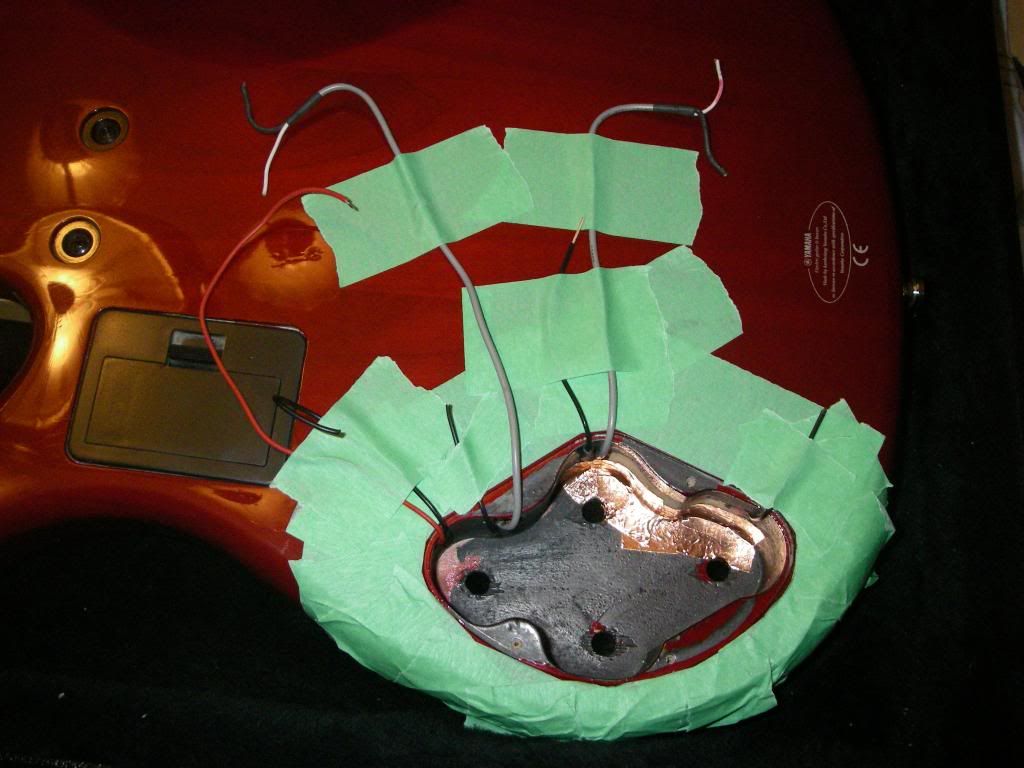 The Audere pre-amp module controls are balance, volume, bass/mid-bass (stacked) and treble/mid-treble (stacked) - all pre-wired. The pot's are easy to install except that the holes for the stacked controls had to be drilled out about 1/32":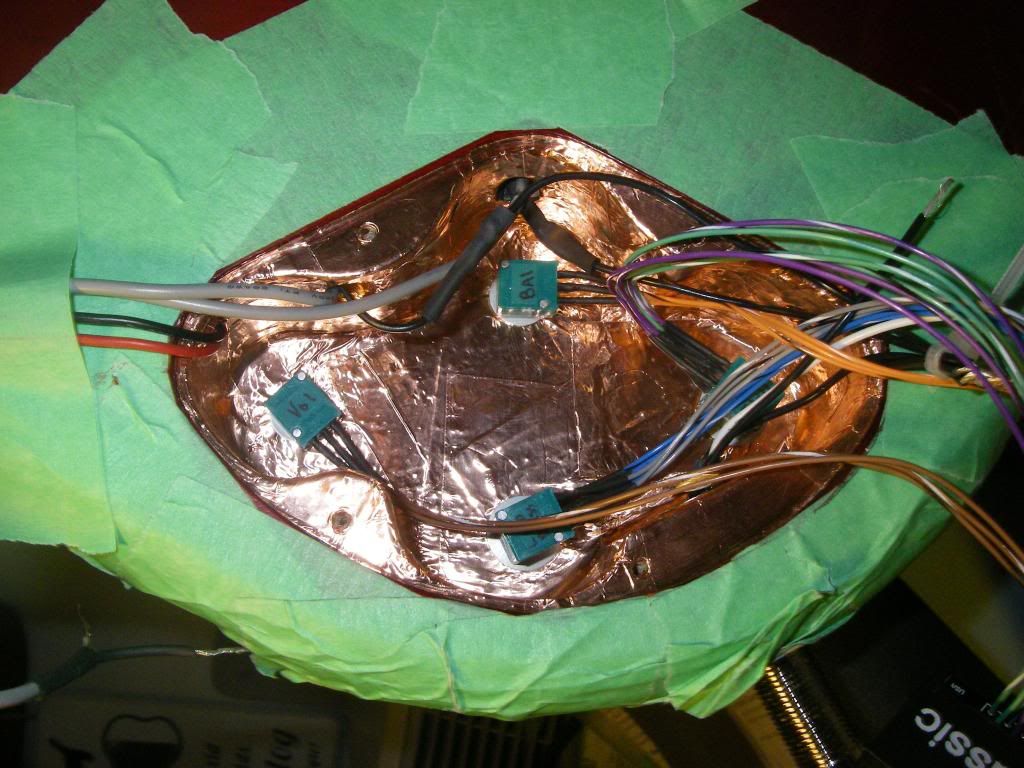 Here, the pick-ups, power and grounds are all connected. The pre-amp module is the black thing under all the wires. One feature of the Audere is that the inputs are DC coupled so the pick-up returns are not connected to the cavity ground: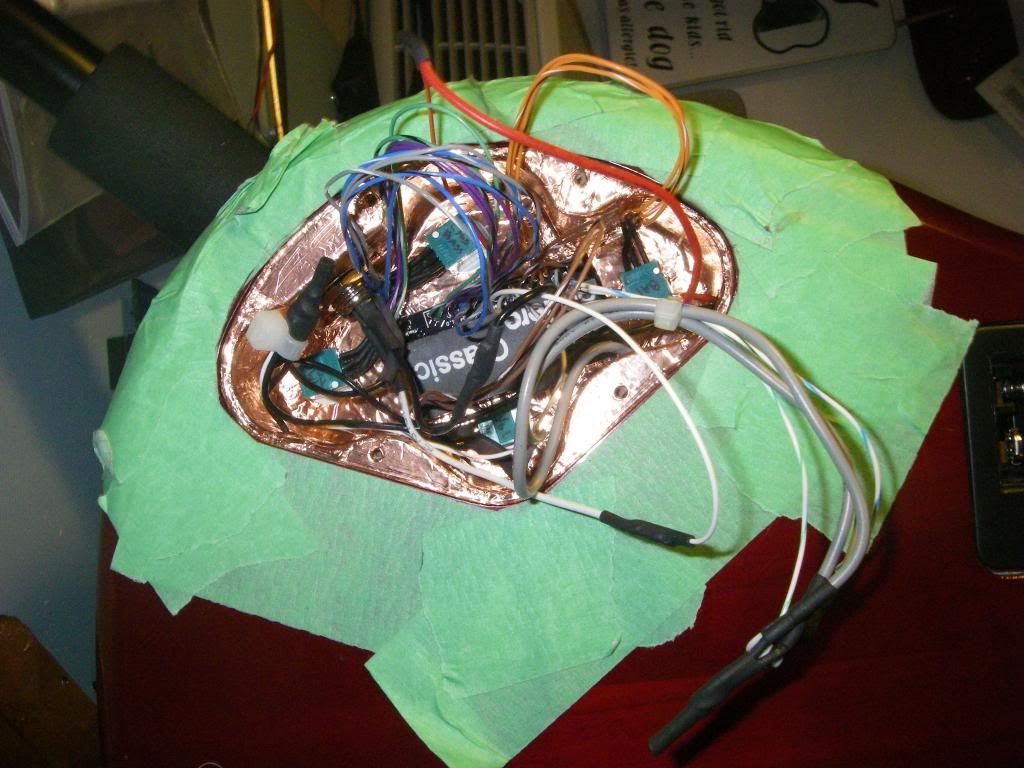 Stuff all the wires back in and then put the cover back on. The wiring looks far more complicated that it is; the installation is really quite easy and Audere customer support is outstanding: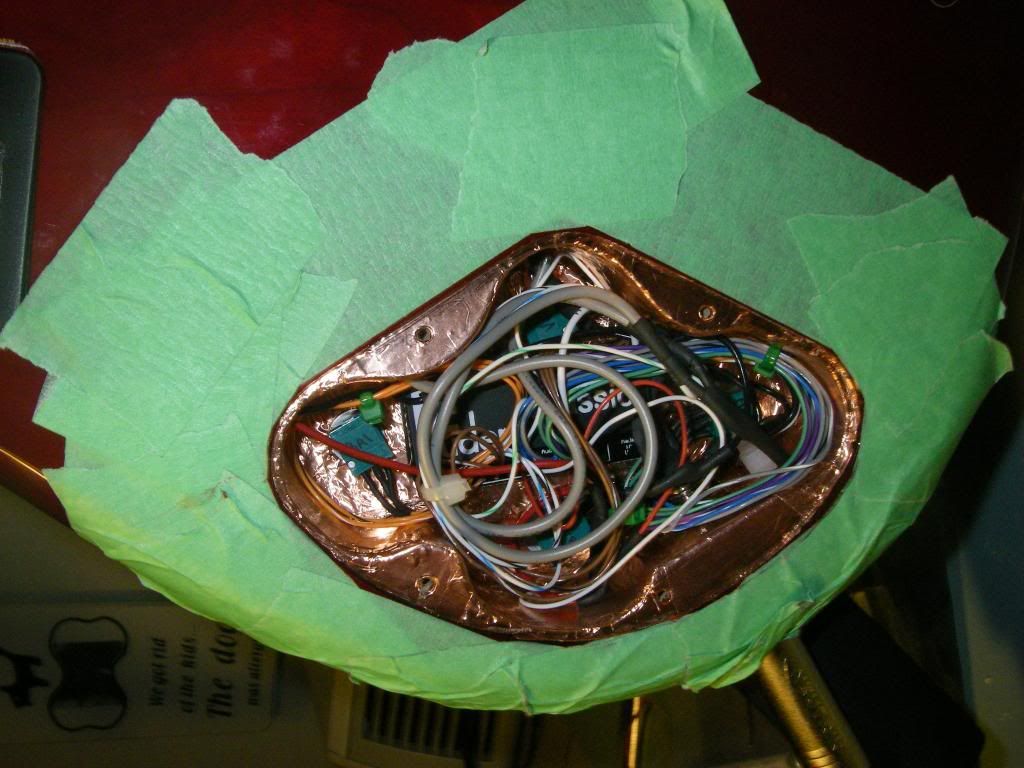 The finished product with the the satin finish gold knobs:
The noise and hum have all but vanished except when the balance is moved to the extreme limits - neck pup or bridge pup only. On this bass the treble control is so subtle that, at first, I wasn't sure it was working. The other 3 tone controls give plenty of cut or boost. Overall tone is very clean, transparent, and MUCH better than my playing deserves
.