I finally finished my Electra Long Necker Bass with
the installation of a new Seymour Duncan Passive
Soapbar 4 String Bass Bridge pickup. $54 off eBay.
I used search and didn't find much info on this
pickup,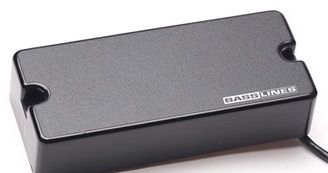 I was unable to repair the original pickup,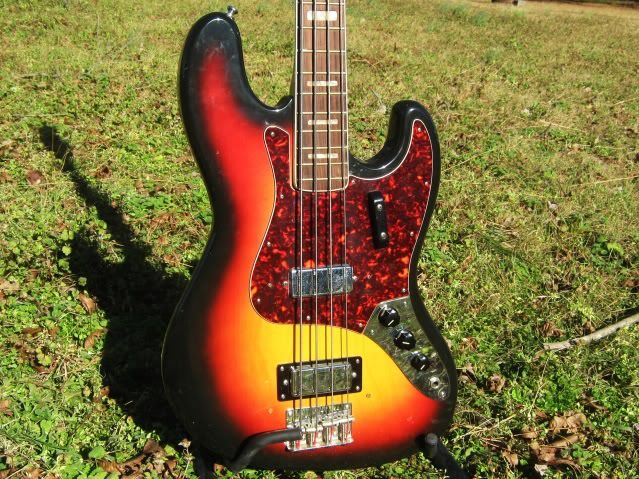 I'm looking for a different pickup ring. I had to
enlarge the body cavity a little...... What ever,
here's the new Bass Lines.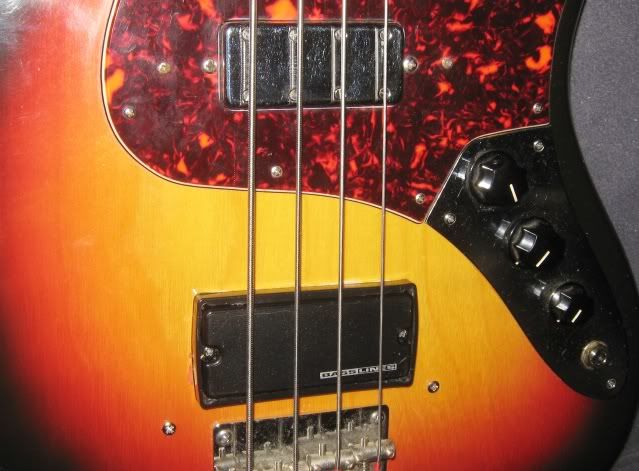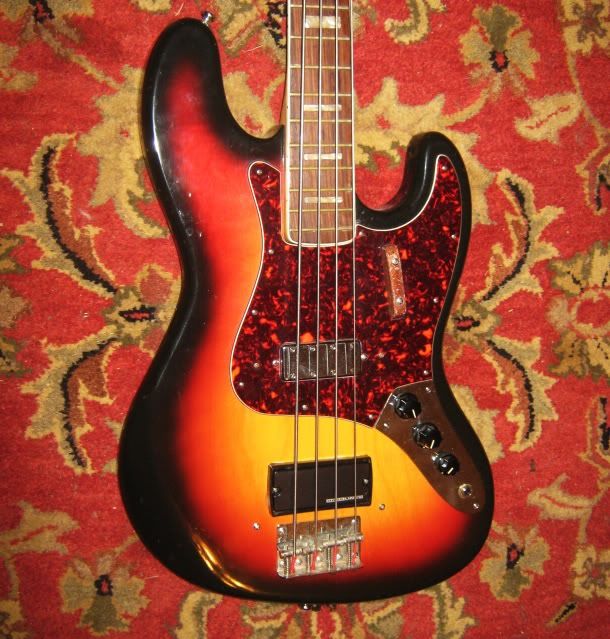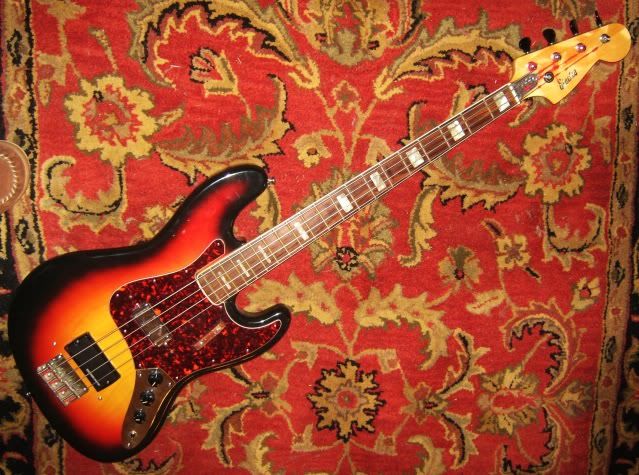 Here she is decked out,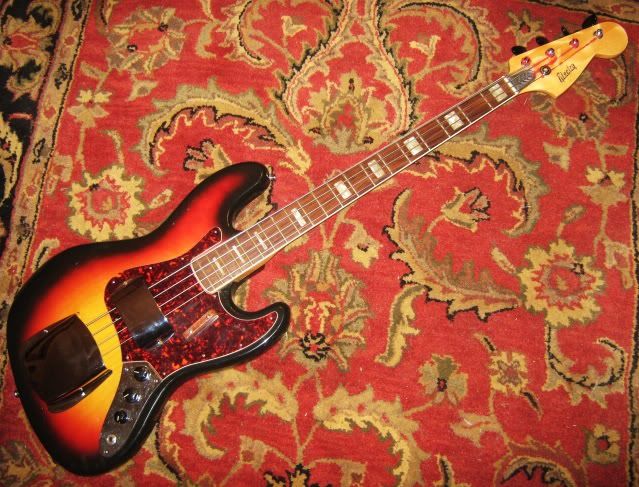 The only gripe I have with this pickup is that the
output is a little low. But I can get a good mix of
sounds.
Other than the low output, this pickup is a good
mate to the stock neck pup, which has a real nice
sound. I'm real pleased. It has a lot of treble and a
solid mid range. It is very clear and it can growl just
fine. Think, a cross between an EMG and a Bart and
you pretty much have it. I would not hesitate to
recommend this pickup.
Tabdog