| | |
| --- | --- |
| audiorep2 | 12-20-2013 05:29 AM |
---
Cicuit board for 1980s Fender Precision Special

What is the likelyhood of getting a replacement board, with pots, for one of these basses ?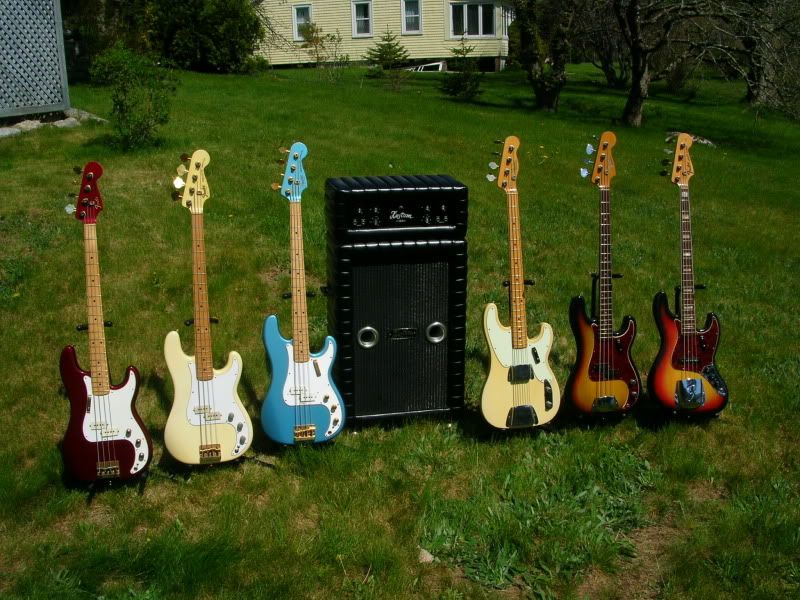 | | |
| --- | --- |
| Webtroll | 12-20-2013 07:14 AM |
---
I wasn't able to find one when I had mine, and a "tech" said it couldn't be fixed, but I use the quotes because after getting the bass back and talking to him I realized that he was either a) an idiot or b) just didn't care. How did I figure this out? When turned off one knob is a tone and the other doesn't work, he told me it was working but that the effect was subtle. He was outsourced through a store and I had to pay him to get the bass back, so I got scammed and as a result will never go back to Sam Bass Music (he was their tech and they backed him up). Have you looked into getting a 3rd party preamp?
http://www.bestbassgear.com/aguilar-...eid=9e39c70ff2
| | |
| --- | --- |
| audiorep2 | 12-20-2013 12:10 PM |
---
Thanks for the heads up. The Aguilar OBP 2TK looks good.
All times are GMT -6. The time now is

08:48 AM

.
Powered by vBulletin® Version 3.6.12
Copyright ©2000 - 2014, Jelsoft Enterprises Ltd.