OK, I'm a drummer and not a bass player. But I'm building a cheap bass kit with my 12 year old bass player. I finish a lot of drum stuff but never built a bass. It's a cheap kit but I just wanted him to start learning to work on gear and this seemed a good way to do it.
http://www.ebay.com/itm/DIY-Electric...item23244ea5fc
Problem is that it came with NO instructions. So far we've got the bridge placed and neck holes drilled. Now to take it apart and stain/finish. I need to start figuring out the electronics.Tons of wiring diagrams out there for PJ's but this one came with 4 knobs. Two have caps so I assume two vol, two tone? The P pickups are joined by a blue wire and have a single shielded output wire containing the bare shield and a white wire. The bridge humbucker has a white/red (twisted together), a black, and a green (twisted with bare shield).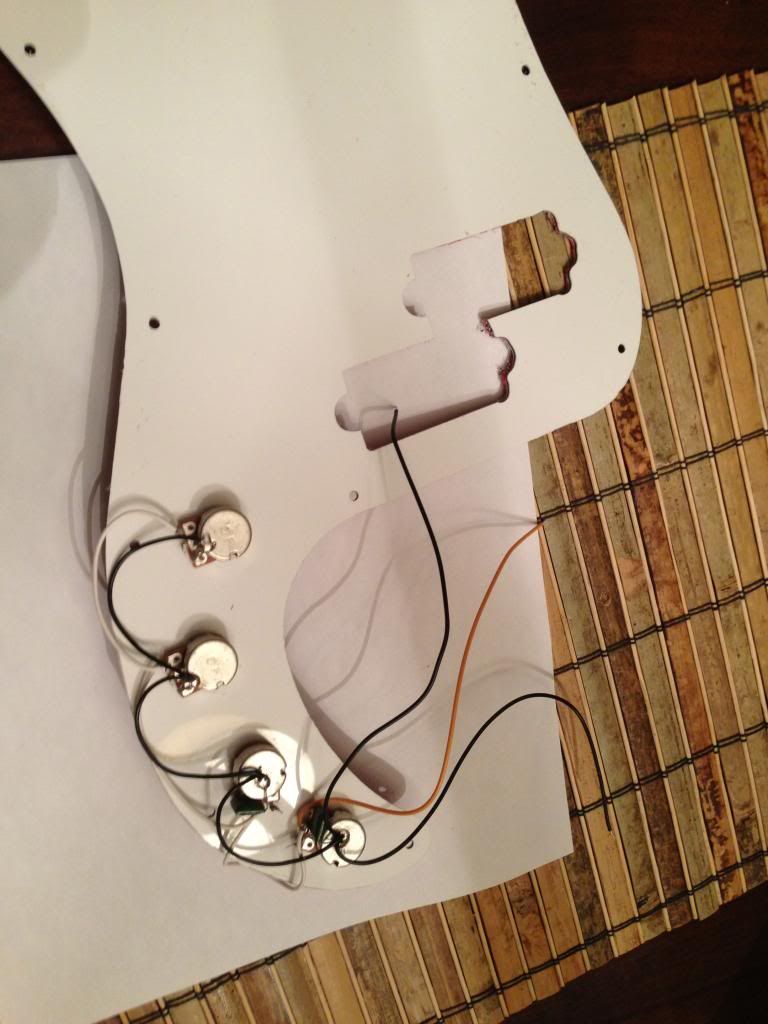 ANY help is greatly appreciated and thanks for letting me join the forum.