| | |
| --- | --- |
| Treadstone71 | 09-04-2013 03:38 PM |
---
How to: Wiring a Wilde P-46 into a Pbass with an S-1 switch

Hey everyone, just in case it's useful for anyone (I remember one guy with the same problem who never got a response), I successfully wired my new P-46 into the S-1 switch on my P.
The crude diagram below shows where to solder the wires, and as long as you keep the solder points clean and tuck the wires down past the S-1 switch, you're golden. I didn't even have to trim the leads, there was a ton of space.
Cheers all.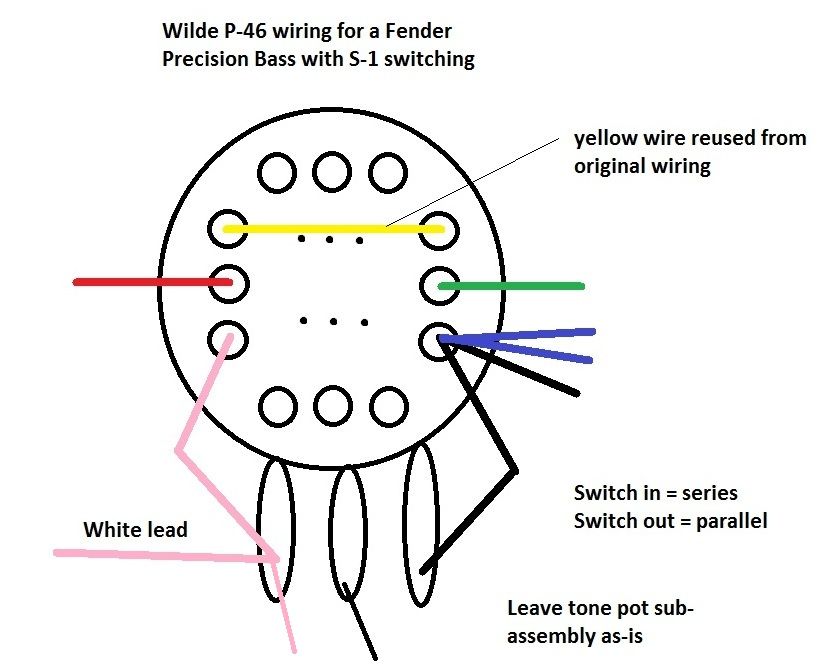 All times are GMT -6. The time now is

11:15 PM

.
Powered by vBulletin® Version 3.6.12
Copyright ©2000 - 2013, Jelsoft Enterprises Ltd.