| | |
| --- | --- |
| Treadstone71 | 09-02-2013 02:15 PM |
---
SOLVED: wiring Wilde P-46 into an S-1 switch

EDIT: I've figured out how to properly wire a precision bass with an S-1 switch for a Wilde P-46. Sorry for the rather crude diagram, but I've just confirmed it works properly.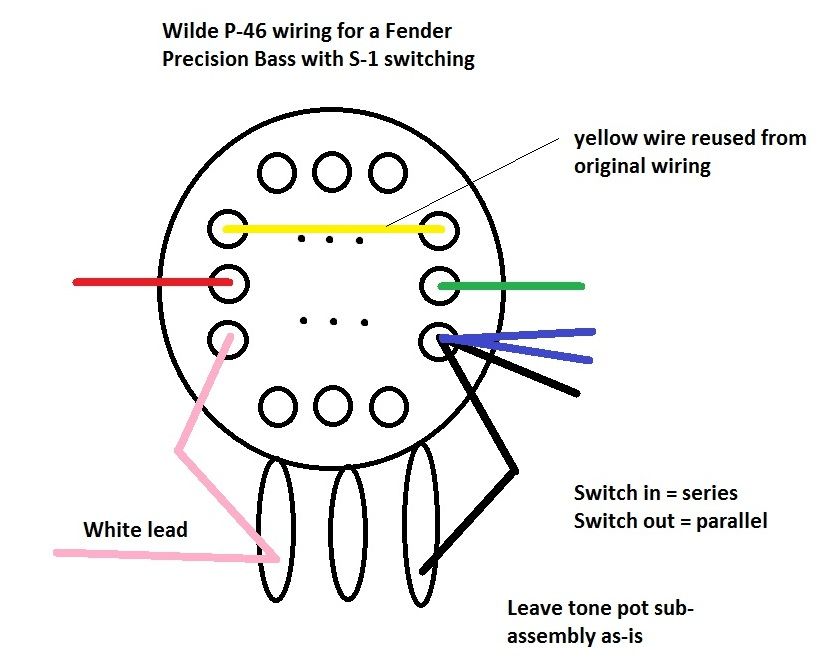 As mentioned, leave all other wiring alone, double-check your connections, and you're golden.
All times are GMT -6. The time now is

09:10 AM

.
Powered by vBulletin® Version 3.6.12
Copyright ©2000 - 2013, Jelsoft Enterprises Ltd.