| | |
| --- | --- |
| skinnypete | 02-25-2014 02:20 PM |
---
Rickenbacker Cheyenne 4004 Replacement Pickups

Can anyone recommend replacement pickups for Rickenbacker 4004Cii Cheyenne?

The stock pickups are humbuckers and I think a different size from the other models.

Thanks
---
You can put in Rick single coils.
---
Here's a Rickenbacker 4004 modifed with 2 toaster pickups, stacked pots, and turned into a 5 string. The toaster covers have been removed and the hb-1 gold covers were put on.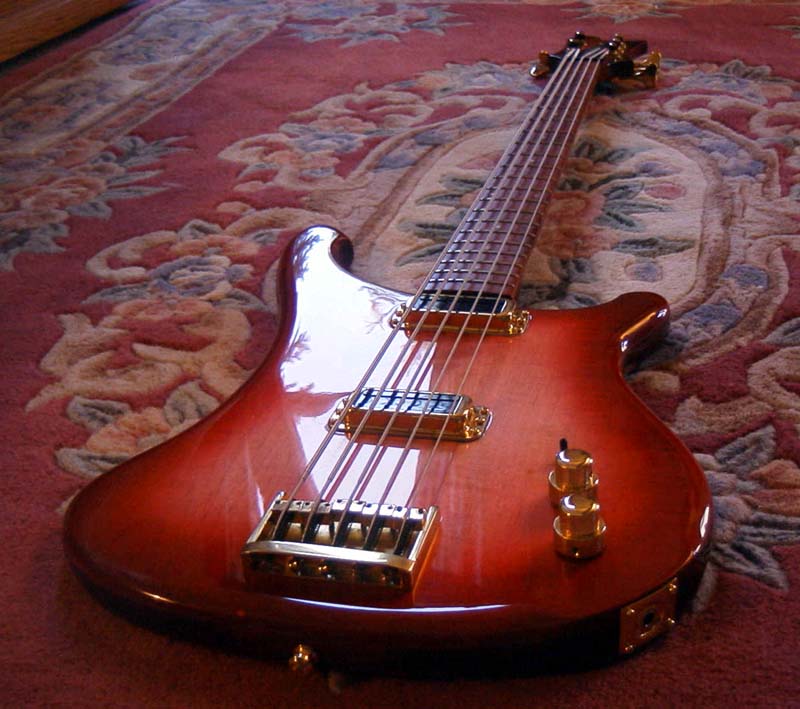 ---
4004 with singlecoil pickups.
| | |
| --- | --- |
| skinnypete | 03-05-2014 12:54 PM |
---
Thanks for the information. The bridge pickup on my bass failed. I ended up buying a replacement from Ric. The warranty only covered me sending the entire bass back to the Ric factory for repair. Anyway, these pickups look nice but the website states that the OEM covers would not fit the replacement pickup dimensions. I have gold hardware and it looks like the Classic Amp only offers silver.

One day I might just forget the covers and install a couple of Bartolini humbuckers but for now I just want to get my bass back in working order.
All times are GMT -6. The time now is

08:49 AM

.
Powered by vBulletin® Version 3.6.12
Copyright ©2000 - 2014, Jelsoft Enterprises Ltd.