OK, the title was confusing enough
- let's see if I can explain it better with more words
.
Three facts for you;
- I'm modifying my bass
.
- I know very little about electronics
.
- I am (usually) kind to animals
.
Armed with these three facts, it is my belief that at least one of you will take pity on me and offer me some equally factual info about how to achieve
this
...
I would like to do the following, with the following ...
My bass has a hum-bucking pickup, wired to a 9v (active) tone circuit with bass and treble pots. It also has a push/pull pot on the treble control ...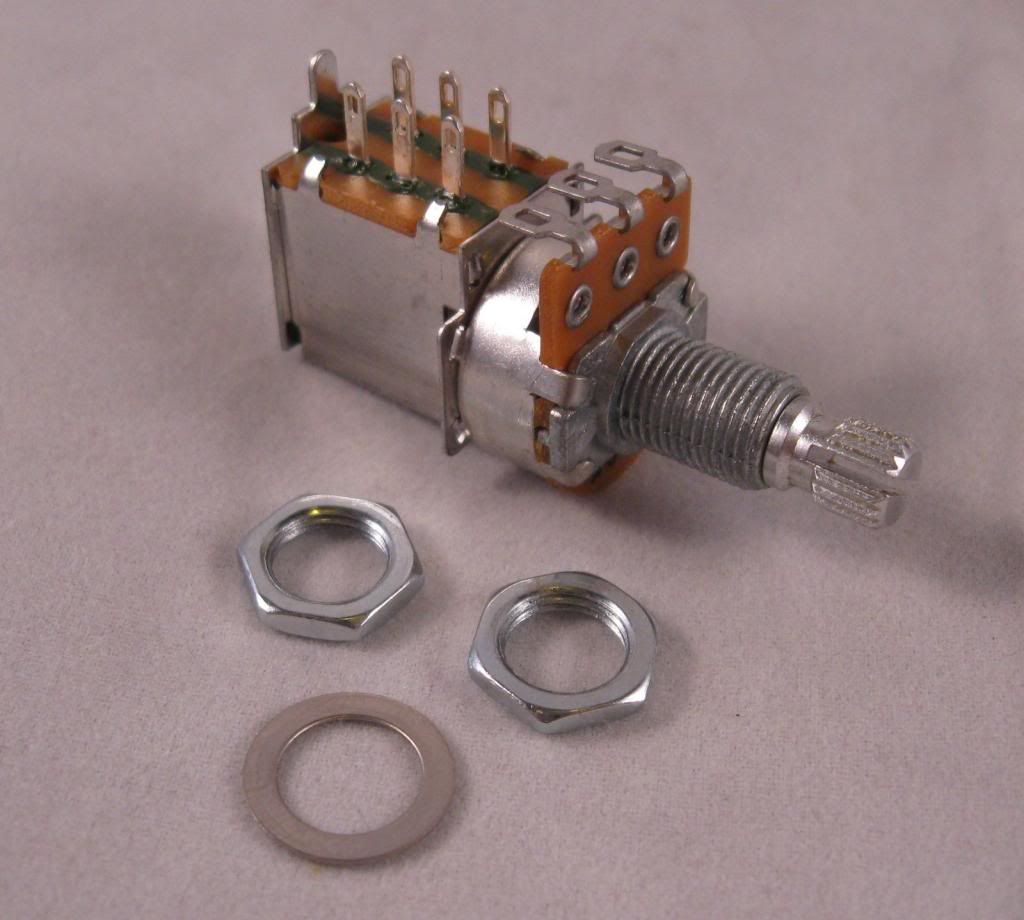 ... and a spare 500k pot, courtesy of this stacked (volume/tone) pot, the top half of which is being used as a volume control ...
What I would like to do is this: Find a way to build a 'passive tone' circuit (like that on a Fender P Bass) to connect to the 500k part of the stacked pot and use the push/pull pot to switch between the passive and the (current) active tone circuit
.
What do you think? Is this possible? Could I build a simple, passive tone circuit and cut between that and the regular active circuit, by pulling up the push/pull switch on the (treble) tone control and adjusting the outer ring of the vol/tone pot to dial in the passive tone
? If so, HOW!???
All (sensible) answers welcome
!