| | |
| --- | --- |
| ad9000 | 12-05-2013 04:54 PM |
---
EA Doubler SORRY, REPOSTED IN CLASSIFIEDS

If you're reading this, you probably already know all about the Doubler, but if not, it is a very smartly designed "Swiss Army Knife" amp for double bass. It is a great sounding, uncolored unit with ample power. Feature-wise, I've found the mic in, phantom power, notch filter and phase control to be extremely useful, as well as the footswitch-activated channel switching for upright/electric gigs. The two channels also work great for combining a mic and pickup. I haven't been using the amp very much since I simplified my setup, so I'd like to pass it on to someone who will get some good use out of it.
The amp is in flawless condition, cosmetically and operationally. I did replace the rubber feet with similar size stick-on ones, as the original grommet-attached feet kept popping out. I have the manual, which I will of course include with the amp.
$575 firm shipped within the continental US.
I'll knock $15 off the price for local pickup (I'm in S. Orange County, CA)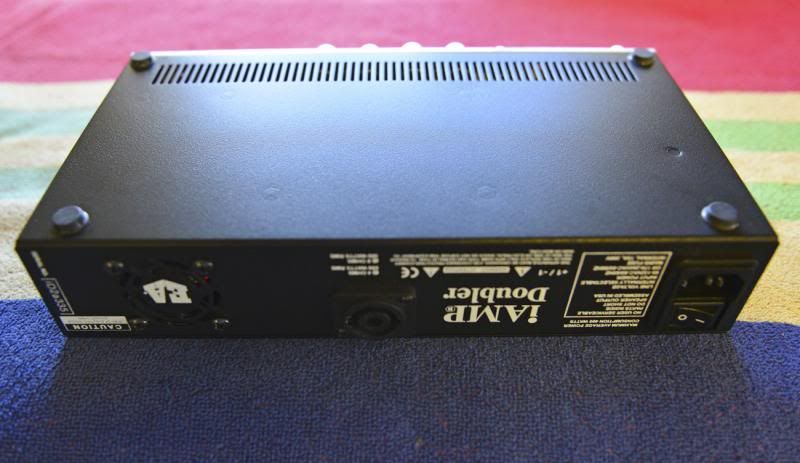 | | |
| --- | --- |
| ad9000 | 12-05-2013 05:05 PM |
---
Moderator: please delete this thread. I've already reposted it in the classifieds where it belongs, and I can't figure out how to
to delete it myself. Thanks.
All times are GMT -6. The time now is

10:37 AM

.
Powered by vBulletin® Version 3.6.12
Copyright ©2000 - 2014, Jelsoft Enterprises Ltd.