Edit: I was testing the DI, I should have said that in my subject line.
Just an excuse to show a pic of amps I've acquired recently which I cannot keep - too many.
It was a great night testing these amps and the Zoom B3 DI for tone tonight. So here is a quick pic before I go to bed.
Any guess on my winner? Knobs are right where they sounded the best to me after three horus of tweaking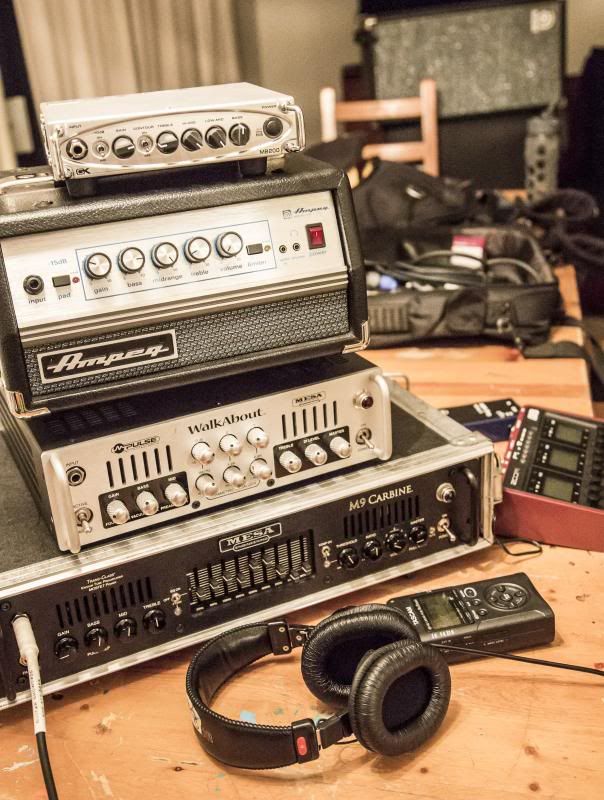 Good night/morning, Happy Friday and I hope you all have an awesome weekend.
EDIT: for typos and... The winner was the M9 for tone, to my ears, but i was getting a hum I need to solve. Next I really liked the Ampeg. The GK next, ranked third. The Walkabout is a little slow and throws me a bit and seemed to kill the tone of my bass. But I just got it and still need to play with the band through a cab before I make too many decisions on the WA. Maybe my ears had gone flat by the end of the session because the previous night, the night I got the WA I though the DI sounded really good.
-Bob