havent really been logging on for a while or following, been quite busy with other stuff going on, but i figured id throw my latest build up here since its a kind of off the wall design loosely based on one of my usual standard shapes, changing the horns around a bit. not qute sure if im going to inlay the neck, as i hate covering up nice snakewood, but i have inlaid my snakewood boards and they look beautiful just the same. the padauk, walnut, and snakewood used in this build is about 25 years old and quite possibly older since thats when i acquired it. the padauk neck through blank i made a long time ago, and never finished it so i figured it was about time. thats why you dont see the process of that part here, though i probably have some old pics of building it somewhere. i know im leaving a bunch of the roughed out pics out here, like before shaping the neck/body joint, hollowing out the control cavity, etc. sorry.
i hope you like it, i know and understood before altering the horns that it would be hit or miss with some people being how the horns totally make the normal shape of my bass into something totally different. this is usually what they look like. this is also a flat top while i usually radius them.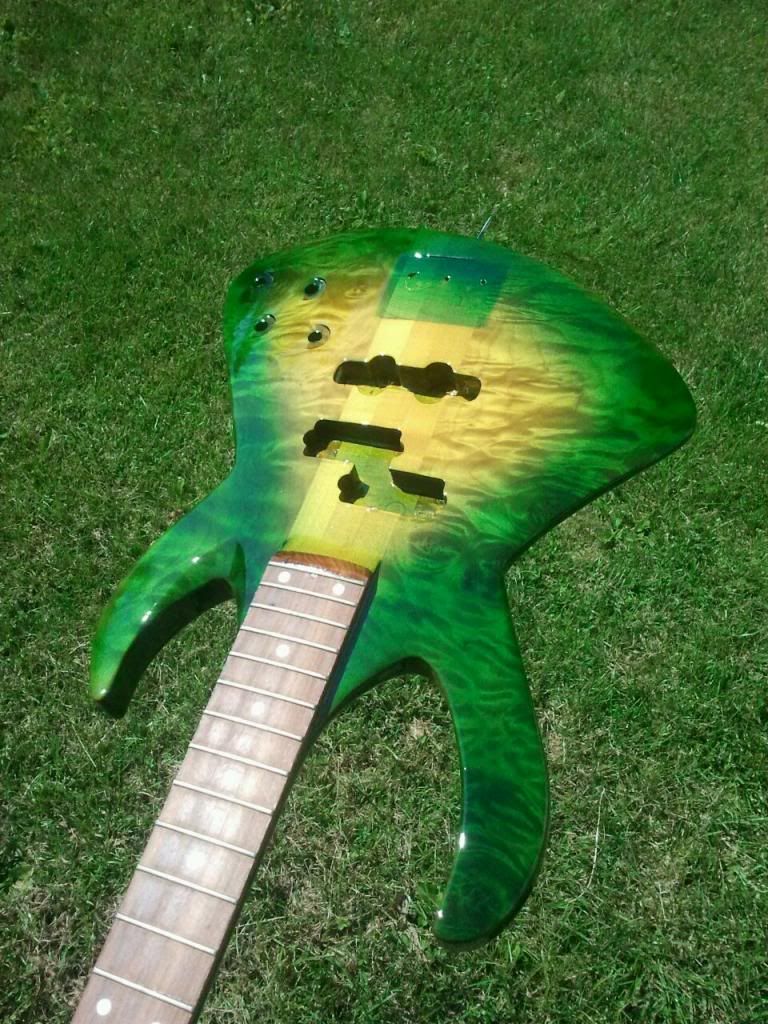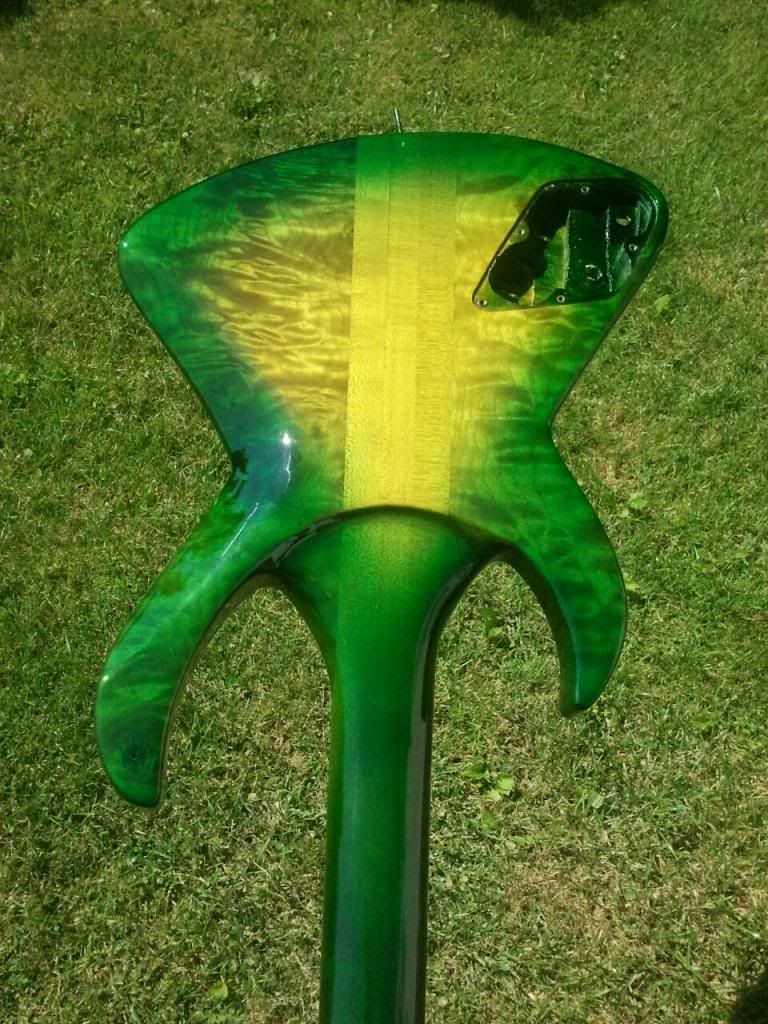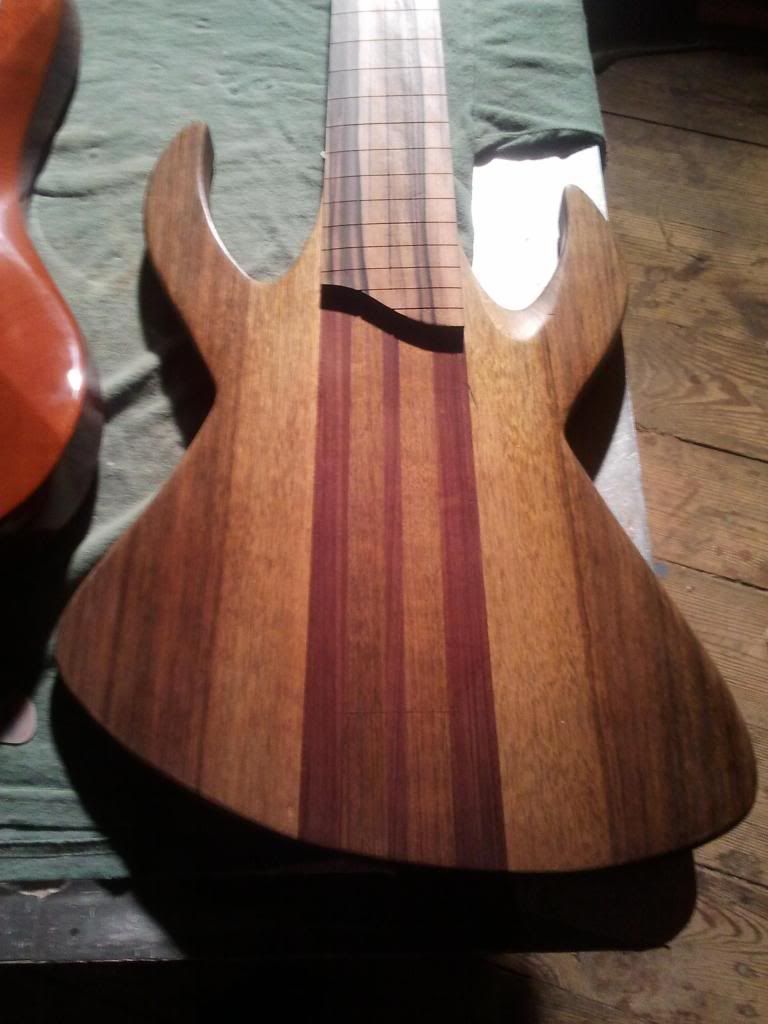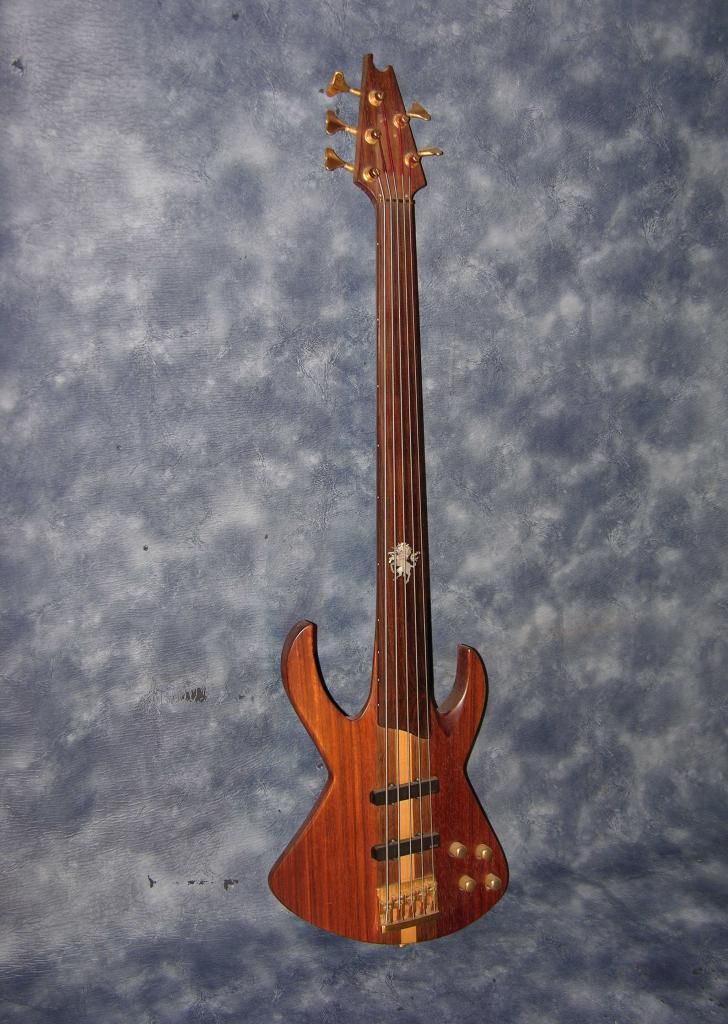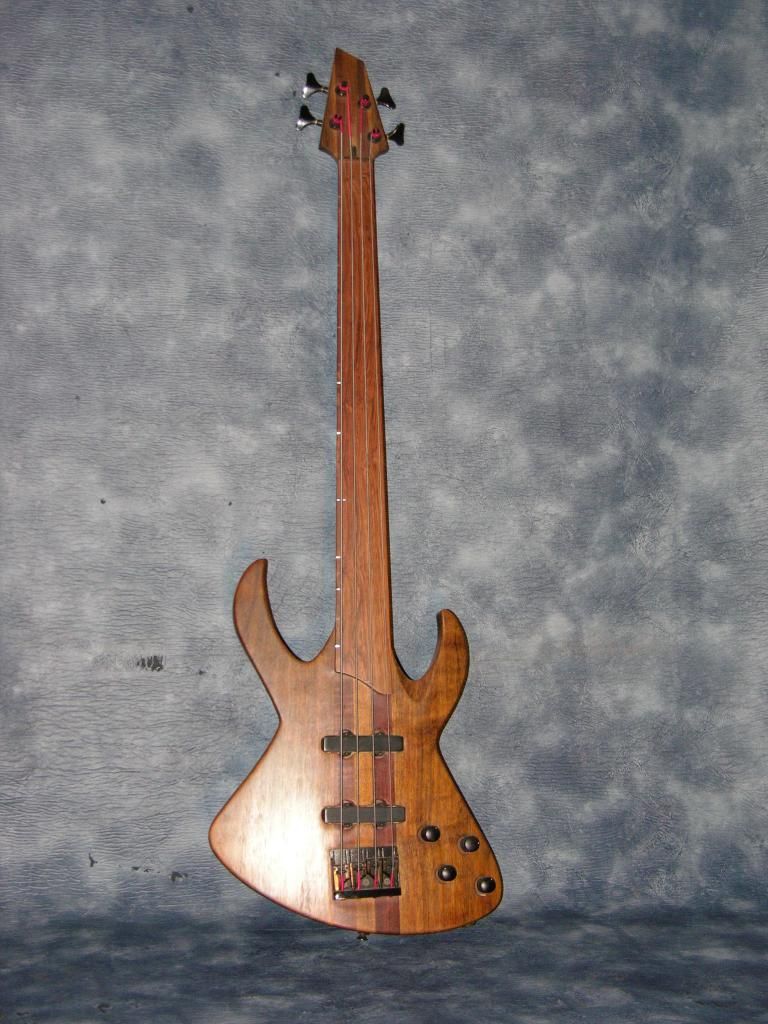 anyhow, heres the new build, let me know what you think!
figured maple top before splitting. i made 2 tops out of this 6/4 piece i found. its about 12 wide and 32 long. some voids to fill, but most dont end up on the top, the rest i can cut into headstock caps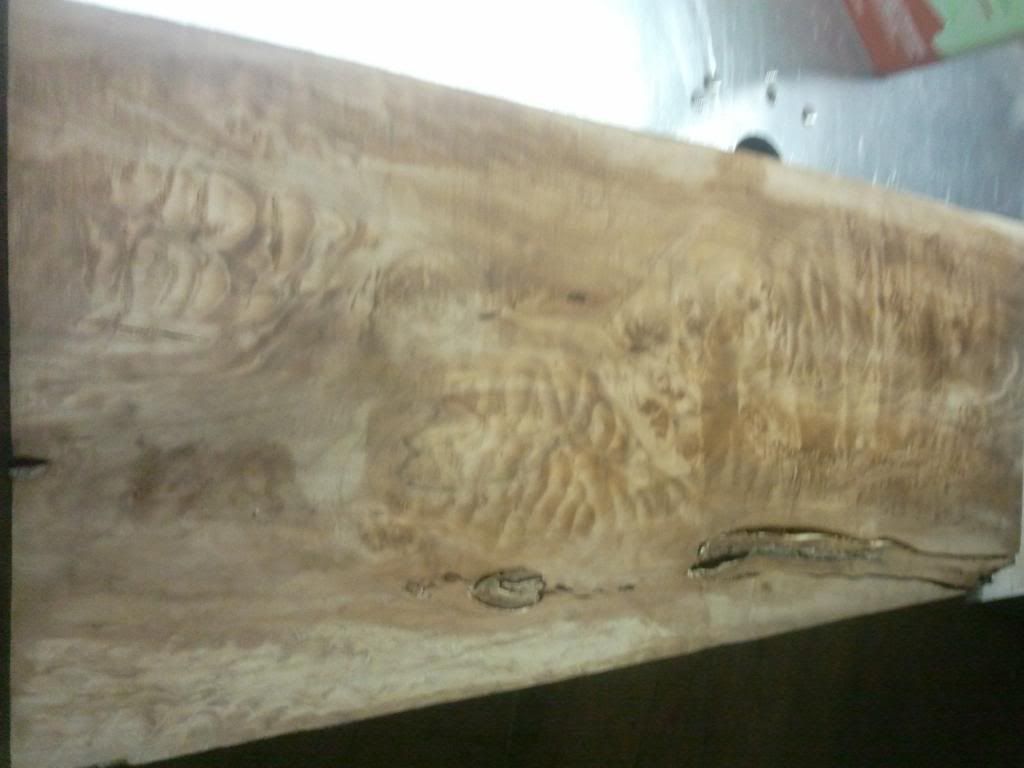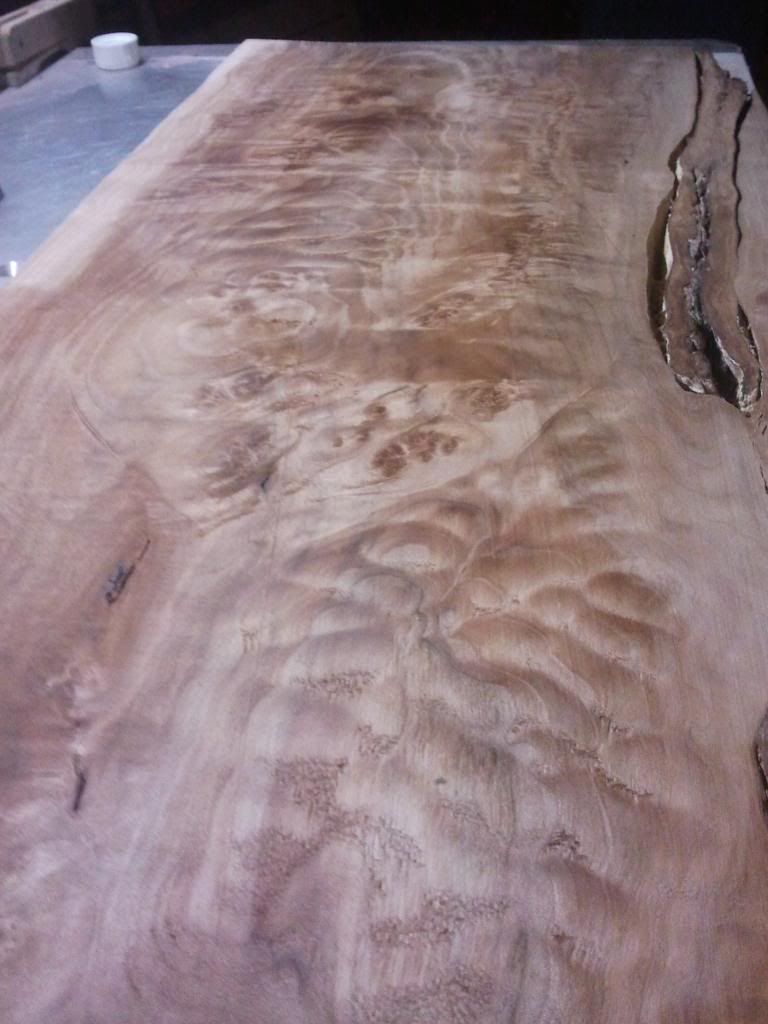 top split and shown against the neck blank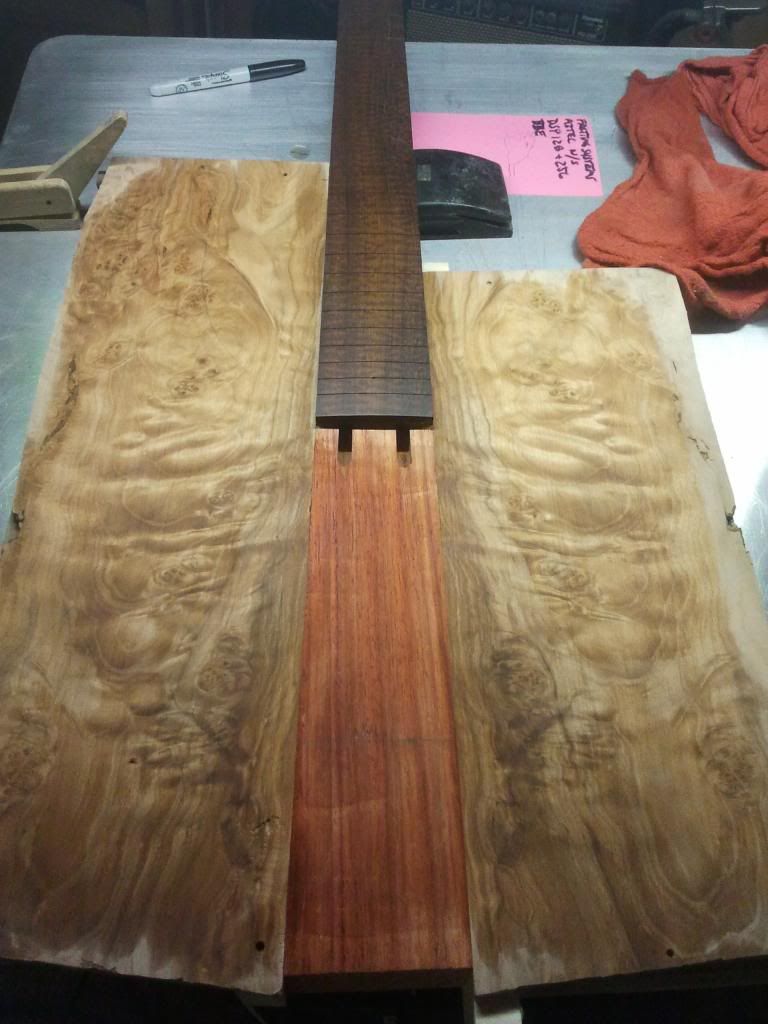 back will be walnut sides with flame maple stringers against the neck blank
shape traced on top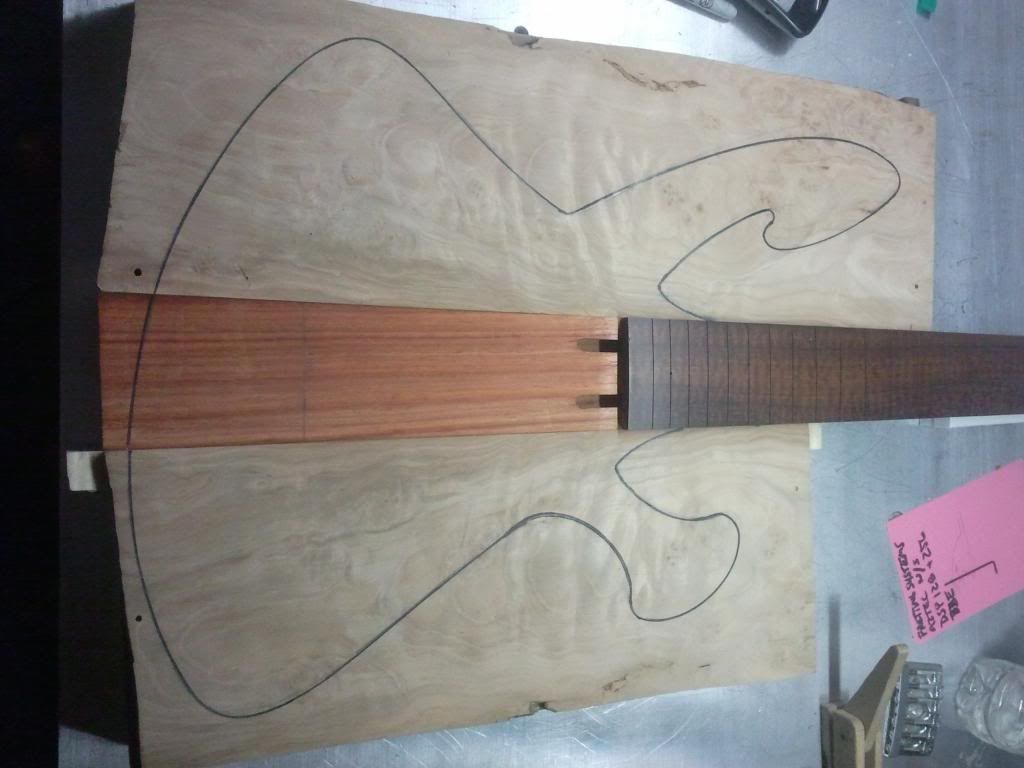 horns roughed out and sanded to make it easier on life after glue up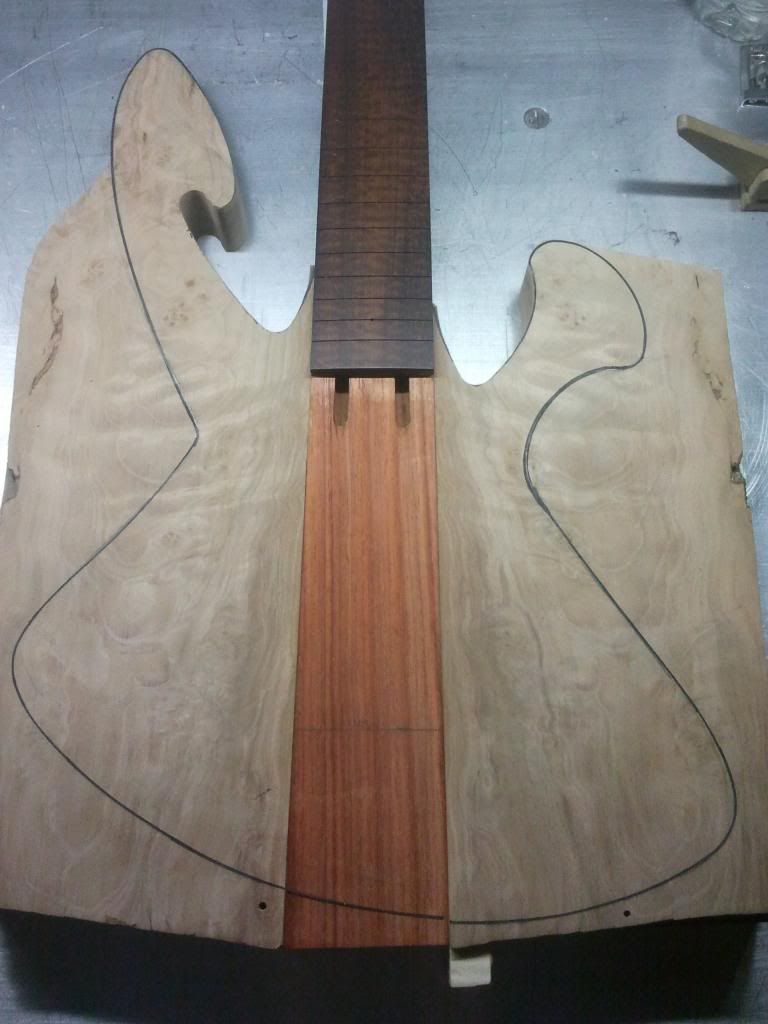 glued and clamped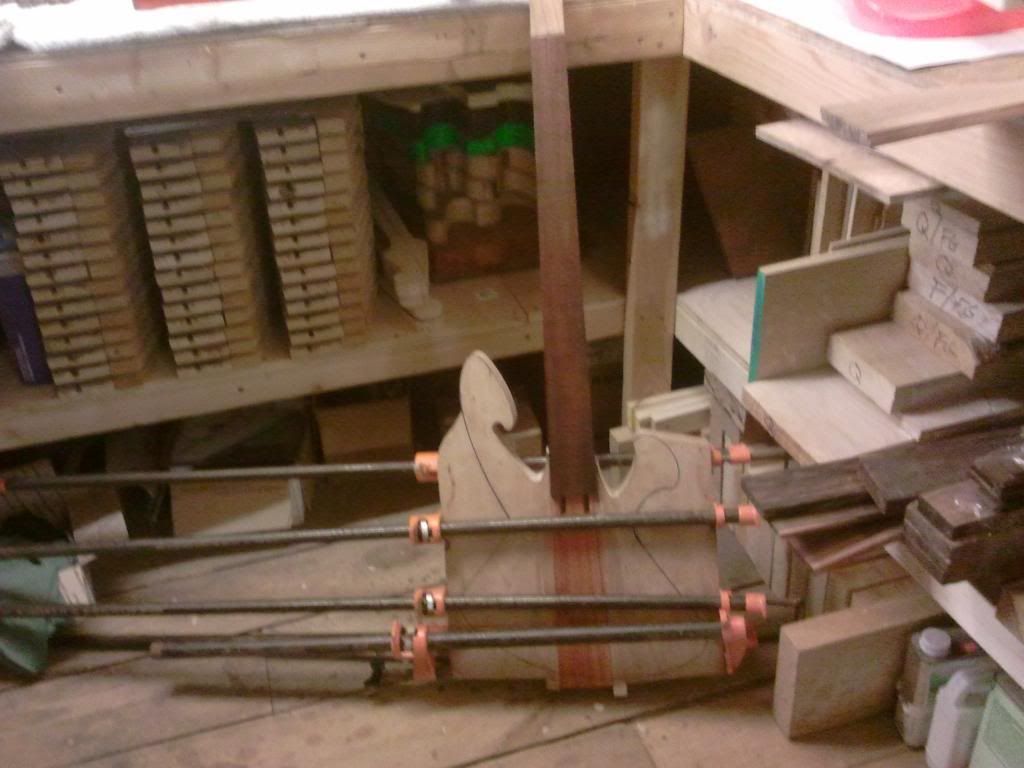 shape cut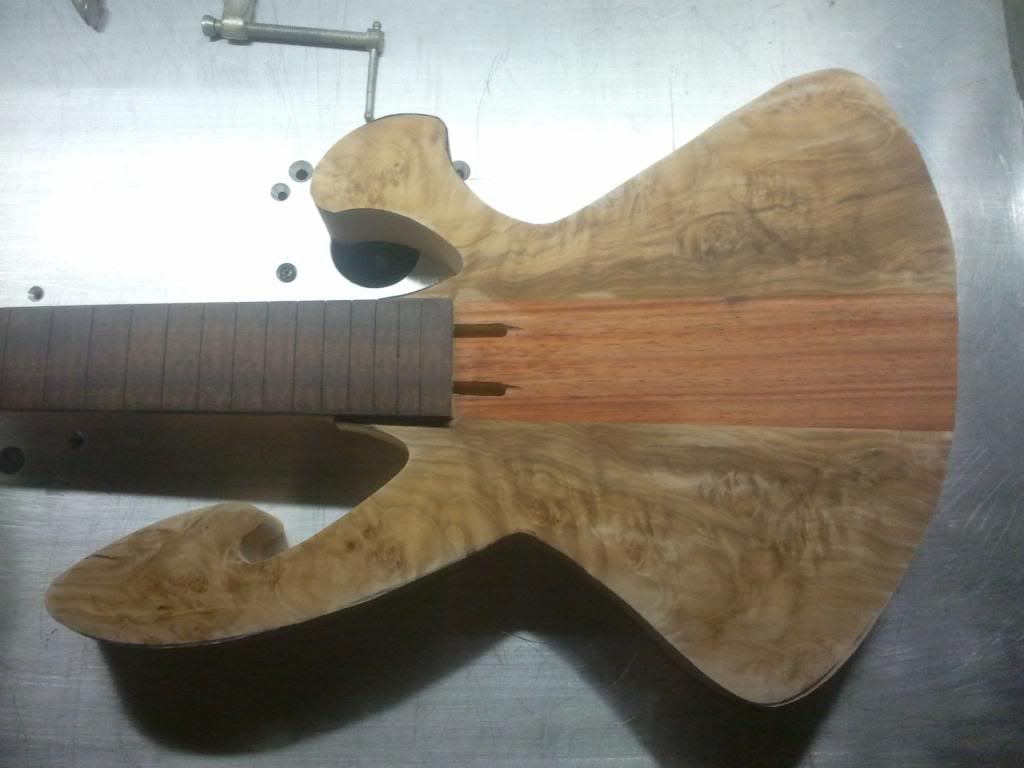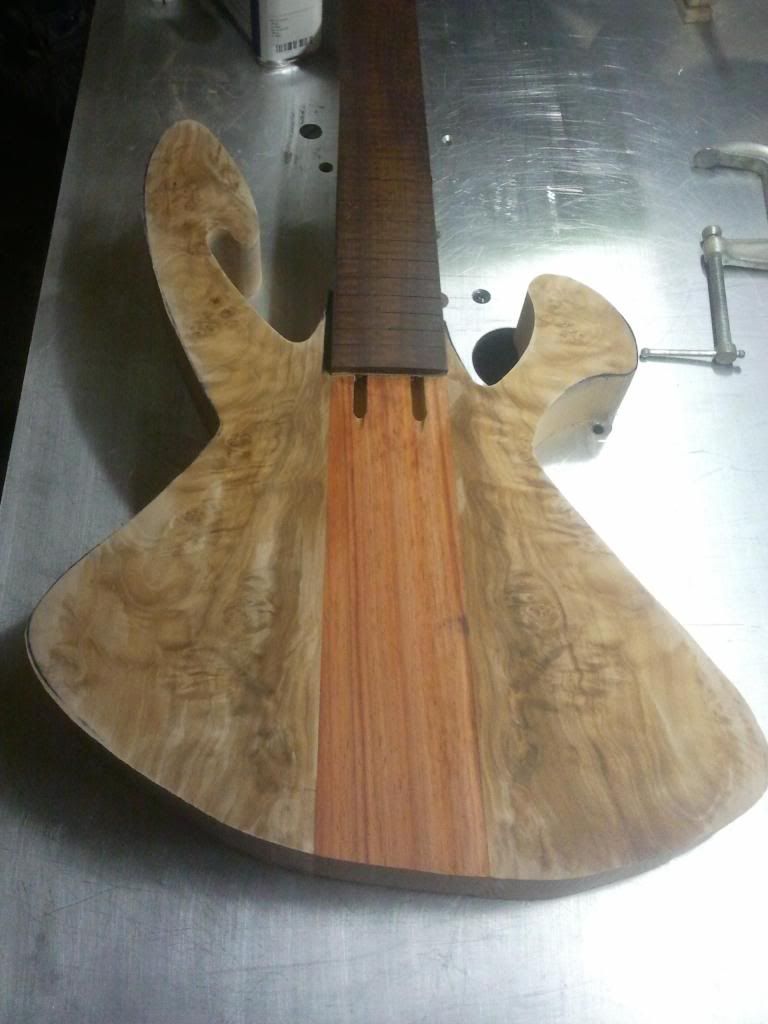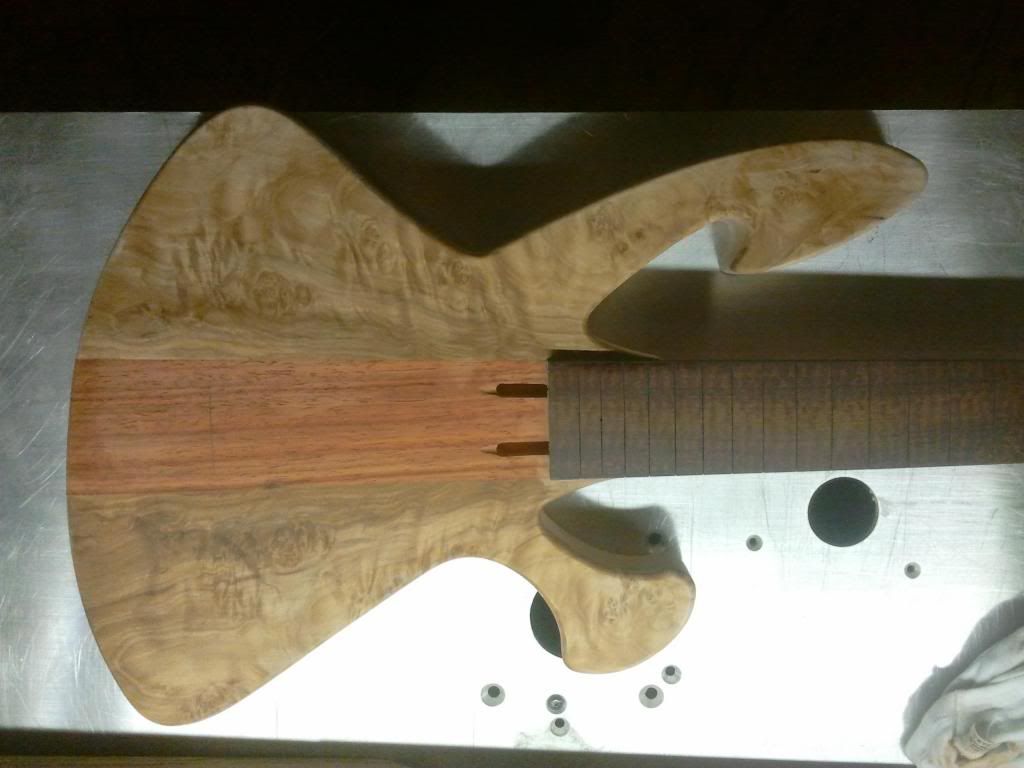 back shaped and edge radiused, neck blended into body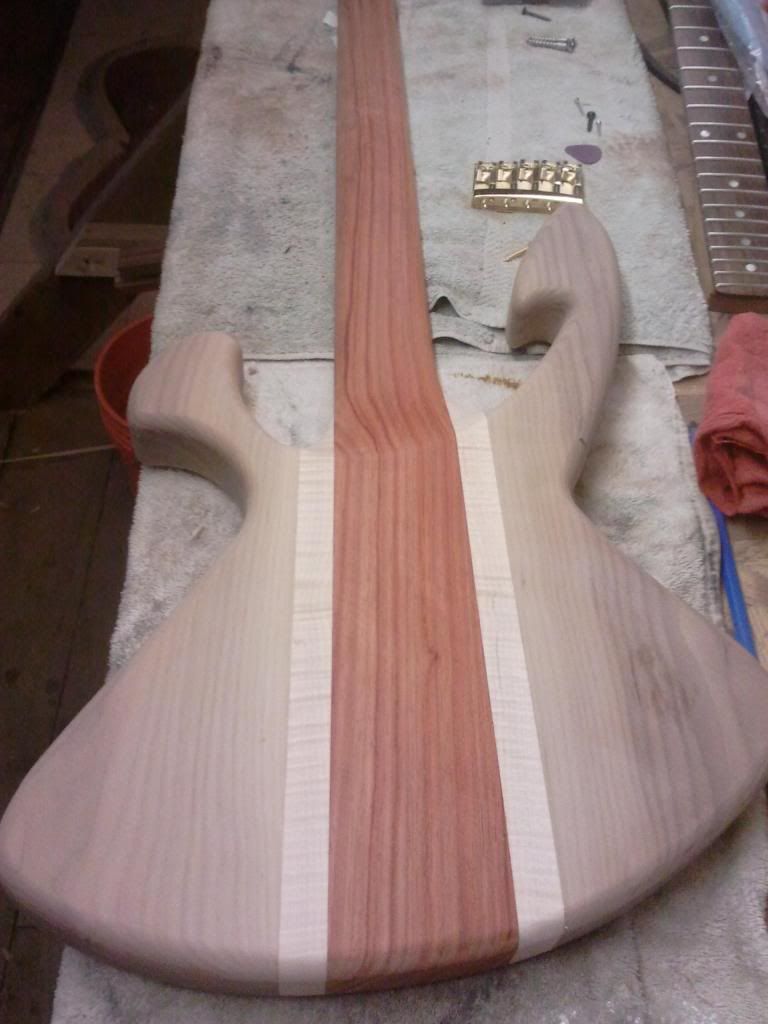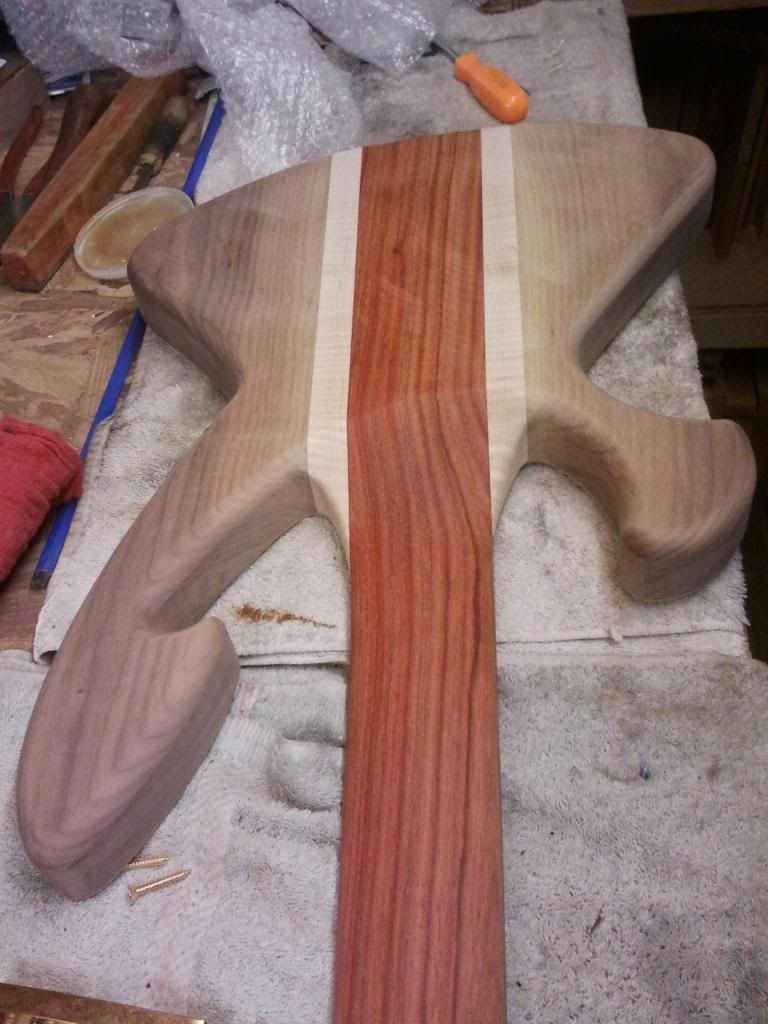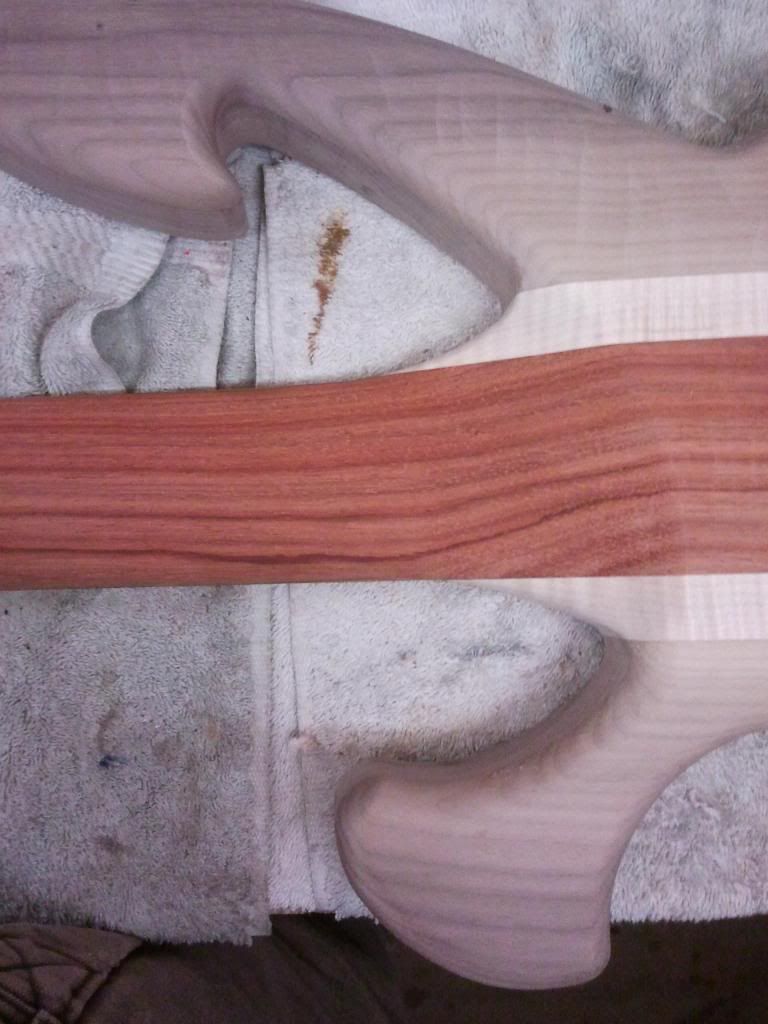 top edge radiused, sanded, couple coats of gunstock oil applied and sanded off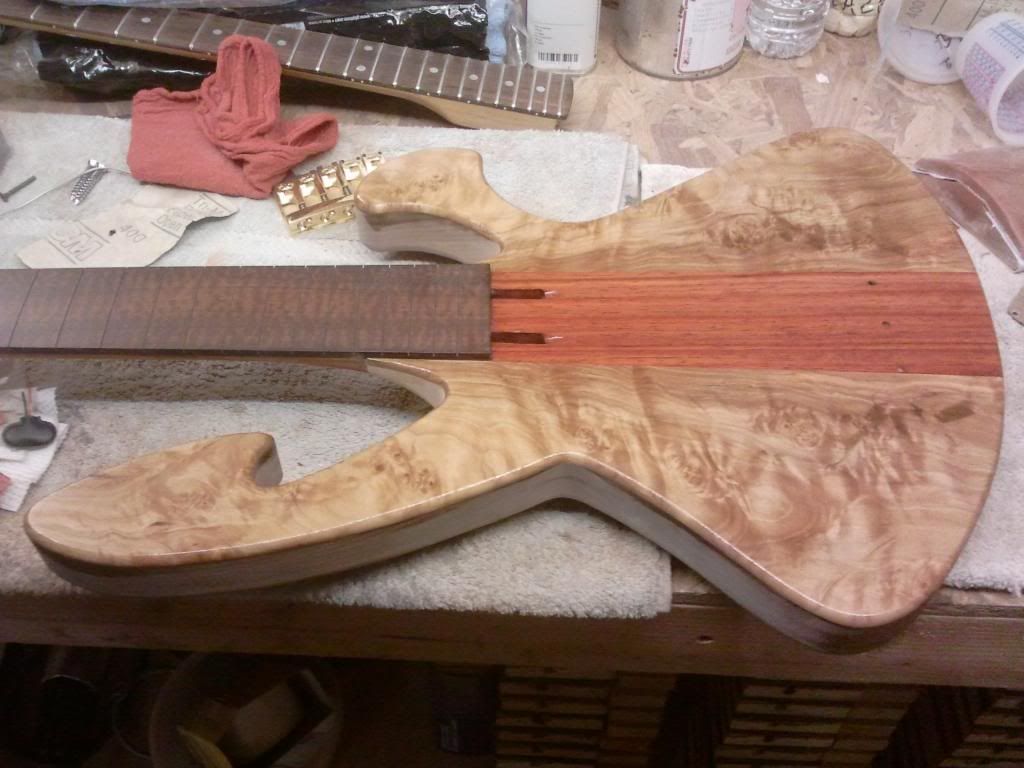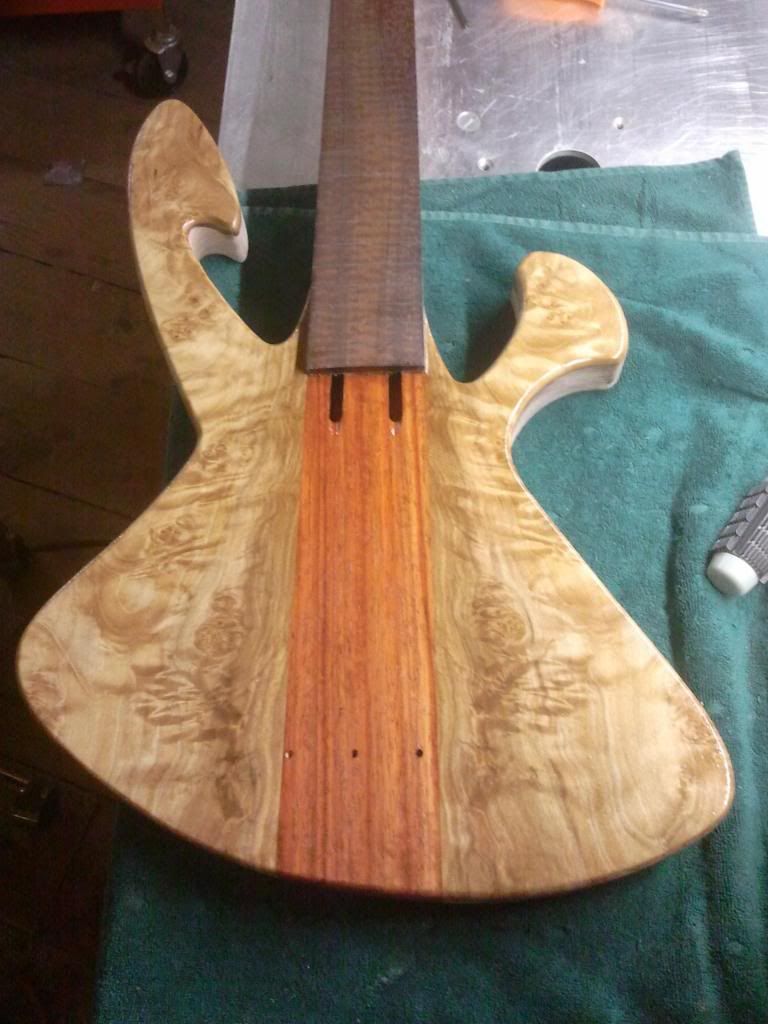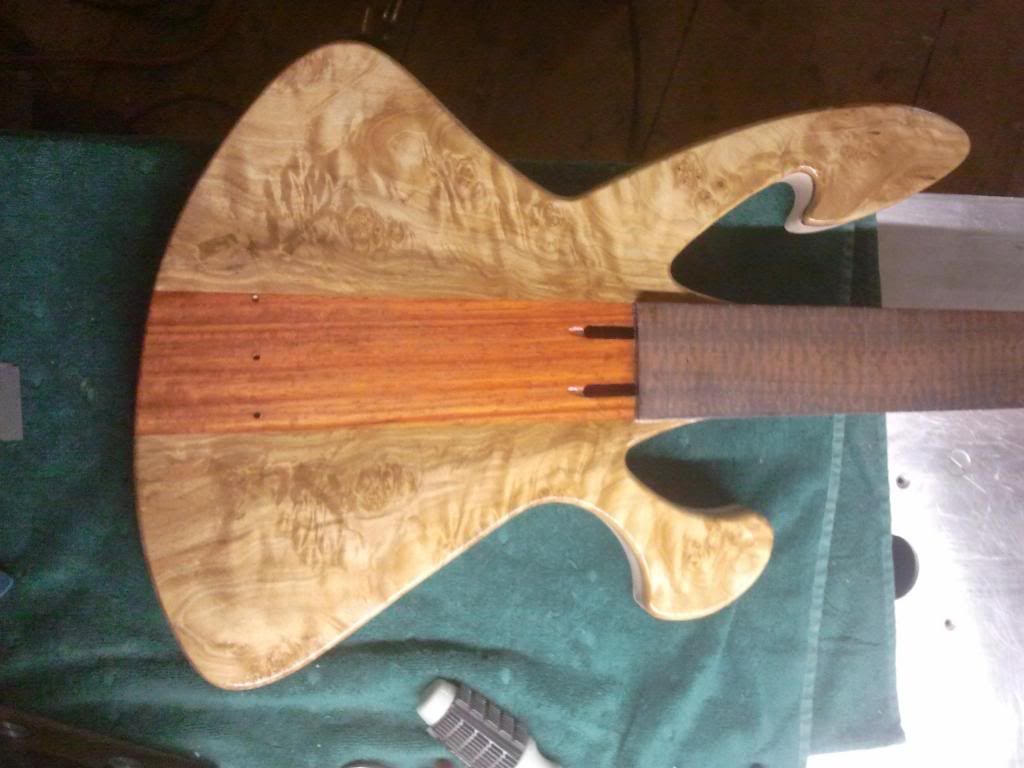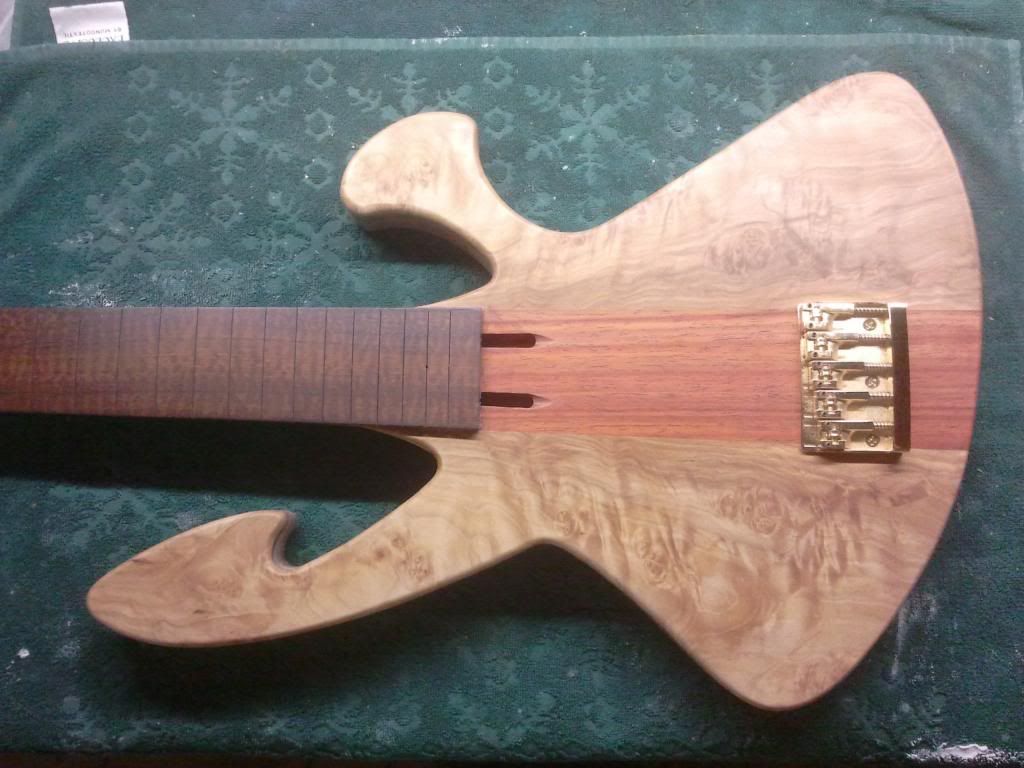 control cavity partially complete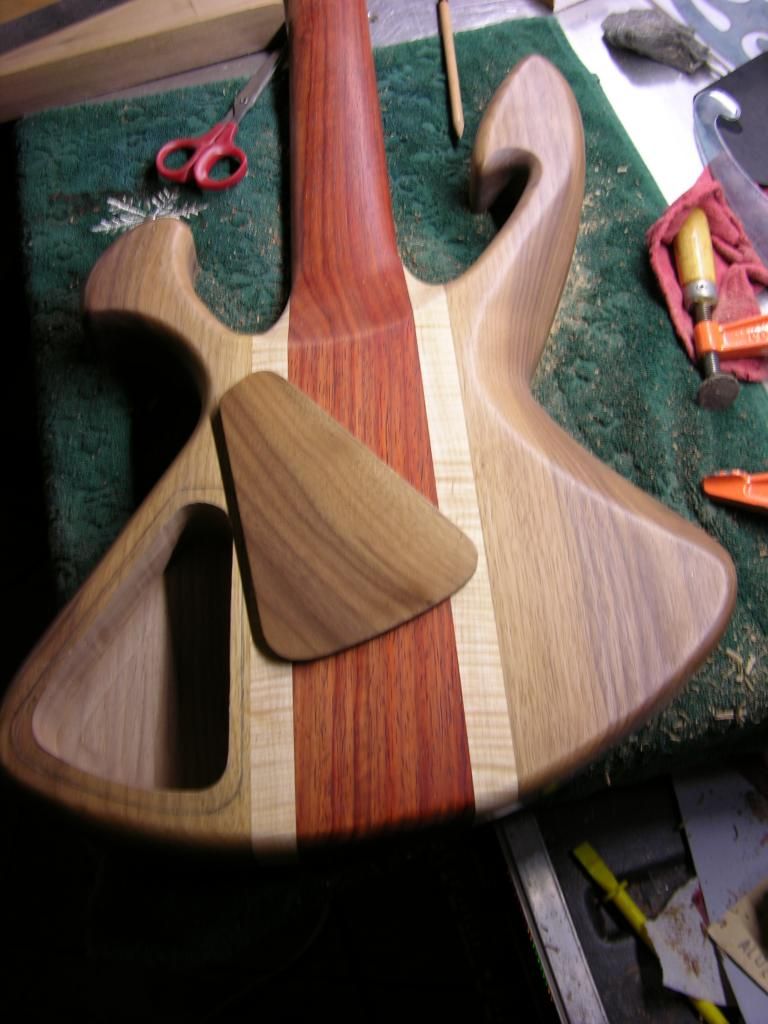 and completed
top with control knobs laid out, possibly not what will end up on it, or might.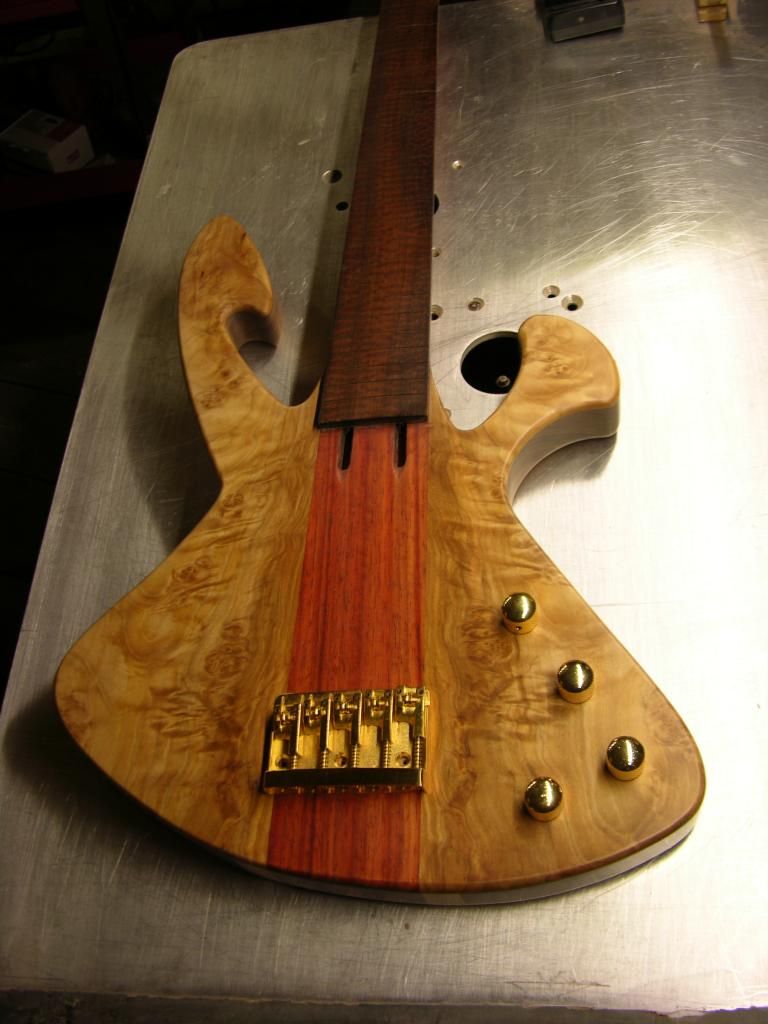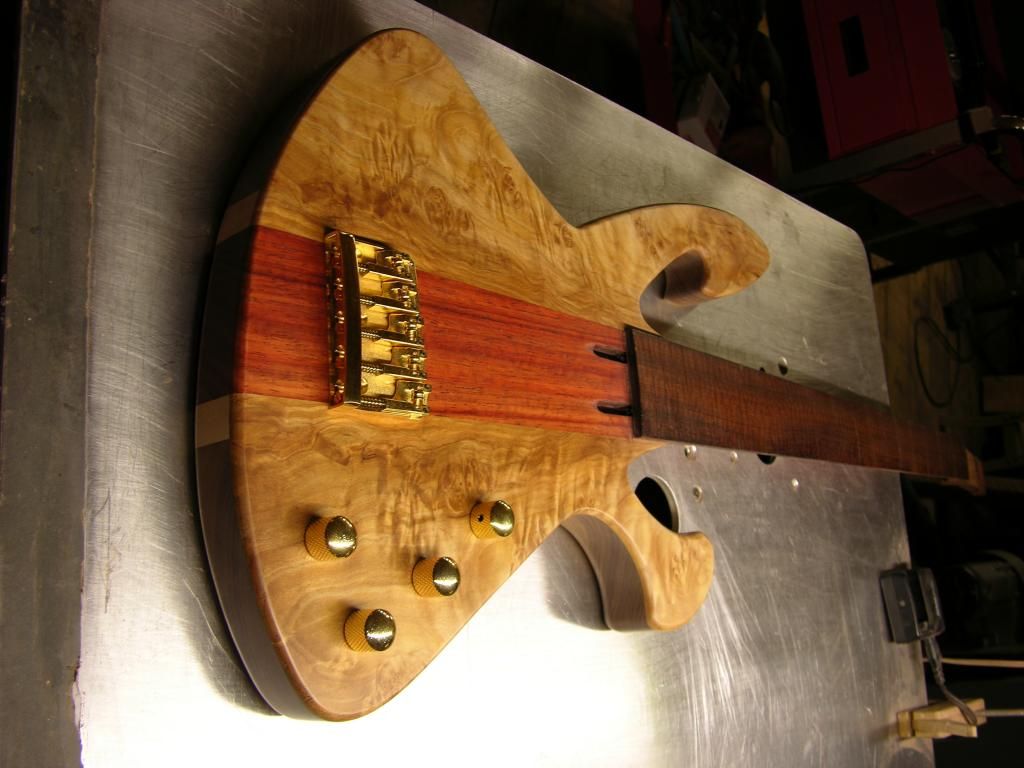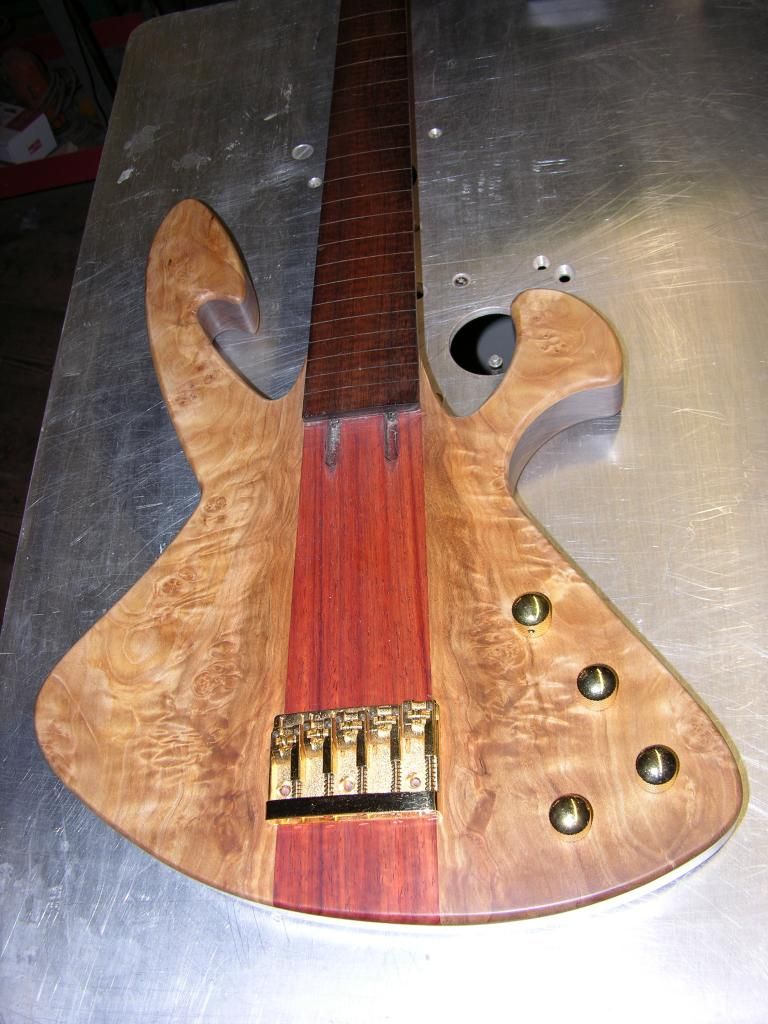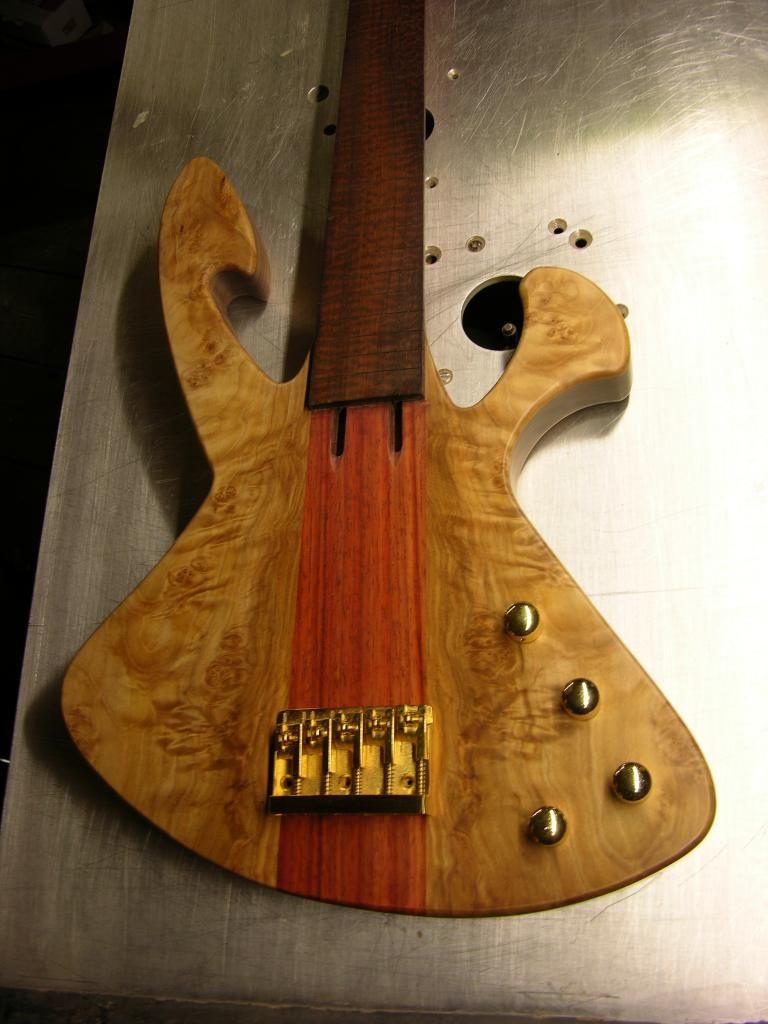 a better look at the snakewood board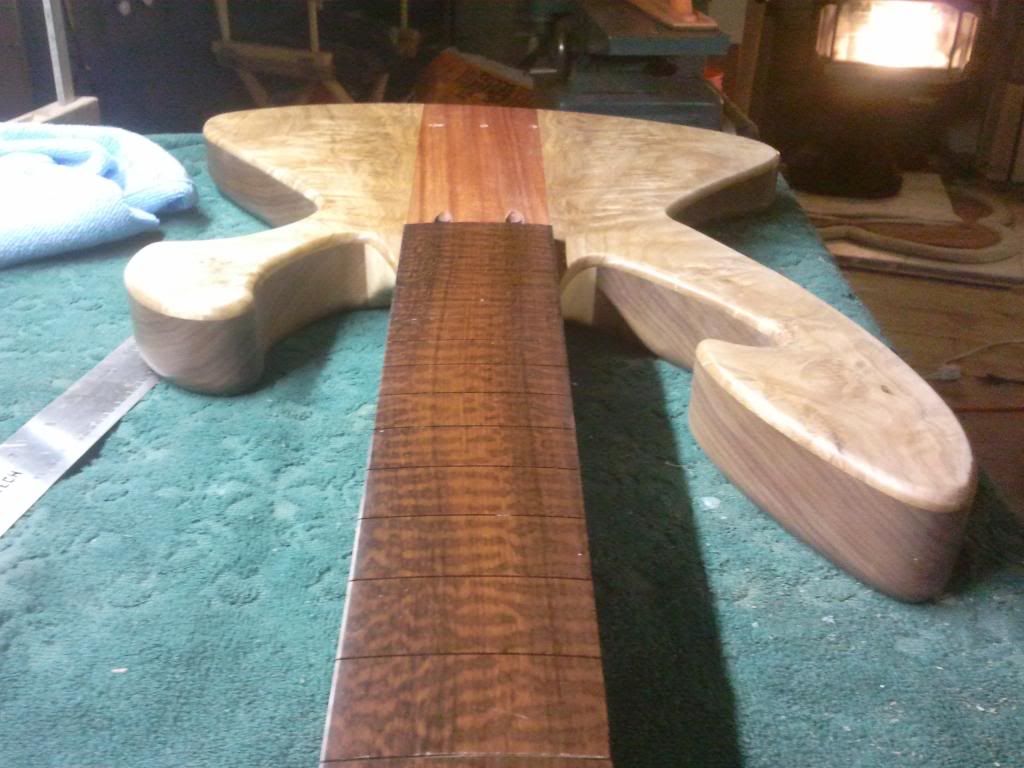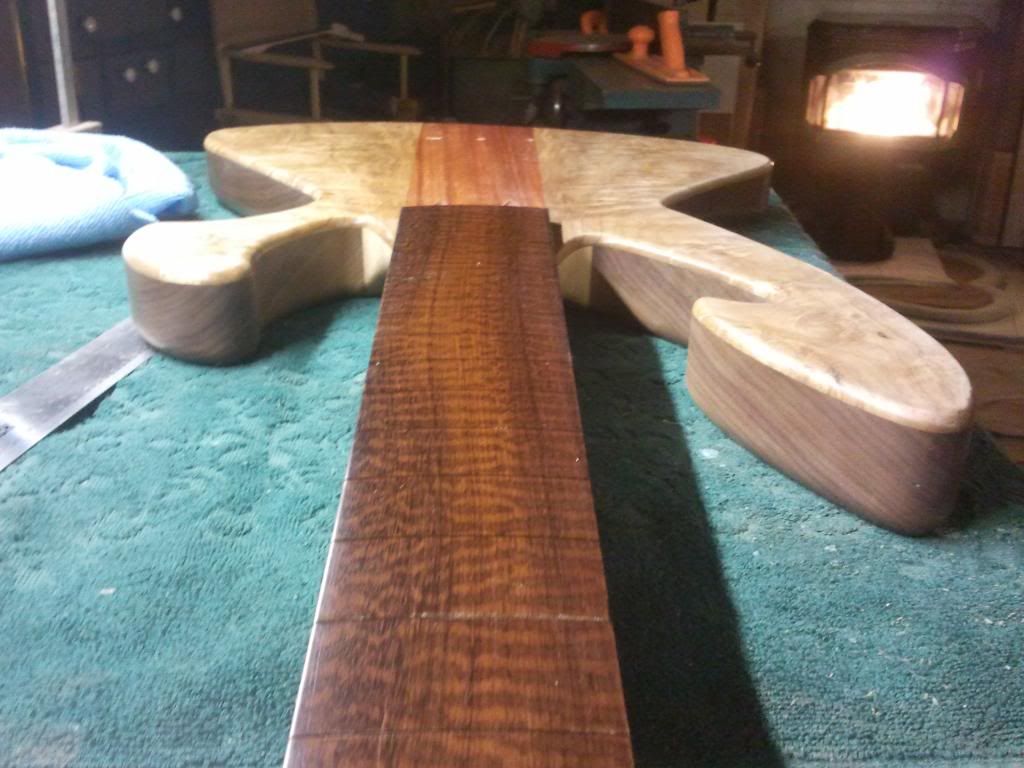 almost there, headstock ears were glued on last night, ill probably do the cap today, and a back laminate. frets n pickups are about all thats left after that. then some more gunstock iol and maybe beeswax, some polish and a tune up. this isnt commissioned, im just building it between other stuff because i need to have some things on hand. it sucks when a nice piece goes out the door and a customer comes by and you cant show them!