| | |
| --- | --- |
| Matteo Marziali | 10-24-2013 04:49 PM |
---
Baby Rainbow Bass 24" scale

Hi my friends!
This is my new project, a bass for my 5yo son. I hope to finish it for Christmas!
Last year he ask me for a guitar with rainbow colors, so i used this CT rainbow as ispiration.
I started gluing togeter some veneers with Padouk, Silver Oak, Mahogany and Walnut boards.
After gluing/cutting/gluing/cutting/gluing/cutting/gluing..... here is my rainbow top:
I glued the top on a Mahogany board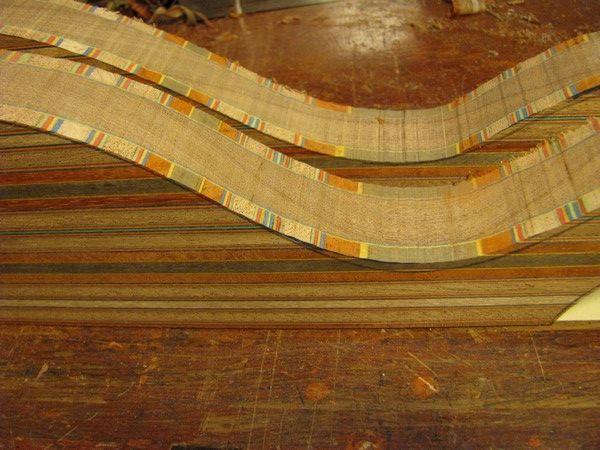 Now i need to decide what to put in the middle.
I can use Padouk, or Spalted Alder.
Probably Padouk is more colorful, but this piece of Alder come from a tree cutted by my father.
This could be a beautiful choice: GrandFather->Father->Son....
This is a 24" scale bass, BUT in future i can easly turn it in to a guitar, i just need a guitar bridge, two machine head, and a new nut.