Managed to squeeze in some lab time over the holiday and I've got some pics to prove it.
The next order of business was to attach the neck. In solidarity with Mr. Habraken I decided to use some old ferrules I had laying around and some nice fat screws.
First the holes are located and drilled.
[IMG]
[/IMG]
The heck heel is transferred to the neck with a pencil to avoid shaping past the heel transition.
[IMG]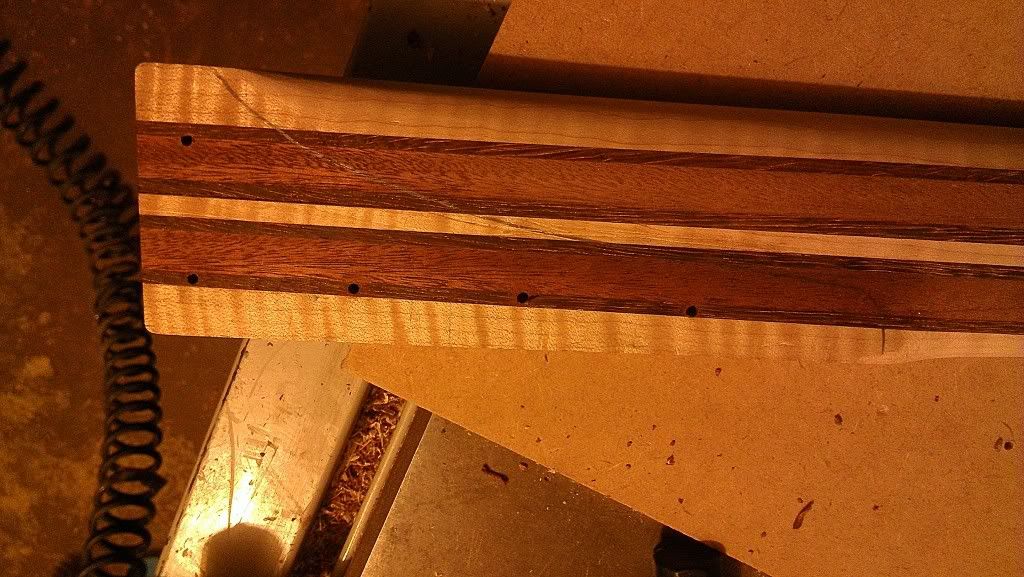 [/IMG]
Once the holes for the ferrules are drilled I tap them in with a hammer and attach the neck.
[IMG]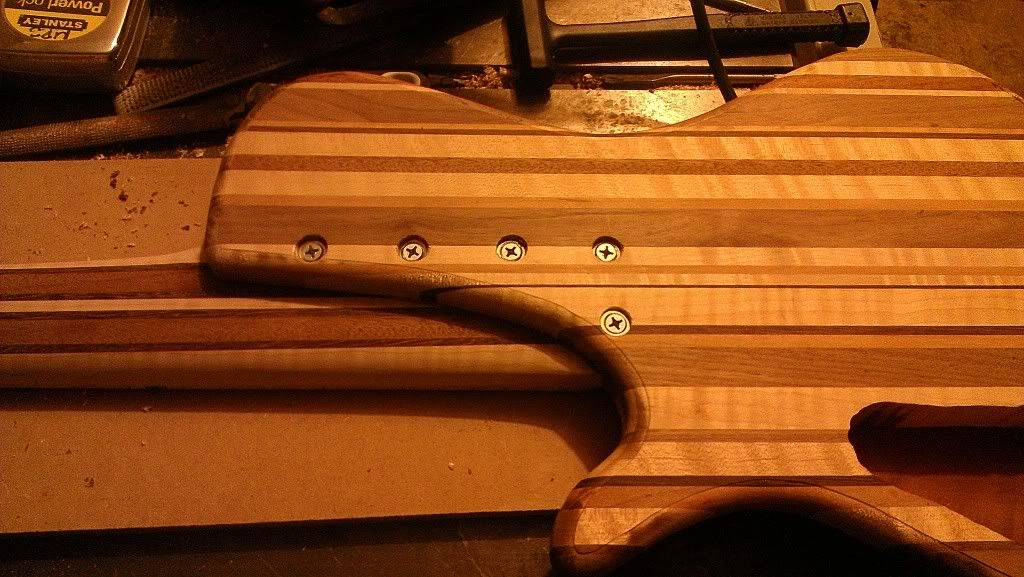 [/IMG]
Once the neck is attached the bridge can be located. The tuners and bridge are from last year's Mad Scientist bass. This bass will keep the satin hardware and the fretless will get the black hardware it deserves.
[IMG]
[/IMG]
Next I locate the tuners and drill out the holes.
[IMG]
[/IMG]
[IMG]
[/IMG]
I used a piece of ziricote and cut it to size for the nut. A few drops of CA glue it in place.
[IMG]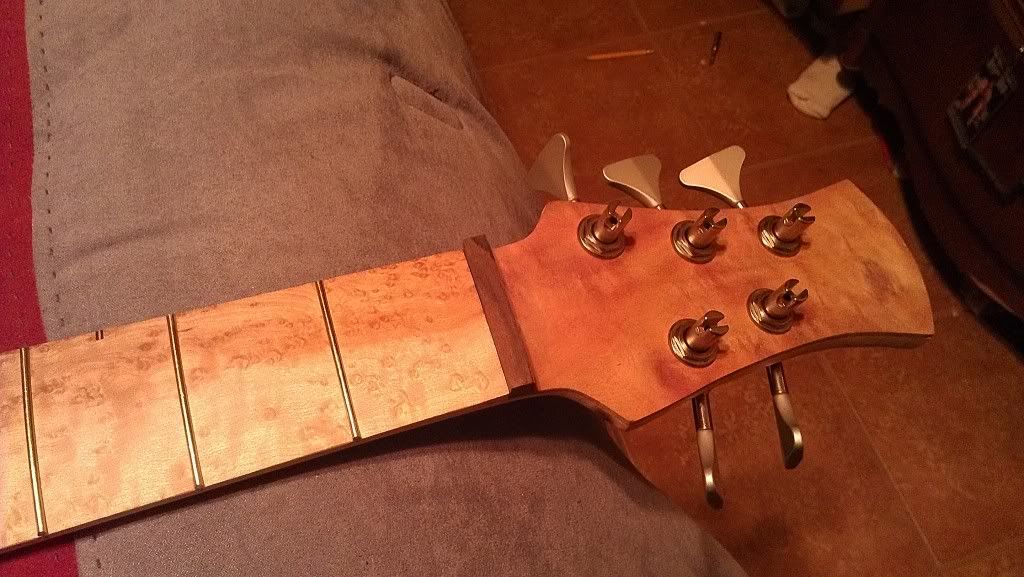 [/IMG]
A little work with a rasp and orbital sander and the body is really starting to take shape.
[IMG]
[/IMG]
In the next installment we"ll rout the pickups in and slap some strings on it. Good times.