My nieces turn two in November, so I decided to make them a guitar and a bass. If they decided to learn to play that would be great, but if nothing else they can hang them on their wall.
The guitar is going to be a sea foam green Strat
Alder body
Maple/maple neck
Hard tale bridge
White pick guard
Ceramic bar magnet pickups wound to about 8k
Controls are standard 5 way swtich, pots wired Vol/Tone/Blend. This way you can run all 3 pickups at the same time, or you can run the bridge and neck pickup together to cop a Tele sound. The blend pot acts as a volume control for either the bridge or neck pickup when they are not selected by the switch.
The Strat is nearly complete, and I didn't get any build process pictures. Its level sanded to 400 grit, and just needs to be finish sanded, polished and assembled.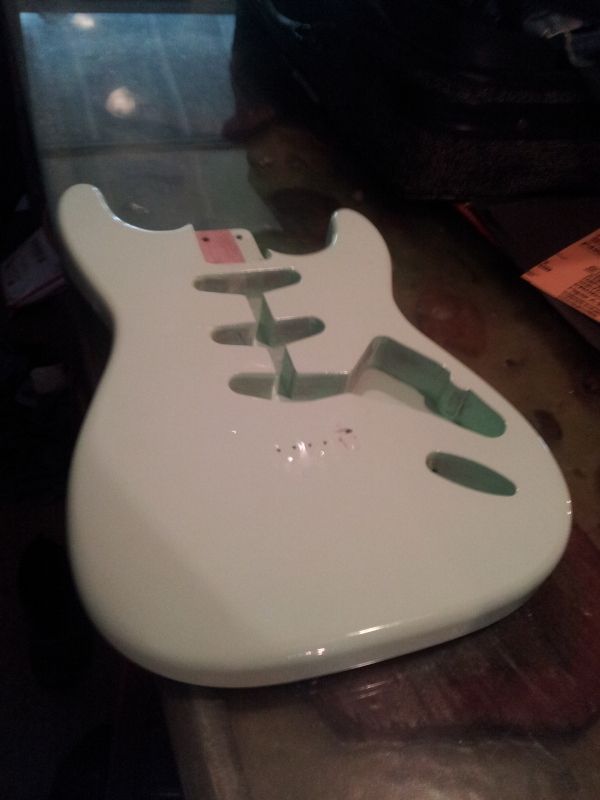 I am probably going to cut a new Pick guard for this Strat because the cut away for the trem bridge does not fit the hard tale bridge and there is a gap between the bridge and pick guard. The gap is even and doesn't look bad, but it would look better if it fit right, and my OCD is eating at me.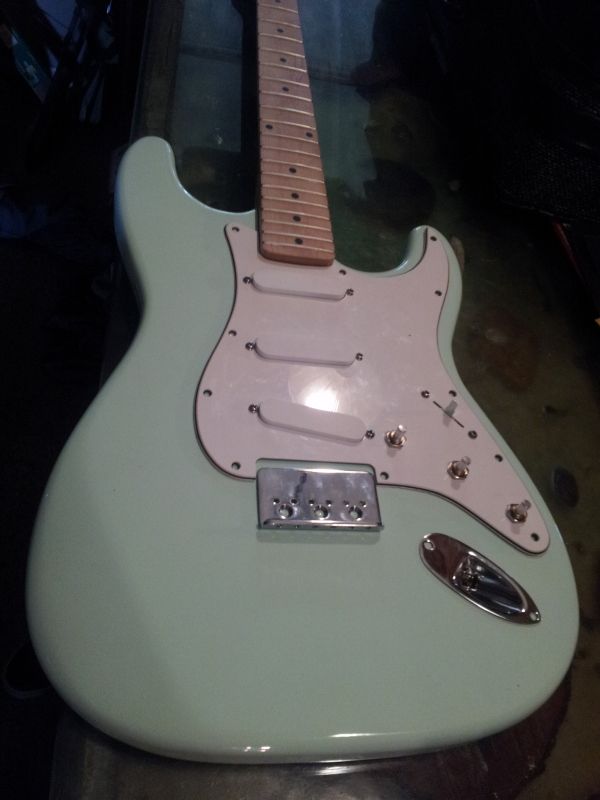 The bass is going to be a 30" scale Strat bass in shell pink.
Alder body
Maple/Maple neck from a Squier Mustang, reshaped headstock of course
White pick guard
Mustang bridge drilled for top load, or string through options.
Humbucker pickup made from two Alnico 5 bar magnet Strat pickups wound to about 12k in series.
Controls are going to be a simple V/T
I already cut the body, and routed the control cavity, neck pocket, and did the round over.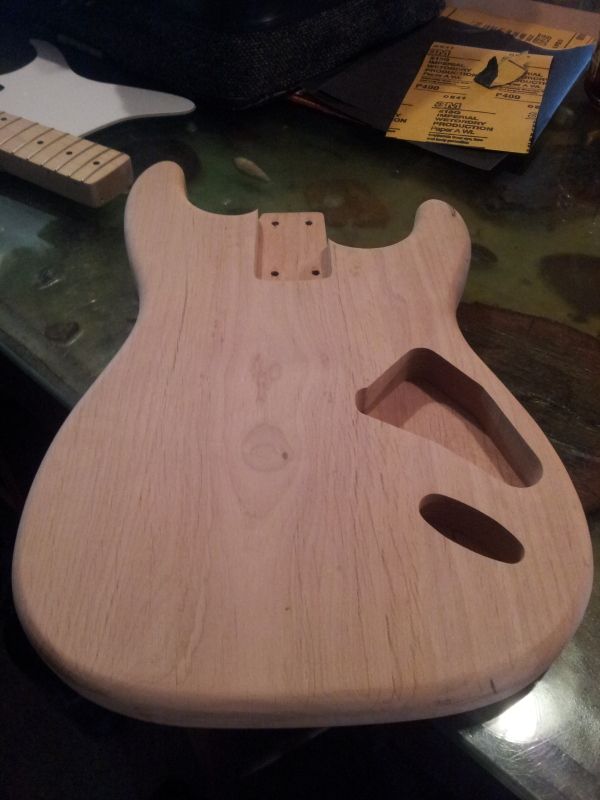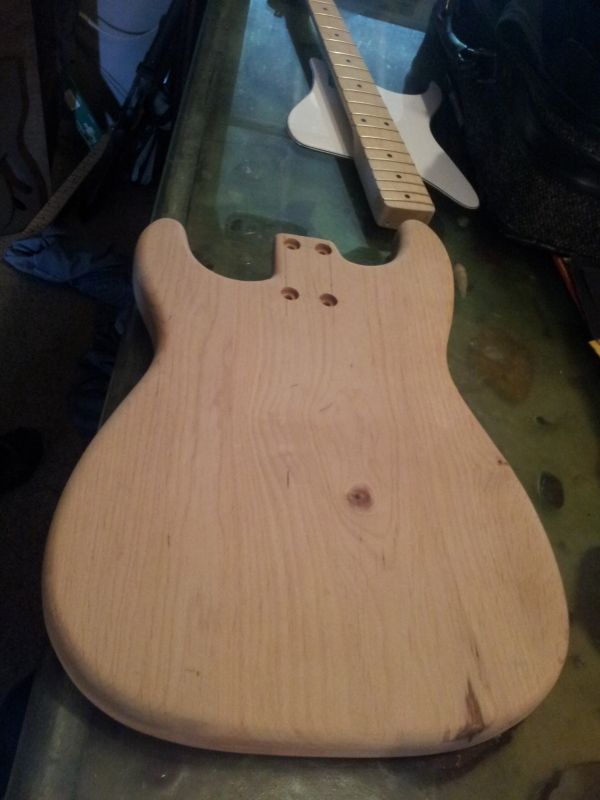 The neck pocket is perfect on this one.
Headstock reshaped, and logo applied. The neck is complete. All I had to do was spray a urethane clear on the bare wood from the reshape, spray over my logo and knock the gloss off with steel wool.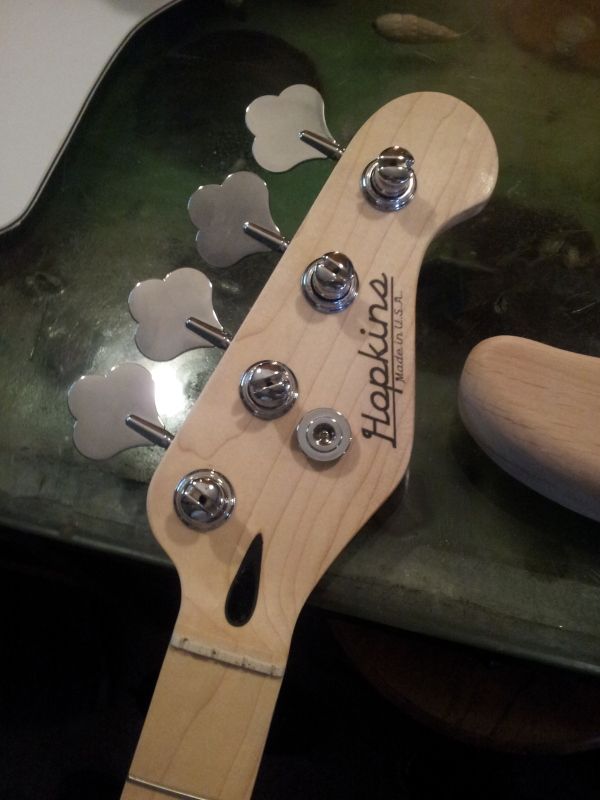 Then I cut the pick guard minus the pickup routes. I left the single coil templates I ordered from Stewmac at my apartment, so that will be done the next time I get a chance to work on it.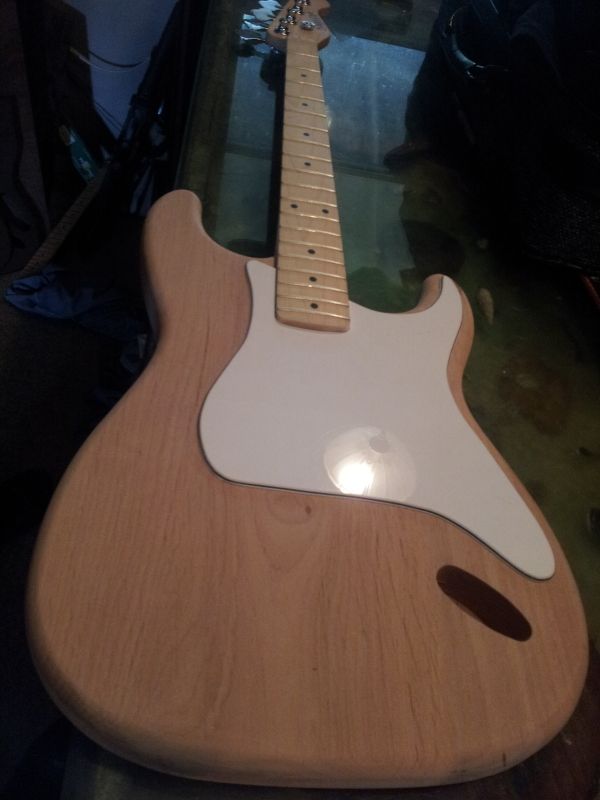 Here is a preview shot with the hardware.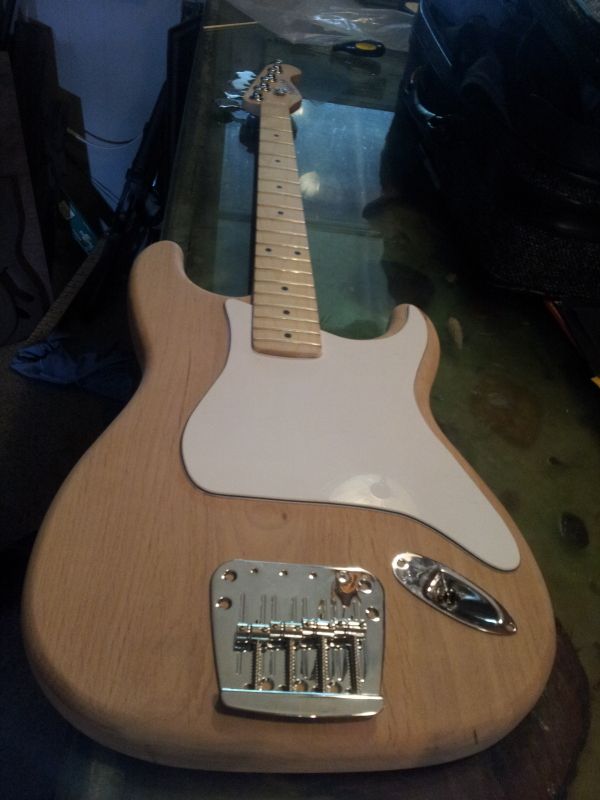 And the Stratbucker I made for this bass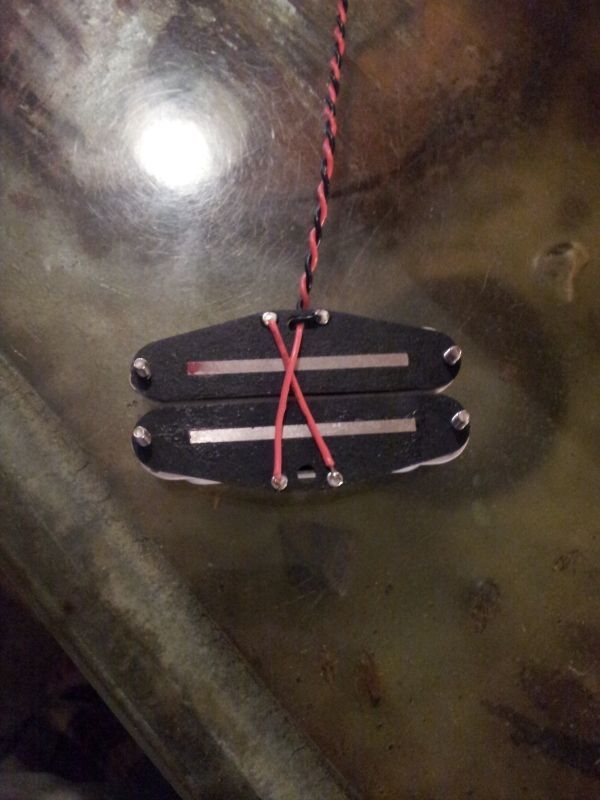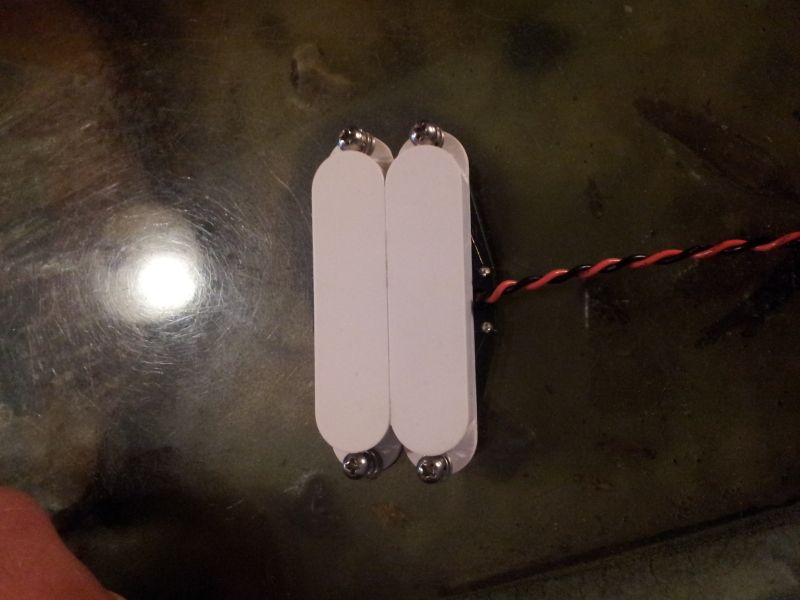 And finally the two little twin rug rats that I am building these two twin guitars for.
Sorry for the bad pictures, My phone usually takes good pictures, but it is overcast outside, and there is no light coming through the window, so in this light the pictures always come out a little hazy looking.