I've spent a bit of time in the shop since last we met and I've got pics to prove it. :ninja:
While I like the simplicity of a walnut top on a walnut body the sapwood in the center of the back doesnt jive with the dark walnut stringers in the center of the neck. To solve this I decided to add a walnut backplate as well.
The first step was to plane the body core down to allow for the new backplate. Once the final thickness is reached I glue a layer of maple veneer to the body to create an accent line to match the top.
[IMG]
[/IMG]
Now I can cut the body profile, slightly oversize to allow for a clean, routed edge later. I also leave 4 spots around the edge to place nails for gluing alignment.
[IMG]
[/IMG]
The blackplate is bookmatched and seamed along the heartwood edge instead of the sapwood to match the neck stringers. Next the plate is cut to the profile of the body with the same four alignment points, and the control cover plate is cut free before gluing.
[IMG]
[/IMG]
The two are clamped together with seams aligned and a pilot whole is drilled through each of the alignment points.
[IMG]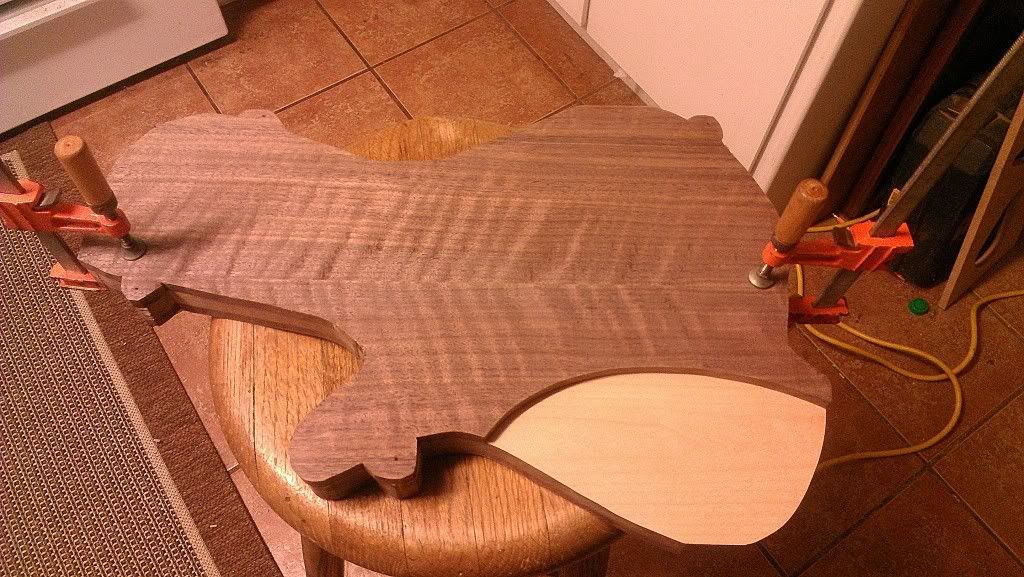 [/IMG]
[IMG]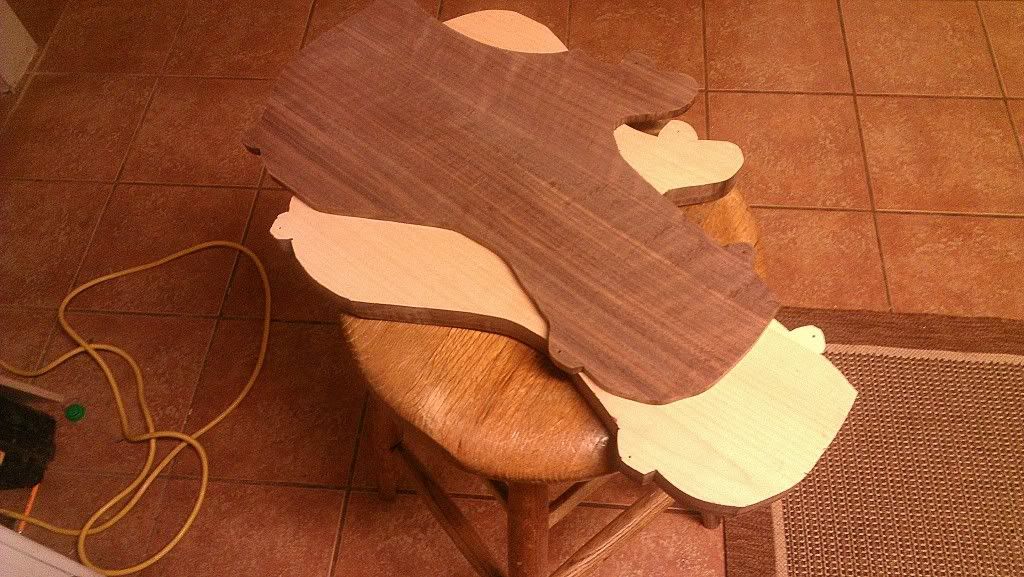 [/IMG]
Now that everything is prepped it's time to bust out the glue bottle. A thin even layer is spread on the back plate. No more is needed and too much will just squeeze out across the control area veneer creating a huge mess to clean after the fact. Just a small amount of squeezeout around the edge is plenty.
[IMG]
[/IMG]
Now the clamps are tightened and we wait...
[IMG]
[/IMG]
Once dry, the clamps are removed and I can route the final body shape with my mdf template.
[IMG]
[/IMG]
[IMG]
[/IMG]
Now one of my favorite things, routing the edge profile. This is when it starts looking like a bass to me.
I like to start with a 3/4" roundover and cut just a bit deep to allow the top edge to be rounded further over the body. Before routing begins, the cover plate screws are drilled and the plate attached. It gets profiled in the same router pass as the rest of the body.
[IMG]
[/IMG]
After a bit of sanding I am really liking the look so far. I will sculpt and shape the body a bit more but this makes for a nice starting point.
[IMG]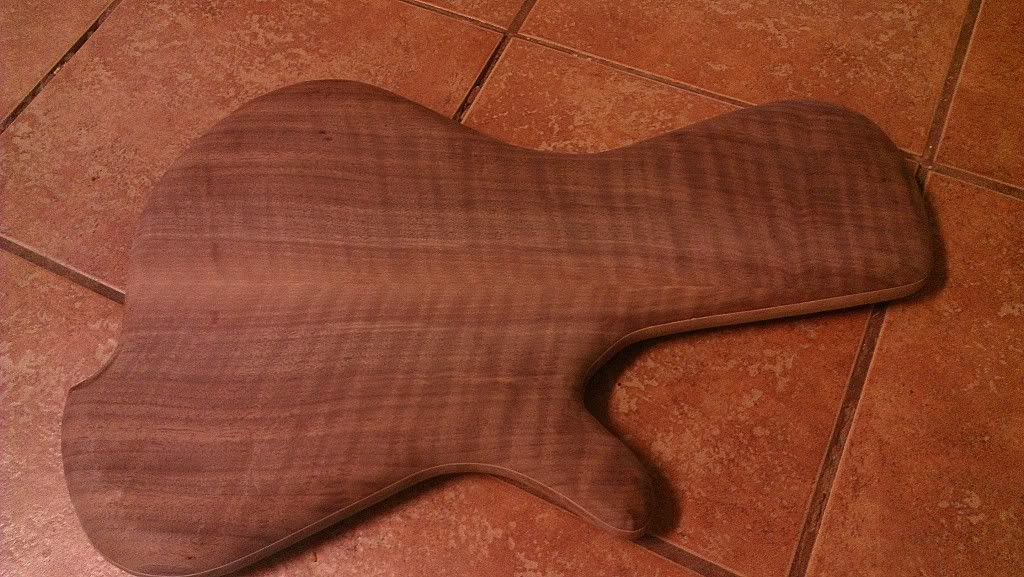 [/IMG]
[IMG]
[/IMG]
[IMG]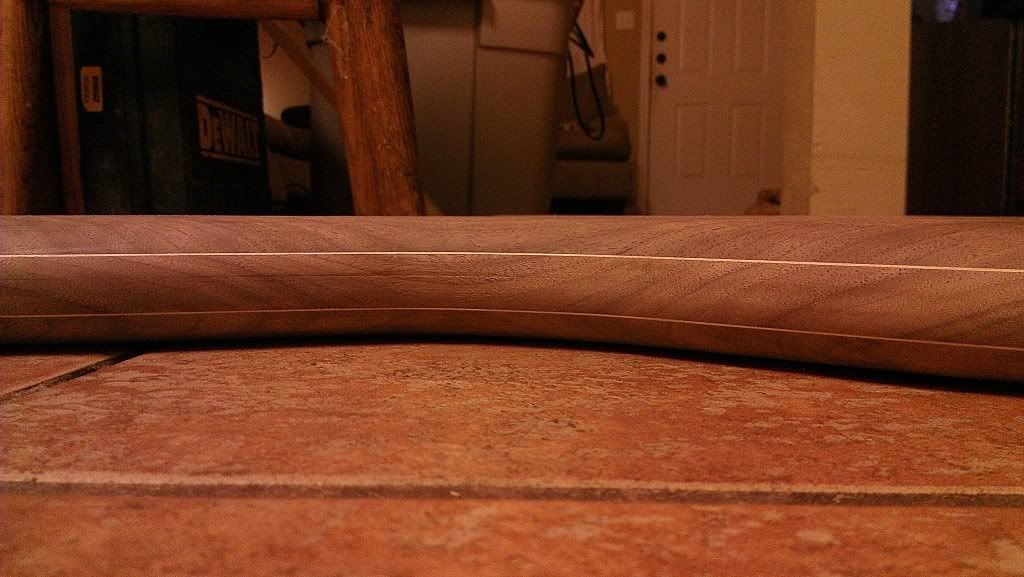 [/IMG]
I especially like how the rings follow each other at the endgrain. Just a small thing but I get irritated when the end grain doesnt all flow together.
[IMG]
[/IMG]
So there we have it. Progress will continue, and if you are kind enough to continue following we shall see you soon. :bassist: