It was about a year ago when I found my first vintage Pbass.
http://www.talkbass.com/forum/f8/hel...22/index5.html
It was such a great experience and I continualy marveled at it's unmistakable mojo. It's ability to motivate me to write music in a very different mind set and guide my creative side to places I hadn't thought of. I fell in love with that magic.
Over the next few months I continued to keep an ear to the ground on any vintage Fender basses. Pre CBS or not, I was interested in anything I could find... One day, I found an ad for a '63 that didn't have any photos. I was so addicted to playing my '64 that I couldn't wait to try another pre CBS pbass to compare.
It turned out to be in really rough shape, in pieces, and virtually unplayable. I quickly put it together as best I could and thew two strings on it and pluck pluck some tones out of it to verify the electronics were functional. I got it at a steal of a price because of the condition of it. Check it out: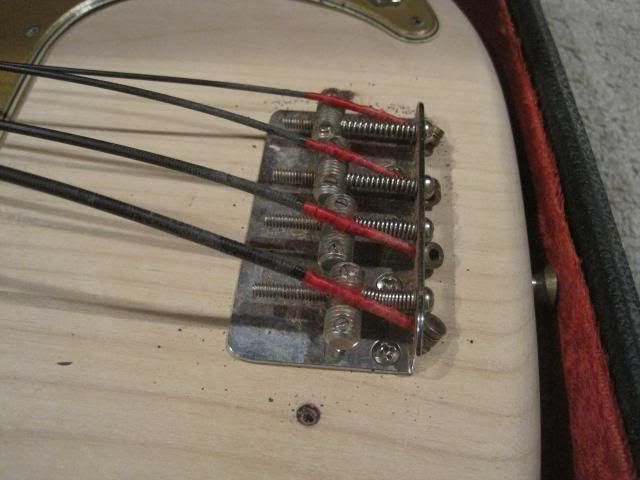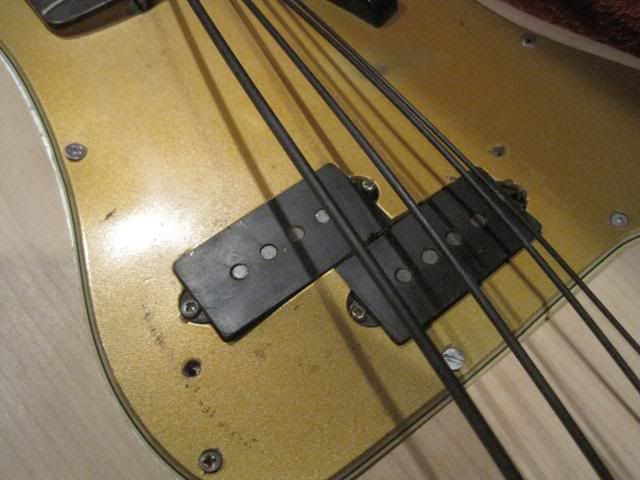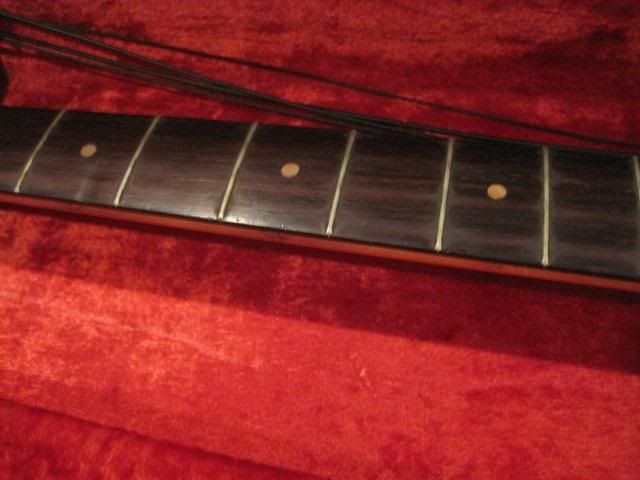 Not sure what happened to the collar around the E string tuning peg but I'll have to source a new one out....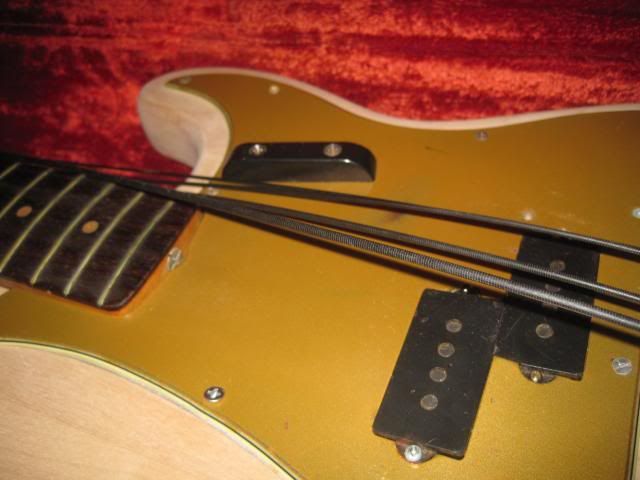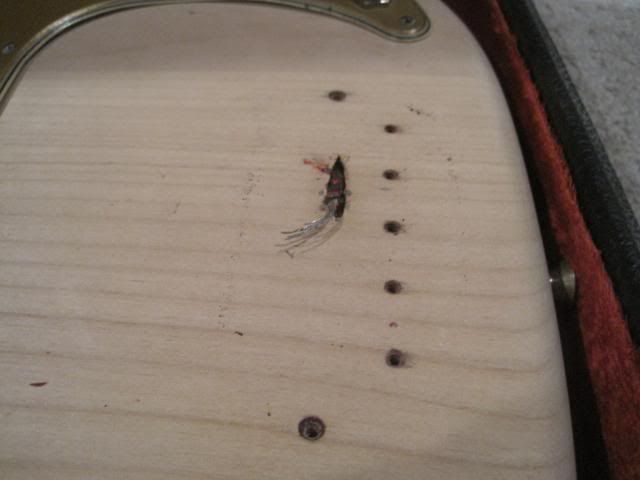 I was told it was refinished in red in the 70's. That's when this pickgaurd was painted gold.
Looks like one of the pots had been replaced in the 70's as well: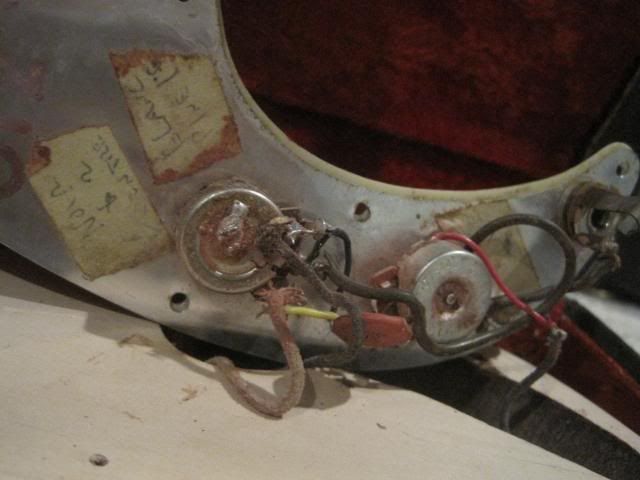 Drat! This looks like a '63 pot but the solder is covering the significant #'s. I'm going to have to resolder all these connections later anyway.
Looks like 1977??
The pickups look original!
The original owner's son had stripped the second red finish off as it was apparently a terrible home job by his father who purchased the bass new in '63. Too bad. I would have loved to see the layers of sunburst wear through the red...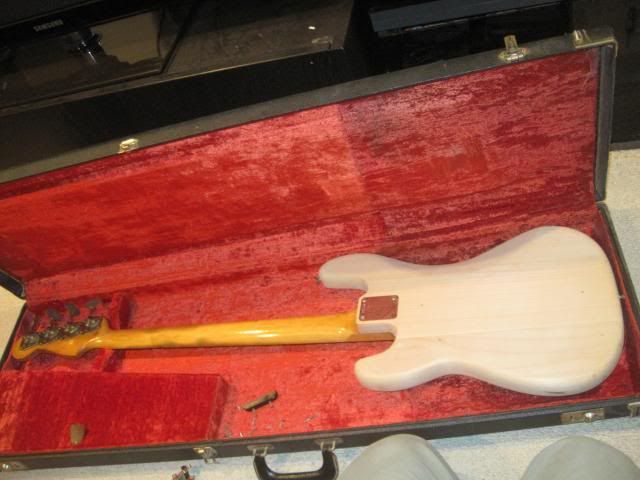 He did a pretty good job of striping. This finish is near ready for refin without much prep.
Apparently back in the day, pro musicians who had their instruments insured for tour use, were requested to engrave their drivers licence # into the instruments and amps that were insured. Here is Mr. Lalonde's drivers licence # here on the neck plate. It's also found on the headstock seen above and the amps he used, of which I bought one.
Here's the only evidence I could find to confirm the original sunburst paint under the neck plate:
The bit of neck wear looks good IMO.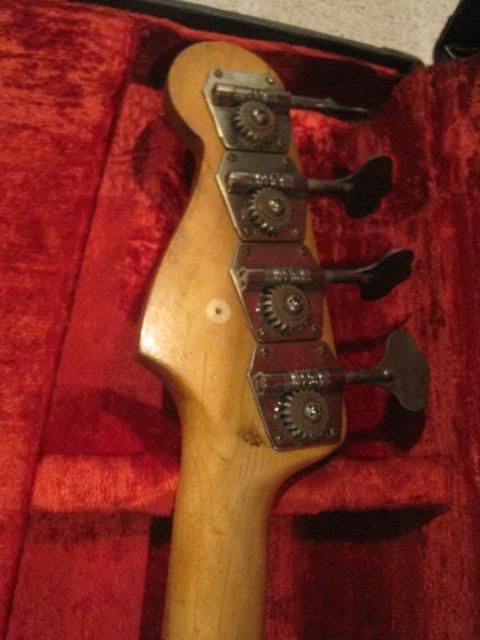 This strap button mark is a little bit of a curiosity to me. It appears to have left such a different colour on the back of the headstock it has me wondering if the neck was refined in some way as well but the hardware not removed. You can see the same colour difference with the neck pocket. I suppose it's likely tobacco stains but I'm not sure.
There's some of that red left over from the 70's: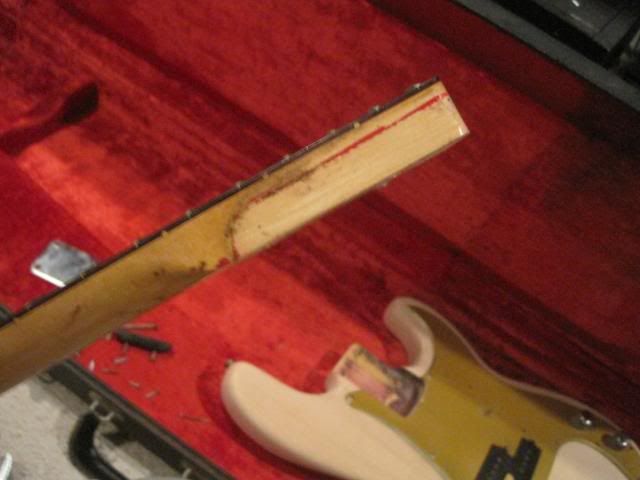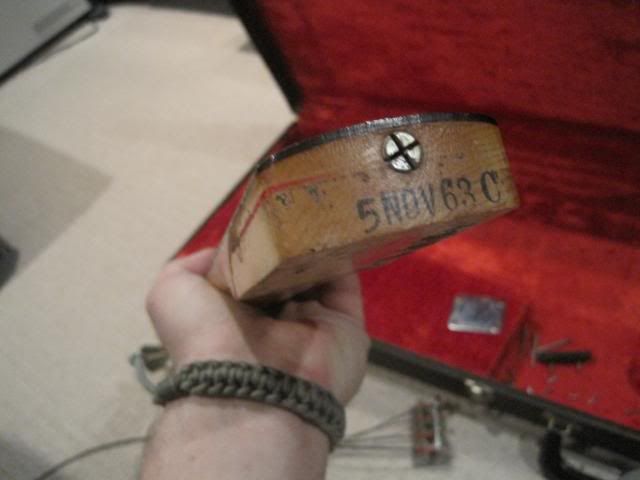 Original bone nut: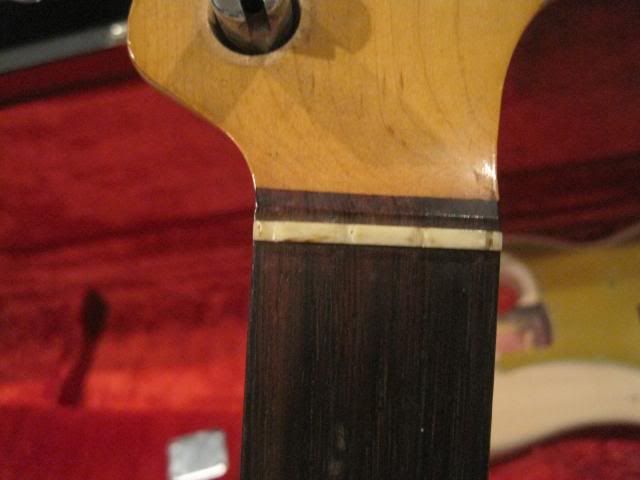 As you can see I had my work cut out for me but the potential is there. As a side note, the original owners son also gave me a great deal on his dads old backup amp.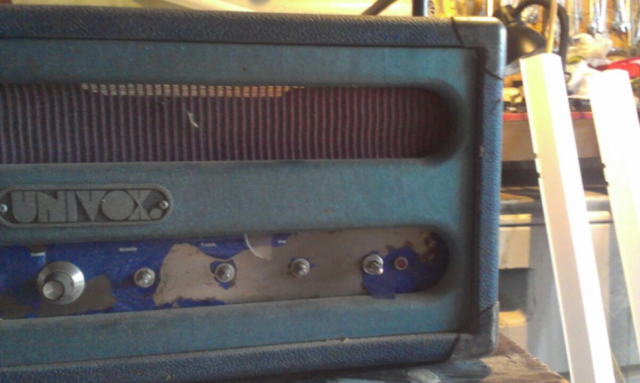 The restoration went well!!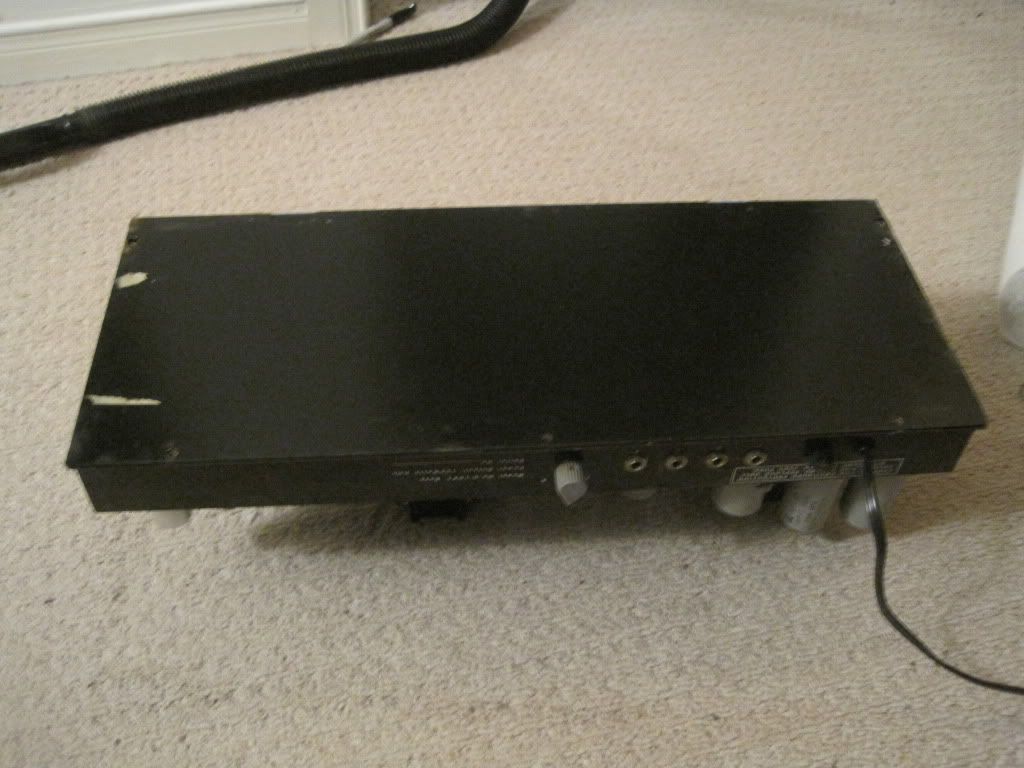 I'm happy to say the '63 PBass restoration went even better!!!
The original owners son was also kind enough to include the following pictures of his dads group in the 60's. This was important for me as I now had a reference to what I' wanted the bass to look like when I'm done.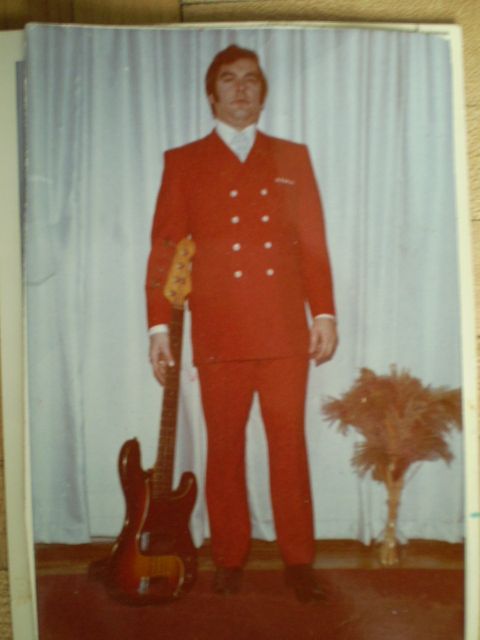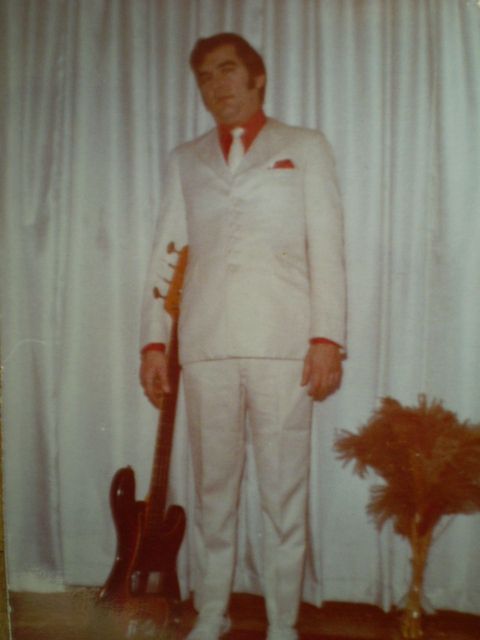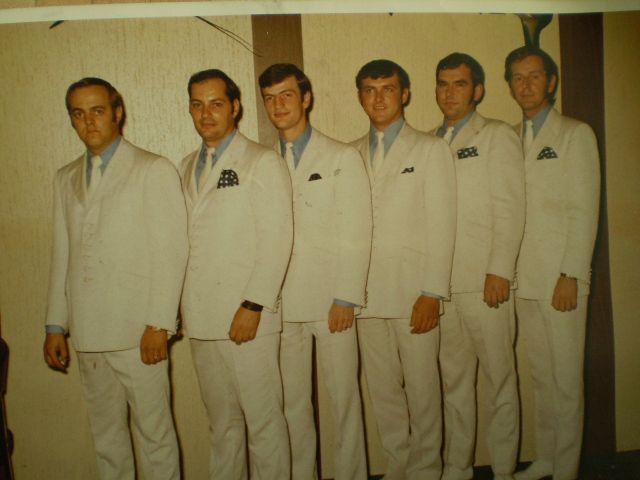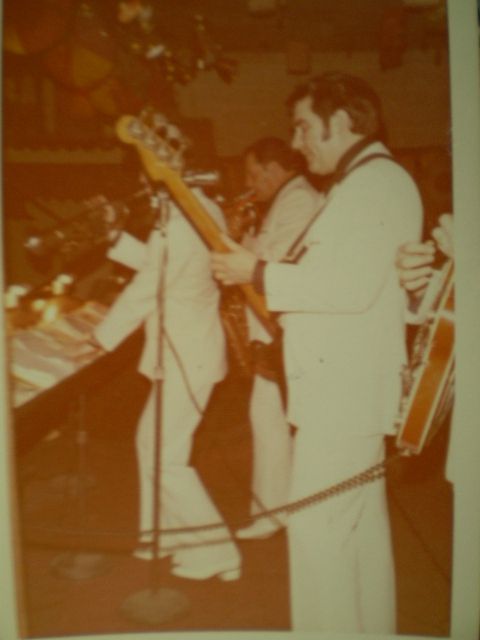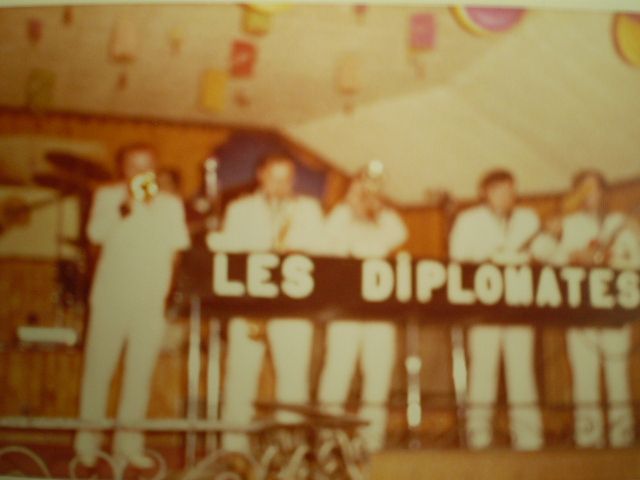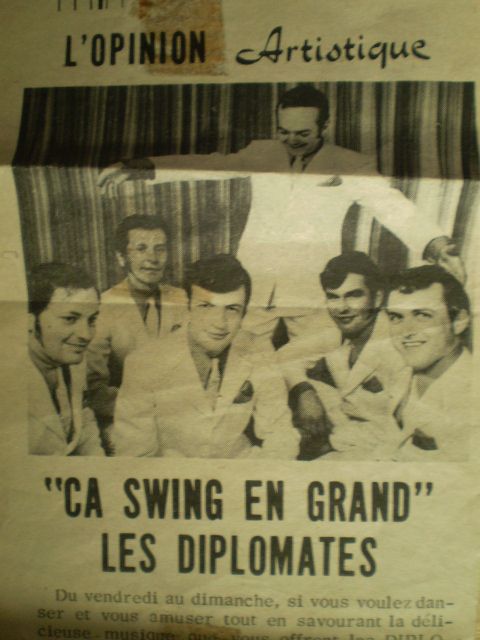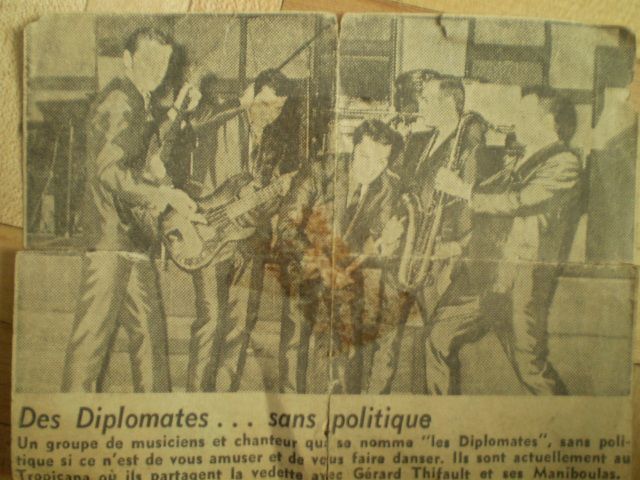 I'll post up some more detailed pics that I took during the complete restoration but for now, here's what it looks like today!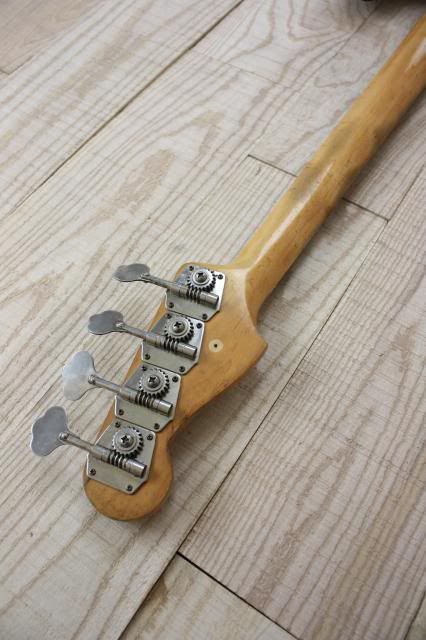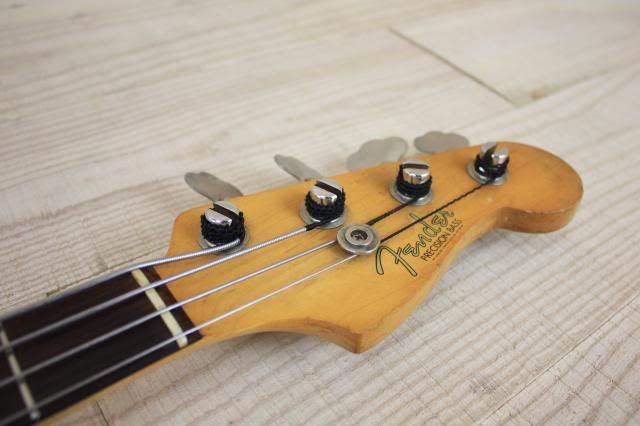 And, with my trusty '64
More detailed pics to come!!