I bid on a squier musicmaster on ebay and won. The reason I won was because I was trying to bid $150.00, but accidently bid $1500. Long/short the seller had to relist since I screwed up the first one. And since I didnít get it the second time either, I decided to make my own:
Specs:
o 2009 Squier Bronco Body and Neck
o Ping Tuners
o Custom Bronco Musicmaster Headstock decal by Ronny Taylor Custom Decals
o MM Pickguard from Jeannie Pickguards
o Veneered the PG in Maple chuck norriss
o Custom 4 pole 7.6k noiseless Pickup by John Benson
o Wiring harness with 250k CTS pots, .047 orange drop cap wired to the pickup by John
o Switchcraft output jack
o Black PUP and PG screws
o Black witch hat knobs
o 4 saddle thur body bridge
Itís currently strung with the stock strings from my SS jag, so Iím looking for some suggestions on something different to use. This is what I have on my other basses already:
o Coronado: XL Chromes
o Precision: LaBella Flats
o Jazz: LaBella round I think (maybe on AXC)
o Axcellerator: SS lo riders I think (maybe on Jazz)
o Thunderbird: Fender 7250
o SS Jaguar: GHS Pressure wound
o ThunderStick: GHS Boomers
This project fought me the whole way, and everything that could go wrong, did. So right now, Iím on project vacation.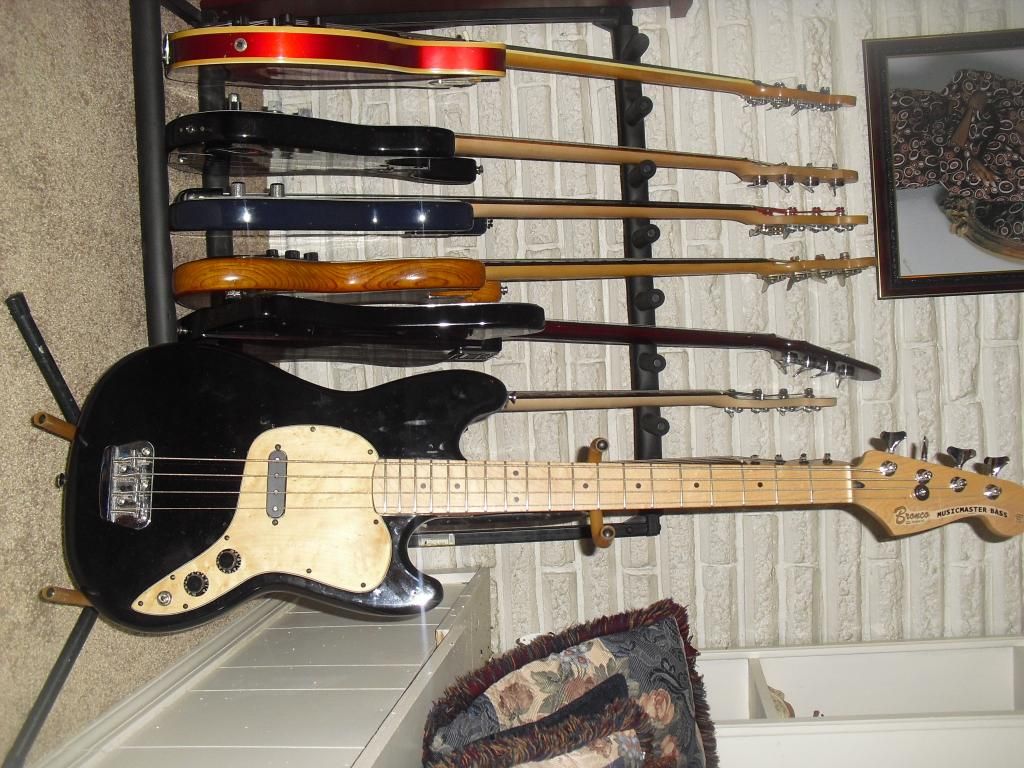 mm full
mm head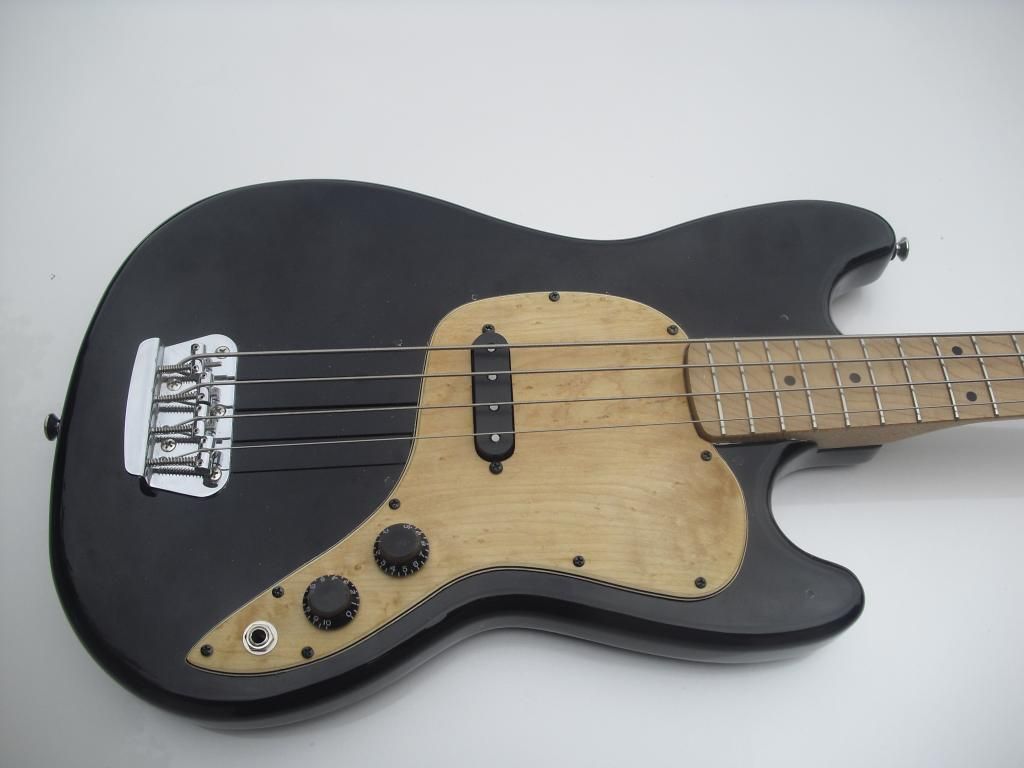 MM_Body1
057912