I made another thread like a month ago about change the bass look from epi to gibson. But I follow the comments of the members here so I stay with epi brand on the bass. Still I want the vintage style now I know that new gibson looks a lot like Epi, anyway I want the vintage look not the gibson look. I change a few things and now looks like this: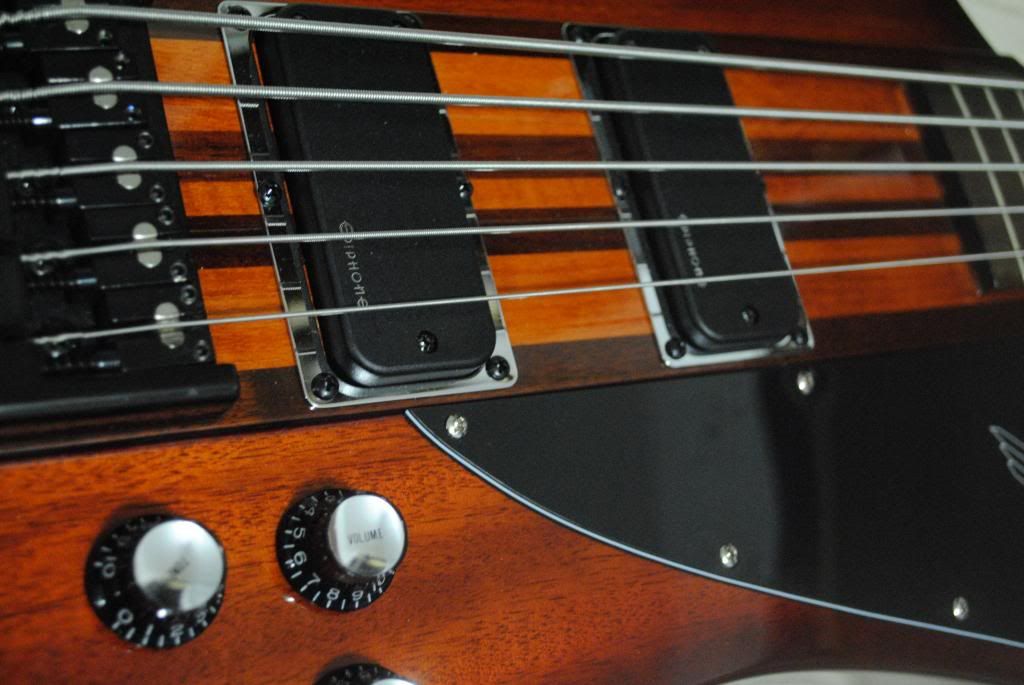 I want to change the pickup covers to chrome or something like that (metal look). But this pups are closed with a resin on the back or something like that so I think they cant be opened. So I search for metal pickups and not find anyone, I dont know why not make metal pickups for bass anymore. Still I found on ebay metal covers that fit like a dream but how I take the coils from the pups???
Or anyone is selling metal thunderbird pickups??