I did my own. I did the graphics in Photoshop. Printed it on inkjet waterslide decal paper. Sprayed with a coat of clear lacquer. Cut it out and applied it. Been on there for 3+ years now.
The bass is a Warmoth J body with an Allparts lined fretless ebony board neck.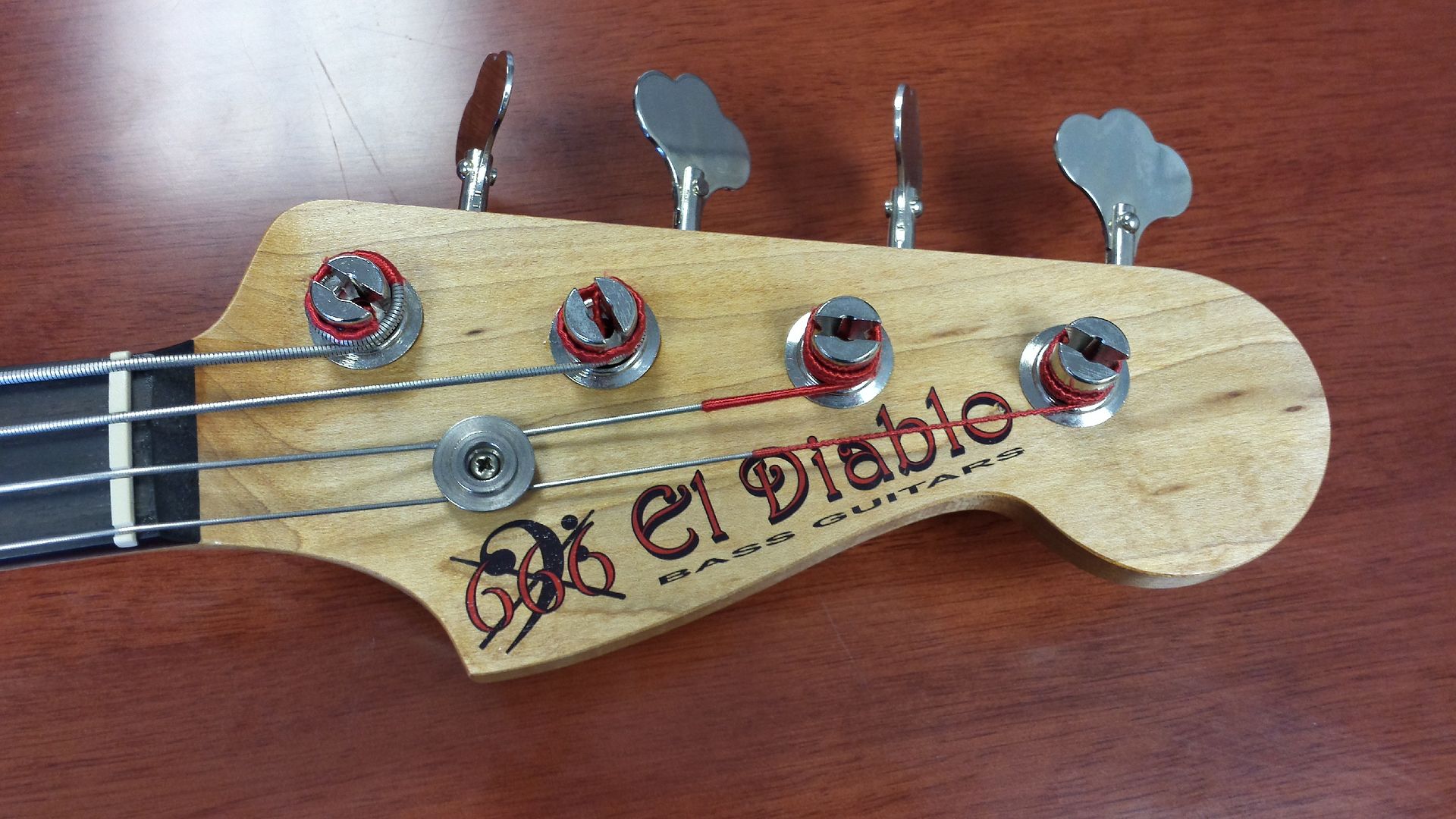 I uploaded the same graphics to an eBay seller to have a genuine Fender neck plate custom engraved. That cost about $30.