| | |
| --- | --- |
| jbd5015 | 08-10-2013 12:27 PM |
---
Fender Gurus...I need your help!!! (P-Bass)

Hokay...so...here is the deal. My uncle gave me a bass a few years ago. It was my first fender and i fell in love with it.
P-Bass with a jazz style neck. Black, with white guard, rosewood, and all black hardware. The neck plays great, love the simplicity of the controls and the balance of the bass.
Took it to a local luthier friend of mine for a set up and he brought a few things to my novice attention.
Its definitely a frankenstein. '05 MIA neck, and what appears to be an '09 body. Now for the photos my Fender aficionados. WHAT do i have and/or not have?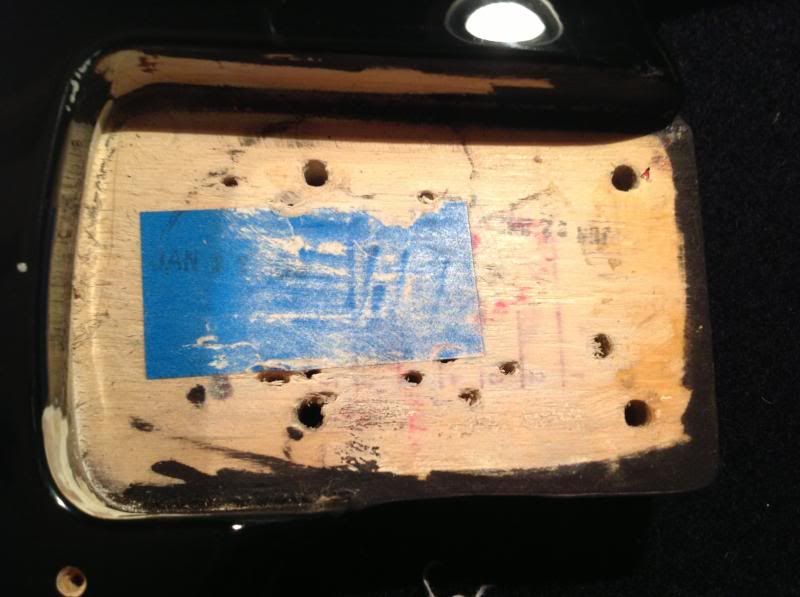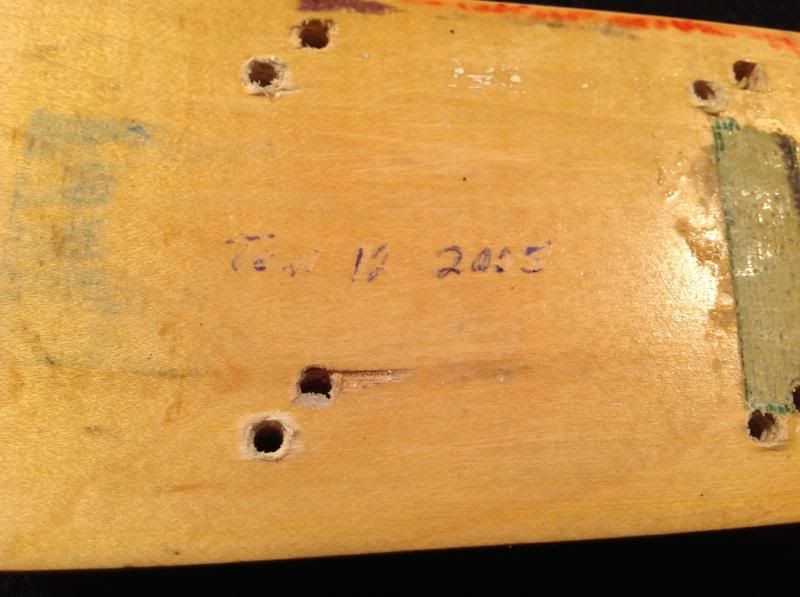 Please let me know if you need better photos of certain things. What I could make out in the neck pocket is Jan '09.
Obviously im not concerned on what its worth, which cant be much being a hodge-podge. I love the way the bass plays and im sinking some money into mods for it.
I sent a pickguard to a friend who is custom cutting a brass one for me, and will chemically age it to a nice patina. Also picking up a set of lollar p pups and new pots and shielding etc.
cheers,
-Jeff
| | |
| --- | --- |
| Nobody | 08-10-2013 12:40 PM |
---
Quote:
---
Originally Posted by jbd5015 (Post 14709912)
It was my first fender and i fell in love with it.

WHAT do i have and/or not have?

---
You have a bass you love.
| | |
| --- | --- |
| RxFunk | 08-10-2013 12:43 PM |
---
One thing I've learned: trust your luthier.
| | |
| --- | --- |
| mrb327 | 08-10-2013 12:45 PM |
---
Could be parts, could be the neck just didn't get attached to the body til much later than it was made. The two sets of holes in the next suggests it was taken off another body.

Play on and enjoy.
All times are GMT -6. The time now is

06:11 PM

.
Powered by vBulletin® Version 3.6.12
Copyright ©2000 - 2013, Jelsoft Enterprises Ltd.