| | |
| --- | --- |
| Velocityx | 08-14-2013 03:45 PM |
---
Help a man out, tough decisions + advice - Stingray content

I'm starting to record my debut album this autumn. I just bought an Axe FX (I'm mainly a guitarist these days), which basically drained all my money. But then I realized that I haven't got a proper bass guitar to record my album's bass tracks with.
Aaaand wouldn't you know it? All of a sudden, a friend of mine is selling his MusicMan Stingray 5 - for 800€.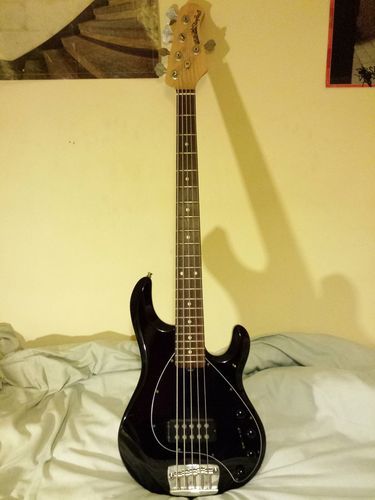 Tried it today - it has the Tool tone, which I've been absolutely dying to get ever since I first started playing bass in 2006. It was also a breeze to play - it felt very, very good... actually, now that I think of it, I've never played a better bass.
I don't really have any money to buy anything, but I
JUST... MIGHT...
be able to cough up the 800€ for this lovely instrument.
This is the part where I turn to you:
1.What do you think of it to be used for recording? I'd reckon that this is as good as it gets, but I'd love to hear your opinions, since the bass had quite a unique sound when compared to your basic P- and J-basses, ESPs or Ibanezes?
2.What do you think of the instrument in general? Good experiences, bad experiences?
3.Should I eat noodles for a month for this?
:help: