I am indifferent towards the relicing, however that is a great machine there!
I would play the heck out of it.
My first bass was exactly like this: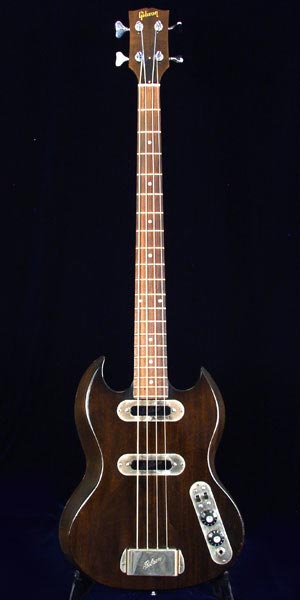 I was a skinny punk kid, and I loaned it to a guy in a band I left, due to being too shy to be lead singer. They decided it was "a piece of crap," because a wire had come off a pot, and so it didn't work very well, and they decided to "go Pete Townshend on it," and all I got back was a piece of the headstock.
I should have killed them, but when I was seventeen, that just wasn't me.
I love the SG style Gibsons, and should probably get another one someday. Before the seventies were over, I gave up bass playing until about three years ago.
I always thought the SB-100 was a shortscale, but it wasn't! It was a long scale. I also had a Rickenbacker fireglo 4001 for a while back then, too.
I wish I still had both of them!
On edit: I realize I had the SB-300, which was, in fact, a shortscale. I knew there was a reason that Rickenbacker seemed so huge to my 17 year old hands!