| | |
| --- | --- |
| SpaceCadetVibe | 12-25-2013 06:31 PM |
---
Marco Bass Guitars

2 Attachment(s)
For all of you going to NAMM in january, I encourage you to stop by the Marco Bass Guitars booth. I will post more information on exact location once I receive it. You will be amazed at the craftsmanship that is put into each instrument Marco Builds. Whether you are looking for a beginner bass or a completely custom boutique bass Marco has it all. Every instrument has exclusive pick-ups hand-wired by Marco himself. His expertise and experience is shown with every piece he builds along with his great passion for his work. Below I will post a couple pictures of the basses I have had him build for me. I am proud to endorse his product and always look forward to what he is building next. Please stop by and see us at the Marco Bass Guitars booth to play some of the greatest and affordable basses that I have had the pleasure to play. There is something for everyone.
www.marcobassguitars.com
| | |
| --- | --- |
| SpaceCadetVibe | 12-26-2013 08:00 AM |
---
Marco Bass Guitars pictures

2 Attachment(s)
Here are more pictures for you.
| | |
| --- | --- |
| Doctor J | 12-26-2013 08:16 AM |
---
I don't dig the singlecut aesthetic at all, but there is some fine woodwork going on there, very nice.
| | |
| --- | --- |
| RedMoses | 12-26-2013 08:32 AM |
---
NAMM is overwhelming, there are so many great instuments, Ive been to Marco's Booth 2 years in a row, after the first visit i HAD to have him build me a Bass and its Fantastic!
Marco builds Basses from Hot Rodded Fender style to his own modern designs. His passive pick up sound aboslutely gorgeous and His wood selections make every Bass look and feel fantastic.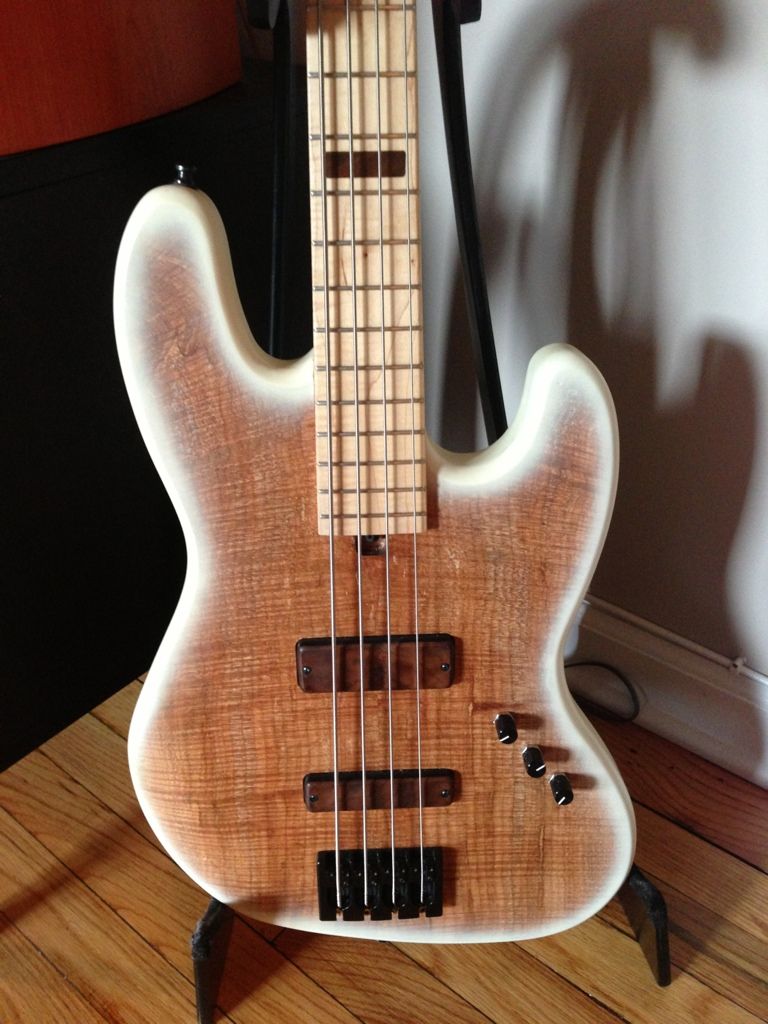 | | |
| --- | --- |
| ilikebass7 | 12-27-2013 01:31 AM |
---
2 Attachment(s)
I'll be there as well! Very excited to see what Marco has in store for the show and to see people's reactions after playing his basses for the first time. Here's mine :)
Attachment 382568
Attachment 382569
| | |
| --- | --- |
| SpaceCadetVibe | 12-30-2013 08:14 PM |
---
Marco Bass Guitars

Very nice . See you all there. And doctor J, have you had a chance to play any single-cuts? I just find it more ergonomic and contouring to my body while I play making it a very comfortable bass I can easily play for hours. You are right about the woodworking, and Marco has many different styles so there is something for everyone.
All times are GMT -6. The time now is

07:15 AM

.
Powered by vBulletin® Version 3.6.12
Copyright ©2000 - 2014, Jelsoft Enterprises Ltd.