I've received lots of positive comments (and a PM from this thread) about the quality of the photos that I've posted and I wanted to share my "secrets"
with you all, since I read these same tips on TB a few years ago myself.
I have
3 Golden Rules
, which apply to almost every bass/equipment picture that I take and the photograph below actually illustrates all 3 of these points in one shot (all will become clear later
):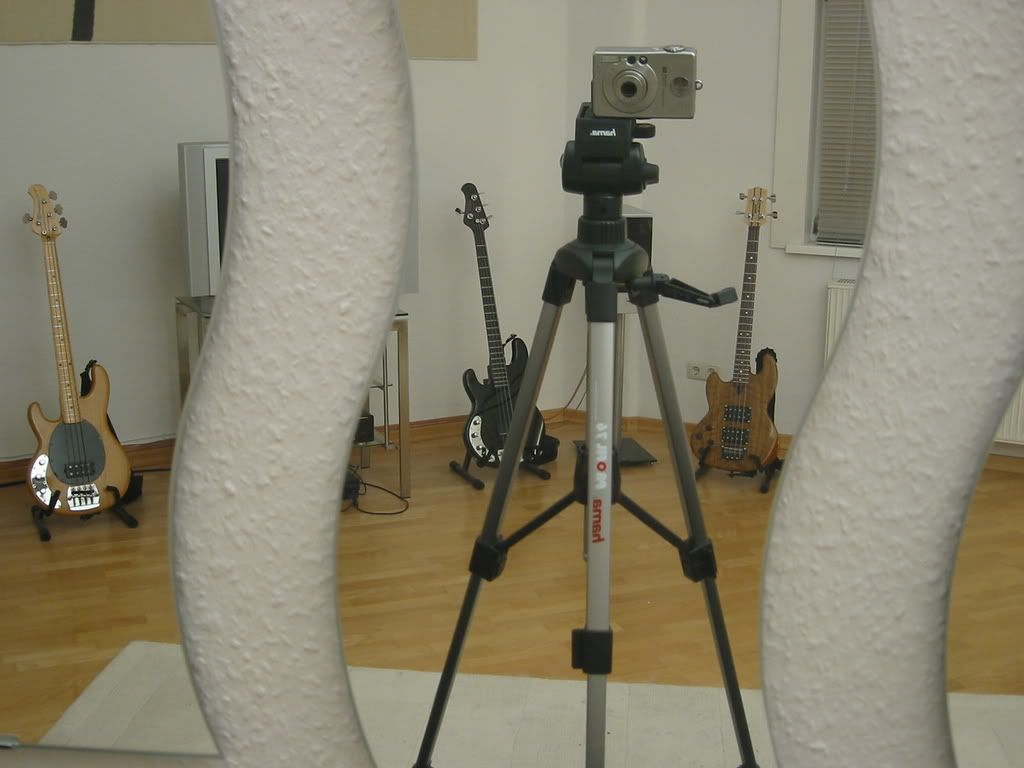 -
Rule #1
: Always use a tripod.
It doesn't matter if it's a larger tripod, like the one above, or even a little ($10) pocket-sized one, but a tripod is essential to avoid camera shake - the single biggest problem with most "blurry" photos that you see.
-
Rule #2
: Always use the timer function.
Every "point and shoot" pocket camera I've ever used has a timer function for the shutter (usually 2 or 10 seconds).
Even with the camera on a tripod
, it is still easy to cause the camera to shake a little when pushing down on and releasing the shutter button. If you just set the timer to 2 seconds and then press the button, the camera has time to steady itself before it takes the picture. The other useful side-effect of this technique is that it allows you to move yourself (i.e. your shadow/reflection)
out of the shot
. No "Sock Shots" for me, my friends
!
-
Rule #3
: Never use the flash
.
Well, I say "never", but a flash
can
sometimes be useful, if you really want to bring out the detail in a really darkened area, (like a control cavity, for instance), but I'd avoid for everything else.
The single most important thing to keep in mind here is that
you don't need lots of lighting
to take a picture without the flash. All you need to do to compensate (although your camera will probably do it for you anyway) is to set the exposure to a slightly longer time. It's easy to do on most point and shoot cameras, although you may just have a selector for general lighting conditions (like "sunny", "cloudy" etc.). You'll be amazed just how little light (natural or artificial) you actually need to get a good, bright, detailed photograph
. Try it some time
.
Other Tips:
As well as those three "musts", there are a couple of other things to watch out for, when trying to optimise your cameras performance.
Most important, IMO, is the "close up" mode. Nearly all auto-focus cameras still allow you to select modes for distance shots or close up work - remember to switch between the two when you move from a shot of the whole bass ("normal" mode) to a shot of just, say, the bridge ("close up" mode)...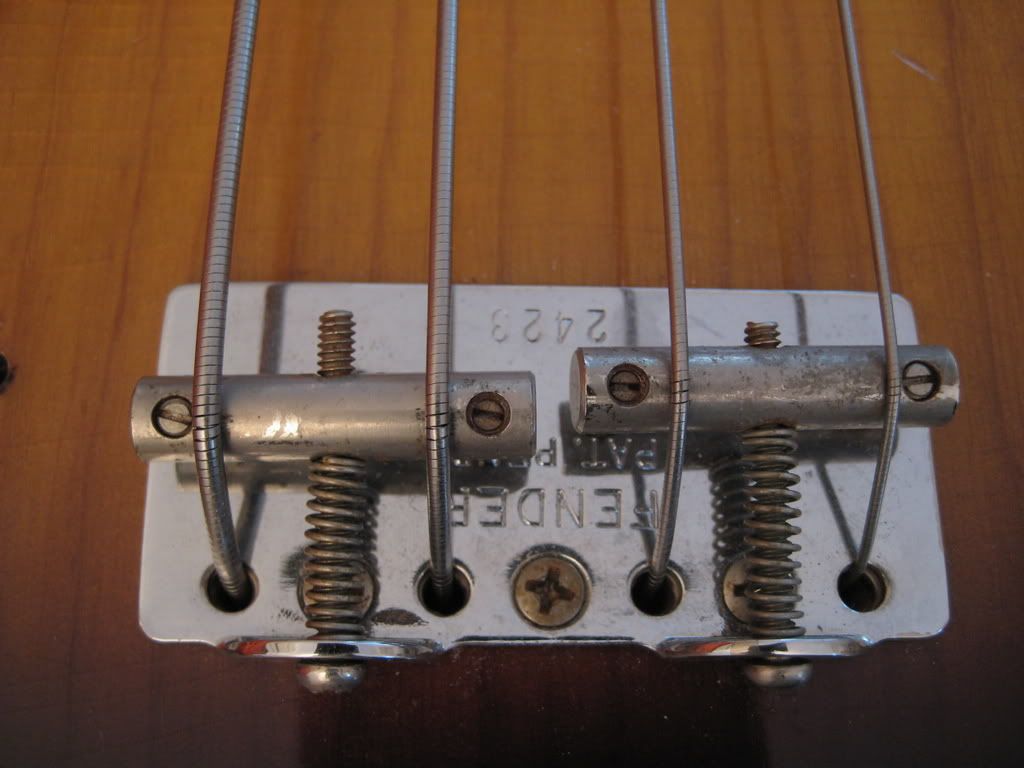 Additionally, many cameras have something called "macro mode", which allows you to focus in really close - if your camera has it, try using it, it's the only way to get shots like these without losing the focus ....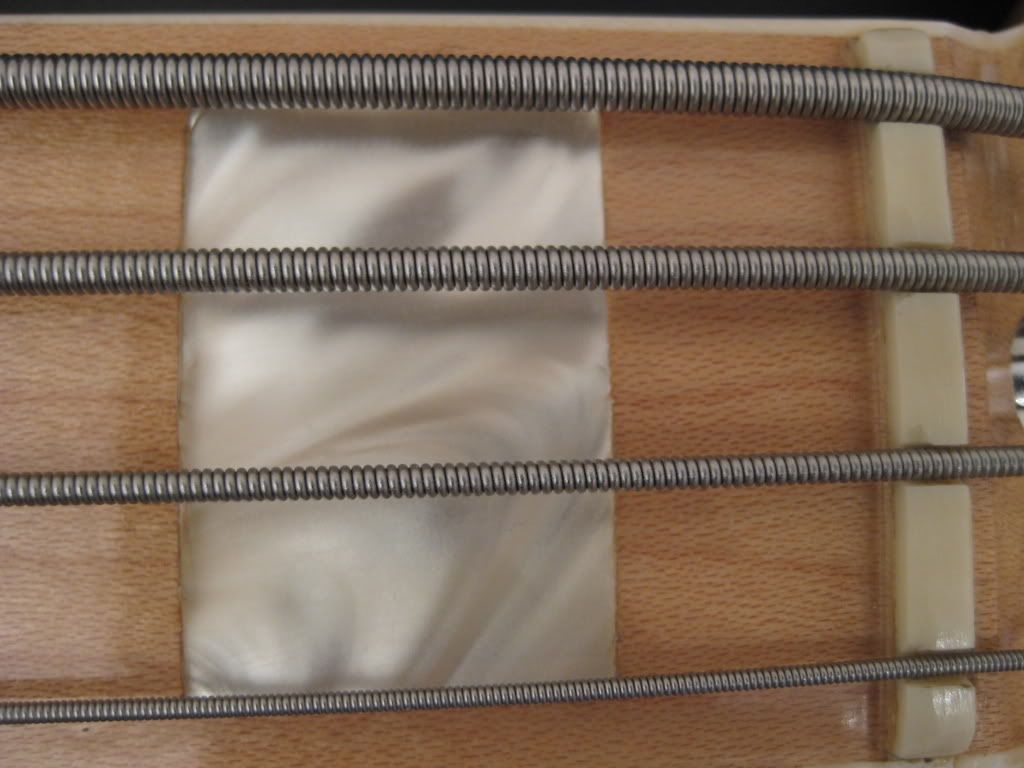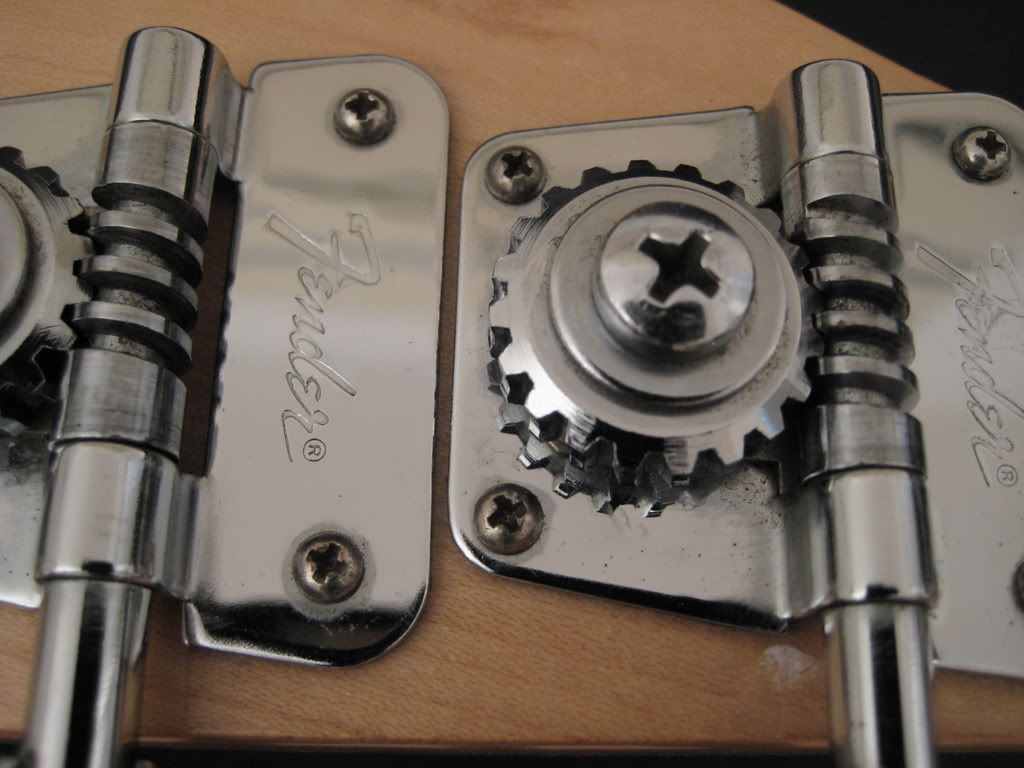 So, that's how I get my (fairly good) results - no expensive equipment, no artistic talent, just some basic tips, picked up right here on TB
.
I hope that I didn't come across as patronising at all there
and that these tips might help to improve the quality of some of the pics of all your sexy basses
!
Just, remeber this pic
- without following all 3 of the Golden Rules, this picture could not exist (think about it) ....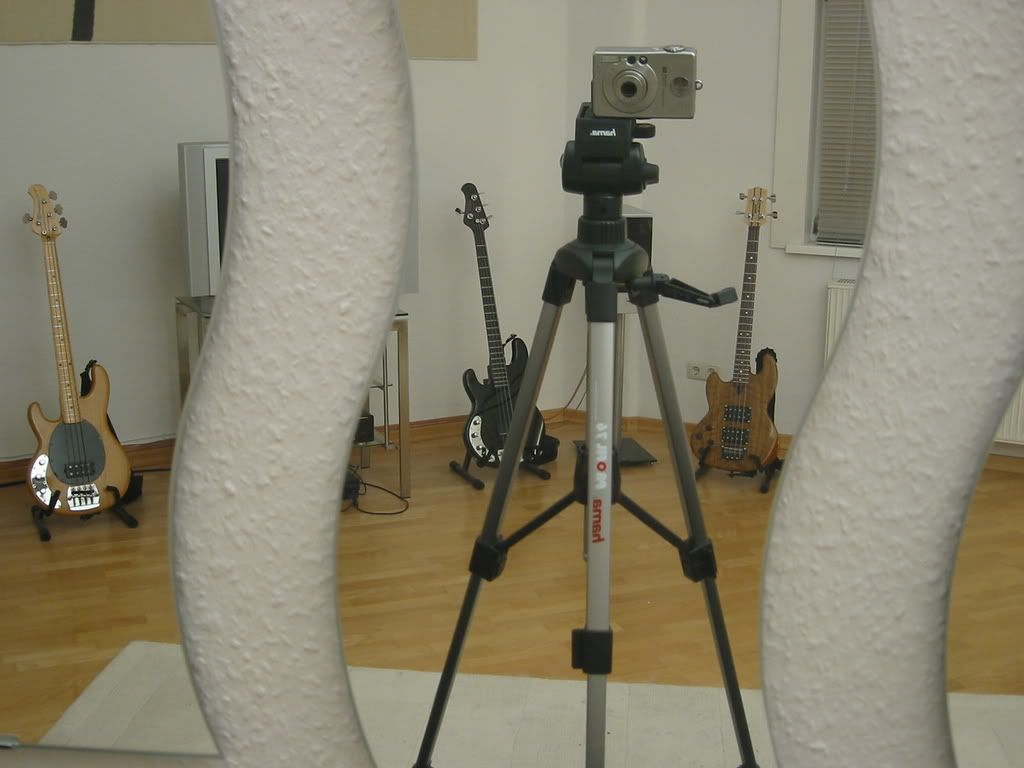 [/LECTURE]