I know AXL gets little respect, but no matter, I already had a badwater 1216 which I liked, and decided to get a bass to go with it.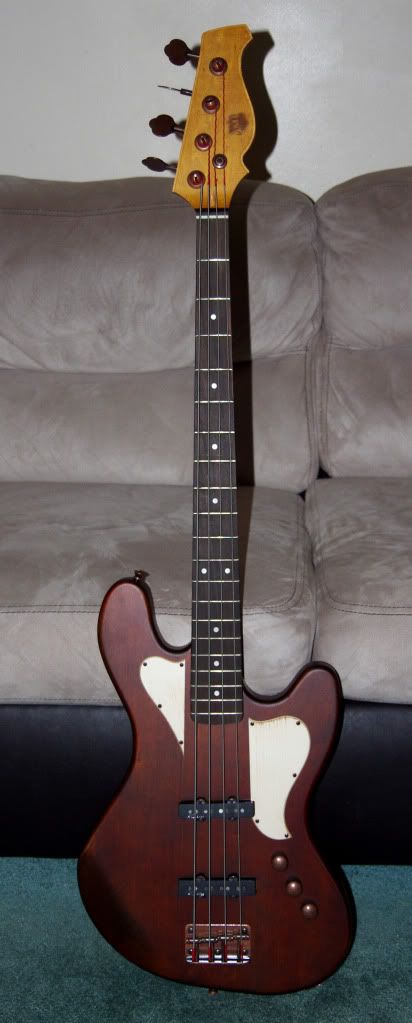 If the fretboard looks dry, it's because it is, but I have no intention of oiling it. This is my down home, dirty and worn bass! I love it! I love the finish, especially the aged hardware. I don't know what kind of strings are on it, but I'm enjoying them too. They have a clanky top end (I mean that in a good way) but you can roll the tone back and get some depth. I do think they are brighter than the webstrings that I normally use, and I have no intention of changing my main strings, but I'm enjoying the change.
The neck is chunky, I like chunky. I didn't take a pic of them together, but just so you know what I'm matching it with, here's my 1216 (the actual color is closest to the second pic):
The copper pickguard and pups are the only shiny things on the 1216 and I had thought that the bass had copper guards too, but they aren't ,they are painted an aged white.