Just picked this up within the last hour. A nice old Kay hollowbody bass. I think it is a K-5915. Needs frets and some body regluing but otherwise is in really nice condition. Love the checkerboard binding!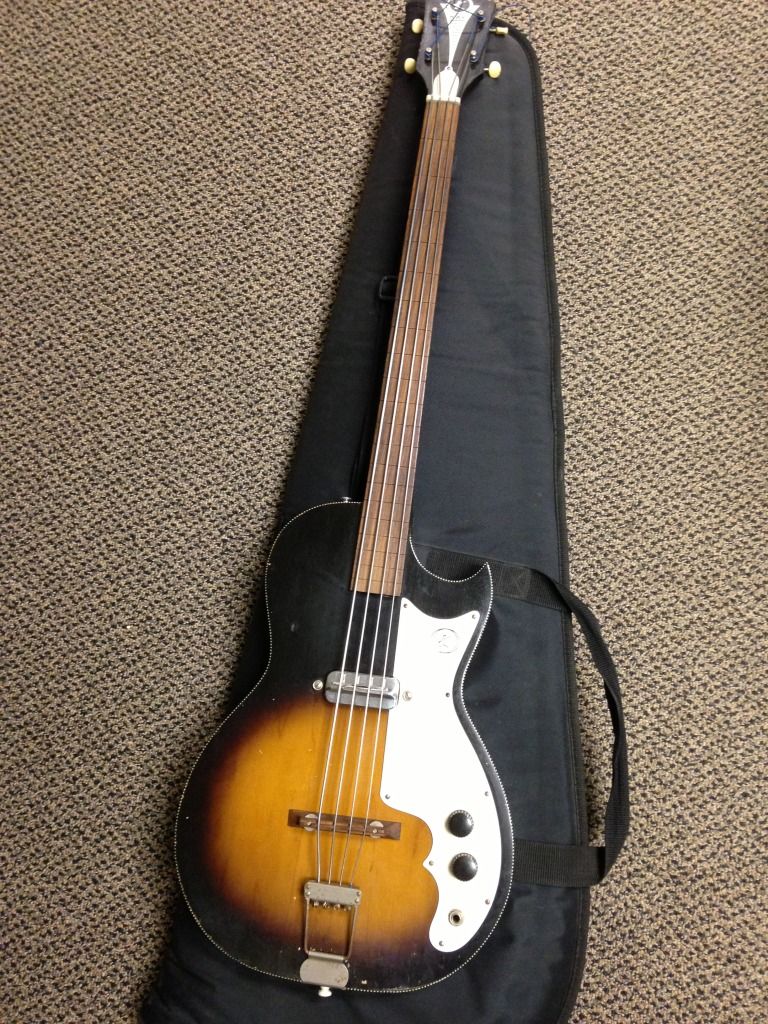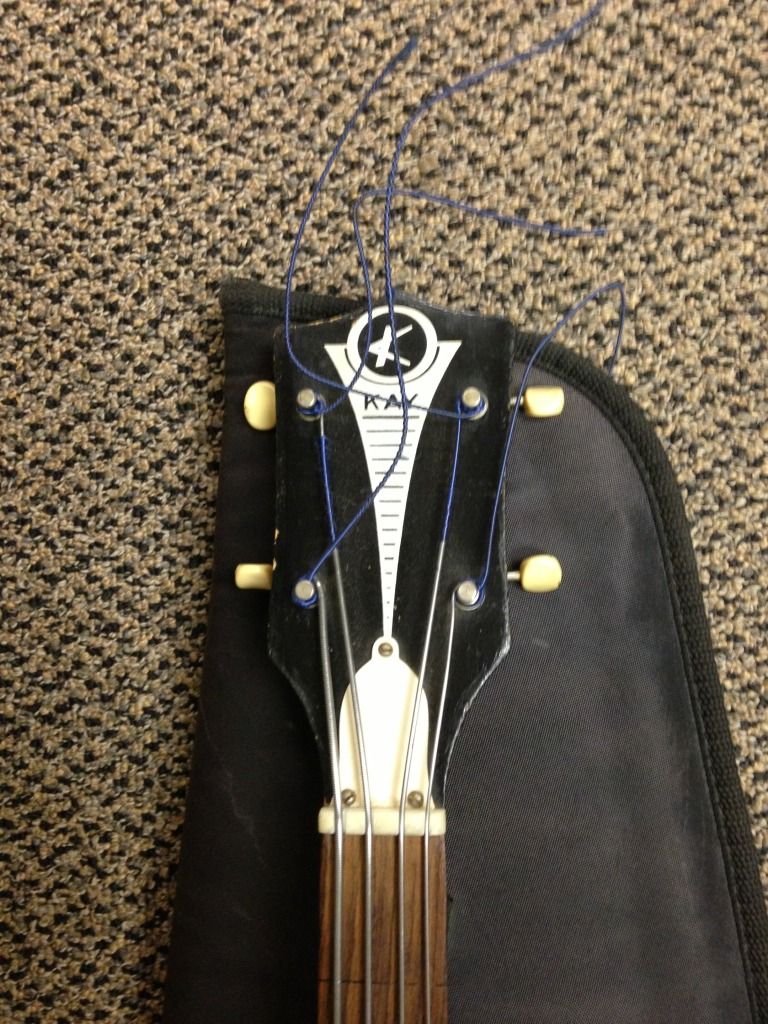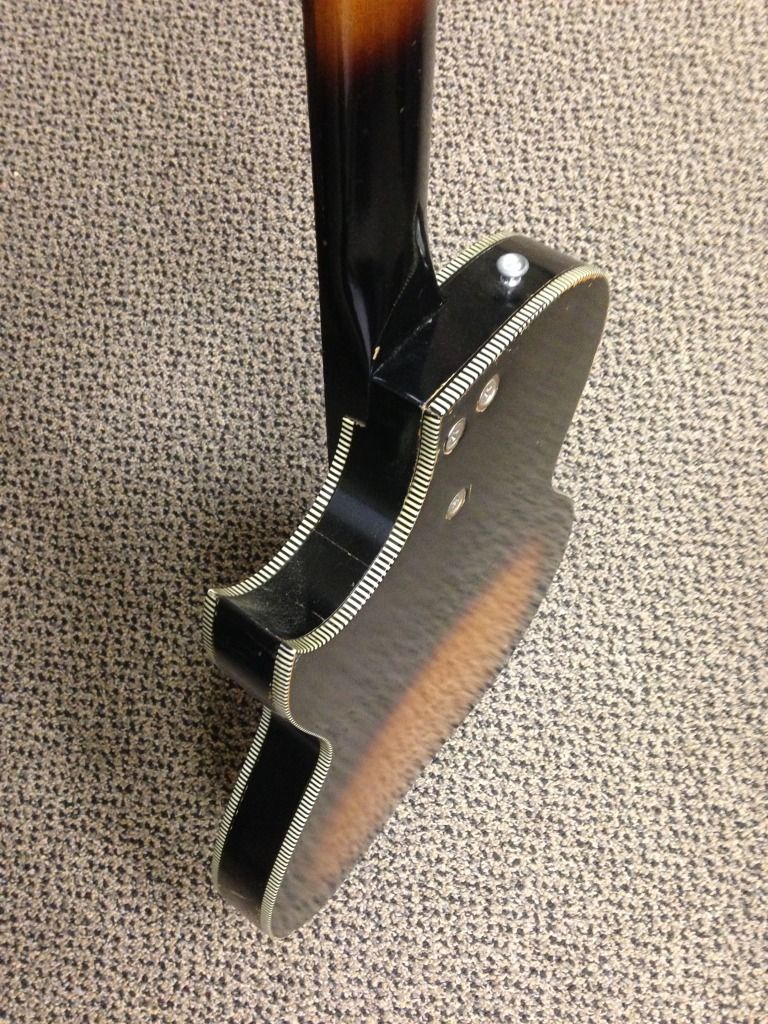 My luthier friend will trade some work for an old 1950's record player I have. Can't wait to get it fixed up and on stage again!
It has no serial number that I can find. Anyone have an idea on possible year of this thing? late 50's? early 60's?