<Long story starts>
So, I was today at my favorite music store to buy me a Christmas present (hopefully the taxman will be good to me).
And I had two options in mind: The Roger Waters Precision and the Troy Sandres Jaguar. I actually just wanted something with a P pickup and the Roger Waters is one of the best bang for buck out there IMO.
So I tried both at the store and the sound of the Roger Waters is marvelous and the thick neck is delightful to play, I am just not that crazy for maple fretboards. The Troy Sanders bridge pickup was sonically not my cup of tea at first, the noiseless pickup was really weak sounding. I told the technic at the store and he checked the output and adjusted the pickup height.
It sounded better but there's something lacking on those noiseless (personal taste). Nevertheless, the neck pickup sounded killer from start, almost so good as the Roger Waters'.
The Bass has no tone pot, but I thought about it and it's an easy mod (with my band I play almost always open, so it's not a big concern). Active engaged and it's just a dream! And it looks awesome!
All that said, I'm a Jaguar guy, so it was sold.
<Long story ends>
So now, no pics no Bass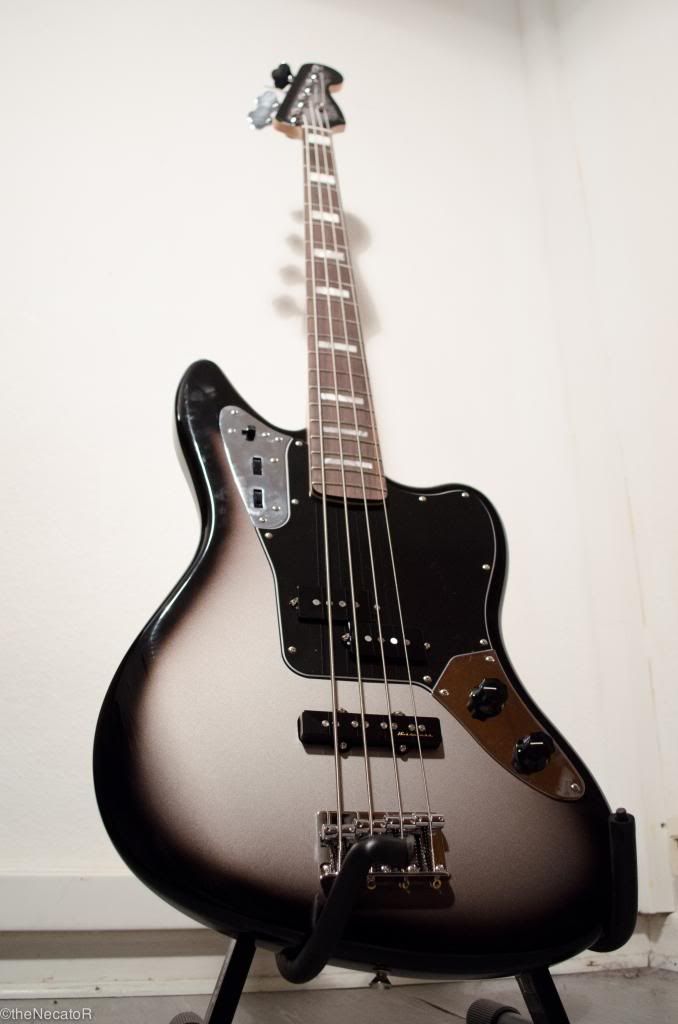 And one with her Jaguar sister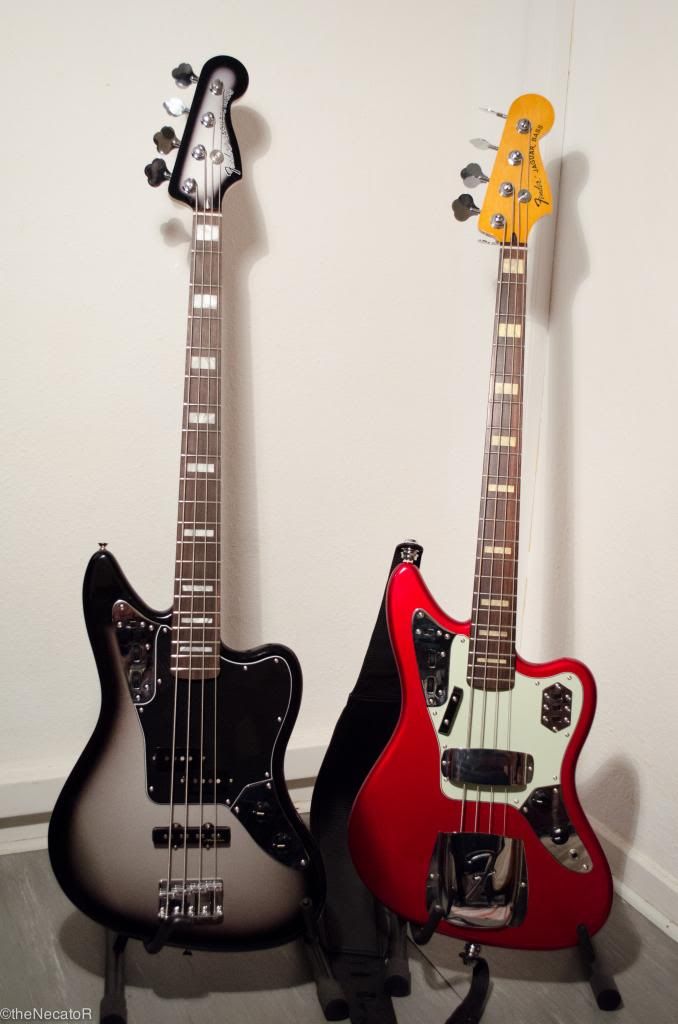 A few comments
Positive:
The silverburst is a sweet looking finish. Being an Adam Jones fan, I needed a silverburst instrument!
The P-style Pickup sounds amazing.
P-J combo with active/passive electronics always brings flexibility.
The neck is comfortable and really fast to play.
Negative:
The tuners are ok, and the do they job, but there are better options at this price.
The bridge pickup is a bit weaker than the neck pickup.
No tone knob.
Chrome parts feel a bit better made on my Japanese one.
Neutral:
I like vintage tint more than satin, but it does makes the neck faster.
I am no fan of side-jacks, but I can see that the neck pickup could get in the way of the volume knob on a normal Jaguar control plate.
The fender decal could have been golden or with an inverted color scheme.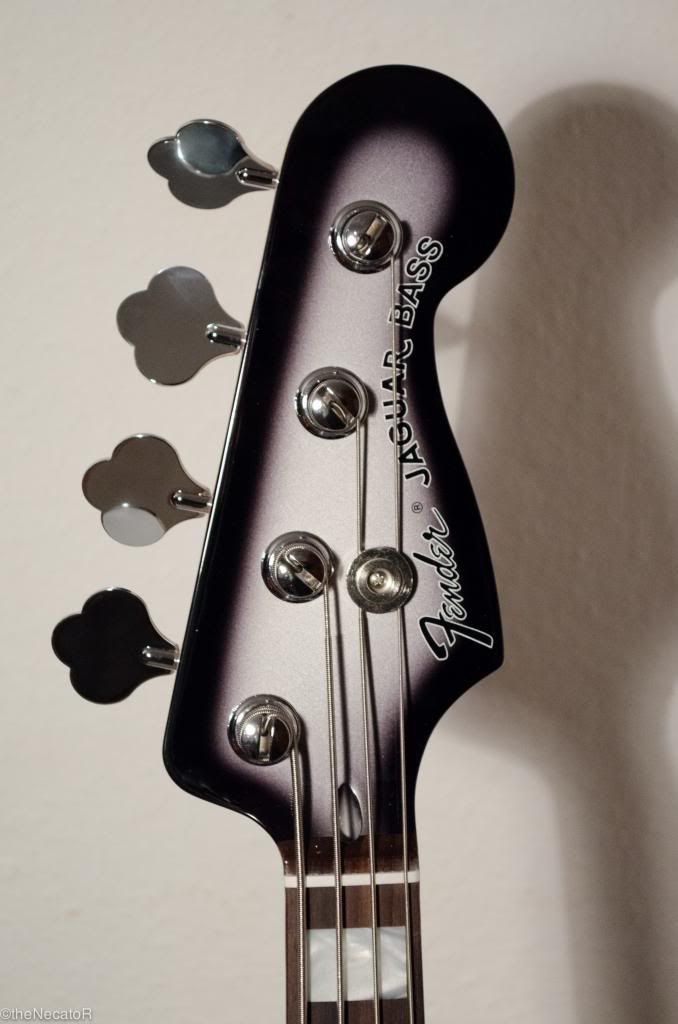 So, I'm lacking just one tuning machine (I have two already) and a D-Tuner. And if you know me, you know there are already a thumb-rest and chrome pickup covers on the way.
I don't know yet if i'll be adding a tone knob on this one, but i might.
I'll probably record some clips in the future.
Cheers!